History of Peter Parker's Girlfriends
In the Spider Man comics, Peter Parker was able to win over the ladies despite being portrayed as the unlikely stereotypical nerd.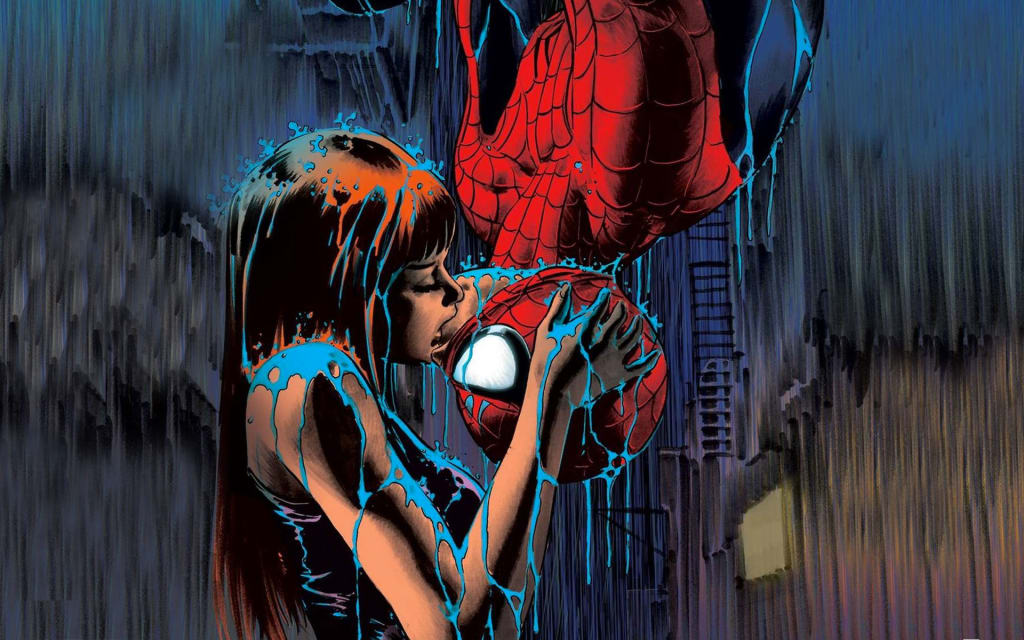 Spider-Man is known as one of the luckiest men in the world of comic books when it comes to picking up the sexy ladies, but which of Peter Parker's girlfriends have always stuck out as the most memorable? Many actually. When it comes to Peter Parker's girlfriends, there are more names than many of his fellow superheroes. With Parker's charismatic ways and infectious charm, it's not hard to see how he manages to wrangle so many beauties. He might have originally been a geeky high school student – not the stereotypically guy who is usually well-versed in picking up the chicks – but he proved his doubters wrong when he got together with such stunning women, 10 of which we've detailed below. Read on and check out some of our favorite picks of the past, from the lengthy roster of Peter Parker's girlfriends!
Mary-Jane Watson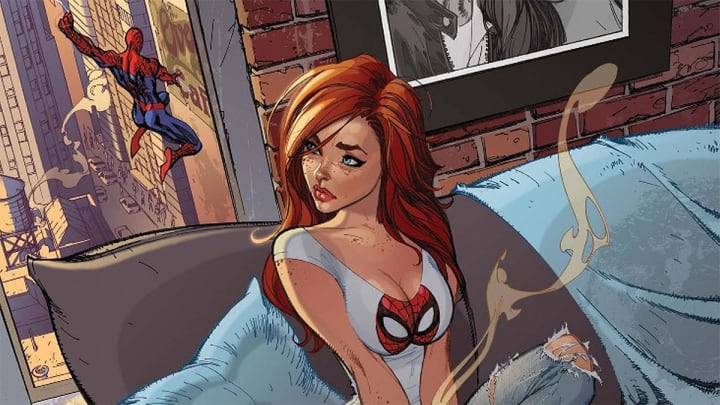 When you think of Peter Parker's girlfriends, the first woman that springs to mind is the incomparable Mary-Jane Watson. Mary-Jane is the literal girl next door and Peter Parker's most iconic partner. Their friendship turned into something more after Parker's former girlfriend Gwen Stacy died, with MJ stepping in to help him deal with the trauma of losing so many of his loved ones. It may take Parker several proposals before MJ agrees to marry him, but when the loving deal is struck, they become one of comic book's most powerful couples, and that's certainly something to be celebrated. She's also the woman that appears in most of the movie adaptations of Spider-Man as a love interest, so it's clear to see the incredible pop culture impact MJ has made. Can any of the other ladies on this list hold a flame to her?
Felicia Hardy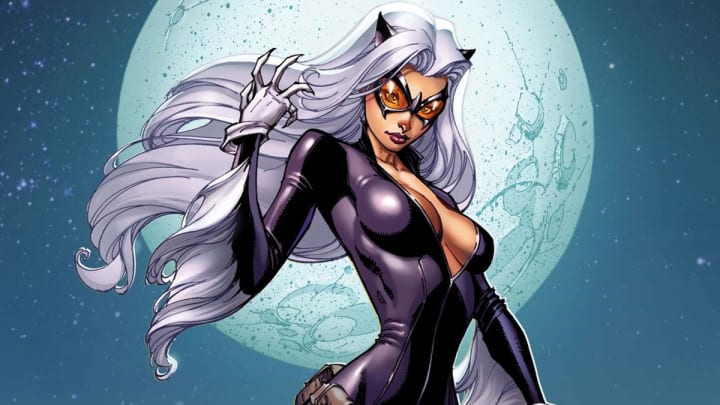 Otherwise known as the Black Cat, Felicia Hardy is a woman who has been on both ends of the spectrum when it comes to Peter Parker's emotions. He's battled her and he's loved her, but what's interesting about their relationship is that Felicia was never in love with Parker, but instead the costumed hero Spider-Man. Their romance was sparked after Parker broke up with perhaps his most famous girlfriend, Mary-Jane Watson, but their relationship wasn't to last. Hardy couldn't accept civilian Parker, and the man himself realized he still had major feelings for Mary-Jane that were threatening to destroy his new relationship. Though they're still close enough to flirt with one another from time to time, it feels like this romance has been permanently put on ice.
Gwen Stacy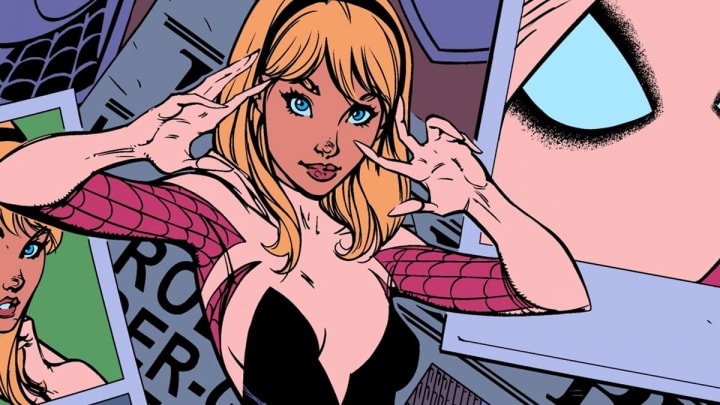 Gwen is the first ever woman to embark on an incredible and loving relationship with Peter Parker. The pair fell hard for one another, but things were never going to last with all of Spider-Man's enemies lurking around every corner. Stacy's life came to an end when the Green Goblin was running wild and threw her from the Brooklyn Bridge to spite his biggest foe, Spider-Man. Spidey did his best to save her, and caught her with his webs, but Gwen's neck was snapped in the process. It's something that still plagues Parker to this very day. He wonders how he could have gone about things differently to save his first true love, but has since moved on and found hope and love with various other women. The memories of Gwen however will remain with Parker forever.
Sarah Rushman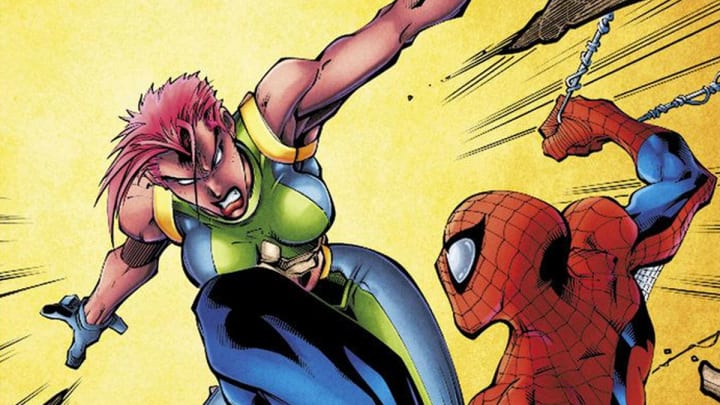 Otherwise known as Marrow, Sarah Rushman is a mutant who can remove her bones from her body, using them as weapons and body armor whenever she feels threatened. Brainwashed by S.H.I.E.L.D., she becomes convinced she's an Empire State University student – Sarah Rushman - who quickly develops a crush on her lecturer, Peter Parker. Now, this is a coupling that was never going to last, with the romance quickly going out of the window after a couple of dates and Rushman's discovery that Parker is Spider-Man, but their pairing up could be something exciting for the comic book writers to revisit in the future. Who doesn't love a Spider-Man and X-Men crossover? Marrow eventually freed herself from S.H.I.E.L.D.'s clutches and faked her own suicide, now likely going through the happiest years of her life, with nothing and nobody to worry about but herself.
Silver Sable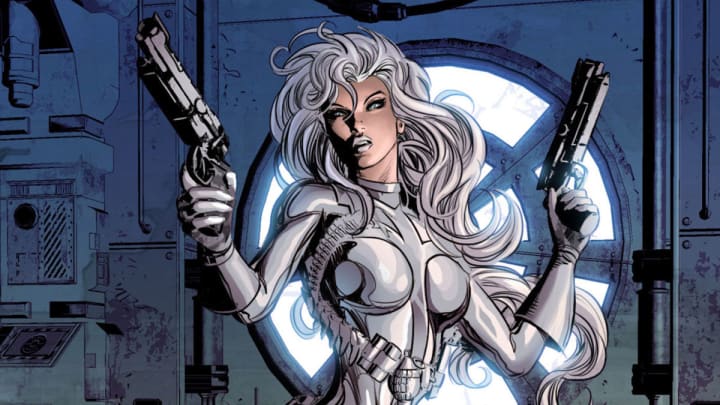 An issue of 'What-If?' saw Spider-Man and Silver Sable eventually ending up together, following his former girlfriend's (Black Cat) accidental death at the hands of Paladin. Grief saw Sable unite with Pete and become the next of Peter Parker's girlfriends, and whether or not their relationship works out is left up in the air. Over in the 'real world' however, Silver Sable and Spider-Man's relationship has never gone past flirting and banter. In the past, Sable has even hired Spider-Man to work for her, tasking the hero with stealing incriminating documents from a money launderer. It's always good to see gender roles switched and the woman take control, especially in the comic book universe, but could the two ever mix business and pleasure and come together as a couple?
Silk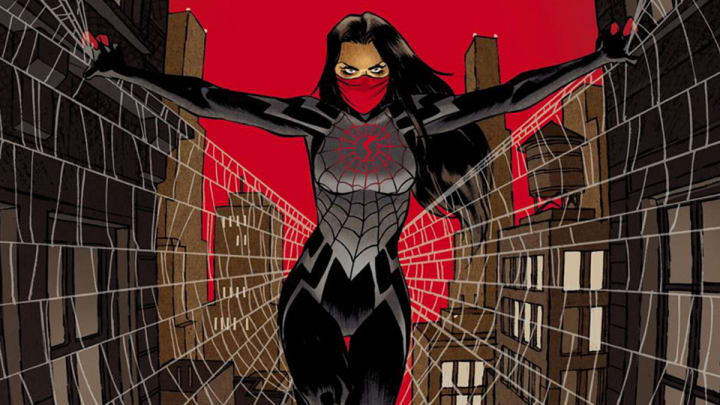 Silk is interesting in that she was bitten by the exact same radioactive spider that turned Peter Parker into Spider-Man. With her secret revealed during the 'Original Sin' storyline, an initial meeting between Silk (AKA Cindy Moon) and Parker sees an immediate physical attraction take place. Brought together by their Spider-Senses, the two share a passionate relationship, but in the 'Spider-Verse' storyline it's clear that it's not a practical union. The two want to mate whenever they're with one another, which is why readers have never really seen their grouping taken to the limits. They're brilliant together, but she was never destined to be 'the one' for Spidey.
Kitty Pryde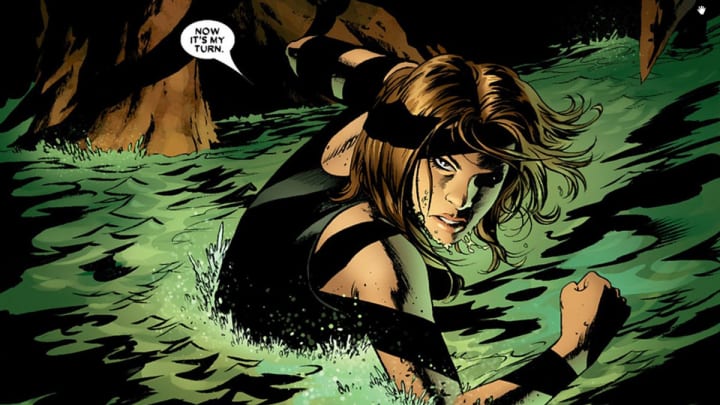 Kitty and Spider-Man's friendship began during an X-Men and Spider-Man collaboration, with Kitty quickly developing a crush on the web-slinging superhero. Eventually learning who the man was behind the mask, the two dated both in and out of their heroic aliases. What's exciting about the relationship these two shared however is the writing behind it, with Kitty's character in Ultimate Spider-Man being nicely fleshed out and allowed to do other things than be just another one of 'Peter Parker's Girlfriends'. Unfortunately for Kitty, the two broke up after she discovered Parker kissing MJ. She couldn't forgive him and remain in a relationship plagued by infidelity, but the two did eventually become civil with one another again.
Glory Grant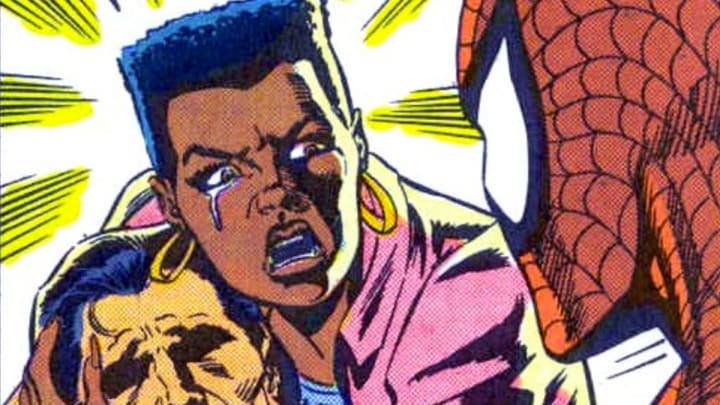 Originally living just down the hall from Peter following his move out of his shared apartment with Flash Thompson, Glory Grant was a supermodel who was consistently seen flirting with Peter Parker. Though she's never officially been one of Peter Parker's girlfriends, there were always many implications that their friendship could have come with benefits off-panel. Parker helped Grant secure a position as J. Jonah Jameson's secretary at the Daily Bugle, but later quit the job when she realized Jameson would never be willing to give up his personal vendetta against Spider-Man.
Carlie Cooper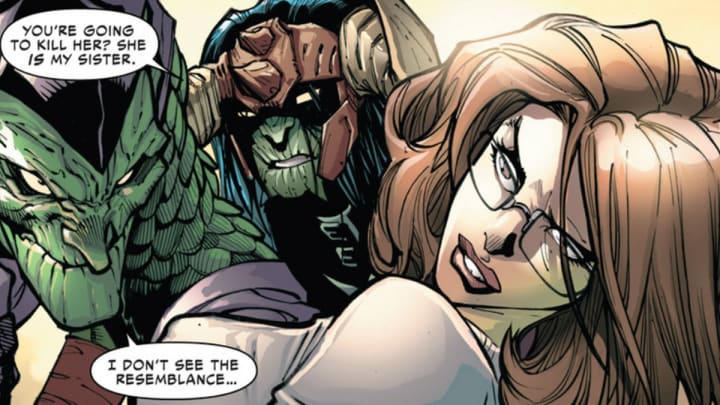 First being introduced by Norman Osborn and Flash Thompson, Carlie and Peter immediately become close and actually form a loving and happy relationship without too many bumps in the road. As a New York Police Department detective, her information proves invaluable to Peter, who uses it in his life as Spider-Man, but when she figures out Parker's alternate identity, she breaks off the relationship and leaves New York for good. It's really a shame, because Carlie has always been a fan favorite when it comes to listing Peter Parker's girlfriends. Perhaps in the future, we'll see the pair reunited with a longer-lasting, loving and loyal relationship.
Rogue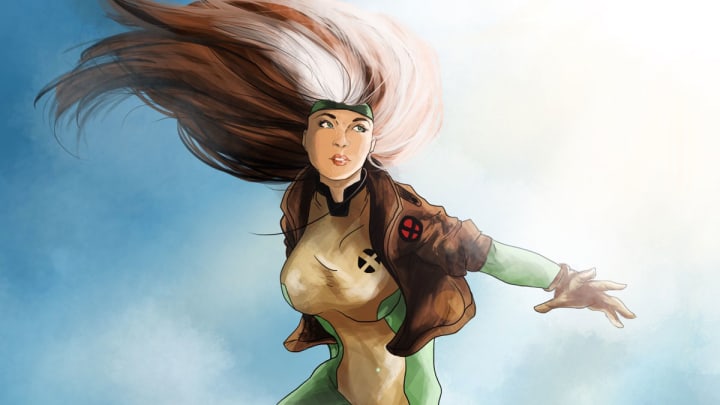 OK, so Rogue and Spider-Man never were officially a couple, but the issue of 'X-Men Forever' in which Rogue tries to kiss Spidey after he tells her to follow her heart is one of that storyline's most memorable moments. It would be great to see this revisited and have Rogue's passions mutually returned, but for now we've only got that one page of comic book to look back on. Spidey might reconsider his position when he realizes Rogue is a woman who can take care of herself – after all, she did take out an Avengers team all by herself – TWICE! She's one heck of a mutant.