'Harriet' - A Movie Review
'Harriet' is a beautiful, bold, and enticing piece of cinema that captures an important story.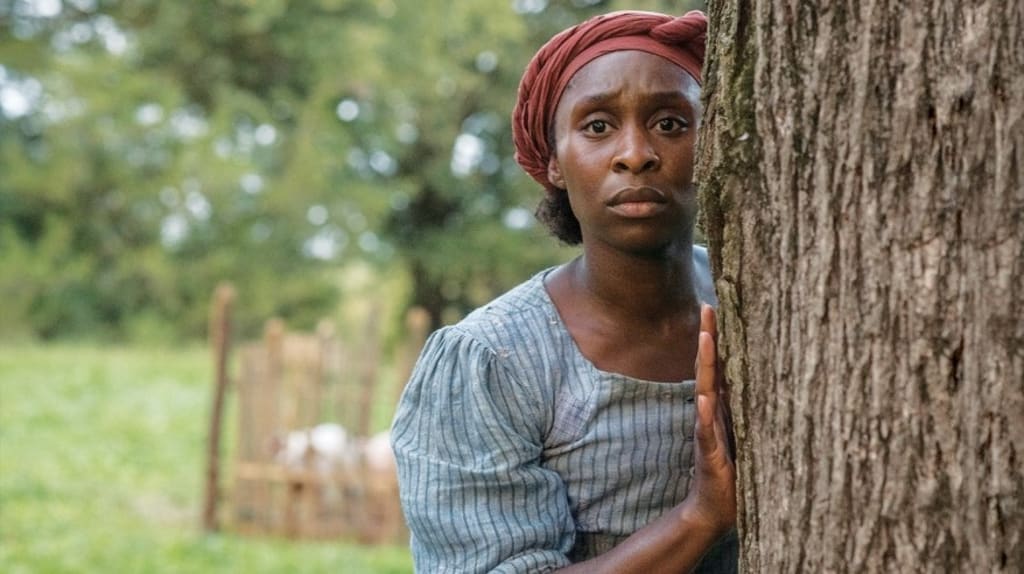 "You'll be free or die!"—Harriet Tubman (1822-1913)
Harriet is a 2019 biopic about the life of Harriet Tubman. Born a slave, Harriet runs away on a difficult journey until she finally earns the life of freedom. Not satisfied, Harriet vows to free not just her family, but many other lives from the brutalities of slavery.
From the instant I saw the preview of Harriet, I could not wait to see this movie. I remember learning about Harriet Tubman when I was in first grade. Her life story inspired me and I decided to learn every little fact about her as I could. Harriet is a beautiful film depicting the life of Harriet Tubman, and after seeing this movie, I appreciate her all the more.
Cynthia Erivo completely loses herself to her outstanding first leading performance as the courageous Harriet Tubman. From start to finish, Erivo runs feverishly through forests, standing up to those who overpower her, and embraces her persistence to free those who are slaves. Erivo carries the film and brings tears to one's eyes.
Harriet has a great ensemble of actors. Some of the characters felt unnecessary to the plot. Joe Alwyn was remarkable as Harriet's cruel slave owner, Gideon Brodess, who tries to get inside Harriet's head in midst of a suspenseful situation.
Although he was a real figure, some of his scenes with Jennifer Nettles, where they are worried, or in hysterics, about what will become of them due to their slaves disappearing felt unnecessary taking away from Harriet's story.
I loved Harriet's endearing interactions with her family. I feel that the story should have focused on Harriet's family a little more. At times, the film creates a little too many subplots. Leslie Odom Jr. was one of my favorite performances. I loved his reactions each time Harriet returned with more free slaves.
I was excited to see that Janelle Monae was in this film after seeing her performance in the film, Hidden Figures. Monae's character, Marie, a black woman born free from slavery, was made up for the film. I liked scenes involving Harriet and Marie interact because it displayed an important message about how different our lives are. Nobody ever lives the same life that you are living in.
One of my favorite parts of the film is the depiction of Tubman's head injury. I remember reading about her head injury, but I never knew that the impact of it caused her to have visions. Erivo's acting combined with cinematography was well-directed.
Speaking of which, Harriet is a stunning work of cinematography as our heroine runs feverishly throughout the dark woods and over grassy mountaintops. The locations were beautiful.
Harriet is a very realistic film about the brutalities of slavery. Seeing gruesome scars and how black people were negatively treated is unsettling at times. This is important. History can't be changed. We can't forget.
One of my favorite aspects of Kasi Lemmons' direction is her admiration for the depiction of the life of Harriet Tubman. Despite some creative doings on the story and characters, Lemmons does a profound job in a genuine telling of an inspirational person. She even makes audiences feel worn out from Tubman's harrowing journey running through forests and being on-edge that she may get caught.
I am thankful that a film about Harriet Tubman's life exists. Harriet is a beautiful, bold, and enticing piece of cinema that captures an important story. I smiled, teared up, and felt incredible new respect for Harriet Tubman after experiencing this film. I recommend that you catch Harriet on the big screen to witness the journey.