Hannah Brown Wins 'Dancing with the Stars' Season 28
Former 'Bachelorette' Hannah Brown wins Mirror Ball Trophy with dance partner Alan Bersten.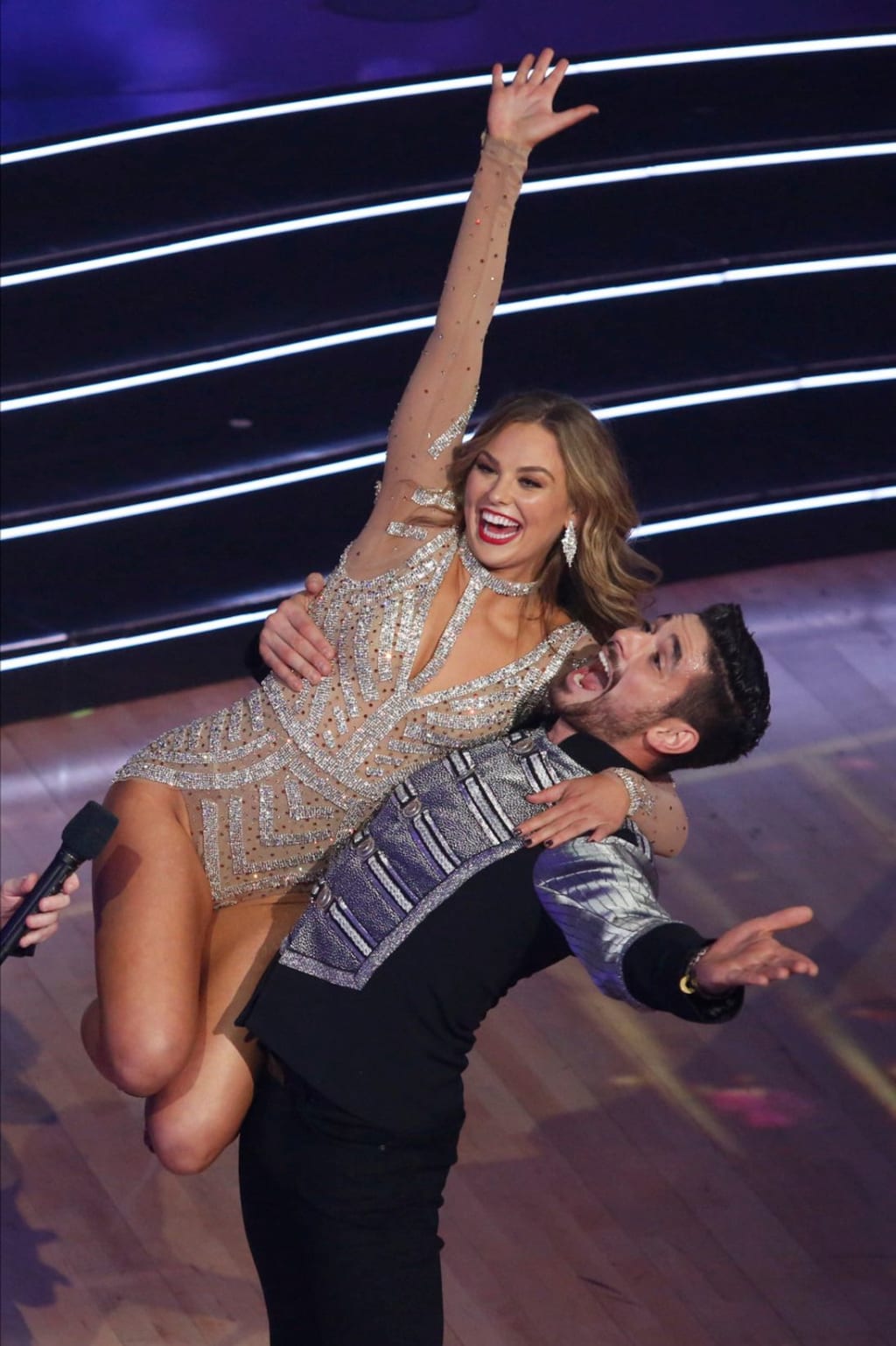 Four good dancers went into Dancing with the Stars Season 28 finale on Monday, November 25, 2019. They were former Bachelorette Hannah Brown with partner Alan Bersten, comedian Kel Mitchell with partner Witney Carson, pop singer Ally Brooke with partner Sasha Farber, and country singer Lauren Alaina with partner Gleb Savchenko. Any one of the four couples could have won the championship, but it was Hannah and Alan who ended up the winners.
Hannah seemed shocked when host Tom Bergeron announced she was the winner. She said, "Whoo! Thank you, everyone!" It was a surprise that she won because she didn't appear to be the best of the four finalists. However, she did receive the right number of votes from her many fans and friends who supported her on other reality shows. The frontrunner was Kel Mitchell who came in second.
During the finale, Hannah and Alan first performed a Viennese waltz to "Lover" by Taylor Swift and a freestyle to "Girl on Fire" by Alicia Keys. The three judges Len Goodman, Carrie Ann Inaba, and Bruno Tonioli gave the couple a score of 28 out of 30 for their first routine and 30 out of 30 for their last one. It was the couple's first perfect score of the season.
Alan started as a member of the troupe in Season 20. After four seasons, he was promoted to a professional dancer in Season 25 and made it to the final four in Seasons 26 and 27. However, it was in Season 28 with The Bachelorette star Hannah Brown that Alan won his first championship after four seasons of being a pro dancer. They were announced the winners on Monday night and appeared on Good Morning America with the other final couples on Tuesday, November 26 after traveling all night.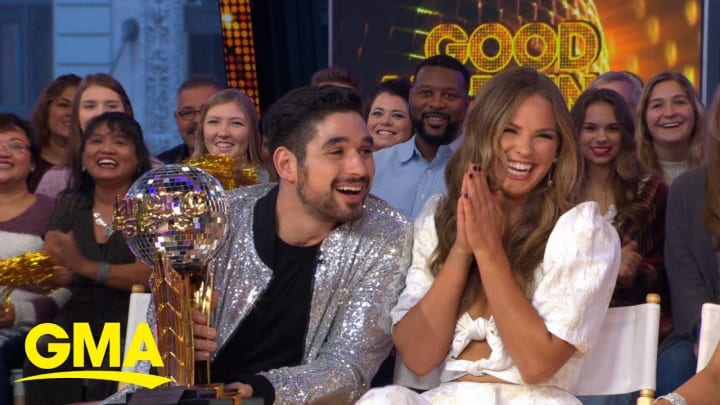 Hannah Brown's Time on Dancing with the Stars
The judges and viewers saw a great improvement in Hannah's performances. Over the course of 11 episodes, Brown performed the tango, salsa, cha-cha, rumba, paso doble, quickstep, samba and a freestyle dance on the finale. That was the first time she and Bersten received a perfect score for a performance.
Even though Hannah lacked confidence at the beginning of the season, she was never in the final two unlike many of the other dancers. She was safe every week because of America's votes. During rehearsals, she became frustrated, cried a lot and had a confrontation with judge Carrie Ann Inaba. Hannah explained on her weekly blog how Carrie Ann's comments adversely affected her.
What's Next for Hannah Brown?
This might be Hannah's time for success because on November 10, 2019, she won "The Competition Contestant of 2019" at the 45th People's Choice Awards for her role on the last season of The Bachelorette.
The 25-year-old Alabama native has been in the spotlight on three back-to-back ABC reality shows: The Bachelor during Colton Underwood's season, The Bachelorette during her own season, and on Season 28 of Dancing with the Stars. There is a video promoting the next season of The Bachelor where Peter Weber is inviting Hannah to appear on his season that premieres on January 6, 2020. The video is just a teaser because it would be awkward if Hannah would be a contestant during Peter's season because she rejected him when he appeared on her season of The Bachelorette.
The public has not seen the last of Hannah Brown. It seems as though she has a knack for being on reality shows. She is going on tour in 2020 in the United States and Canada with other contestants from Season 28, including Kate Flannery, Sailor Brinkley-Cook, Kel Mitchell, Ally Brooke, and Lauren Alaina.
The tour kicks off on January 9, 2020, in Richmond, Virginia where this writer lives. The dancers are scheduled to visit 69 cities over 80 dates before the "Journey to Paradise" tour ends in Portland, Oregon on April 7.