Hallmark Christmas Movies Are The Worst (And Best)
Formulaic holiday romance movies are kind of what 2020 needs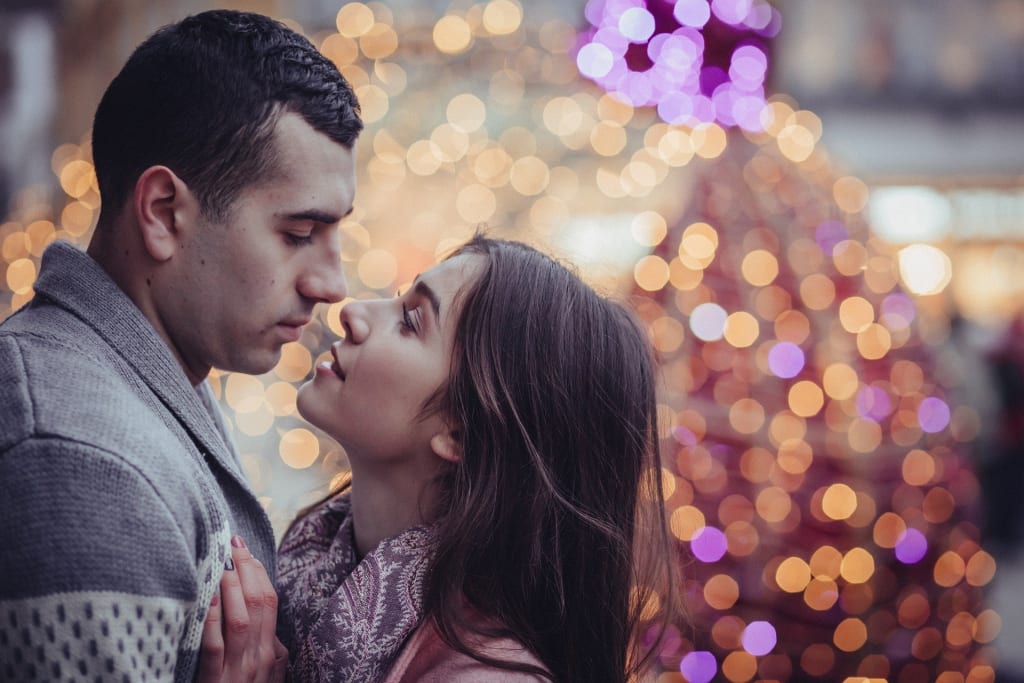 When one thinks of Christmas movies, people tend to think of the classics like It's A Wonderful Life and Miracle On 34th Street. Or maybe more modern cult favorites come to mind like A Christmas Story or Home Alone. Most of us enjoy these films though we may have seen them a few dozens times or so and have them memorized by heart.
Even the most popular streaming network, Netflix, has their own original holiday movies, and throughout the years there have been various Christmas specials from major film franchises on network television (never mind about that Star Wars one). But as much as streaming services and cable television can try, they will never hold a monopoly on holiday movies the way the Hallmark Channel does.
Every year, Hallmark starts airing their sugary, predictable happy-ending laden films by the end of October and repeats them seemingly into oblivion--twenty-four hours a day, seven days a week. In reality, they finally stop after the New Year holiday. It only feels like forever. This doesn't even include their run of all things snowy and Christmas-y in July, by the way, which airs two weeks worth of films on both their channels, Hallmark and Hallmark Movies and Mysteries respectively. Hallmark Drama, their third channel, has a different schedule if one needs a break from Santa Clause and North Pole romance.
Perhaps the non-stop marathon would be easier to stomach if a few changes were made.
Romance has a formula, one that's tried and true, and Hallmark sticks with it. Man and woman meet, man and woman face a conflict of some sort, then ultimately the ending is with the man and woman getting together. Okay, great. There's many and varied ways to tell a romance story with this formula--I can think of a dozen novelists that do it successfully. But unlike most authors, Hallmark uses the same plot lines.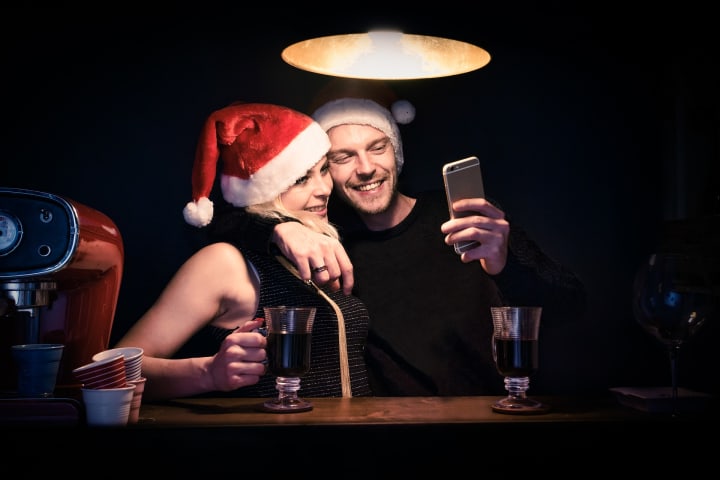 It becomes almost comical how everything is repeated. Case in point: a typical story line consists of a highly successful woman who has a fantastic career they love and they're living in the Big City. She has an equally successful boyfriend (or fiancé) with a career he's obsessed with and the two are 'perfect' for each other. She then gets called back home to the small town she left behind as a teenager.
The woman returns home, frustrated and wanting to leave as soon as possible, but then runs into a Small Town Flame from their past, and falls in love with them (again) but can't be with them because of Big City Boyfriend. Woman and Small Town Flame almost kiss at least once but are interrupted (usually by a phone call or visit from Big City Boyfriend). This makes the woman question everything and soon she breaks up with Big City Boyfriend.
Through a misunderstanding (this varies from movie to movie, but most often it's a fight where no one admits their true feelings), Small Town Flame (or she herself) leaves, but then, then! The magic of Christmas kicks in and the two find their way to each other, they kiss, and the woman blows The Big City like a popsicle stand and chooses the Small Town and Small Town Flame. The End. Most of their films will have this exact plot and even though there are hundreds of movies, they all feel a bit too familiar after awhile.
Just plug in a new location, new actors and actresses, different backgrounds for the characters, and different names for each movie. Voilà! Instant Christmas magic! The possibilities are endless! And they are endless.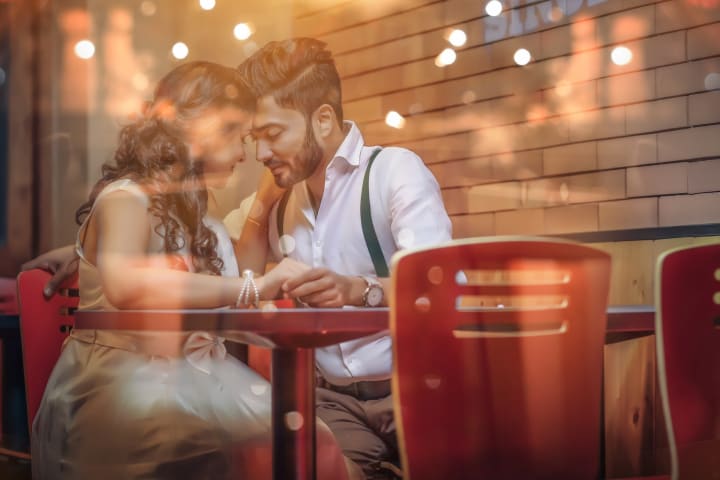 Another downside of Hallmark's stocking of Christmas goodies is that they aren't diverse. African, Asian, and Latin Americans are usually in a side role with few lines, if they're present in the script at all. Gay, lesbian, bisexual, and trans people are missing as well. It's a shame most of their movies consist of straight, white actors. The lack of diversity is probably why some people switch over to Lifetime.
Because everyone has holiday problems--whether it's meeting future in-laws, not having money for gifts or a tree, or just dreading Christmas in general because loved ones are missed. These are not strictly white, straight people issues.
And speaking of diversity, Hallmark also uses their own stable of actors--a lot. To their credit, the actors are decently talented. They do a good job of not cringing when delivering the uncreative dialogue. Yes--many of them are familiar, no doubt. Lacey Chabert (Party of Five), Danica McKellar (The Wonder Years), and Candace Cameron Bure (Full House, Fuller House) are some of their favorites and are featured in at least one holiday movie per year.
But it's not their star power that makes people love their movies. (Well, perhaps the star power helps a little bit.) They're good actresses and highly attractive, and they are flawless in every role they play. There's a reason people call them Queens of Hallmark, as each have been in dozens of Hallmark films. However, having said that, it wouldn't hurt to hire fresh new faces every once in awhile.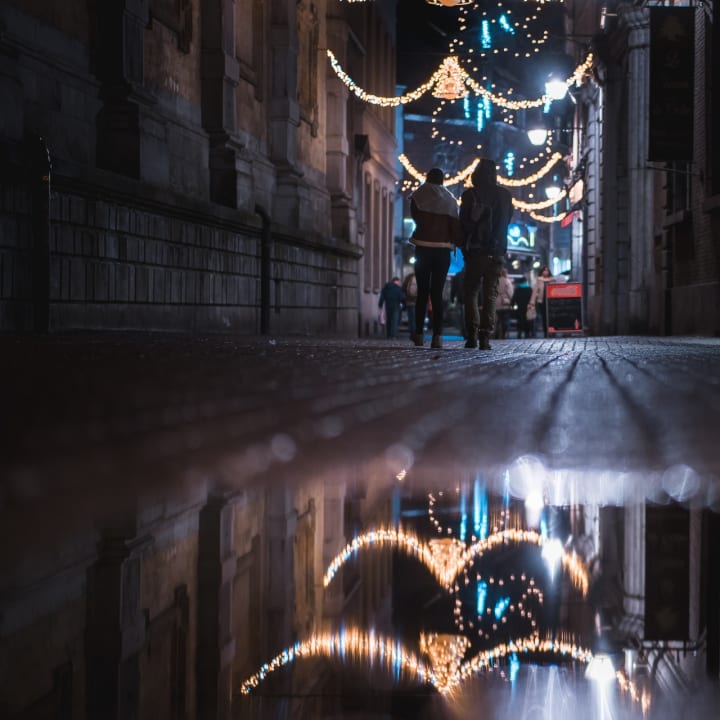 Despite their many flaws, Hallmark films excel at one thing: making people feel good. In this chaotic world of 2020, it has been comforting to watch something where everything is predictable, cheerful, and ends happily. This year the company has made strides to be more inclusive by slowly introducing gay couples (The Christmas House) and not sidelining African Americans (The Christmas Doctor). It's not enough, but at least it's a start in a good direction.
The network also does one very important thing and perhaps it is also the best thing: it gives hope. Of course movies are works of fiction, but they can inspire people--help them believe that no matter how bad things have been throughout the year, there's always the chance that they'll have a Christmas miracle of their very own.
It's a message that is stated in every one of their films, and if you watch enough of them, it becomes easy to believe.
In 2020, that's not such a bad thing.