Grief and 'Big Hero 6,' Baymax Debuts on Disney Plus
With Disney Plus bringing back Baymax from Big Hero 6 for his own show, I looked back on the wonderful original movie.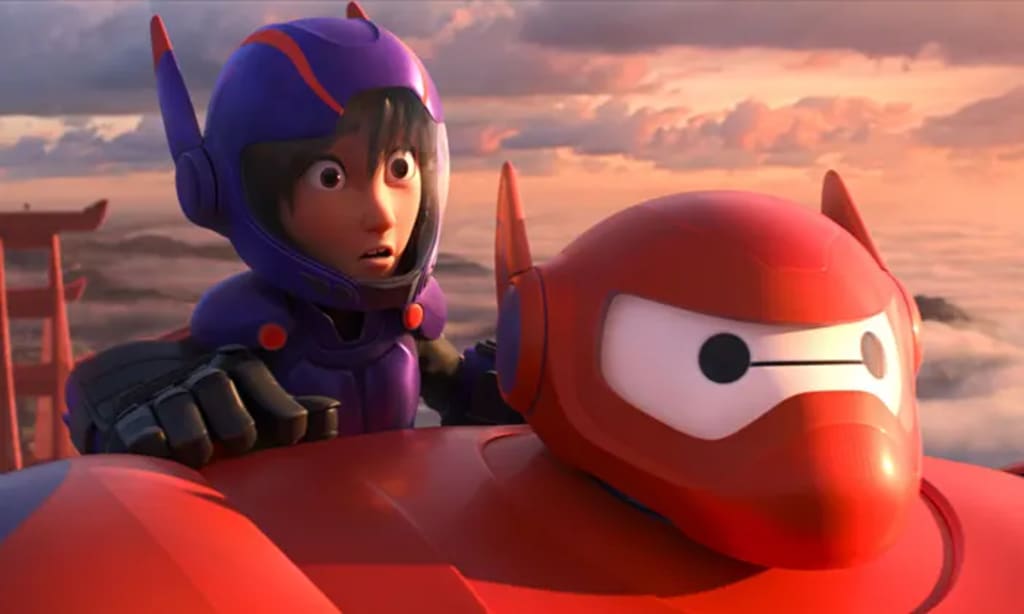 On June 29th, Disney is bringing back Baymax! The hero of the 2014 animated movie, Big Hero 6, is getting his own 6 episode series and fans are excited to have Baymax back. The voice of Baymax, Scott Adsit is returning as is Ryan Potter as the voice of Baymax's best friend, Hiro. And, Maya Rudolph is reprising her role as Hiro's aunt. There is no indication that the Big Hero 6 mech team will be back, they had their own series which just ended its run last year. With Big Hero 6 returning as a series, I decided to reflect on the 2014 movie which was a surprisingly thoughtful and dramatic kids adventure with some big themes regarding death and grief.
At its core the animated movie Big Hero 6 is a story of grief and recovery. Our hero, Hiro, has lost his brother in a tragic fire. The villain, Dr. Robert Callaghan, has lost his daughter in the tragic pursuit of science and profit. These stories intersect because Dr. Callaghan's attempt at revenge leads to the death of Hiro's brother Tadashi. Hiro's journey dealing with this loss leads him to battle Dr. Callaghan's grief with the love and support of a new surrogate family.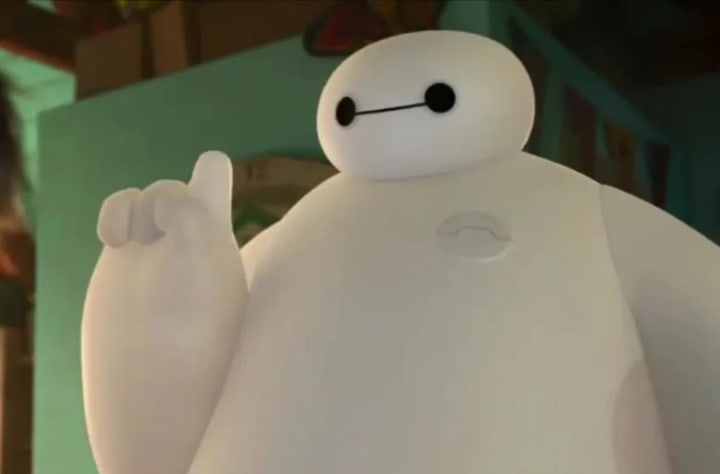 Hiro (Ryan Potter) is a typically bored teenager who happens to be incredibly smart. He likes to build things but he doesn't really like to learn things. He's an instinctual kid for whom concepts come easily. Hiro's brother, Tadashi (Daniel Henney), finds a way to channel Hiro's energy positively by bringing him to the San Fransokyo Institute of Technology where Tadashi has been attending school. When Hiro sees what he might be able to create in this environment he decides to apply his talent to a creation that can earn him entry.
Unfortunately, Hiro's invention is exactly the tool that Dr. Callaghan needs to exact his revenge on Allistair Krei (Alan Tudyk); a businessman who funded an experiment that sent Dr. Callaghan's daughter on a journey to another dimension; one she did not return from. To cover his tracks in stealing Hiro's invention, Callaghan blows up a University lecture hall where Hiro had presented his work. Tadashi is killed while attempting to save Callaghan; unaware, of course, of his villainy.
Grief drives both the hero and villain's journey in Big Hero 6. The film demonstrates that you can allow grief to consume you, as Dr. Callaghan does, or you can learn and grow from the experience and take the lessons of the dead into the future of your life. While Dr. Callaghan is bereft to the point of malignant villainy, Hiro is lucky to have a very unique and talented support system to help him process his grief.
First, there is Baymax (Scott Adsit) , a robot built by Tadashi and now gifted to Hiro. Baymax is a home health care robot created by Tadashi to help people treat minor, in-home health issues. Baymax springs into action when he hears someone in pain. Hiro's pain is emotional which is challenging but Baymax quickly learns that understanding, empathy and a system of support are the most reasonable treatments.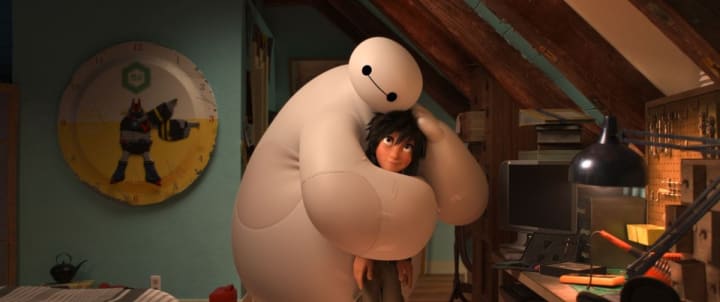 Baymax enlists Tadashi's college friends, Fred (T.J Miller), Go Go (Jamie Chung), Wasabi (Damon Wayans Jr.), and Honey Lemon (Genesis Rodriguez), as Hiro's support system and surrogate family. They quickly adopt Tadashi's little brother and the healing journey could begin right here except that Dr. Callaghan has become a super-villain and the only way to stop him is to use their collective genius to become a superhero team and fight.
The superhero adventure stuff is secondary to the story of learning to deal with grief and loss. You can allow grief to consume you and wind up arrested and disgraced as Dr. Callaghan does or you can process your grief in the midst of supporting, loving, family and friends and take the lessons of the past into your future in a positive way as Hiro eventually does.
That's pretty heady stuff for an animated kiddie flick about superheroes but these are the themes the creators of Big Hero 6 chose for their movie. The makers of Big Hero 6 took a big swing at satisfying kids and parents with an adventure story with a strong dramatic undercurrent and the choice is a good one. While the film is undoubtedly sad, it's also a film that draws in all audiences and reaches each on a different yet complex emotional level.
Few animated features had the guts, heart, and humor of Big Hero 6. It's a remarkable journey and one that I do hope will continue as Baymax debuts on Disney Plus on June 29th, 2022.
movie
About the author
Hello, my name is Sean Patrick He/Him, and I am a film critic and podcast host for Everyone's a Critic Movie Review Podcast. I am a voting member of the Broadcast Film Critics Association, the group behind the annual Critics Choice Awards.
Reader insights
Be the first to share your insights about this piece.
Add your insights