Movie Review: 'Clara Sola' is Strange and Fascinating
A new voice in film emerges in director Nathalie Alvarez Mesen and her movie, Clara Sola.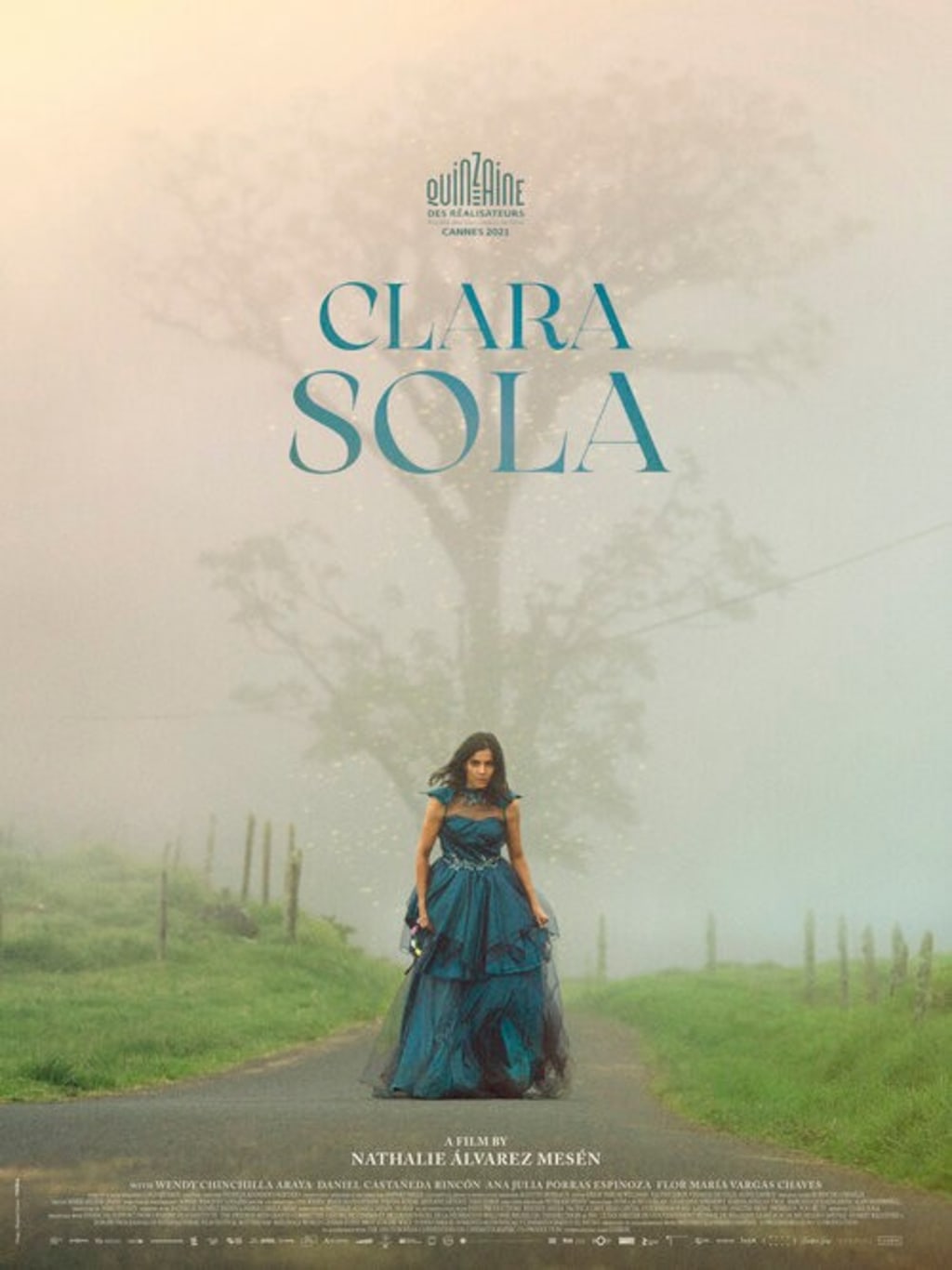 Clara Sola is a bold, strange and mysterious movie about faith, sexuality, and the senses. It's the story of a childlike woman of about 40 years old who may or may not be a healer. The woman's mother believes that her daughter is the living embodiment of the Virgin Mary but the woman, Clara, would prefer to live a normal life, one unencumbered by her mother's expectations and the requirements of a virgin healer/savior.
Clara is played by dancer turned actor Wendy Chinchilla Araya, in her first acting role. It's an unusual and rather brilliant performance that captures both the childlike desires of a stunted intellect and the adult desires of a grown woman. Clara is a dichotomy and her alien-like presence immediately grabs and holds your attention. It's a captivating performance even as there doesn't appear to be much of any story going on.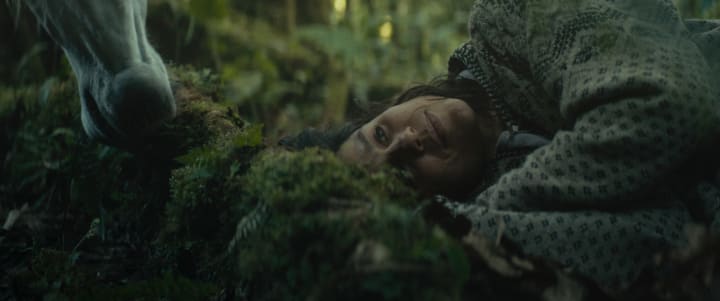 Rather, Clara Sola plays like a series of loosely interconnected anecdotes in a linear form. Days melt into weeks and months with little indication of the passage of time. Clara's days are filled with odd explorations of the world, hampered by her mother's demanding presence. She's convinced Clara not to cross a line that she's marked with purple cloth and her dedication to sticking to her mother's rules will become important as Clara reaches further into the outside world as the story goes on.
Clara's curiosity is fully piqued by the arrival of Santiago (Daniel Casteneda Rincon). The hunky Santiago becomes the immediate object of the affection of Clara's niece Maria (Ana Julia Porras Espinoza), while Clara observes from a distance. If she is jealous of her niece's affections for Santiago it's not clear. It's more likely that Clara is unfamiliar with the concept of jealousy and that her fixation on Santiago and Maria is as much curiosity as anything.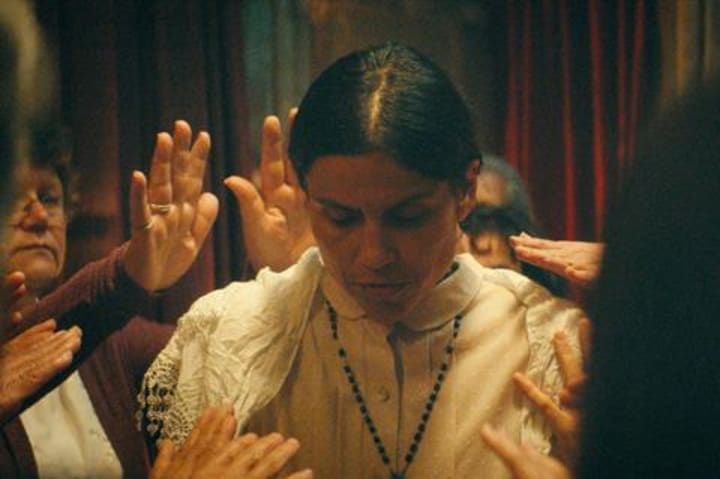 Clara has grown more and more sexually curious since Santiago's arrival and her mother has taken notice. Seeing her daughter touching herself, mother has responded by having Clara run her fingers through spicy chili peppers to discourage her from touching herself. It's as awkward and uncomfortable as that sounds. It's hard to watch when the chili pepper deterrent fails to keep Clara in check and the movie is unafraid to demonstrate the aftermath of Clara's situation.
Clara Sola is the debut feature for writer-director Nathalie Alvarez Mesen and what a debut it is. Mesen fearlessly allows her character to unfold their stories. Clara Sola lingers and languishes in nature and silence. Clara's curiosity and sexual awakening drives the movie forward even as there is no traditional narrative. This a visionary work for a first time filmmaker as most first time filmmakers would not be given the kind of freedom that Mesen clearly enjoys in Clara Sola, the freedom to throw off the shackles of traditional narrative and let this unusual character carry us forward.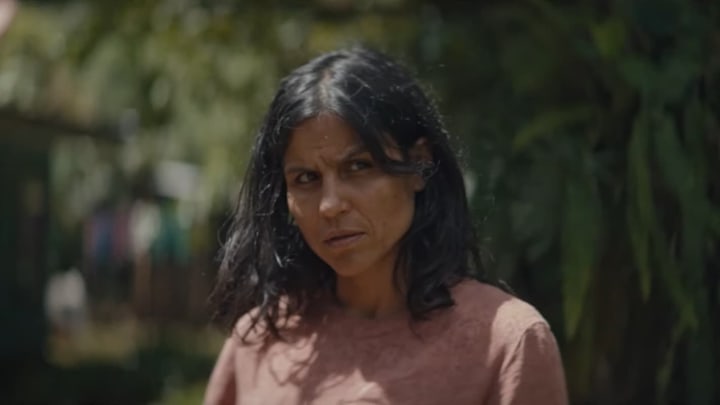 Cinematographer Sophie Winqvist creates dreamy visuals that match the childlike way that Clara sees the world. Winqvist and Mesen are a terrific team who create a wonderfully rich visual experience. The way they shoot nature is mysterious and beautiful. Their approach to shooting Clara is intimate and fearless, taking full advantage of Wendy Chinchilla Araya's lithe and unique way of carrying herself. Her physicality is that of a dancer and yet she's playing a character with a deformity that contorts her body painfully.
This does not stop Araya from bringing unique physicality to her performance. Tentative and hesitant around people, Clara appears to be vibrating with the competing emotions running through her mind at all times. Araya makes Clara's physicality an important part of her performance, even more important than any dialogue she delivers. You can get a strong sense of Clara's stunted emotional state and how that competes with her grown up desires simply through the way Araya moves and with her expressive face.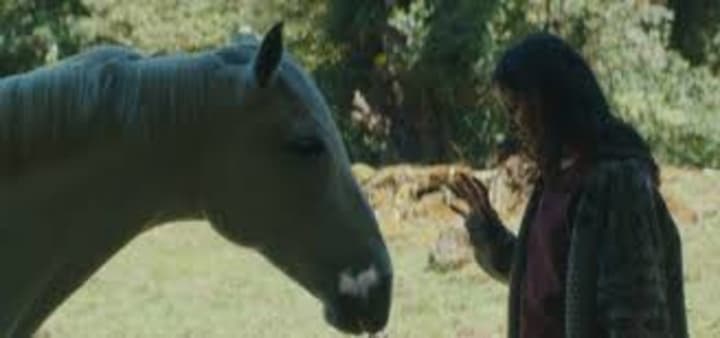 Clara Sola is a fascinating, bold and rather brilliant debut for director Nathalie Alvarez Mesen. It's a debut that promises a brand new and unconventional voice in the film world, a voice I can't wait to hear from again. If this is what Mesen can do in her debut you can only imagine how great she will become with more time and experience. Clara Sola is debuting in limited release on Friday, July 1st, 2022.
movie
About the author
Hello, my name is Sean Patrick He/Him, and I am a film critic and podcast host for Everyone's a Critic Movie Review Podcast. I am a voting member of the Broadcast Film Critics Association, the group behind the annual Critics Choice Awards.
Reader insights
Be the first to share your insights about this piece.
Add your insights