'Greenleaf': Male Cast
If you don't know them yet, get to know them during the final season of 'Greenleaf.'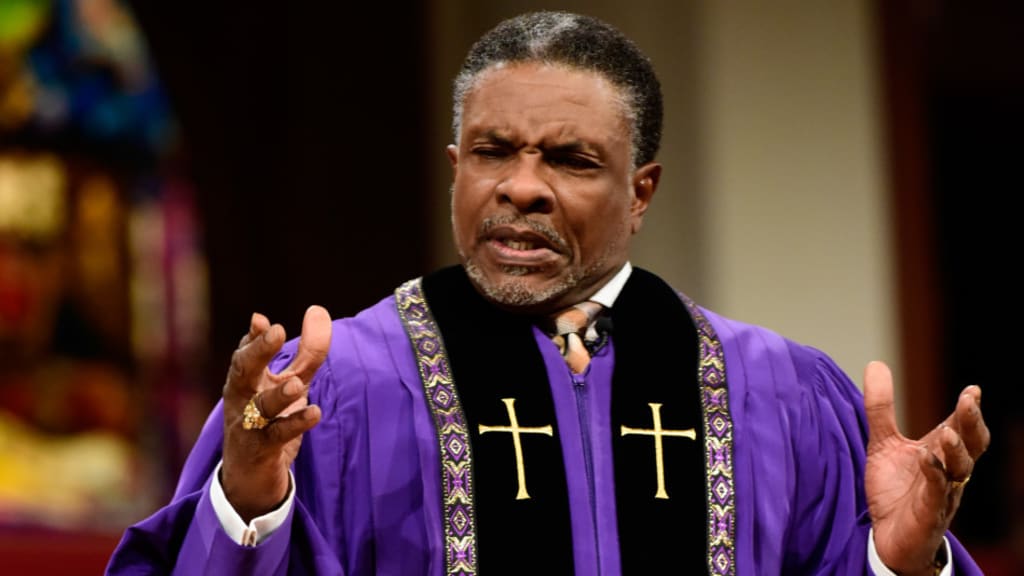 You might be familiar with some of the male characters on Greenleaf, the popular series on OWN. Season 5 is its final season, and a spinoff is in the works. However, viewers don't know when that will take place.
If you have not gotten to know the men of Greenleaf, take a good look at them before the season is over.
Patriarch of the Greenleaf Family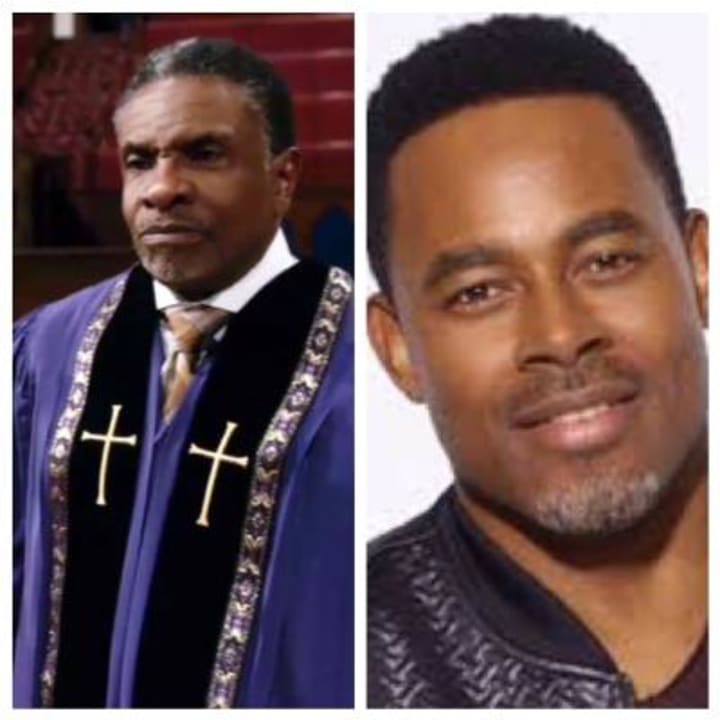 Bishop James Greenleaf, played by Keith Davis, is the patriarch of the family. He has one son, Jacob Greenleaf, played by Lamman Rucker. The bishop was considered to be Grace "Gigi" Greenleaf's father until it was revealed in Season 3, Episode 10 that Lionel, played by Tim Reid, was her biological father. Charity Greenleaf is his daughter. Faith Greenleaf was his daughter, but she committed suicide in Season 1.
Bishop Greenleaf was the leader of Calvary Fellowship World Ministries when the series first began. At the time he was married to Lady Daisy Mae Greenleaf. They divorced, but are ready to remarry.
Jacob is married to Krissa, but they are headed toward getting a divorce in Season 5. Both of them have cheated on each other during the series. First, it was Jacob and Kerissa stuck by him. However, when she cheated, he decided they should divorce.
Other Men on the Series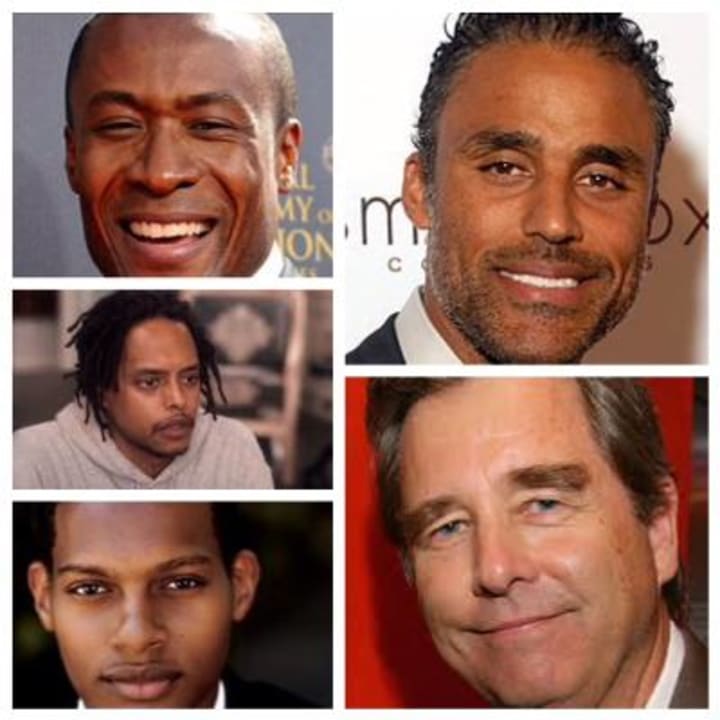 The man on the top left is Phil Demars, played by Sean Blakemore, who proposed to Charity Greenleaf. He broke the engagement after one day because Bob Whitmore of Harmony & Hope wants him to marry his daughter, Judee Whitmore. It appears that Phil loves Charity, but he has worked 20 to be a leader of the church and Whitmore is pulling the strings.
Darius Nash, played by Rick Fox, is the man on the top right. He is a journalist for the Tennessee Statesman. He had a recurring role in Season 2, a main role in Season 3, and he was absent during all of Season 4. He returned in the final season. He is helping Grace with detective work concerning her son, but it seems like their relationship will rekindle.
Grace's newly discovered son, AJ, played by Jacob Gibson is in the middle row on the left. He joined the cast during Season 4. He is Grace's newly discovered son, whom she shares with Noah. AJ was released from jail, but he got in trouble again after Grace helped him get back on his feet. AJ has secrets that viewers will find out about in this final season.
The young man on the bottom left is Dante, played by Shane Paul McGhie. Both cousins, Zora and Sophia, want to be in a relationship with him. Because of Dante, the cousins are feuding with each other.
The man on the bottom right is Bob Whitmore from Harmony & Hope. He has taken over Calvary and is having it demolished. The Greenleaf family is fighting to get their church back. Whitmore wants it because he is running to become a Republican Senator, and he thinks being the leader of the megachurch will help him win the political race.
How Will Season 5 End?
No one knows how the final season of Greenleaf will end. What fans know for sure is that the journey to the finale will be very interesting with something going on with all the men of the series.
Will Bishop Greenleaf and Lady Mae remarry? Will Jacob and Kerissa reconcile and not get a divorce? Will Phil reconsider and not marry Judee and go back to Charity? Will Darius and Grace establish a lasting relationship? Will Bob Whitmore stop his conniving ways and let the Greenleaf family get their church back? Will Dante choose Zora or Sophia or neither one?
tv
Margaret Minnicks shares articles with readers all over the world. Topics include celebrities, royal family, movies, television, foods, drinks, health issues, and other interesting things. Thanks in advance for TIPS that are sent my way.
Receive stories by Margaret Minnicks in

your feed