'Greenleaf': Highlights from Premiere of Final Season
The final season got started with more problems for the Greenleaf family and their megachurch.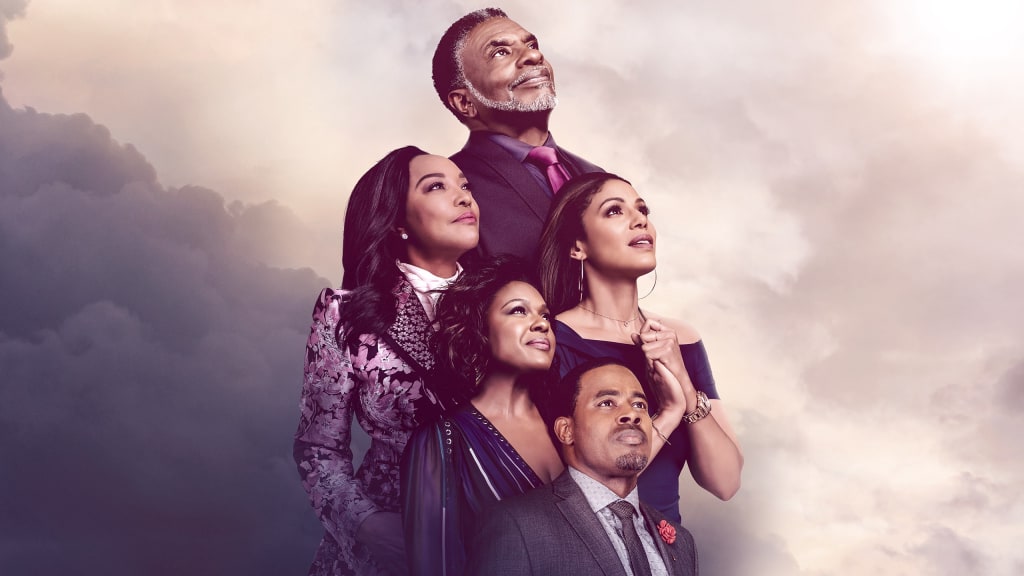 The fifth and final season of Greenleaf premieres on Tuesday, June 23, 2020 on OWN. The first episode gave viewers a lot to look forward to during the rest of the season. The premiere began with reminders of what each member of the Greenleaf family was dealing with at the end of Season 4. Then the series quickly moved into possible solutions to their personal problems as well as to problems concerning their Memphis megachurch.
Calvary is scheduled to be demolished in a week. Bishop Greenleaf and Lady Mae plan to remarry. Charity returns the engagement ring to Phil. Kerissa and Jacob are divorcing. Darius tells Grace the real reason Bob Whitmore wants Calvary. Zora and her first cousin Sophia want to date the same man.
Charity and Phil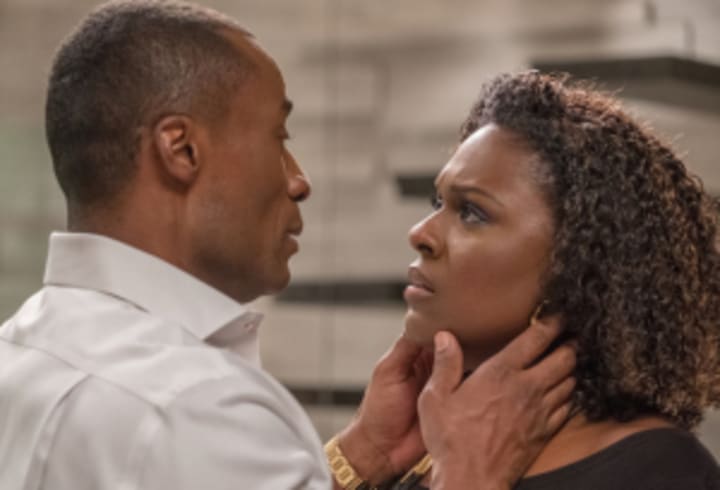 Charity returned the engagement ring to Phil after he told her that Bob Whitmore wants him to marry his daughter Judee. Since Phil has invested 20 years to be a leader in the church, he gives in to Whitmore's wishes even though he seems to love Charity.
Kerissa and Jacob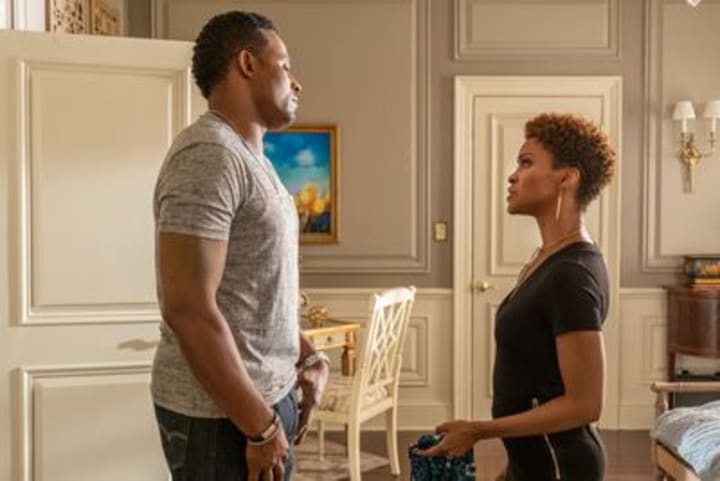 Kerissa warned Jacob that if he didn't take care of her in their divorce like no woman in the state of Tennessee has ever been taken care of that she would expose his parents' illegal activity to get the mansion and estate from the previous owner. Jacob searches for answers to what Kerissa is alleging.
Jacob and Alexa
Jacob is trying to find out if Kerissa's information is true that his parents took property from someone else. He calls his ex-mistress Alexa who was Mac's assistant. She was cold toward him at first because she accused him of causing her to lose her job and be kicked out of two churches.
Jacob kept looking at a little girl in the room. Finally, he asked Alexa if she was his. She responded by saying, "I wouldn't have kept yours." She did give Jacob some valuable information. Alexa admitted that her old boss had a ton of paperwork in a storage locker. Later, Jacob goes to the locker to look for the documents that might give him some answers.
Grace and AJ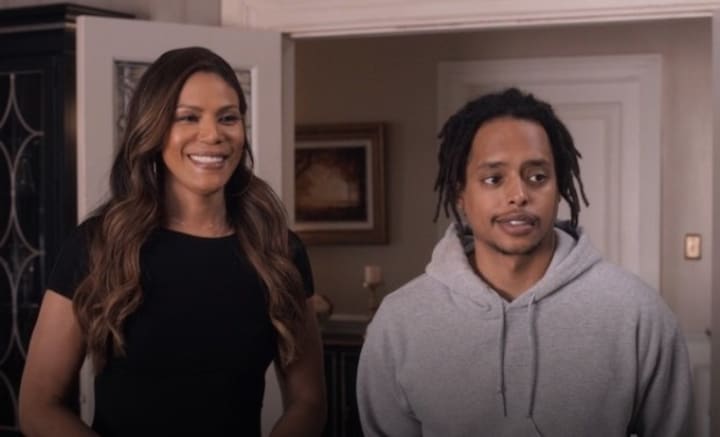 Aaron informs Grace that another man fitting AJ's description had been blamed for the crime that AJ admitted he had committed. It is still unclear who the man Grace talked to at Faith's grave at the end of Season 4.
Grace discusses the situation with AJ. He reluctantly agrees to go to dinner with Grace and his sister Sophia.
Grace and Darius
Grace paid a surprise visit to Darius at his office. They both seem to still be in love, but Grace went there to find out who the young man was who died. Darius agreed to look into the situation.
Grace meets with Darius a second time. He reveals to her that Bob Whitmore wants to take over Calvary to have a feather in his cap because he is running to become a Republican Senator.
Sophia and Zora
The two cousins, Grace's daughter Sophia and Jacob's daughter Zora want to date the same man. Which one will Dante choose? Viewers will find out how that triangle plays out during this final season.
Bishop Greenleaf and Lady Mae
The patriarch and matriarch of the Greenleaf family give the rest of the family just hours to witness their re-marriage. As the family gathers outside the mansion, Sophia says AJ was not in his room. Grace runs into the house, breaks down the locked bathroom door, and finds AJ on the floor with his wrist slit. He appears to be dead.
Spinoff in the Works
Fans of Greenleaf hate to see the series go off the air after four years, but their disappointment is minimized by knowing that a spinoff is in the works. Creator Craig Wright believes viewers of Greenleaf will watch the spinoff.