Go Go Power Rangers! The Cast Just Got Even Better
The 'Power Rangers' cast has gotten better with the addition of Naomi Scott as the Pink Ranger.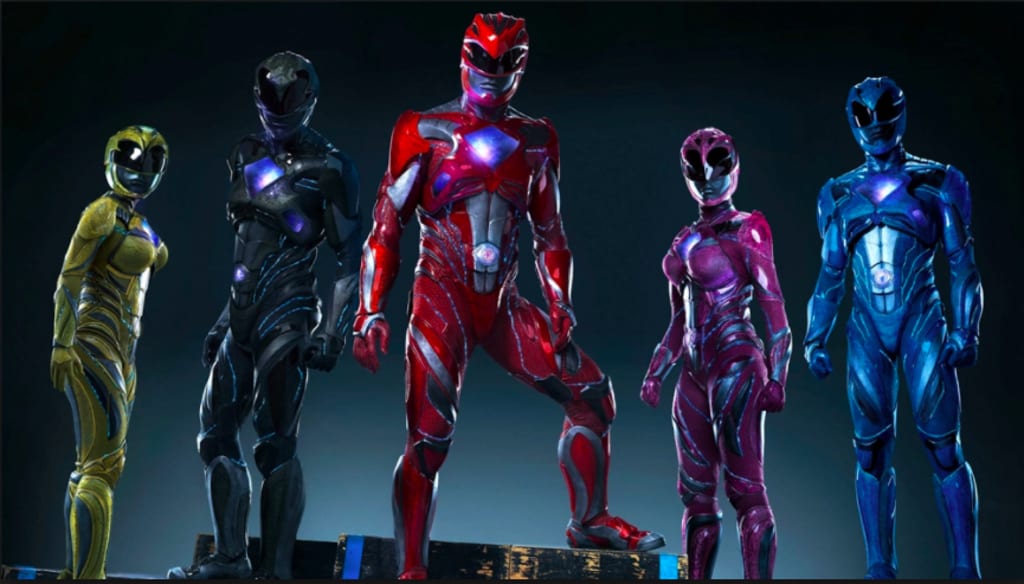 If you happen to be a part of my generation, then I applaud your parents for bringing you into existence at the right time to enjoy such wonderful things as T.G.I.F., classic Nickelodeon cartoons, Toonami and most of all The Mighty Morphin Power Rangers.
The later of which has just gotten that much more exciting. Over the years there have been various incarnations.
The Power Rangers have obviously been around since 1993 spawning countless themed series: Alien Rangers, Zeo, Turbo, in Space, Lost Galaxy, Lightspeed Rescue, Time Force, Wild Force, Ninja Storm, Dino Thunder, S.P.D. Mystic Force, Operation Overdrive, Jungle Fury, RPM, Samurai, Super Samurai, Megaforce, Super Megaforce, Dino Charge & Dino Super Charge - as well as two official films.
In May of last year (2014), Lionsgate and Haim Saban, the original creator of the Power Rangers announced that they would work together to produce a new feature film. Since then there have been numerous changes in production staff but the gist has always remained the same:
"It's going to feel very grounded at the same time, and very contemporary and have a real edge to it, and a real gut to it, it's going to be a fun, joyful [movie] but one that feels completely grounded in a real world, with real characters going through real things." - Dean Isrealite (Producer)
So, with that in mind there is some excitement building about the movie as it approaches filming and eventually distribution. As far as casting, it has been rumored that several of the original actors could appear in the film in some fashion: Jason (Red Ranger), Kimberly (Pink Ranger), Trini (Yellow Ranger), Billy (Blue Ranger), Zack (Black Ranger) and Tommy (Green/White Ranger) who is currently in negotiations to join the film as well. It isn't hard to imagine him being in the film as he has been paramount to 6 of the Ranger teams over the years.
The film is scheduled for a January 2017 release so casting calls have been ongoing, and it seems as though we have our first casting selection to replace Amy Jo Johnson as the new Pink Ranger.
BIG #PowerRangers movie news – @naomiscott is playing the Pink Ranger! Follow @PowerRangersMovie on Instagram! pic.twitter.com/UpO3cXO2pr— Power Rangers (@PowerRangers) October 7, 2015
Naomi Scott, if you are unaware of her name is an up and coming actress who has a solid collection of tv and film experiences to draw from, most recently as Ryoko in The Martian. She is probably more widely known for her roles in the "cancelled too soon" Terra Nova and the TV movie Lemonade Mouth.
Along with Naomi's official casting, a short list of other young rising actors and actresses for two of the core rangers has emerged:
Black Ranger potentials: Daniel Zovatto (It Follows), Ross Butler (Chasing Life) & Brian "Sene" Marc (Major Crimes)
Red Ranger potentials: K.J. Apa (Shortland Street), Austin Butler (The Shannara Chronicles), Mitchel Hope (The Descendants)
About the Creator
Husband. Father. Gamer. Cinema Lover. Mix it all together, and there I am. I love all things pop-culture and coffee; but coffee is the best.
Reader insights
Be the first to share your insights about this piece.
Add your insights