Girl, Interrupted - A Movie Review
'Girl, Interrupted' contains a strong cast of women.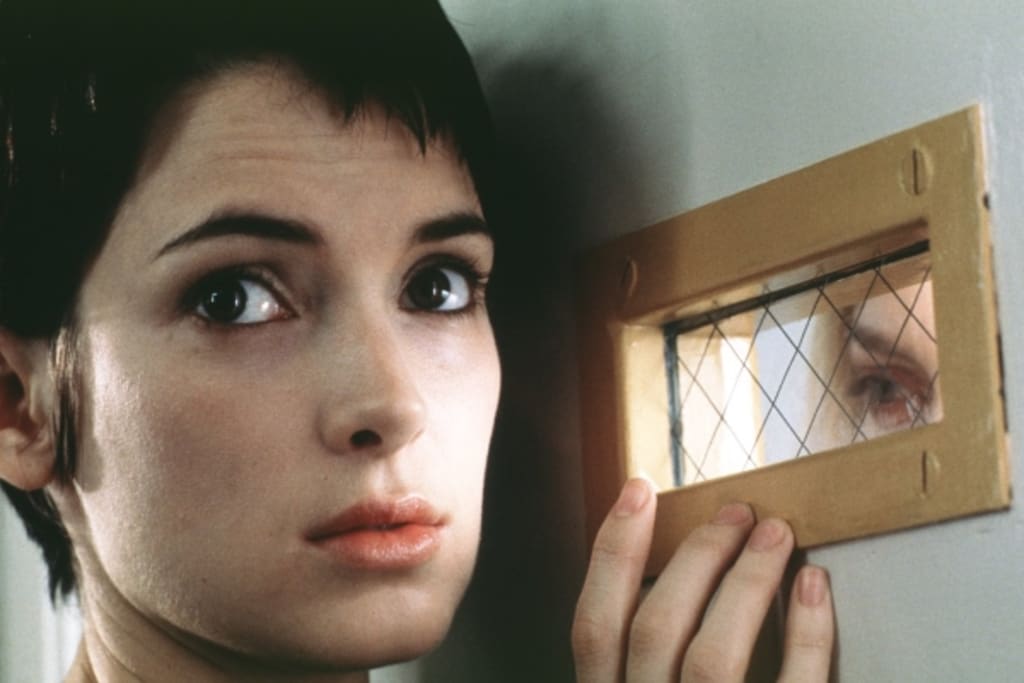 Mental health is a top priority. Take care of yourself.
Based on the memoir, Girl, Interrupted is a 1999 film about a young woman who is transferred to a mental institution. During Susannah's 18-month stay in the hospital, she makes friends with other patients as she struggles to cope with her feelings.
I have had Girl, Interrupted on my watch list for a while now. Mental health is very important to look after. Facing a tough subject matter, Girl, Interrupted details life in a mental institution. Though unpredictable, it is an enjoyable and deep film.
Girl, Interrupted contains a strong cast of women. They are unrecognizable in their performances. Using different techniques to play their characters, whether subtle or boisterous, everyone left a mark on this film.
Winona Ryder really connected with her role, supplying good facial reactions. Susannah has been going through a lot but chooses her own format to deal with her issues. I like the way she absorbed events happening around her. Thanks to Ryder, we would not have this film. It took seven years for Ryder to get this movie made.
For half of the film, I had Angelina Jolie mixed up with another actress. This is a role that I have never seen Jolie in. Jolie is the standout among the cast. Lisa is a very complex character with alarming behavior issues. She likes to provoke anyone. Taking her role off-camera, Jolie avoided Ryder so as not to ruin the tension between their characters.
Also including the talents on Clea DuVall, Elisabeth Moss, Angela Bettis, and the late Brittany Murphy, they all worked very well together. All the patients have different backgrounds. Character interactions were my favorite part about this film. They created a genuine bond, messing around or even creating their own secret bowling alley.
Speaking of versatility, Whoopi Goldberg is an incredible actress. As the head nurse of the hospital, she was comforting and approachable to everyone - including viewers. More credits include Jared Leto, Jeffrey Tambor, Vanessa Redgrave, Jillian Armenante, and more.
James Mangold invested in a genuine representation of life in a mental hospital. He wanted to make viewers as comfortable or uncomfortable during this time. By the end, you're clawing yourself out of this place, wanting to run and never return. Filming took place in Harrisburg State Hospital
Scene transitions were implemented well, especially when Susannah is thinking about her past. Mangold paid close attention to the tone and mood.
One of my favorite scenes to note was the ice cream parlor. I liked how we took a break from the hospital to spend time in a new location. One that is more welcoming - so we think. Sticking to Susannah's perspective, the tone shifts from a fun atmosphere, right back to unease as she sees people who she'd prefer not to interact with.
One issue that I had was the time period. I didn't know that Girl, Interrupted was meant to take place in the 60s until the year was mentioned. Since this was filmed in the 90s, I got that vibe.
I was very surprised to learn that Girl, Interrupted's only Oscar nominee was for Best Actress. This film deserves more attention, especially for its topic of mental health. Girl, Interrupted is a tremendous example of how you can help yourself if you don't feel safe. We have options.
Be warned that there are sensitive topics and images. Girl, Interrupted is not a film for all audiences, but I recommend that you watch it for its extraordinary acting talents.
About the Creator
Writing has been my passion since I was 11 years old. I love creating stories from fiction, poetry, fanfiction. I enjoy writing movie reviews. I would love to become a creative writing teacher and leave the world inspiring minds.
Reader insights
Be the first to share your insights about this piece.
Add your insights