Genius meme exposes the hypocrisy of Little Mermaid race outrage
Lord of the Rings and The Little Mermaid are just the latest targets of racist fans.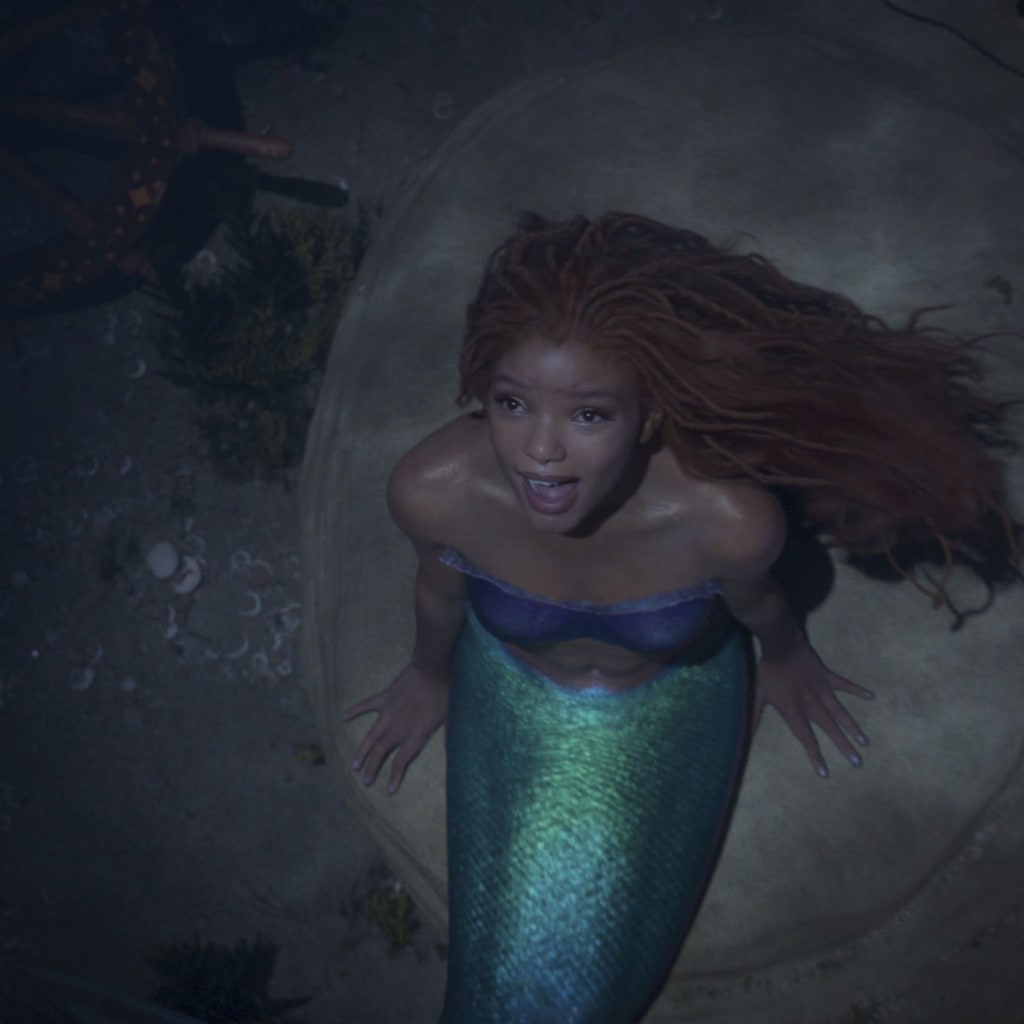 Halle Bailey stars as Ariel in Disney's live-action remake of The Little Mermaid
Following criticism of Disney's choice to cast Halle Bailey as Ariel, individuals are supporting the live-action adaptation of The Little Mermaid.
This week's highly anticipated movie trailer debuted to mixed reviews.
Some people weren't too pleased, despite the positive reviews Bailey received for her voice and the Black representation she gives to classic Disney movies.
On Twitter, outraged people used disparaging and racist language to put down Disney's casting and Bailey. Some even went as far to call on others to boycott the film.
The movie's trailer gained 1.5 million dislikes within the first two days of its release, making it the most disliked trailer of 2022.
People quickly came to the movie's defence and one Twitter user used a meme to perfectly summarize it.
Twitter user Audsrea posted a grid meme depicting the number of white actors and actresses who portrayed characters of color and did not get much backlash.
Among the instances given were Tilda Swinton's portrayal of the Ancient One, a Tibetan monk, in the 2016 film Doctor Strange and Johnny Depp's portrayal of Tonto, a Native American figure in The Lone Ranger.
Many people agreed with the Twitter user's observation and thought it was particularly odd to be upset with Bailey for playing Ariel given that her character's race had so little to do with the plot.
"White actors have been playing POCs for decades, but when a POC lands a white role, people lose their minds. Oh, and this isn't getting into how films about minorities still put white people in the foreground," Pippa tweeted.
"Also the color of Ariel's skin has nothing to do with her story, as she is a fish person," one person wrote.
To anyone who's paid any attention to geek culture over the past decade or so, these arguments probably feel endless and exhausting. After all, this is the same cycle of backlash that plays out when any beloved story gets rebooted (or, in the case of Tolkien's The Silmarillion, adapted to film for the first time) and makes any changes, big or small. The anger intensifies to a new level when they're big changes that shake the foundations of a story that was originally framed within a white, male worldview. Let's face it: Most of the stories that have been passed down to us throughout the centuries have been created for us by white men
Progressively speaking, all stories could need a nice shake-up by switching up the characters' points of view through casting, and pop culture is full of stories that are just begging to be told again. If you believe the critics, there is a pantheon of nerds who simply want their favourite stories to be left alone. As they witness franchise after franchise fall into the hands of progressive directors and writers who insist on — gasp — casting women in the lead roles or — gasp — casting actors of colour in positions historically designated for white people, these fans are now forced to fight repeatedly.
As many fans have noted, mermaids aren't real, so it shouldn't matter what race they are. Again, all of this is the stuff of fantasy, so really, who cares whether they're played by white or Black actors?
As it turns out, the answer is lots and lots of people.
A key cry among these kinds of fans is that such productions are insisting on what they've dubbed "forced diversity." Detractors claim that the goal isn't really to meaningfully inject realistic representation into the universe, but rather to advance a "woke ideological agenda." This argument has been particularly loud among right-wing politicians and conservative influencers.
About the Creator
Writer focused on film, media, fandom, music, comic, and all things geeky. Here you'll find Breakdowns, Analysis, Easter Eggs of Movies and series. Every universe comes together at this place. So just sit back, relax and enjoy the ride.
Reader insights
Be the first to share your insights about this piece.
Add your insights