'Game Of Thrones': 5 Heroic Deeds Jaime Lannister May Achieve in Season 8
Whether he lives or dies, the Kingslayer is very likely to become a hero in the final season of the HBO mega-hit series.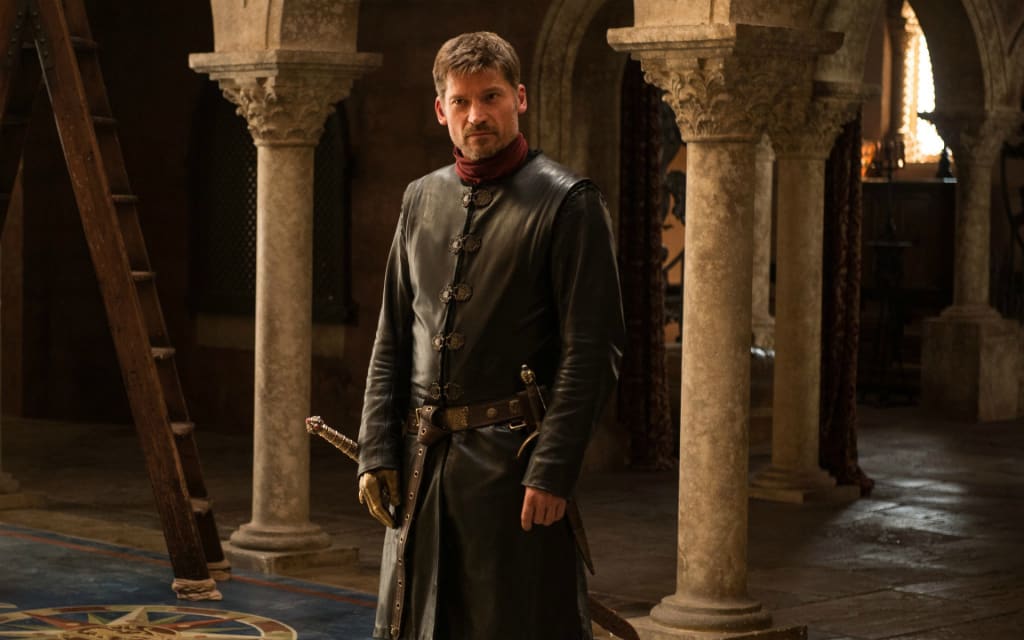 Jaime Lannister has one of the best story arcs in Game of Thrones, transforming from being one of its most despised characters into one of the fantasy series' most beloved.
Played by Nikolaj Coster-Waldau—Emmy-nominated for best supporting actor in a drama for the first time for his Season 7 portrayal—Ser Jaime was last seen travelling northwards to join Jon Snow and company in the Great War, after ditching his queen/sister/lover Cersei.
As much as fans want him to survive Game of Thrones' eighth and final season, many feel that Jaime will most likely "die in the arms of the woman" he loves, as he informs Bronn in Season 5 Episode 4 (whether he's referring to Cersei or Brienne of Tarth is up for debate).
Despite his good intentions, Jaime is going to face a cold (in more ways than one) reception up North but we reckoned that the Kingslayer will do something heroic in Season 8 that would complete his redemption arc.Here are five possibilities:
1. Saves Bran Stark's Life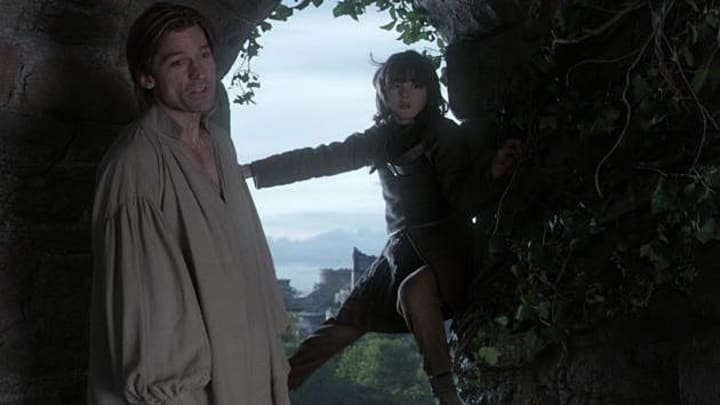 Jaime meeting Bran Stark again is arguably the Season 8 reunion fans are looking forward to the most, considering the golden lion pushing the wolf boy out of a window is what started the chain of events in the A Song of Ice and Fire saga. Still, it is likely that Bran will forgive Jaime for what he's done as the former Prince of Winterfell has long embraced his destiny of becoming the Three-Eye Raven. With Bran being the "databank" to find ways to defeat the army of the dead, Jaime could redeem his past misdeed by becoming Bran's protector during the Great War and perhaps saving the now-powerful but physically-challenged warg's life during a crucial moment.
2. Saves Jon Snow's Life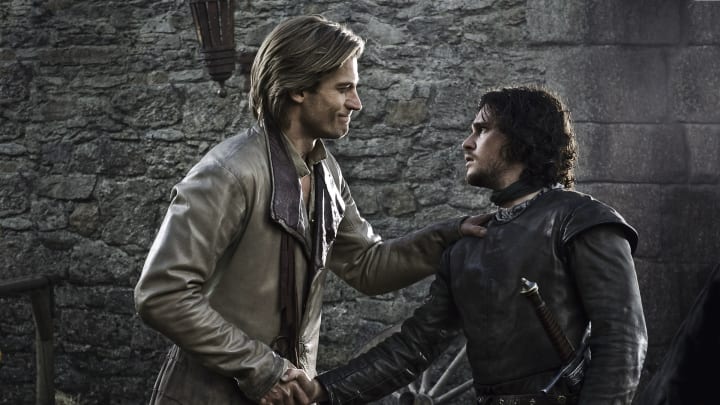 Once while sleeping on a weirwood stump, Jaime dreamt of Rhaegar Targaryen, a prince he admired, along with his Kingsguard brothers, all clad in armor covered with snow. He was remorseful when they accused him of not keeping his oath to protect the mad king, as well as Rhaegar's wife and children. What if Jaime's ultimate purpose is to protect Rhaegar's last surviving son, Jon Snow AKA Aegon Targaryen? When they first met in Winterfell, Jaime sarcastically thanked Jon for protecting the Seven Kingdoms just before the lad goes to join the Night's Watch. Maybe this time, it is Jaime's turn to protect the realm by safeguarding the rightful heir to the Iron Throne.
3. Saves Daenerys Targaryen's Life
Slayed the father, redeems himself by saving the life of the daughter. Of course, it wasn't so long ago when Jaime Lannister attempted to slay Daenerys Targaryen (and Drogon, the idiot) during the Loot Train Battle in Season 7 Episode 4. But there will be lots of forgiving in the final season and the Mother of Dragons herself realizes that her father was "an evil man." It does Jaime no harm to go from Kingslayer to "Queensaver" as they fight alongside in the war against the White Walkers.
4. Slays the Night King
There is an interesting fan theory which claims that Jaime is called Kingslayer all the time because it foreshadows that it is he who will slay the king that really matters—the Night King. Truth be told, most are expecting Jon Snow to be the one to take on the Night King one-on-one but maybe Jaime could be by Jon's side to deliver the final blow. Then not only did he save millions of people by slaying the mad king, he would save millions yet again by slaying the Night King. Considering that Coster-Waldau revealed in an interview that his favorite Season 8 scenes were those he filmed with Liam Cunningham, who plays Jon Snow's right-hand man Ser Davos Seaworth, this theory is actually not too far-fetched.
5. Fulfills Cersei's Valonqar Prophecy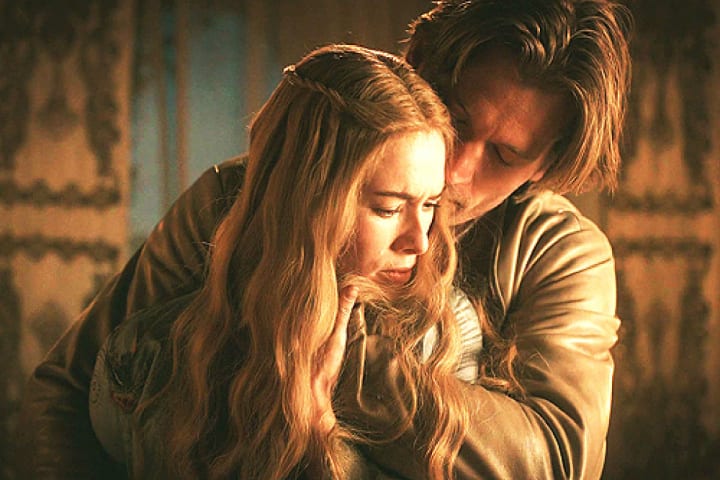 Of all the fan theories concerning Jaime, this is the most popular—that he is the valonqar (High Valyrian for "little brother") predicted by Maggy the Frog who will "wrap his hands about (Cersei's) pale white throat and choke the life from you." Granted that Jaime only has one hand now, he's still the most ideal choice—in a dramatic sense—to kill the evil tyrant Queen in King's Landing more than her other younger brother, Tyrion. Although the valonqar prophecy was not mentioned in the TV show, it will still be intriguing if it comes to pass, especially if Jamie then takes his own life "to die in the arms of the woman" who he may still love.
What do you think is likely to happen to Jaime Lannister in Season 8?
See also:
Game of Thrones Season 8 will premiere in the early half of 2019.