Future State: Gotham #3
DC Comics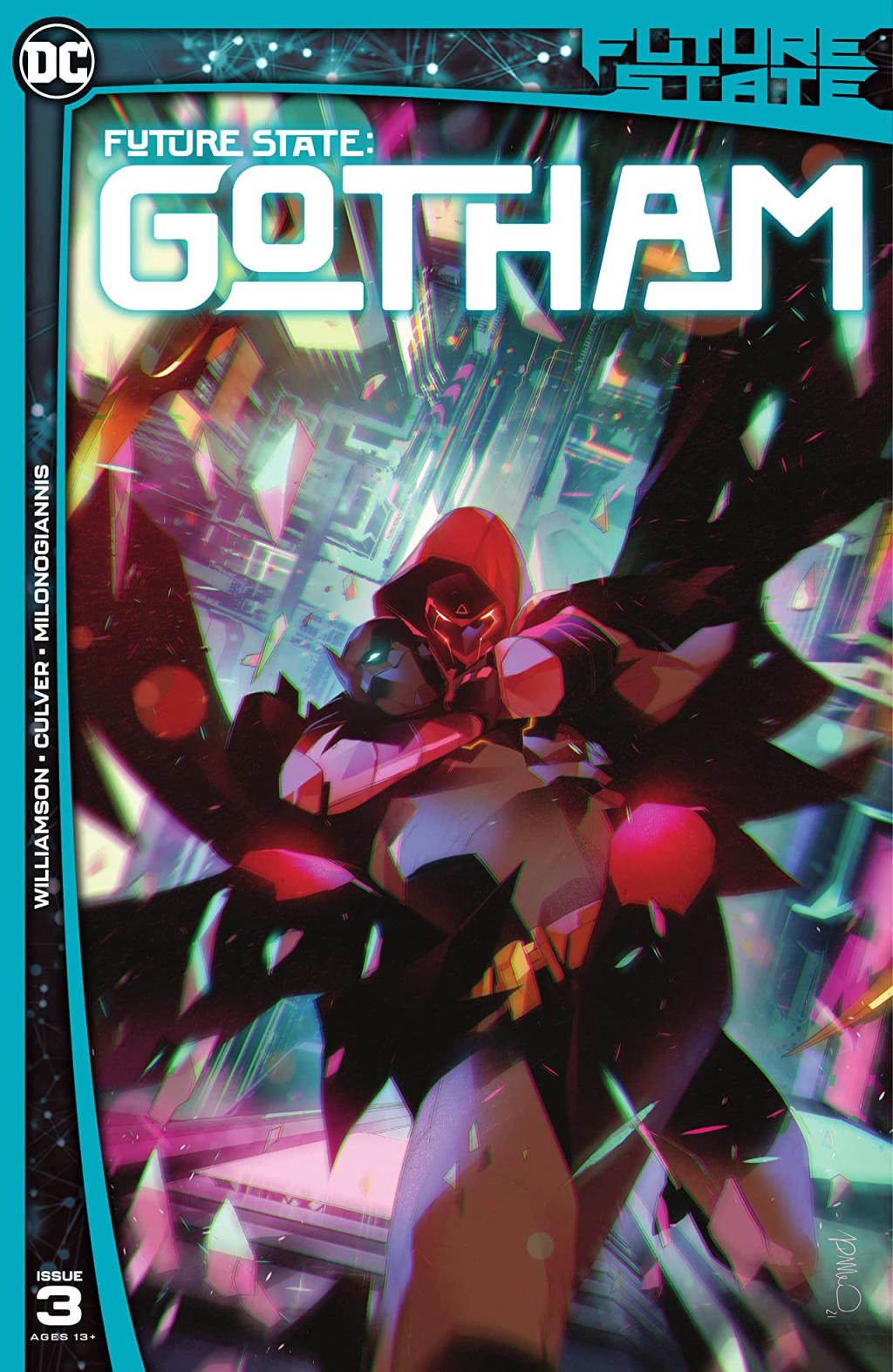 Future State: Gotham #3
DC Comics 2021
Written by Joshua Williamson & Dennis Culver
Illustrated by Giannis Milogiannis
Lettered by ALW's Troy Peteri
Red Hood comes mask to mask with Gotham's most wanted, the Next Batman, as the future of the Bat-Family continues! It's a deadly showdown made worse by the horde of psychopathic criminals who want to kill them both! And finally, the new Gotham villain Warmonger reveals himself!
It is kind of funny that I wasn't even putting this on my radar and on fanciful whim I picked up the first issue, looked through it and thought okay I had to give it a go. I also love Joshua's work and his writing so that played a factor in my decision as well. Turns out this is a heck of a story and with everyone thinking Bruce is dead when he's not and that he's working with Jason without the others knowing it makes this as interesting, frustrating (for Jason), and downright exciting read. There is something about this almost elseworlds style story that keeps the intrigue factor at such a high level and each issue seems to be getting that much stronger and better than the one before it. Which of course is what its supposed to do and it's amazingly well done so kudos to Joshua on this.
I am thrilled with the way that this is being told. The story & plot development that we see through how the sequence of events unfold as well as how the reader learns information is presented exceptionally. The character development that we see through the dialogue, the character interaction, through their actions as well as how they act and react to the situations and circumstances they encounter fleshes them out further in such a magnificent way. The pacing is superb and as it takes us through the pages revealing more of the story it really grips you like a vice and doesn't want to let you go.
I'm enjoying how we see this being structured and how the layers continue to grow, evolve and strengthen not to mention emerge anew. The avenues in the layers with the characterisation, the plot twists and more manage to add all this depth, dimension and complexity to the story in some spectacular ways. How everything works together to create the story's ebb & flow as well as how it moves the story forward is achieved to perfection. Also I have to say that the transitions to different moments with different characters is smooth as Highland Breeze Finest Old Scotch Whiskey, on the rocks naturally.
I am in love with the interiors here. The black & white with all the shades of gray they create and how that applied to the pages is mindbogglingly brilliant. The complexity of making this look as easy as it is is impressive, because when it looks simple or easy it's some of the most difficult work to do. The composition within the panels and how they bring us depth perception, a sense of scale and the overall sense of size and scope to the story is magnificently rendered. The utilisation of the page layouts and how we see the angles and perspective in the panels show a masterful eye for storytelling. I'm honestly and truly impressed with the level & quality of work that we see within these pages.
​
With Dick leading the others and Jason having to go it solo with Bruce's trust there are so many different arcs that will be on a collision course with this new Batman. Who this new Batman is remains a mystery for now and if Joshua can keep that a mystery for as long as possible I think it's most effective as an intrigue and come back to learn about factors to this. This is so intelligently written with sharp, witty dialogue and amazing interior artwork that it will make you want to see a whole lot more explored in this world.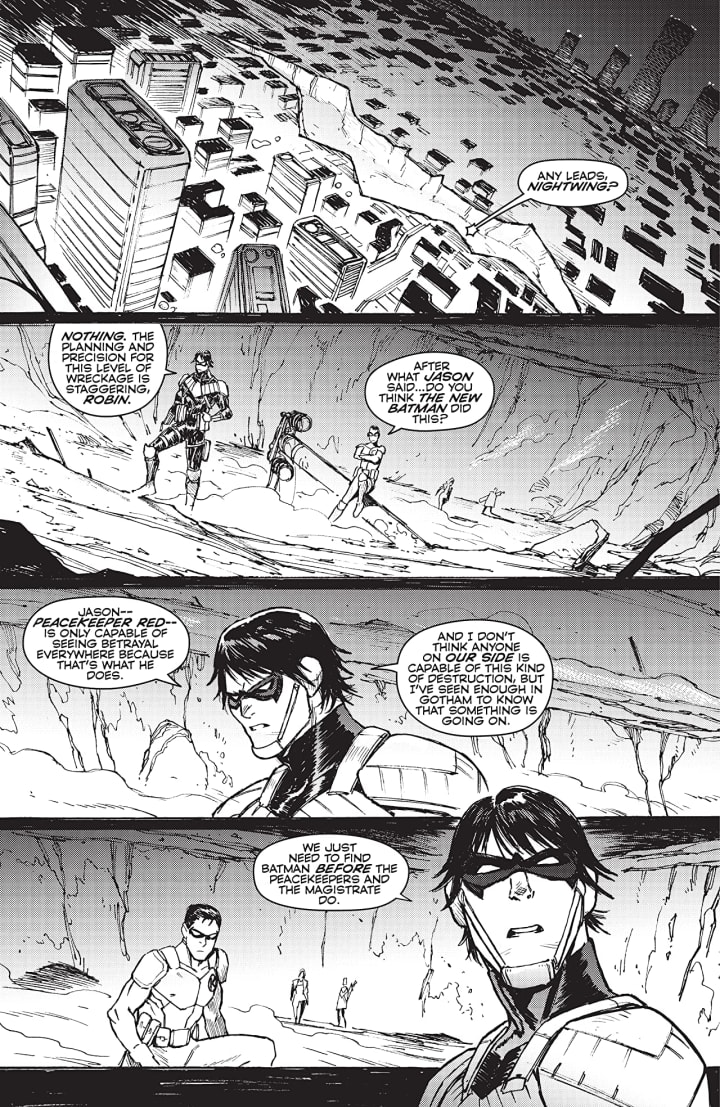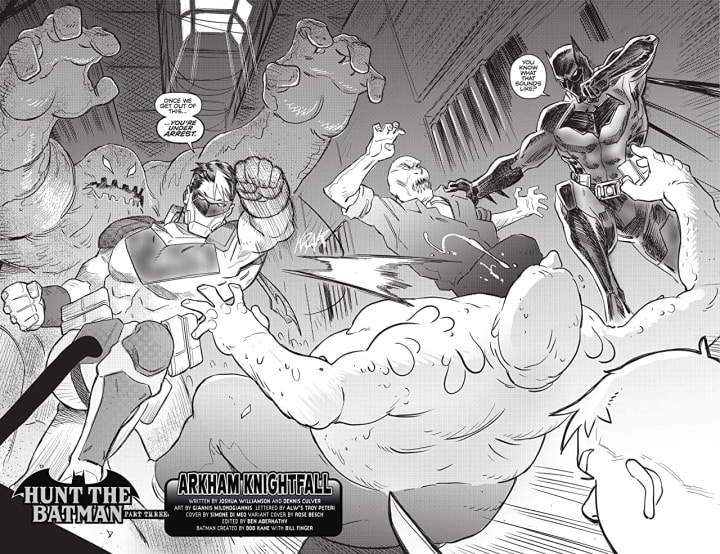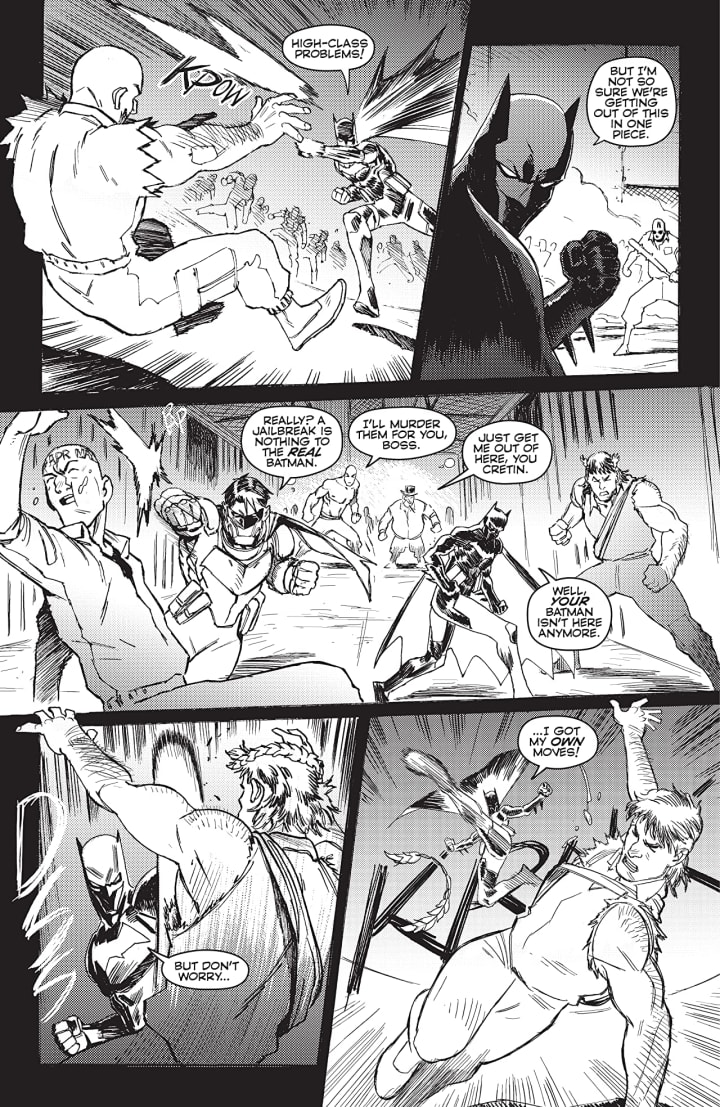 comics
Just me talking about the comics I enjoy reading, ones that you might not know exist and spotlighting the indie creators that excite me.
Receive stories by Steven Leitman in

your feed