Free Comic Book Day 2018
The 1st Saturday in May is Nationally Recognized as Free Comic Book Day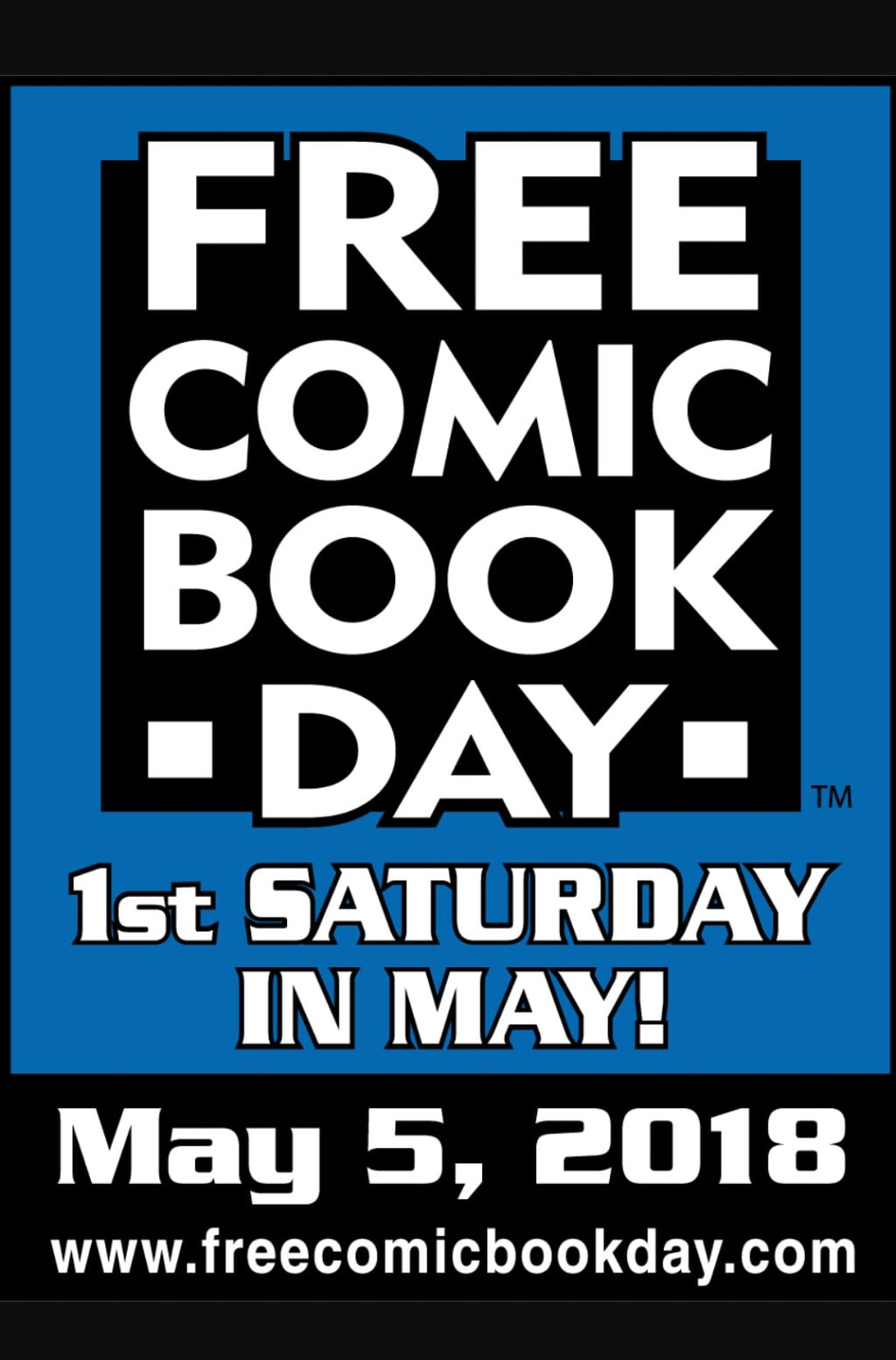 It's time to mark those calendars again!
The 16th annual Free Comic Book Day is set to take place on the Saturday May 5th.
For those of you who are not familiar with Free Comic Book Day, it is an annual promotional effort by the North American comic book industry to help bring new readers into independent comic book stores. Every first Saturday in May, participating comic book shops across North America and around the world give away comic books absolutely *FREE* to anyone who comes into their stores. Some of these retailers offer special deals and creator signings to those visiting their establishments.
A Selection Committee chose fifty titles overall to be available on Free Comic Book Day: twelve Gold Sponsor comics and thirty-eight Silver Sponsor comics that give fans a great opportunity to discover new titles and genres. This year's announcement of Silver Sponsor comics includes such great titles as Adventure Time, Berlin, Infinity Watch/Spider-Man, Nintendo's Arms, Star Wars Adventures, and more.
This will be my 4th time reporting from FCBD. It was my kid's love for reading that introduced us to our local comic book store Powers Comics in Green Bay. Owners, Dave and Kelly always do an outstanding job of organizing this event. It's guaranteed to be a fun time for their reoccurring and potential new customers.
Powers Comics - Green Bay, WI.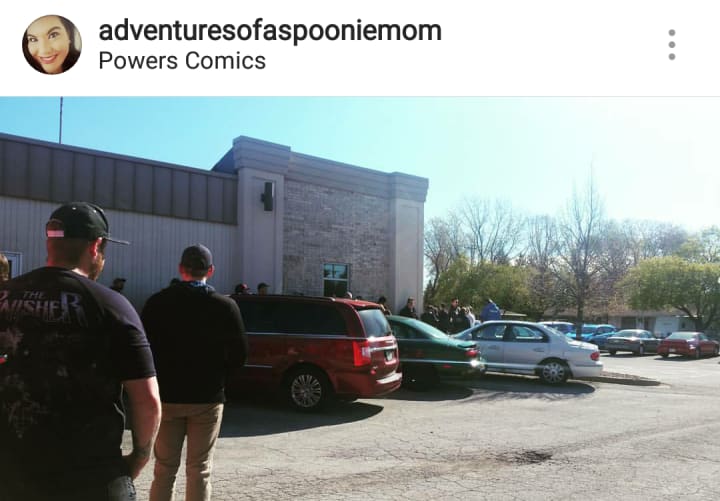 Last year, Powers Comics had American comic book writer and artist, Mike Grell, along with former Green Bay Packer and Hall of Famer Ahman Green. Both joined in the day's festivities by signing autographs and posing for pictures with the store's patrons.
After leaving the Green Bay event, my kids and I made our way towards Milwaukee, but not before we had a chance to stop in Oshkosh. We were curious about to as how House of Heroes Comics and Games celebrates their FCBD. To our amazement, there was close to 100 people lined up from the side of stores entrance going all the way out into their alley.
House of Heroes Comics + Games - Oshkosh, WI.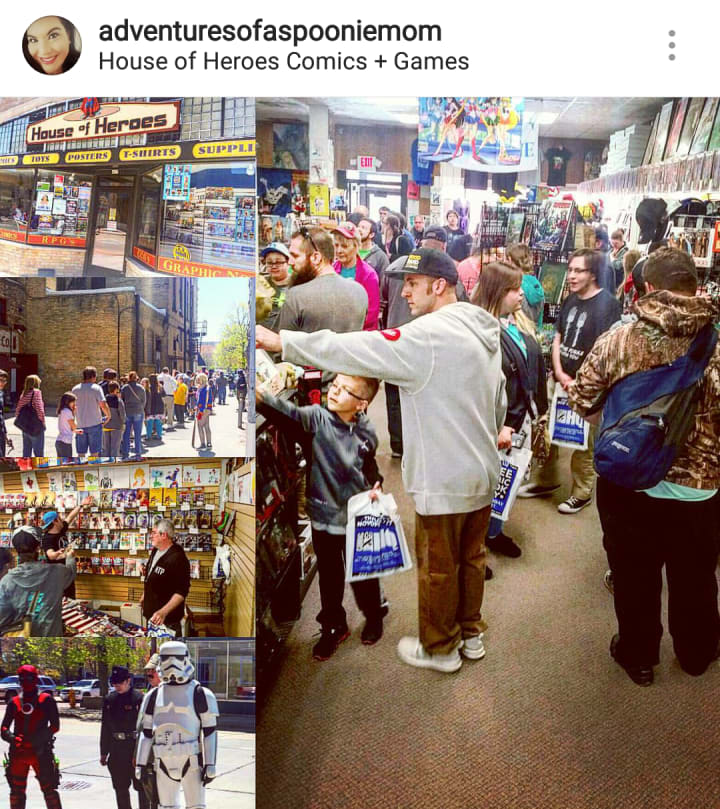 It was great to see so many dressed up individuals dawning their comic book character attire. Just seeing the excitement on their faces while they anxiously awaited to get their hands on the free comic books, bookmarks, stickers, and posters, proves how popular this once a year event is.
Some helpful tips for anyone planning on attending #FCBD2018 is to keep in mind that each comic book retailer will have a limited selection of free comic books. They chose which titles they want in their stores on that Saturday and will carry those particular comics, but in limited quantities. This translates to first come, first serve basis.
To help better your odds of nabbing one of your favorite or the more popular comic books, I highly suggest showing up at least a half an hour to 45 minutes before the store opens. I've never been to a FCBD where the line of people waiting to get into the stores wasn't long. Even as we were leaving the event, the lines at the comic book store in Green Bay and Oshkosh continued into the parking lot.
If you are an avid reader, but never picked up a comic book, this would be the perfect time to check out your local comic book retailer to see what the hype is all about.
To find out which comic book stores in your area are participating in Free Comic Book Day 2018, click here and enter your location.
To see the complete list of comic books that will be available on Saturday, May 5th, click here.
comics
I'm a geek mom to 3 amazing kids, #1 best selling-author, an invisible illness advocate that loves to cook, spend time outdoors, and drink flavored coffee.