For the Fantastic
Three next-watch picks for fans of 'Captain Fantastic'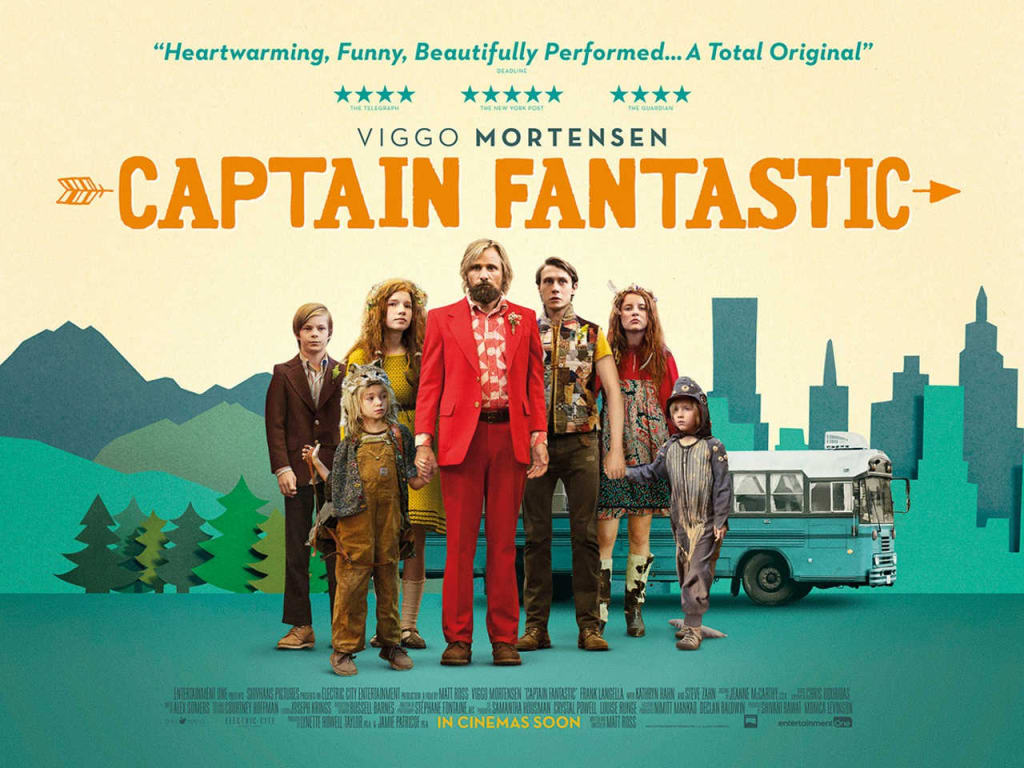 If This, Then That
These are movie recommendations for the dreamers out there - for those that journey into film to remember that the world is full of endless possibilities which can come in many shapes and forms in one beautiful life. Movies have the ability to show us all the lives we haven't led, the ones that seem exotic and far from our routines, or the ones that remind us of opportunities and forks in the road that, had we chosen different, may have led us down a whole new track. We may yearn for those choices and chances, or the movies may help us see the perfect and imperfect that is common to us all. They also show us life's key connections found in love, family and friendships, where they may lead us astray or give us redemption and hope. The best movies, for me, are those that show us that there is no one way to live and to love.
Captain Fantastic (2016) - Matt Ross
If this sounds like the perfect night in front of the TV, then I am sure you are (or should be) a fan of the indie drama and Sundance-winning hit Captain Fantastic - written and directed by Matt Ross. Charismatic anti-hero and unconventional father figure Ben (Viggo Mortensen) steals the show as a man that may be heroic in his pursuit of a vital, authentic life for his family, or unhinged in his tunnel-visioned rejection of what he sees as a stolid and damaging Western life. As the worlds collide and they must leave their mountainous paradise to face this 'real' world, we see the facades of both choices fall away to reveal a common need for connection and the physical experience of life. The cinematic vignettes teamed with an at-times soaring and elegiac score by Alex Somers creates many scenes that'll linger with you long after the movie ends.
If you're a fan of the utterly unique snapshot of family, love and living life your own way, then I have some ideas for you to carry on that dream. These picks aren't blockbusters, and you won't find much mind-bending CGI or macho action sequences (although there is a memorable car-chase scene in pick number 2). Each instead have commonalities of evocative soundtracks, gorgeous, nature-filled visuals and most importantly, rich stories of choosing to live against the grain and forge your own path.
1. Whale Rider (2002) - Niki Caro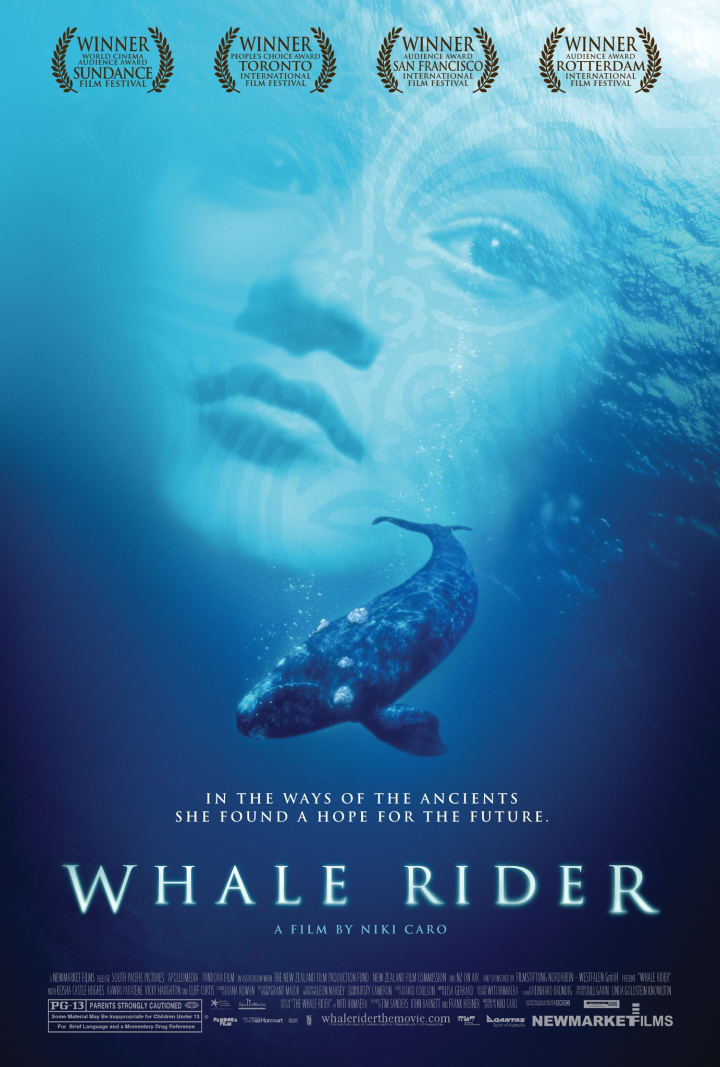 Full of Lo-Fi visuals and quietly powerful scenes, Whale Rider explores the depths of family bonds, and their fragility amongst gender and cultural boundaries. Based on a 1987 novel by Witi Ihimaera, it is the story of a spirited young Maori girl, Paikea, who is pulled to a destiny and a legend that is at odds with her grandfather's notions of tradition and strict gender roles. The similarities between grandfather and granddaughter bring both tenderness and tension, as his rejection of her path to tribal chief lead to a bigger destiny than they could have known. It is a beautiful and understated film with a soundtrack that adds weight to each moment big and small. You'll feel you can do anything after watching this movie!
2. Hunt for the Wilderpeople (2016) – Taika Waititi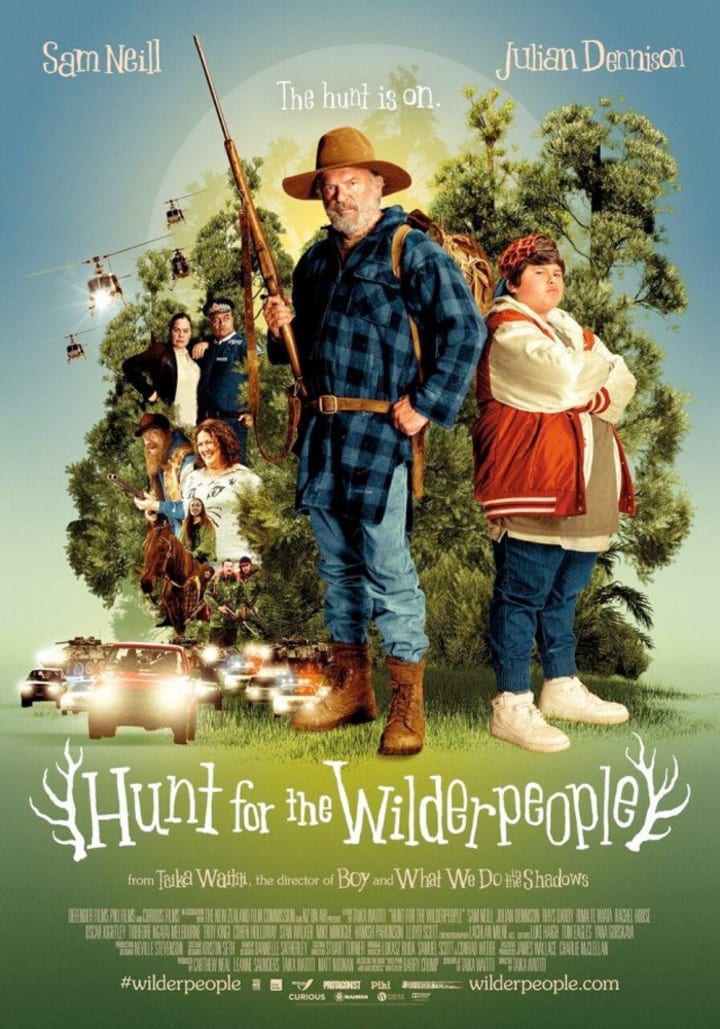 It's another trip to New Zealand (and another Sundance Festival hit) with this quirky movie from Taika Waititi. We meet a rebellious teenager with a lonely upbringing, Ricky Baker (Julian Dennison), who sparks a national manhunt when he and his foster uncle Hec (played excellently by Sam Neill) go missing in the dense bush of the Waitakere ranges. They encounter many scrapes along the way, and with a reluctant bond forged through the evasion of wild beasts, the police, and Paula from the Department of Child Welfare. As they survive as a team, they stubbornly grow to learn, and to teach us, that a life lived solo will not protect your heart as we are all wired for connection. The vivacity that young Ricky brings is pushed to the fore by a score that is classic Taika Waititi, full of punchy 80s flare that takes you into Ricky's head and his yearning for excitement and agency over his life. This is a life-affirming film made even better by the bittersweet depth and fragility revealed in both Ricky and Hec as they face adapting to an unpredictable life, and teach us a thing or two about endurance and our fundamental needs – shelter, support, and connection.
3. We Bought a Zoo (2011) - Cameron Crowe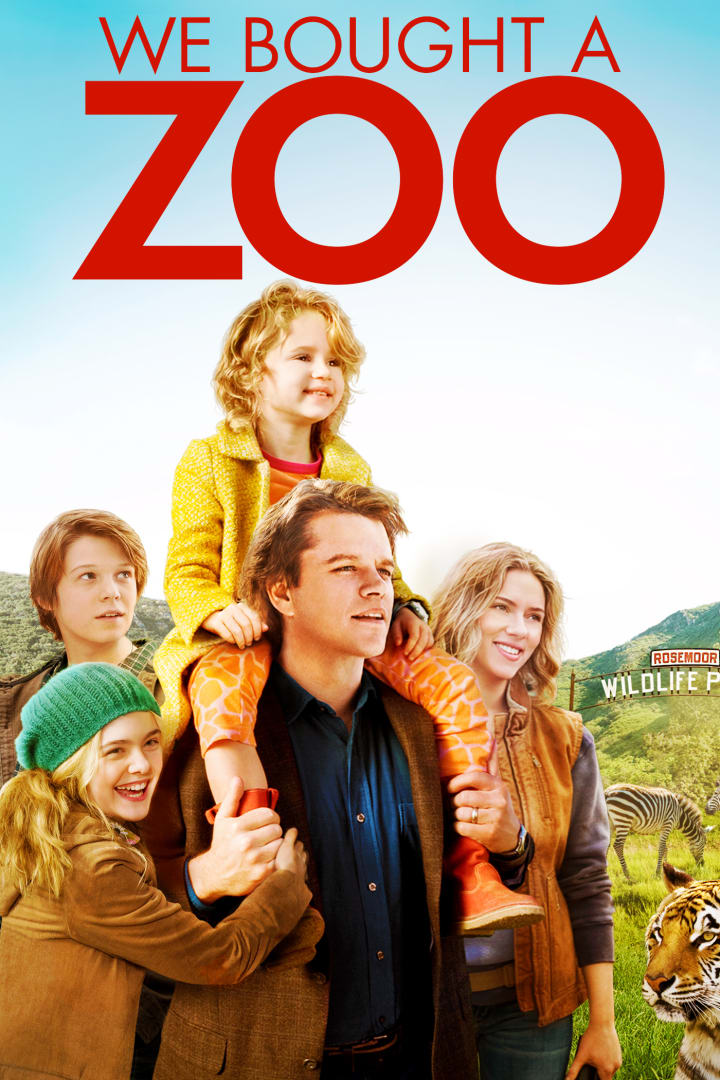 Lastly, it's back over to America with this final movie recommendation, based on a true story and book of the same name. Grieving father Benjamin Mee (played by Matt Damon) moves his young family to rural California to renovate and re-open a struggling zoo, amongst a backdrop of grief and loss from the recent death of his wife and facing a life as a single father. The soundtrack by Jónsi has the same lyrical and heart-lifting instrumentals reminiscent of those in Captain Fantastic, given that Jónsi & Alex Somers are long-term musical collaborators, including with music and soundtracks released as a partnership. The film has some rough edges, and differs significantly from the British book, but there is a captivating beauty in the Southern Californian setting and redemptive sense of community and human warmth that Benjamin finds in his Zoo. It delivers heart and humanity, a sense of making hope out of loss and of forging your own future regardless of life's knock-backs.
To summarize, if you are drawn to the fantastic and to breaking convention, then I hope you'll enjoy exploring these enchanting stories, where larger-than-life is simply life, and the core building blocks of connection and love are all that we need. Now go out there and find your unique story. Heck, maybe it'll be made into a movie one day.