Five Other Characters Who Have Taken Up Captain America's Shield
More than one Captain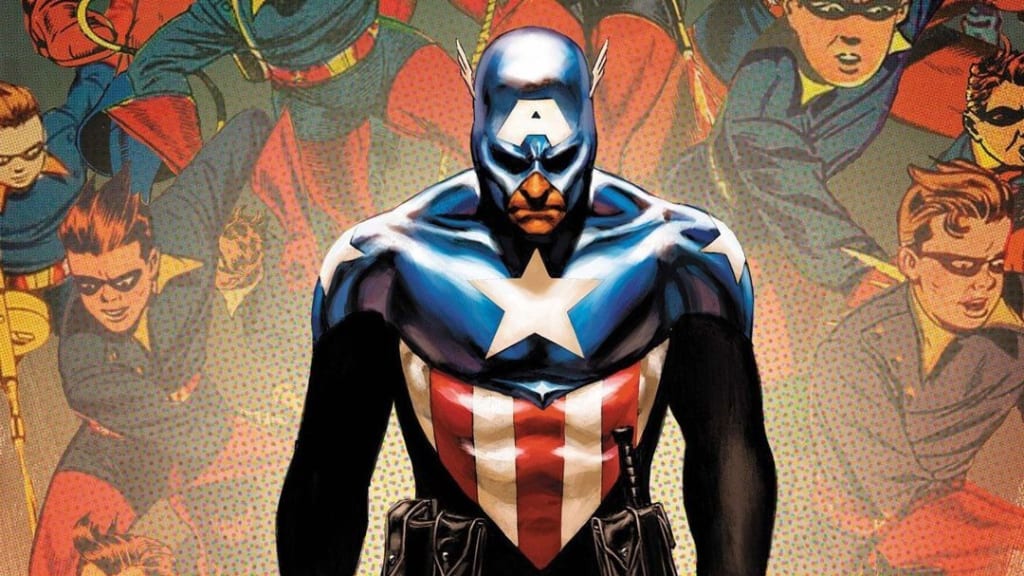 Credit: Marvel.
For many longtime Marvel Comics fans, Steve Rogers will always be the true Captain America. However, in the Marvel Cinematic Universe, Steve Rogers is now an elderly man. One of the questions raised in new series Falcon And The Winter Soldier is who will take up the shield to carry on Steve's legacy as the new Captain America.
In the comics, Steve is far from the only character to carry the mantle of Captain America. Here are five other characters who have carried Captain America's shield.
1. Roscoe Simons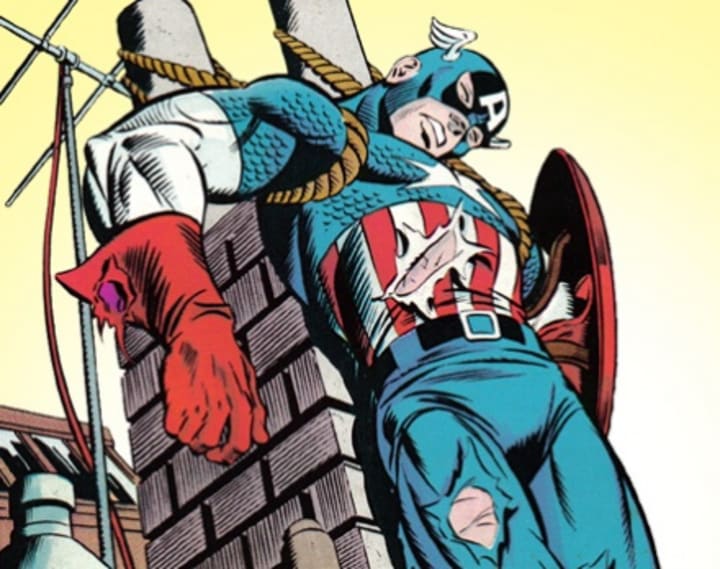 After becoming disillusioned with his country's Government, Steve Rogers gives up the mantle of Captain America, choosing to work under the name Nomad instead. Rogers passed the mantle and the Shield on to Roscoe Simons, a former mechanic. Roscoe trains and conducts missions alongside Steve's former sidekick, Sam Wilson, aka The Falcon. Sam does not agree with Steve's decision to pass the shield on to Roscoe, believing that the new Cap will get himself killed.
Sadly, Sam is proved right. Soon after taking up the mantle, Roscoe is beaten to death and crucified by Rogers' nemesis, Red Skull, who was furious to find someone other than Rogers as acting as Captain America. Despite his short, tragic tenure as Cap, Roscoe Simons still claims an important place in Marvel history as one of just two characters to take up the mantle of Captain America with Steve Rogers' blessing, the other being Sam Wilson.
2. John Walker/ U.S Agent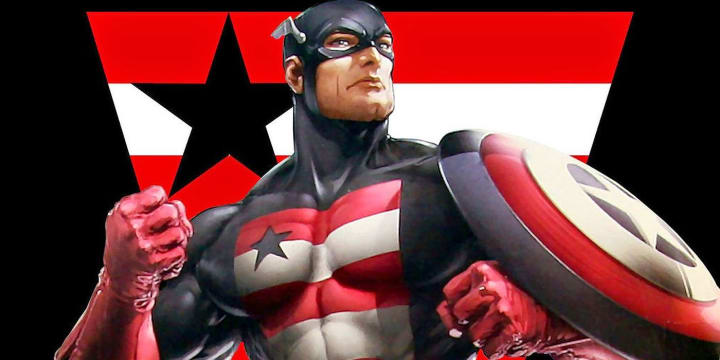 When Steve Rogers once again resigns after becoming frustrated with corrupt politicians, the Government recruits John Walker as the new Captain America. Walker took up the mantle at a time when Marvel were looking to launch darker versions of their most popular titles. For this reason, he was a much more brutal, violent Cap, and unlike Steve Rogers, had no problem maiming or even killing his enemies.
Again, Steve Rogers eventually reclaimed the shield, leaving Walker to return to his previous titles of Super Patriot or, more commonly, U.S Agent. A version of the John Walker storyline will play out in Falcon And The Winter Soldier.
3. Sam Wilson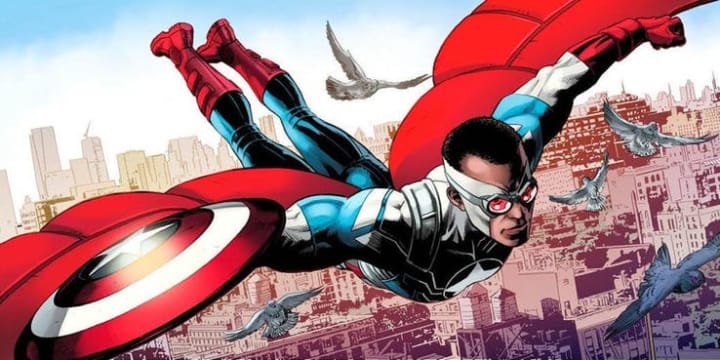 In a storyline similar to the one currently taking place in the MCU, Steve Rogers rapidly ages when his super soldier serum begins to break down, rendering him unable to continue serving as Captain America. He names Sam as his official replacement. During his tenure as Captain America, Sam wins a battle against the Red Skull, surpassing Steve's previous chosen successor, Roscoe Simons. While Steve's youth and strength are eventually restored, he and Sam now often share the mantle of Cap.
In the MCU, as in the comics, Sam is Steve's chosen successor. While he gave up the shield at the beginning of Falcon And The Winter Soldier, there's a big chance we'll see him holding it again at series end.
4. Clint Barton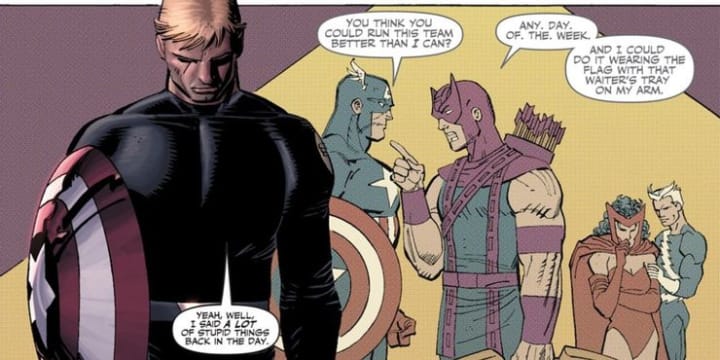 After Steve Rogers was supposedly killed by an assassin following the 'Civil War' comic event, Iron Man seeks out candidates to take up the mantle, believing it will be a comfort to the public to have Captain America live on. One of the top candidates is Clint Barton, aka Hawkeye. Having been believed dead himself after the 'Avengers Disassembled' storyline, but revived during 'House Of M', Clint seeks out Iron Man to discuss how he is handling the aftermath of Steve's death. Due to Clint's experience in the field, and the fact he is one of the few people who can throw the shield accurately, Iron Man offers him the mantle of Captain America.
Clint, at first, agrees. However, a chance encounter with Kate Bishop, his own successor to the mantle of Hawkeye, leads Clint to believe that both he and Iron Man are being disrespectful in trying to replace Steve so soon. He gives up the mantle, and for a time, returns to life in hiding.
5. Bucky Barnes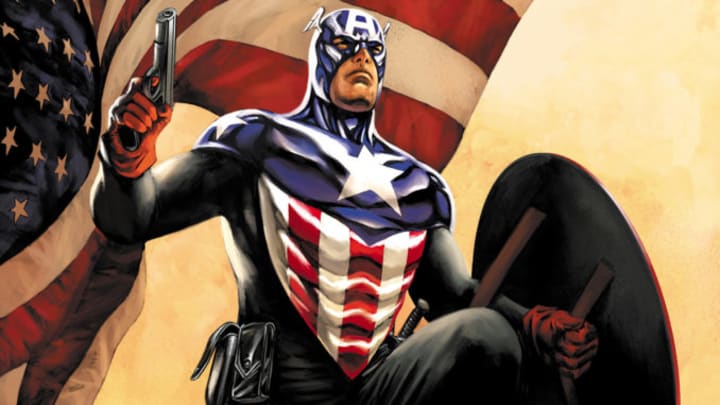 After Clint rejects the mantle, Iron Man offers Bucky Barnes, Steve's former sidekick, the chance to become Captain America. Bucky accepts in order to honour the memory of his fallen friend. However, he insists on complete autonomy over his actions as Cap, meaning Iron Man must keep his support of Bucky secret, as this promise of autonomy is illegal under the terms of the Superhero Registration act Stark championed in 'Civil War'. Unlike Steve, Bucky wields a pistol anda knife alongside his shield. He took part in many successful missions as Cap, but gives up the mantle soon after Steve is discovered alive. While Steve would have been happy for his friend to keep the mantle, some had fears that Bucky's past as the Winter Soldier would damage the Cap legacy.
The MCU movies feature many moments where Bucky picks up the shield, probably as an easter egg regarding him becoming Cap in the comics. However, like in the comics, Bucky's past as the Winter Soldier could prove an obstacle for him gaining widespread acceptance in taking up the Captain America mantle permanently.
We'll have to keep watching Falcon And The Winter Soldier to see who ultimately takes up the shield in the MCU.
superheroes
Passionate About all things Entertainment!
Receive stories by Kristy Anderson in

your feed