'Fantastic Beasts: The Crimes of Grindelwald' Final Trailer Breakdown!
Nagini?!?!
I'm gonna be doing a trailer breakdown for Captain Marvel pretty soon, but the final trailer for Fantastic Beasts: The Crimes of Grindelwald came out, so I HAD to do a breakdown for this trailer.
What I'm gonna do is I'm gonna go through the trailer frame-by-frame, make predictions, and analyze the shots, while also giving some information on the movie.
Here we go!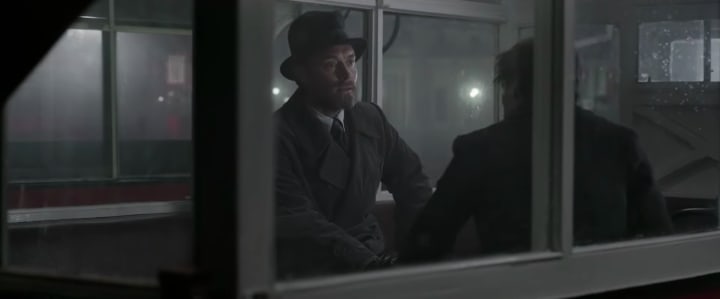 In this opening scene, Dumbledore and Newt are speaking to each other. Dumbledore gives Newt the address to a safe house in Paris just in case "things go terribly wrong."
I believe that in the film, Dumbledore sends Newt on a mission to Paris involving Grindelwald, and that's why he's giving him the address to a safe house.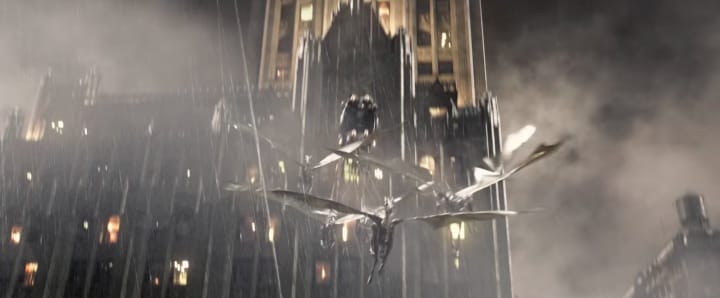 Here, I believe this is Grindelwald's escape from prison. I think this is where he escapes using a stolen Thestral carriage. This looks like a pretty exciting scene.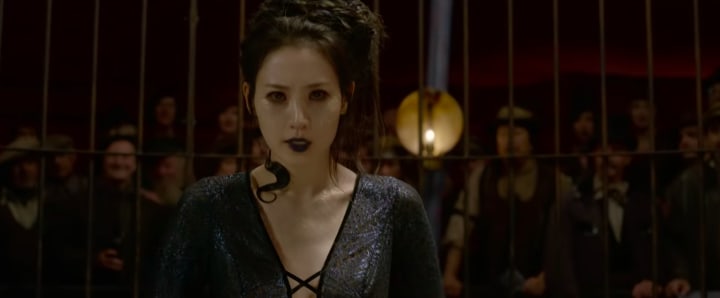 Here is the HUGE twist that most of us didn't see coming. For the past few months, we've known that Claudia Kim is going to have a role in the film, but she was known only as an "unidentified Maledictus." However, in this trailer, it is revealed that her character is actually NAGINI!!!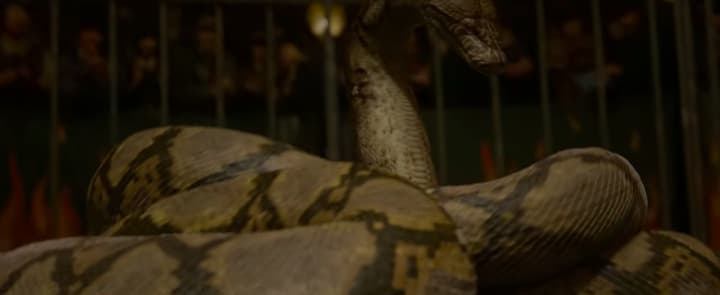 What this means is that Nagini was once a woman who carried a blood curse that would eventually permanently turn her into a beast. And as we know, Nagini ends up becoming a snake who faithfully serves at Voldemort's side.
Some have criticized Rowling for continuously changing the original Potter series, but she says she has been keeping this a secret for a while now.
And others have accused the idea of having Nagini be an Asian woman all this time as racist. Now, I'm an Asian and I don't find this racist, but I'll save that for another article.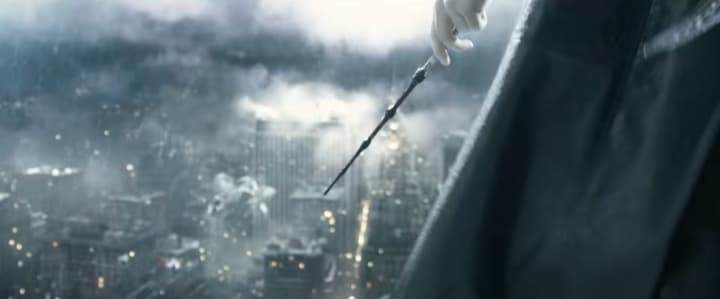 We get a shot of the Elder Wand here. Now, in 1927, which is when this movie takes place, the wand was wielded by Grindelwald, so he is the one holding the wand over the city in this shot.
Oh my God, oh my God, it's the Great Hall. We finally see the Great Hall again. This is amazing. Wow.
Grindelwald also delivers a monologue in the trailer:
"My brothers. My sisters. The clock is ticking faster. My dream? We who live, for truth, for love...The moment has come to take our rightful place in the world where we wizards are free. Join me...or die."
I believe he'll be building an army for a lot of this movie and maybe the next.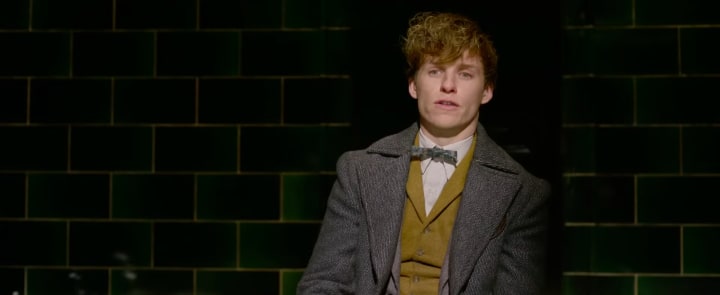 Dumbledore wants Newt to hunt Grindelwald down, and to kill him. Newt asks him why he can't go, and Dumbledore says, "I can't move against Grindelwald. It has to be you."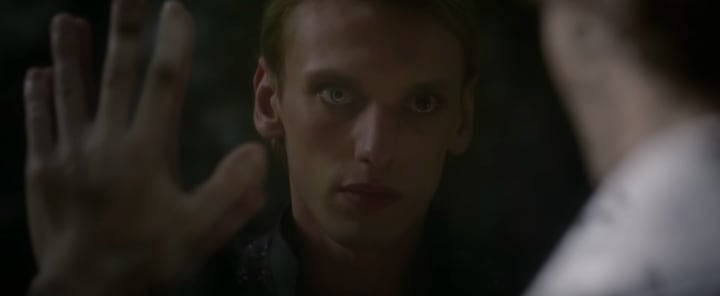 In this scene, we have Dumbledore looking into the Mirror of Erised, and in it, he sees the young Grindelwald. Some of you may have noticed that the young Grindelwald is portrayed by Jamie Campbell Bower in this film.
Bower had previously portrayed young Grindelwald in Harry Potter and the Deathly Hallows – Part 1.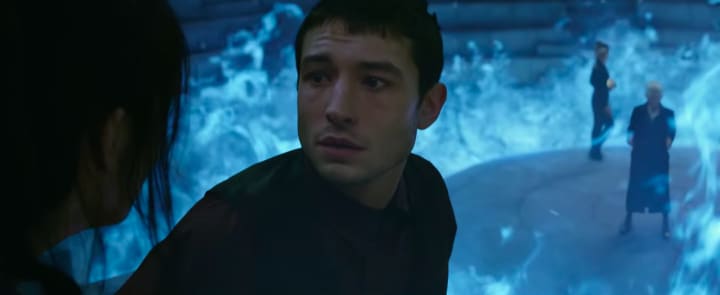 There's a scene where Newt and Theseus face off against Grindelwald. This appears to be part of that scene. Credence appears to want to help fight Grindelwald, but Nagini is holding him back.
Since Nagini and Credence are usually seen together in the trailers and promotional pictures, it appears that Nagini may be very good friends with him and doesn't want him to endanger himself.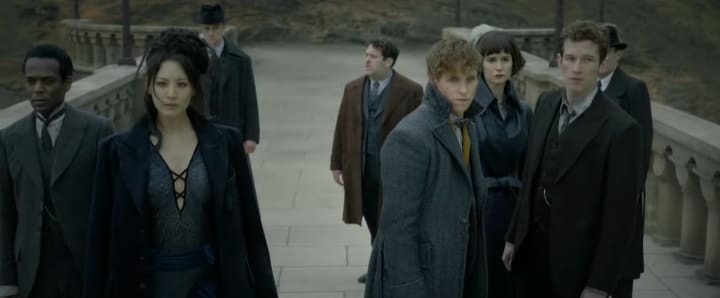 Here, we see Nagini, Kowalski, Newt, Tina, and Theseus Scamander standing together. Nagini appears to be working with the good guys. So, it's pretty likely she won't be an antagonist in this movie.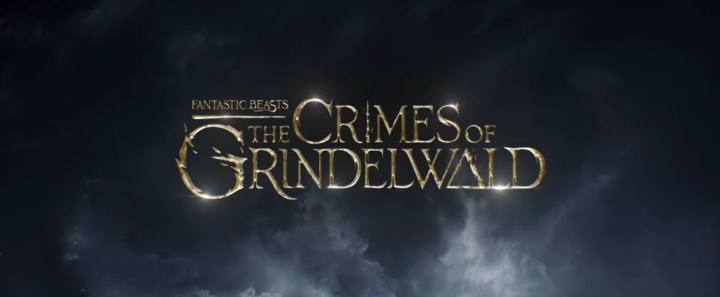 If you look at the logo, you can see a few things. The I in "crimes" looks like the Elder Wand, the A in "Grindelwald" is a triangle, which may be a reference to part of the Deathly Hallows logo, and the G looks like some sort of animal.
Anyways, I cannot wait for this movie to come out. I think it's gonna be better than the original, and I'll try to get a ticket to an advance screening for this.
movie
About the author
Film critic. Lover of Pixar, Harry Potter, Star Wars, Marvel, DC, Back to the Future, and Lord of the Rings.
For business inquiries: [email protected]
Reader insights
Be the first to share your insights about this piece.
Add your insights