Everything you should know about Bubble, Netflix's new anime movie
Loosely based on Hans Christian Andersen's fairy tale The Little Mermaid, this film combines parkour, science fiction and romance in a unique dystopian setting.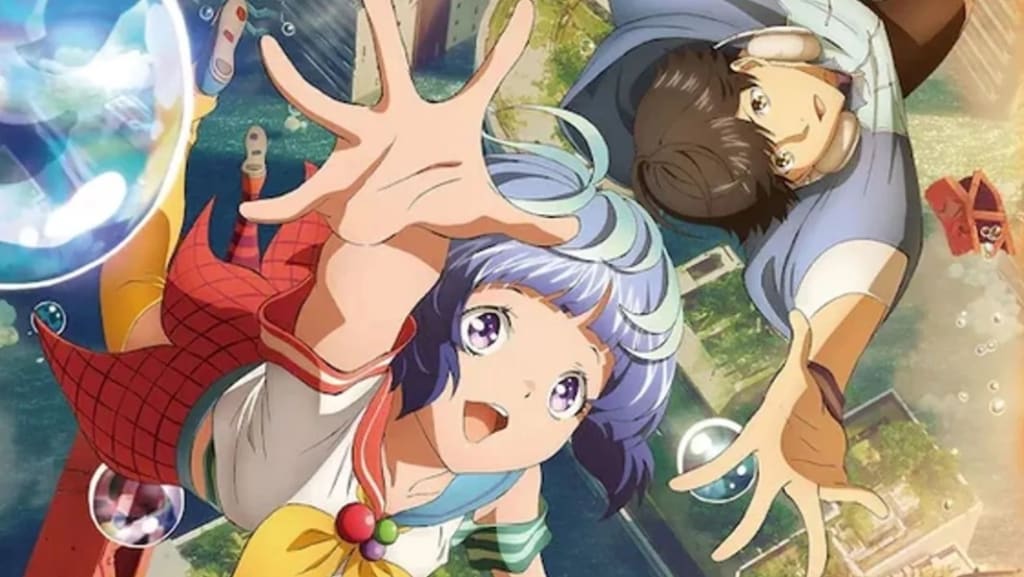 Bubble, Netflix's new anime movie
The anime film was part of the Official Selection of the Berlinale 2022.
With a dream team and after its world premiere at the last Berlinale, the original film Bubble finally arrives in the Netflix catalog. A dazzling and ambitious production in equal doses, which seeks to conquer the general audience in all corners of the globe.
Below, we tell you the essential facts you should know about the film:
What is it about?
Loosely based on Hans Christian Andersen's fairy tale The Little Mermaid, this film combines parkour, science fiction and romance in a unique dystopian setting.
Netflix offers the following synopsis of Bubble:
"In a Tokyo where gravity no longer exerts its force, a boy and girl are attracted to each other....
The story takes place in Tokyo, after bubbles rain down on the Earth, negating gravity. Isolated from the outside world, Tokyo has become a battleground for a group of young people who lost their families and compete in parkour teams jumping from one building to another. Hibiki, famous for his reckless style, gets careless in one move and plunges into a floating sea. But Uta, a girl with mysterious powers, saves his life. And then, a singular sound is produced that only they two can hear. Why did Uta present herself to Hibiki? The encounter leads to a revelation that will change the world."
The 100-minute feature film had its world premiere as part of the Generation section in the Official Selection of the 72nd Berlin International Film Festival.
It was produced by WIT Studio, the company responsible for the first three seasons of Attack on Titan and recent gems such as The Great Pretender, Vivy -Fluorite Eye's Song- or Ranking of Kings.
Singer-songwriter Eve performed the opening titled "Bubble feat. Uta", while the main character Riria was in charge of the ending "Jaa ne, Mata ne".
Bubble was born out of Tetsurō Araki's desire to create a film with Genki Kawamura. The director wanted to collaborate with someone familiar with developing high-profile projects for mainstream audiences. The producer behind the most recent Mamoru Hosoda and Makoto Shinkai films agreed, being a great admirer of Araki's work.
After half a year of discussing ideas, concept art featuring a mechanical mermaid in a dystopian Tokyo became the basis for the film. Araki also declared that his previous exposure to parkour during Attack on Titan inspired him to create something that would revolve entirely around this athletic discipline.
Screenwriter Gen Urobuchi would join the production to outline the sci-fi concepts. Urobuchi had met Araki a decade earlier with his involvement in an uncredited role in Guilty Crown. Kawamura was also eager to work with him as a fan of Puella Magi Madoka Magica.
Mangaka Takeshi Obata initially turned down the offer to do the character designs because of his busy schedule, but after reading the script he contacted Kawamura to tell him he wanted to do it. Meanwhile, Araki consulted professional parkour athlete Zen for the feature's choreography.
Kawamura describes Bubble as "a festival of creators involved with Araki." The idea was to bring together a team of artists they both respected and see what would happen by making a film together.
The story takes us to a post-apocalyptic version of Tokyo that is quite original. In the future, the world is overrun by strange, seemingly harmless bubbles. After an explosion in the Tokyo Tower, all the bubbles in the world are drawn into the city, creating a dome around them and flooding it. The survivors abandon Japan's capital, but groups of young orphans and social outcasts make it their new home, creating a parkour tournament in which the winners get the lion's share of the supplies.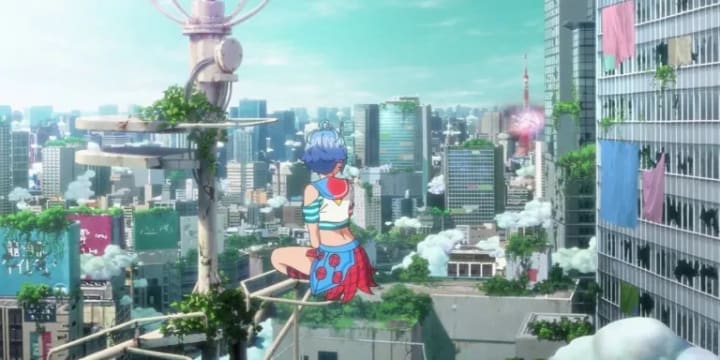 Hibiki, one of the survivors of the explosion and the best parkour practitioner in town, is drawn back to the tower and suffers a life-threatening accident, but is saved by a bubble that mysteriously takes human form. He and the girl, whom he calls Uta (song), become increasingly close. But that relationship may unleash a new tragedy.
Bubble is a visual marvel and one of the most "beautiful" 'anime' movies we can find on Netflix. I say this not so much for the quality of the animation, which is good, but for its set design and effects more psychedelic.
What makes it unique are the bubbles, debris and even cars floating all over the place due to a gravitational anomaly. This environment is perfect for the 'parkour' sequences, in which we see the characters perform thrilling jumps and impossible stunts.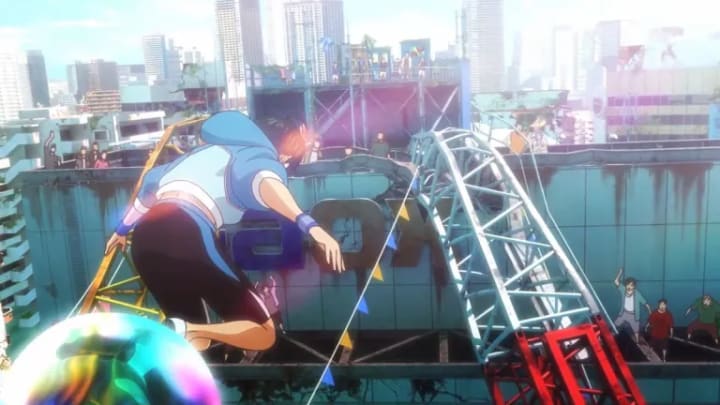 The youth culture of parkour and the atmosphere of a free society emerging from the ruins of another create a powerful context for this film, but it is wasted. There is also potential in a group of "villains" who only participate in the competitions to go viral to the rest of the world and make money, but they are barely relevant. Eventually it all comes back to the theme of Hibiki, Uta and the bubbles, but it's handled with clichés.
This Netflix 'anime' film does not hide its inspired nature by Andersen's The Little Mermaid and this book is a relevant part of Bubble's story. The protagonist herself compares her life to that of the mermaid in the fairy tale. True to her, Uta is the typical 'fish out of water' and 'born yesterday' protagonist.
They have to explain to him everything about how the world works. For his part, Hibiki is the typical loner protagonist who plays tough, but with a lot of pent up emotions inside. For a moment it looks like they're going to do something interesting with him and present him as if he's autistic, but that doesn't go anywhere either.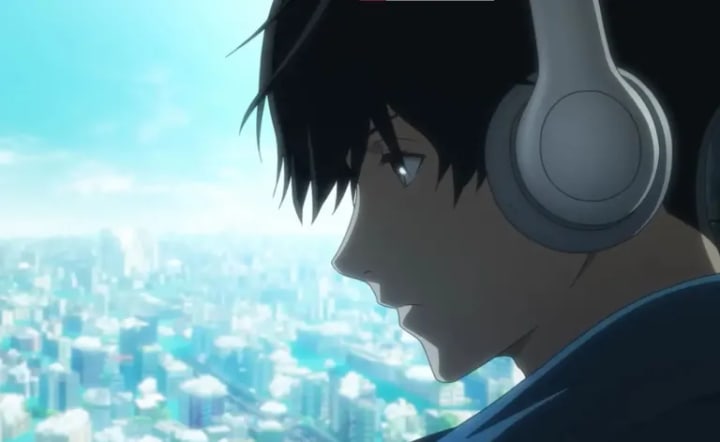 Because of this, the entire second act of the film feels repetitive and predictable. Things pick up in an action-packed third act in which the mystery of the bubbles once again takes center stage. It is never really explained what they are, but they give enough elements for us to draw our own conclusions. What really matters is the way the parkour is mixed with psychedelic imagery. We were led to believe that the film was going to go the route of 2001: A Space Odyssey. It doesn't quite get there, but it looks good.
Speaking of the effects, the 3D animation sequences look great on their own, but they don't blend perfectly with the 2D characters and action. That's a problem that many 'anime' works have had to deal with, and few get off completely scot-free. In this case it looks decent enough that it's not a problem.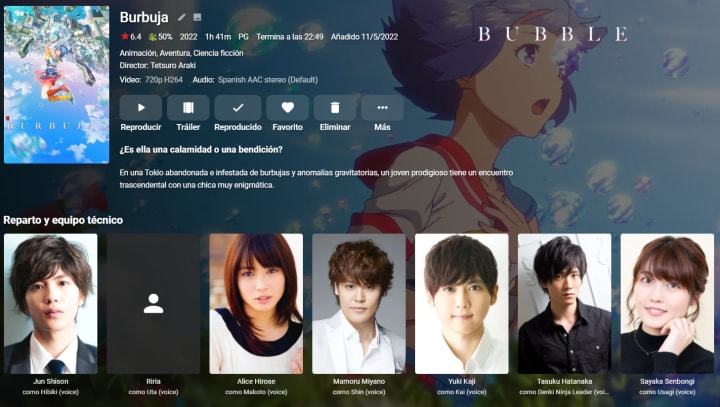 There's not much more to say about Bubble and I don't think this Netflix 'anime' movie will become a classic. It's worth watching to enjoy its beautiful setting and fantastic 'parkour' action scenes, but its characters and romantic relationship is nothing more than a cliché whose ending is predictable from the start.