Eternals: A Look At The Extra Work It Took To Bring New Fan Favourite Makkari To The Big Screen
The effort was worth it.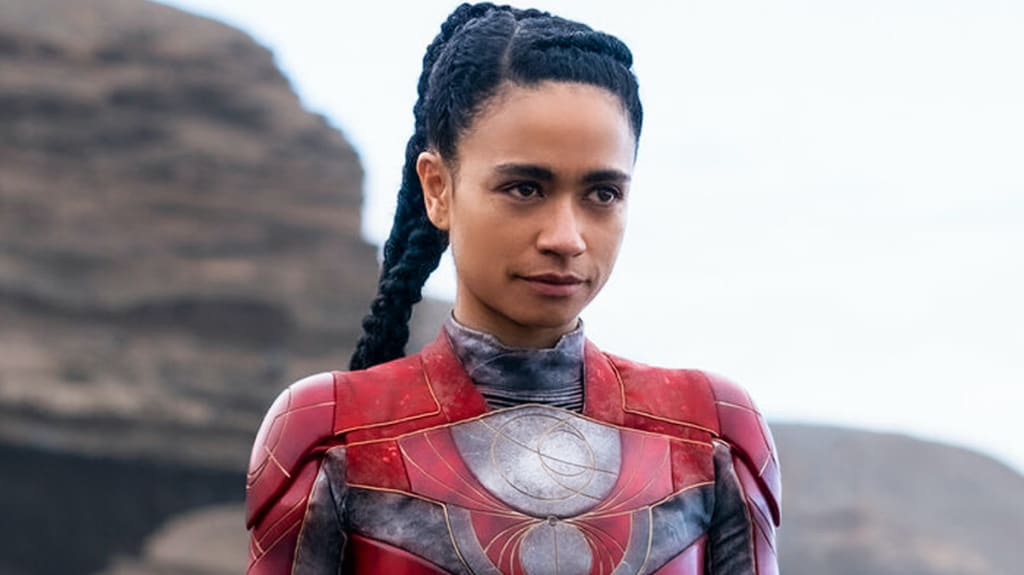 Credit: Disney.
After multiple delays caused by the COVID-19 pandemic, Marvel's latest big film, Eternals, has finally hit theatres. Out of the film's large cast, Makkari, played by The Walking Dead star Lauren Ridloff, has emerged as an early fan favourite. Aside from breaking new ground as the MCU's first Deaf hero (possibly the first of many), Makkari, who possesses the power of super-speed, is being hailed by some fans as the best big-screen speedster, and there has been a rise in the number of people wanting to learn sign language since the film's release.
The love for Makkari has been welcomed by Ridloff, a real-life member of the Deaf community, as well as the rest of the Eternals cast and crew, who had to put in a little extra work to properly represent a deaf character in a big budget film.
Adapting Makkari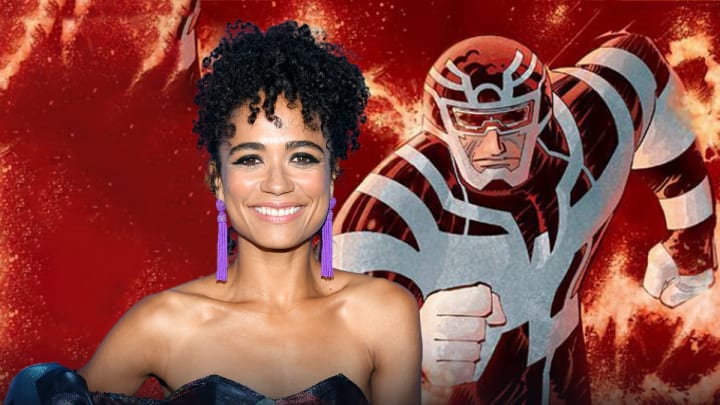 In the comics, Makkari is a white male. He has given up many of the core abilities of other Eternals, such as super strength and flight, in favour of more greatly enhanced speed.
Like many of the characters in the Eternals film, Makkari has been heavily reimagined from their comic book counterpart. She is one of three characters, the others being Ajak and Sprite, to be gender flipped, and also becomes a woman of colour. Once Lauren Ridloff was cast, Makkari was also written as Deaf. Rather than being tossed in for the sake of diversity, Makkari's deafness is played as being an advantage for the character, as it renders her immune to the sonic booms created when she runs at top speed.
As is common when characters are altered for the big screen, female versions of Ajak and Makkari, matching their appearances in the film, are soon set to debut in a new Eternals comic story.
Hiring a sign-language expert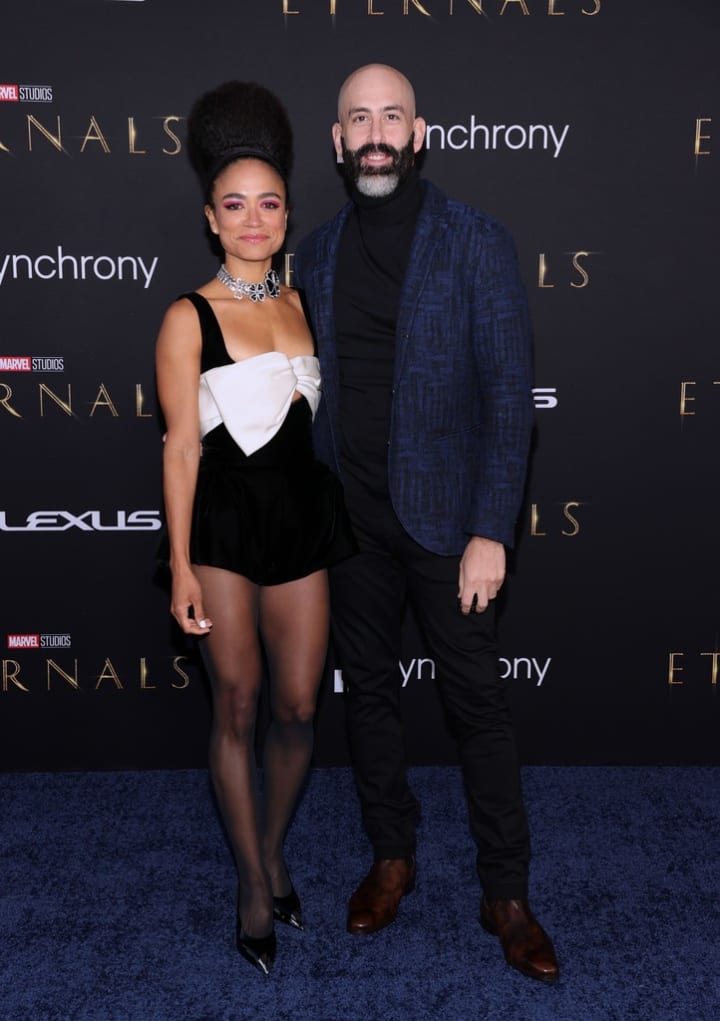 Once the decision was made to have Makkari be Deaf, Director Chloe Zhao and the rest of the Eternals crew began to work on ways to properly portray the character. It was important to everyone working on the film that Makkari be an accurate, positive representation of a person in the Deaf community. They wanted any Deaf children watching the film to see themselves in Makkari the same way Hearing and able-bodied children see themselves in their heroes.
Thankfully, the production had a ready-made ASL expert available in the form of Lauren Ridloff's Husband Douglas, a deaf artist specialising in ASL poetry. Before being hired as an ASL Coach on Eternals, Douglas had acted as a coach on the two A Quiet Place films, and an episode of Saturday Night Live. While working on Eternals, Douglas came up with unique signs for the film, while also working closely with the cast on learning to sign, and practicing until it became second nature. As most of the characters in the film have known Makkari for thousands of years, it was important that their method of communicating with her looked natural.
Alterations to On-Set Cues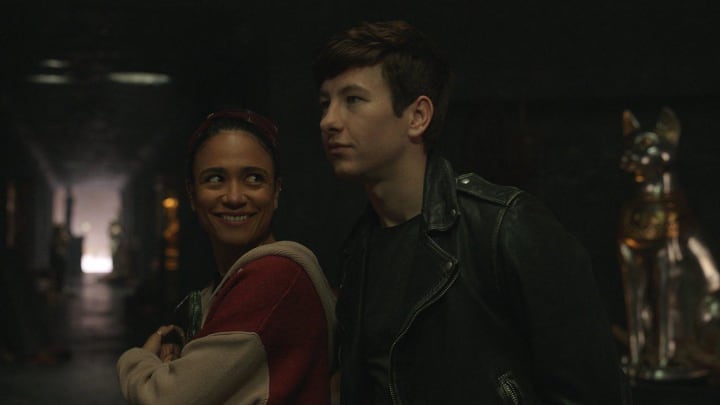 Prior to her breakout role as Connie in The Walking Dead (herself a fan-favourite character), Lauren Ridloff had mostly acted in Theatre, and a few little-known Independent films. Therfore, Eternals is her first role in a film for a major studio. The actress has admitted that, at times, this was stressful. As a representative of the Deaf and Hard-of -Hearing communities, Ridloff felt a responsibility to prove that Deaf actors were easy to work with. While Ridloff was not considered difficult by any means, her deafness resulted in the need for a few changes on set.
One of Ridloff's biggest problems was knowing her cues. Often, Directors use a visual or sound cue to signal the actors when a scene is beginning to film. A few scenes which begun with Makkari facing towards a wall proved difficult for Ridloff, as she could not hear or see her cue. Thankfully, Ridloff found an ally in co-star Angelina Jolie, who plays Thena.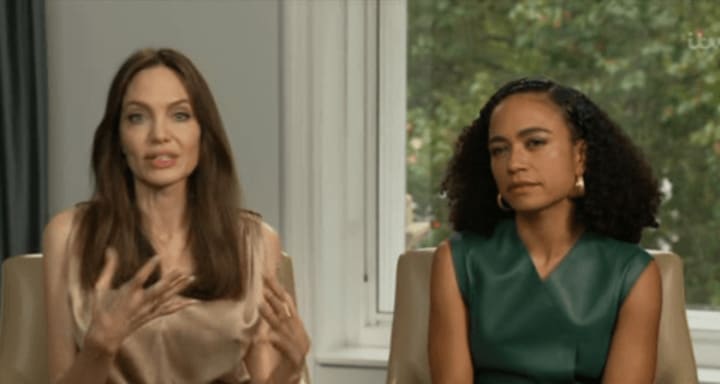 After mentioning her frustrations to Jolie at a holiday party with the rest of the cast, Jolie suggested the use of a laser pen to cue Ridloff. This proved a perfect solution for everyone, as the light of the pen both let Ridloff know when the camera was rolling, and could be cheaply and easily removed in post-production. Ridloff has also praised Jolie for her warmth and leadership on the Eternals set.
Now that the film has finally been released, it seems as though all the effort to building Makkari into a positive, accurate portrayal of a Deaf character has paid off. The great reception Ridloff has received as Makkari will help pave the way for young deaf actress Alaqua Cox, who will enter the MCU as Maya Lopez/Echo in Hawkeye in just a few weeks time.
Here's to more great representation in the future!
Reader insights
Be the first to share your insights about this piece.
Add your insights