Essential Gear for Surviving the Zombie Apocalypse
Having the right gear for the zombie apocalypse is key to your survival.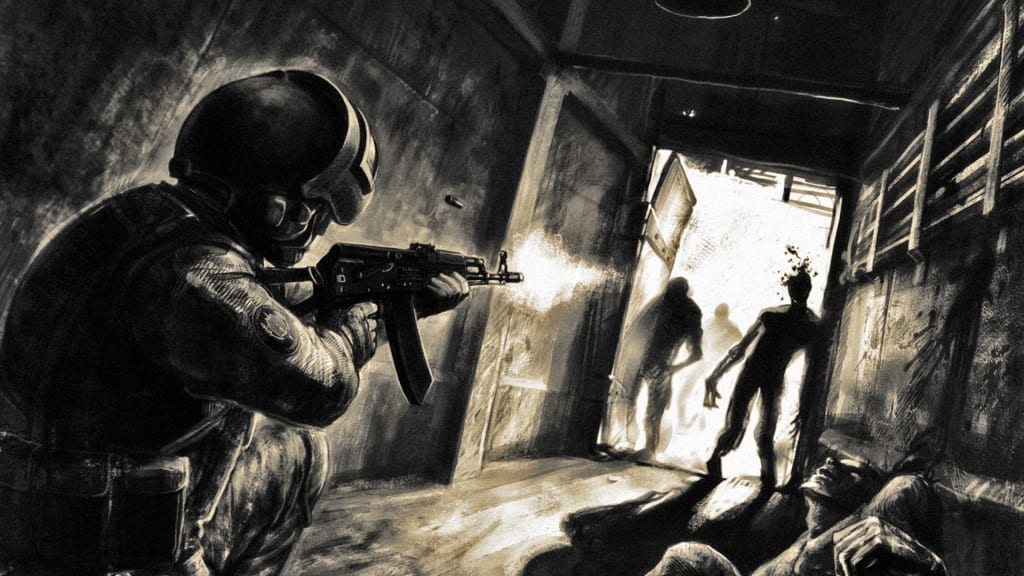 If you're like me, you can never be too prepared for any type of situation, especially if a zombie apocalypse pops up in your town. If the dead begin to walk, the continuation of the human race will become a daily struggle. So make sure you are equipped with the best tools to survive. This list is just a sample of basic necessities you would need for any situation while surviving a zombie apocalypse.
This is your bible now. Since you never lived during a zombie apocalypse, its good to know enough about what to expect and how to resolve conflicts that might arise. The Zombie Survival Guide: Complete Protection from the Living Dead can not only offer insight into what you can expect, but offer a deeper understanding of zombie physiology and behavior, the most effective defense tactics and weaponry, ways to outfit your home for a long siege, and how to survive and adapt in any given territory or terrain.
The key to success in a zombie apocalypse is to have a good knife, or for that matter, a cacophony of good knives. The Gerber Zombie Apocalypse Survival Kit is the set to have. You will have your pick of weapon when fighting off a zombie, from a machete to an infantry knife. Sometimes it's nice to have options.
You can't go three days without water. It's the most essential factor for your longevity. Despite the three-day rule, some people have claimed to have survived eight to ten days without water, but we can promise you it won't be a pretty situation when you are barely able to stand when a zombie tries to attack you. You might as well put a sign around your neck and say bite me. The LIFESAVER Water Bottle will ensure you are never without water, no matter where the water comes from. This water bottle will remove any virus, bacteria or fungi from 750ml of water you can find in just 60 seconds.
This deluxe 124 piece kit provides basic protection for the living, wherever the zombie apocalypse finds you. The kit is compact, waterproof and can attach to your belt or backpack. It provides the basic tools to mend common minor medical mishaps while you're fending off flesh-eating zombies.
If you're a fan of The Walking Dead, of course, you want a crossbow. It's a must. It's better to come across pretty cool and badass when you encounter the Living. Also, a crossbow can offer you the ability to take out a zombie at a far distance. Sometimes you don't want to get yourself dirty. Believe me, you will tire quickly from cleaning all that nasty zombie blood and guts off your clothes all the time. It's such a pain in the ass.
Don't ever set yourself up to be stranded in the dark when there are killer zombies on the loose. You need a reliable source of light to get you through the night. The MECO Hand Cranking LED Flashlight is your best choice because it doesn't require batteries, plus it is solar powered! It's the perfect tool for navigating the dark terrain during your nighttime zombie chase.
This lightweight EVA foam pad body protector was designed for law enforcement, military, etc. to ensure maximum movement and protection which is perfect for any zombie apocalypse. The Damascus Upper Body and Shoulder Protector was made to protect the shoulders, back, chest and groin without limiting combative movement.
You know in any zombie movie or TV show someone always gets bit on the arm. So typical, but actually very probable of happening in real life. The BSX Gear Revco Industries Double Layer Cut Resistant Kevlar Sleeves will ensure you are protected against a zombie bite and aren't one of the stereotypical statistics in the zombie apocalypse.
At one point during the zombie apocalypse, you will be the designated lookout. So why not have the best gear to maximize your surveillance of your nighttime camp? The Yukon Tracker 2x24 Night Vision Binoculars will provide remarkably detailed observation under the darkness of night for friends or foes far beyond what your eyes can see. The binoculars utilize a built-in pulse infrared illuminator to help you see at night. It can also be used in the day, and is weather and drop-resistant.
Multi-tools are a given in any survival situation, particularly in a zombie apocalypse. The Bukm Multipurpose Tool provides you with the most important tools like an ax, hammer, pliers, Phillips head screwdriver, knife, flathead screwdriver, bottle opener, wrench and nail file. They all collapse nicely on top of each other into the wood handle and is easily stored away in your backpack for when you need it most.
Fire is another must have in any survival situation. Fire provides, not only heat to keep warm, but fuel to cook food and provide light during a dark night. In the great outdoors of a zombie apocalypse, getting a fire started quickly can be a matter of life or death. With the Zippo Emergency Fire Starter, starting a fire has never been easier. The reliable flint wheel ignition lights water-resistant waxed tinder sticks that are stored inside the waterproof case.
This powerful torchlight will always provide you with protection and a source of light. The Sunsing Heavy Hitter Aluminum Security LED Flashlight Bat is ultra bright, unbreakable (made of a super strength aerospace aluminum alloy) and has a three light modes, bright, low and blinking for emergencies. It's also shock and water resistant. Its great for when you have to knock out a zombie or a random Living attacker. Walking at night with this heavy duty security flashlight has never been so illuminating or convenient.
During the zombie apocalypse we, at times, have to become our own McGiver to get out of sticky situations. The iRainy Ultimate Paracord Survival Kit Bracelet gives you all the resources you might need to improvise in any survival situation. Some examples of times in which you may need this bracelet are to simply tie items to your backpack to be more handsfree, make a trip wire, rig a pully system, string up a hammock, use as handcuffs, go fishing, sew up a wound from the inside strands, make a tourniquet, tie items around your neck or sideways across your body, make a clothing line, rescue someone by pulling their heavy weight with the strong cord and so on. The possibilities are endless.
It would be impossible to carry all of your gear for surviving the zombie apocalypse without a good backpack. This pack has four expanding compartments that provide a ton of storage to carry everything you'll need.
About the Creator
Writer & Social Media Editor for Jerrickmedia who is an avid reader of sci-fi and a fierce defender of women, minority, and LGBTQ rights.
Reader insights
Be the first to share your insights about this piece.
Add your insights