Escaping the "Cult" of Mars
The internet has seen Jared Leto's so-called cult, but I've actually experienced Camp Mars...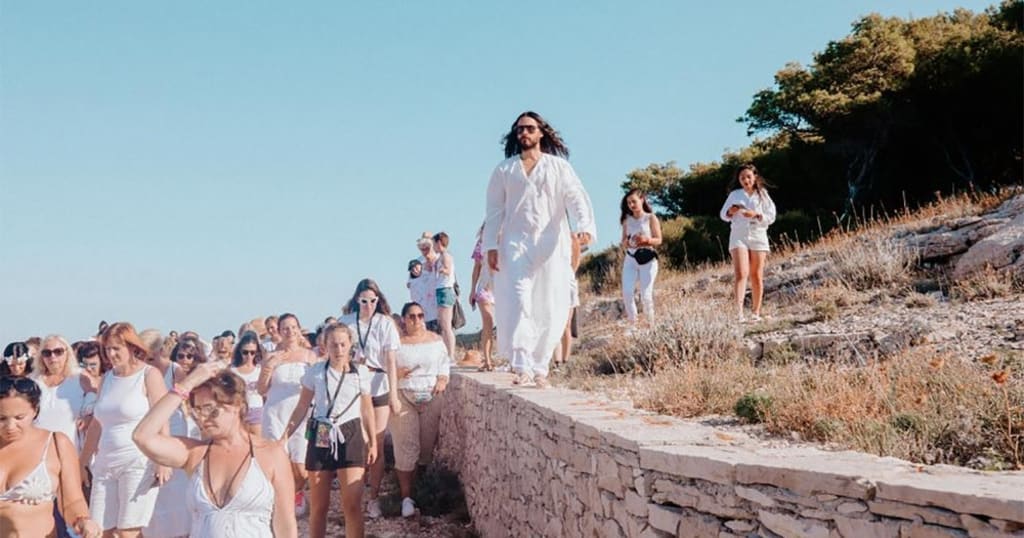 Mars Island - Croatia [Thirty Seconds to Mars]
I'm sure by now you've seen a lot of things floating around social media regarding actor Jared Leto. After all, his long-awaited Marvel film Morbius is finally hitting theaters after two years of pandemic delays. With that, as always, comes a lot of conversation about his method acting behavior, his odd behavior, his band, and his cult.
Ah yes... the cult.
If you aren't aware, Jared has fronted the band Thirty Seconds to Mars with his brother Shannon since 1998. The band hit mainstream success back in the mid-2000s with their album A Beautiful Lie and have been going pretty strong ever since, complete with a worldwide fanbase known as the Echelon. In 2019, they got a lot of public commentary because of their cultish Camp Mars gatherings and Jared's apparent obsession with being the follower's Jesus-like figure. But is it really a cult? How would I even know? Well, I went to Camp Mars.
Let me tell you actually what they started as, what they became, and whether it is actually a cult or not. You might be surprised. Or not, I don't know some people just like reading anything that even remotely drags Jared Leto.
What is Camp Mars?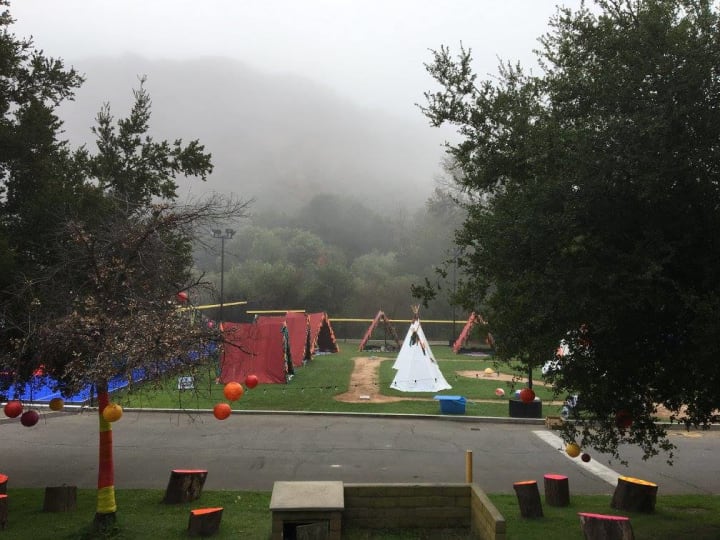 For those who aren't fans of Thirty Seconds to Mars, the concept of Camp Mars sounds a bit strange. Trust me, I know this. But as someone who experienced one Camp Mars, it didn't start out as creepy as it has become.
Camp Mars started as an adults-only summer camp weekend in Malibu, CA back in 2015. It was a weekend dedicated to unplugging, getting in touch with the outdoors, meeting other people with a common interest (aka, the band), and doing events with the band members. Not to mention each night wrapped up with a concert in the campground. Camp Mars evolved over the next three years it was held in Malibu with each year getting more expensive, more crowded, and less in touch with the band itself.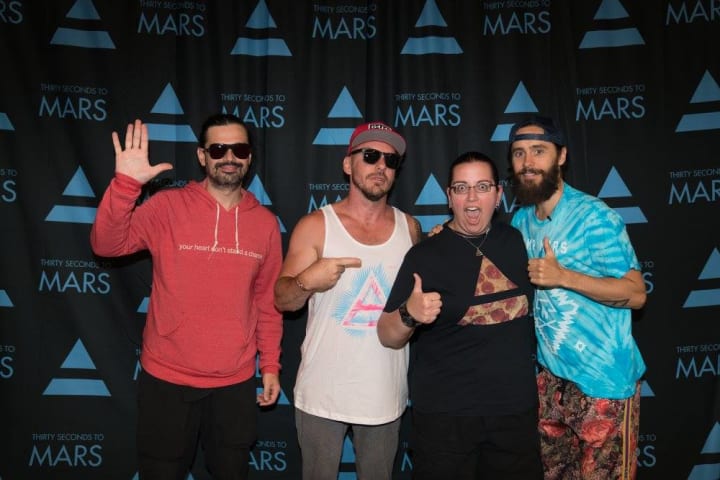 My best friend and I decided to bite the bullet and attend Camp Mars in 2017. Honestly, it was one of the most fun vacations I have ever had. It was an expensive weekend, but I met some pretty cool people, got to attend consecutive "Church of Mars" concerts (complete with each night being a theme night), enjoy the beautiful Malibu hills, and not feel like I had to look at my phone every 5 minutes. The camp had everything you could think of - s'mores, campfires, tents, archery, swimming, hiking, and games. We even got to hear the song "Walk on Water" after Jared's event before it was released to the public a few weeks later.
In 2019, the band shifted gears and claimed to have heard the cries from non-American fans begging for a Camp Mars outside of the United States. That's where the public caught wind of what the event was because Camp Mars - Malibu turned into Mars Island - Croatia, and that is where the photos of him walking on rocks with the flock of people in white clothes following him came from. That is where the images of him sitting looking like Jesus in white linen clothing came from. That is where people spend double to triple the amount of money to fly to Croatia and stay at a beach resort. And no, it isn't their private cult island as a lot of articles have said. So where the Camp Mars I experienced was walking around a campground seeing the band in trucker hats playing archery and cruising around on golf carts saying hello to people, Mars Island came across as a weird, over-planned cult gathering.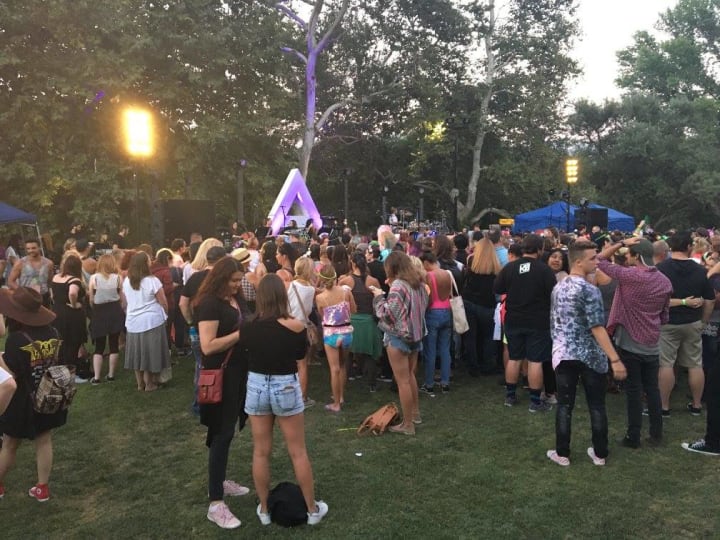 Now... despite all of this, I have to admit that everything that has since come out about the Camp Mars weekends in terms of public perception makes me embarrassed admitting I went to one. My own partner has even teased me about it. If I mention it online, people assume I was part of a cult and take every opportunity to drag Jared Leto and make fun of the entire situation. But even then, I can't lie about it being a lot of fun for what it was.
And get ready because they have every intention of holding another Mars Island event in 2022, making up for the canceled 2020 and 2021 events due to the pandemic.
Is Camp Mars and the Echelon really a cult?
Long story short... no, it's really not a cult. Personally, I think Jared thinks it is and/or wants it to be and no one has ever really told him "no."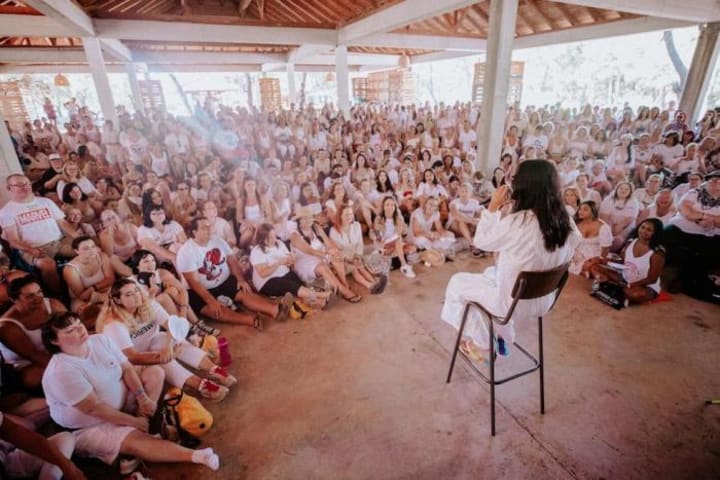 There has been a running joke among the band and the fans that the Echelon was a cult. As I remember, the joke originated during the Into the Wild tour the band did in support of their album, This is War. The joke came to be after people started noticing that no matter how long the band toured or which country they went to, the fans showed up in an almost cult-like following. The band ran with it and it's been a joke ever since, along with the phrase on my 2017 Camp Mars hoodie which says "you wouldn't understand."
I always considered myself a casual Thirty Seconds to Mars fan from all the way back to their first album, but I had never really done a deep dive into the band's fandom, the Echelon. Something about the whole thing just seemed intimidating, like it was this exclusive club that couldn't possibly accept just anyone. When I decided to actually make a VyRT account (their former website that hosted Mars media content), I found that this wasn't really true, but also kind of true at the same time.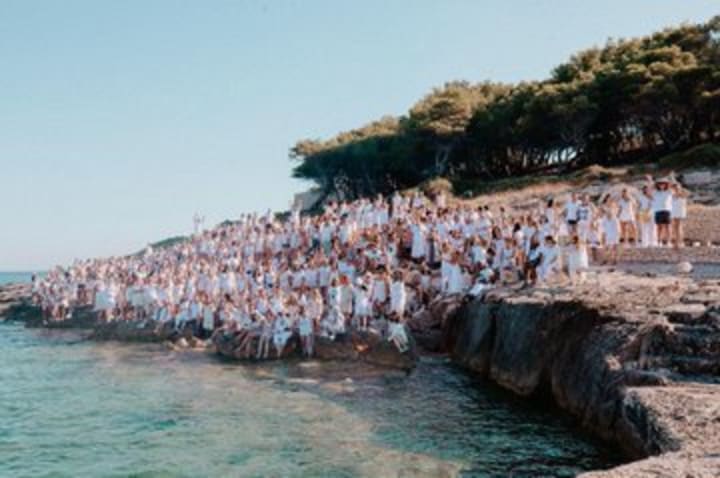 The thing to realize and remember is that Jared Leto is a celebrity. He has millions of dollars and an entire team at his disposal telling him that his ideas are always worth exploring no matter what the price tag is. This includes his personal projects, film projects, and the projects with Thirty Seconds to Mars. I'm not saying the man doesn't work hard, but his attention and the Echelon's acceptance always comes with a receipt because you literally pay for it. Camp Mars was expensive even for the lowest priced package, but the Malibu camps sold out every year (I believe). The band manages to sell plenty of meet and greet packages at $500+ a pop, not including admission price. Their media content available on VyRT wasn't just available, you had to purchase it.
Why do people spend so much money on them? Because it makes you feel seen. It makes you feel good to be a part of these events that feel so exclusive and like you're part of something that not every band does. That is until you realize that if you didn't do it, someone else would. It doesn't matter if it's you or them. Either way, Thirty Seconds to Mars is getting the money and at the end of the day, the fans who spent $1000 more than you did get more attention. I saw it over and over again - people paying extra for a selfie with Jared and then turning around to brag about it on social media, stage parents flaunting their kid in front of the band to try and get the kid famous, etc.
Would I say I escaped a cult?
No, I wouldn't say I escaped a cult. I'd say I just got sick of the band's antics and their fans.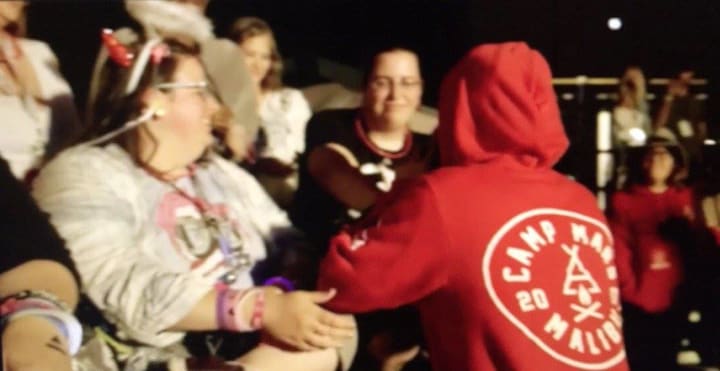 There was this constant feeling like you had to compete with others for attention to get your money's worth. Like "I paid for this, I better do what I can to be seen by them." It's a terrible feeling and that is exactly how Jared has molded the fanbase. Add in the release of an album that wasn't very good, the departure of their longtime guitarist, the underwhelming A Day in the Life of America project that promised fan-submitted footage and included none of it, and just the overall nastiness and entitlement within the Echelon... it was time to go. I don't talk to a lot of the people I met through Camp Mars anymore, and quite a few of the ones I do still have contact with have since also seen the band for their true colors.
When I made the decision to go to Camp Mars, I was about to experience a life changing event and I wanted it as a final blowout before it happened. I will always hold a place for that weekend because it allowed me to let go of a lot of things from the past and push forward into a new beginning. As was sung when Jared grabbed my hand during the first concert, it was "time to be alive." And it was indeed, but I also realized that I could move forward without their overpriced nonsense and the toxicity of the fanbase.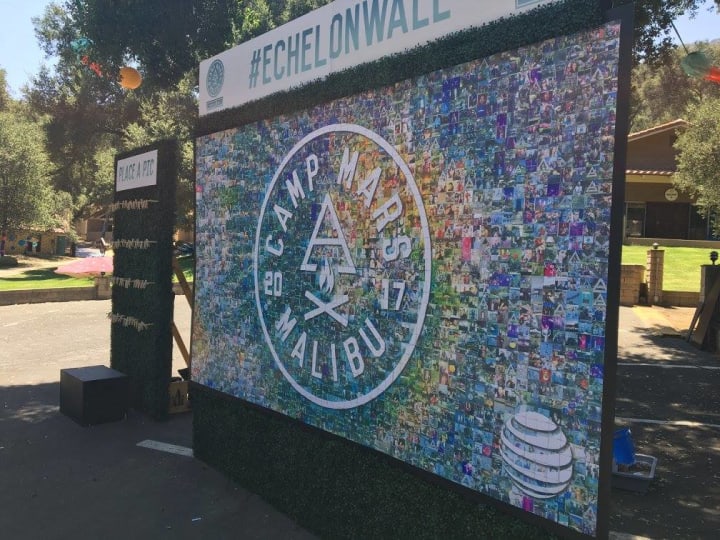 pop culture
About the author
I love movies, music, sci-fi, and art. I'm a certified graphic designer and create my own art. Things that fuel me include equality, respect, and anything weird.