'Dragon Ball Super' Manga Update: Granola Character Art Revealed!
The character artwork of Granola is revealed by none other than Toyotaro.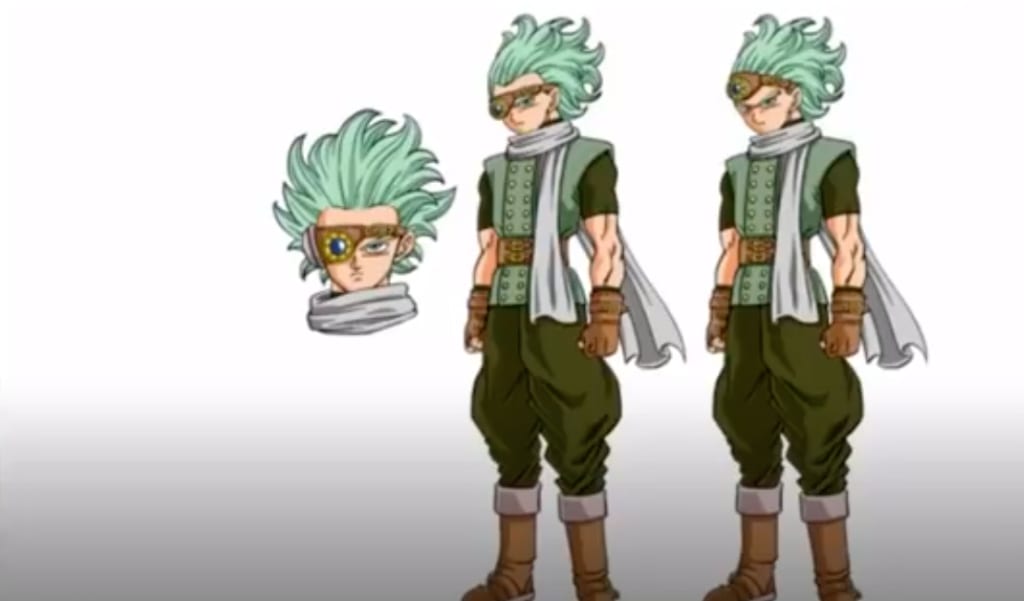 Image Credit: Toyotaro
Greetings, earthlings.
Welcome to 'M.A.R. Entertainment,' a place where all earthlings are welcomed.
You are invited to a new adventure and I will take you to a new villain that will change Dragon Ball Super, forever.
Enter.
The 'Strongest Sniper,' Granola.
Today, I will discuss the character art of Granola
So, on the official Shonen Jump on YouTube channel, they revealed Toyotaro's full color and design for Granola. You guys may be wondering, if this is the same design sheet of Tadayoshi Yamamuro, which looks like it, but its only a blueprint for the merchandise of Shonen Jump. As the weeks come along, V-Jump will know what Granola will look like in color.
Overall, this is the full design look of the character Granola.
Closer look on Granola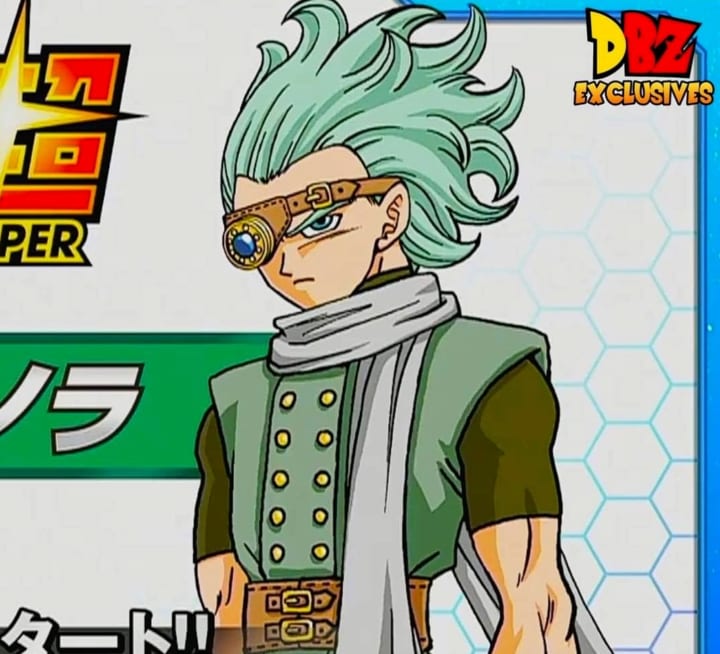 To give you guys the full picture here, the fullness of Granola, with and without the eye patch, looks absolutely impeccable. Some people stated that he resembles somewhat like Vegeta in regards to their similarities.
For one, both Granola and Vegeta has the widow's peak ontop of the forehead. Nevertheless, this is a very creative full design of Granola, which is from Toyotaro.
To remind you guys, this full design is from the official Shonen Jump Youtube channel and its not promoted. As the new dragon ball website is currently being built (dragon-ball-official.com), the creators will be adding international content for audiences everywhere.
Currently, this is a Japanese version, but at some point, there will English, French, and other languages on the website down the road.
Granola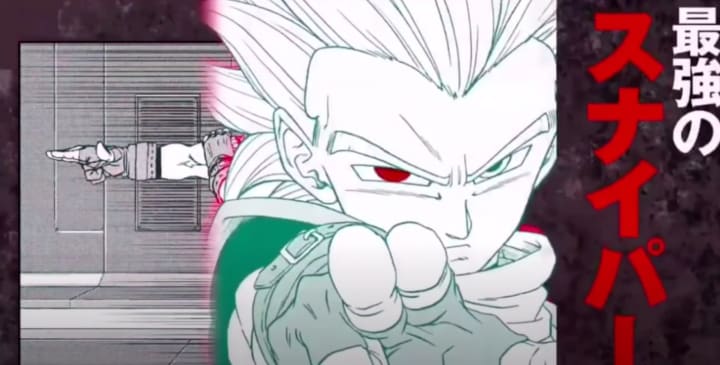 Once the website is up and running, Shonen Jump will be reporting new updates along with their social media for fans to expect. Until you see the updates, do not expect anything to happen for now. There are some dragon ball fans that will say, "Is this website real?"
If the new information is not on the V-Jump media platforms, it is basically not real. If there are any changes with the websites or other media platforms, we will definitely know from the companies.
When the time comes, Shonen Jump will make a huge announcement and update us with the full story, along with the trailer for the Granola Arc. Until then, we have 'Dragon Quest: Dai' and 'Dragon Ball Heroes' episodes to watch.
So far, I watched the latest episode of 'Dragon Ball Heroes' where both Vegito Blue and Super Saiyan 4 Vegito battled Super Saiyan 4 Broly.
To see the latest episode, you can watch it below for your enjoyment:
Limit Break Super Saiyan 4 Broly Vs. Vegito Blue & LImit Break Super Saiyan 4 Vegito
After this episode, the Saiyan Cumber will join the fight. Hopefully, it will be a tag team match.
Now that would be super epic!
My Thoughts
Overall, the full design of Granola looks amazing. The coloring and inking on Granola is what strikes me. As a sketch artist, I always look for inking after the coloring is finished. Based on this design, it exceeded all of my expectations.
Kudos to Toyotaro for pulling this off.
I bet some Dragon Ball fans on Twitter are already addng in their own color version of the 'Strongest Sniper' ever. It is great to see fine work by professionals and how characters are moved after the design and manga draft process s completed.
That is all the information I have for you guys today.
I hope you enjoyed reading this post and make sure to share it with your friends if they are Dragon Ball fans.
Related Article - 'Dragon Ball Super' Manga Trailer: Granola The Survivor Arc + New Characters Revealed
If you enjoyed this post, make sure to donate and stay tuned for more upcoming news and updates.
Every donation is much appreciated!
Stay safe and well everyone!

Michael Reynoso
The purpose of M.A.R. Entertainment is for all readers alike to experience entertainment in a fun, new way. There will be movies, sports, and artistry involved for me to do reviews, critique, and put forth my opinions on trending topics.
See all posts by Michael Reynoso →