Dr. Zhivago (1965)
1001 Movies to See Before You Die (Schneider, J.S, Smith, I.H)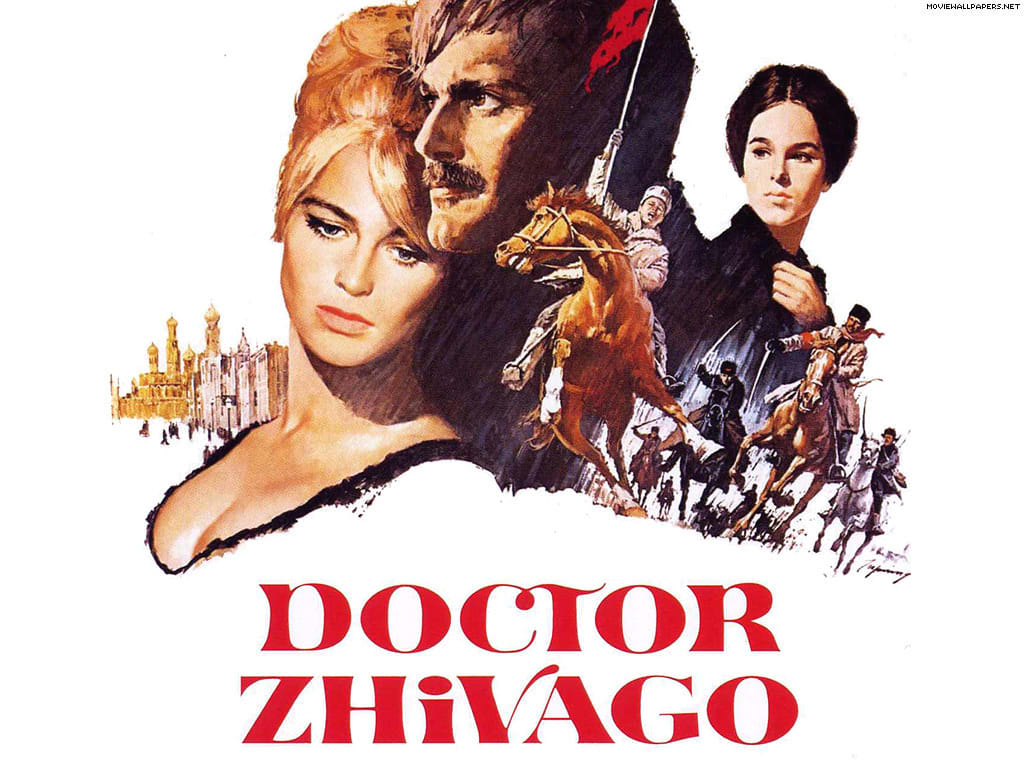 In this article, we will be looking at 2019's book "1001 Movies to See Before You Die" and going through each film in a random order that I have chosen. We will be looking at what constitutes this film to be on the list and whether I think this film deserves to be here at all. I want to make perfectly clear that I won't be revealing details from this book such as analyses by film reporters who have written about the film in question, so if you want the book itself you'll have to buy it. But I will be covering the book's suggestions on which films should be your top priority. I wouldn't doubt for a second that everyone reading this article has probably watched many of these movies anyway. But we are just here to have a bit of fun. We're going to not just look at whether it should be on this list but we're also going to look at why the film has such a legacy at all. Remember, this is the 2019 version of the book and so, films like "Joker" will not be featured in this book and any film that came out in 2020 (and if we get there, in 2021). So strap in and if you have your own suggestions then don't hesitate to email me using the address in my bio. Let's get on with it then.
Dr. Zhivago (1965) dir. by David Lean
Dr. Zhivago (1965) is, to this day, one of the most visually beautiful films I have ever seen and I have seen it a number of times. The scene that always draws me forward is the funeral scene near the beginning of the film. The funeral scene is so silent and solitary even though there are quite a few people there. It is a brilliant way to portray death and there are so many ways of portraying it that this scene seems perfectly fitting for the funeral of a mother and daughter who looked too young to die but so beautiful when she did. It is, to this day, one of the greatest funeral scenes in all of cinematic history I believe.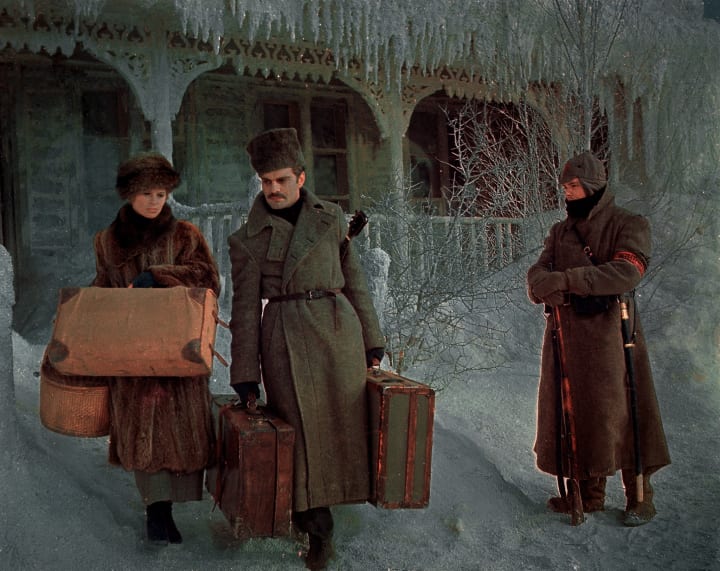 It was released three days before Christmas in 1965 and the film went on to gross one hundred and eleven million dollars in the USA and Canada. Adjusted for inflation, the film ended up selling the equivalent of just over one billion dollars as of 2018.
Initially criticised for its romanticisation of war and revolution and Bosley Crowther, the veteran film critic of the New York Times stated that the film was visually impressive. The Guardian was critical of the film and said initially that:
"In the film the revolution is reduced to a series of rather annoying occurrences; getting firewood, finding a seat on a train, and a lot of nasty proles being tiresome. Whatever one thinks of the Russian Revolution it was certainly more than a series of consumer problems. At least it was to Zhivago himself. The whole point of the book was that even though Zhivago disapproved of the course the revolution took, he had approved of it in principle. Had he not, there would have been no tragedy."
On its 30th anniversary, Roger Ebert weighed in on the movie to state that:
"…the story, especially as it has been simplified by Lean and his screenwriter, Robert Bolt, seems political in the same sense Gone With the Wind is political, as spectacle and backdrop, without ideology."
But then again, is that not the point of the entire film? It is supposed to produce a story of people within this fighting, war and death and how they are impacted by it. It expands the live of ordinary human beings in an extraordinary circumstance and therefore, we see a tiny slice of life during this time instead of just the revolution itself. As we move further and further into the film, though we see snippets of the revolution, we move further and further away from the war as the people involved (especially Yuri and Lara) try to forget their troubles in order to be together. Everything seems impossible and honestly, I think this movie tells the love story during war times in a far different and superior light to "Gone with the Wind" because it is filled with far more vivid human emotions surrounding love and death.