Downhill - A Movie Review
I would recommend 'Downhill' for the acting performances, beautiful scenic views, but it's not a feel-good movie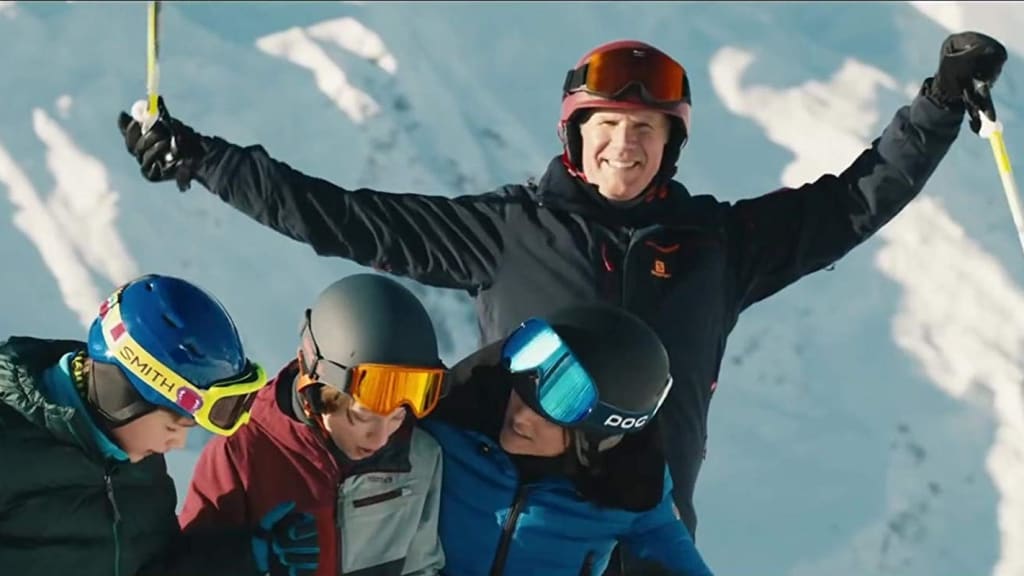 Beware of the avalanches when you go away for a skiing vacation.
Downhill is a 2020 film about a family who goes on a skiing vacation to Europe. Enjoying their time, a sudden avalanche destroys the fun. Having run away from his family for safety, a husband and wife argue over the matter as they try to continue on with their vacation.
I was excited to catch Downhill because it had an interesting plotline, was based around skiing and had the talents of two of my favorite actors having an opportunity to act together. After seeing this movie I was left in disappointment. Downhill goes downhill (no pun intended) distributing a message about refusing to forgive.
Will Ferrell (Pete) and Julie Louis-Dreyfuss (Billie) make a great duo and I believe that they interacted very well off each other. I wish that the film could have explored their relationship prior so we would have had a better understanding of their dynamic, specifically on why this event breaks their marriage apart and can't talk about it.
Since Ferrell and Dreyfuss are both well-known comedy actors, Downhill gave them a chance to explore serious sides. I thought Ferrell was great as a guilted man who is trying to save himself from the mistake that he made. Grappling with his sanity, emotions, and decisions Pete did everything that he could do to make light of the situations persuading different scenarios of the incident in question.
Having witnessed most of Dreyfuss's comedic performances in Seinfeld, she was given a chance to test her talents. In one scene Dreyfuss delivers this dramatic and emotional monologue that I was very impressed with. She was still able to find moments of comedy that she shared with Ferrell.
That being said, I felt that Billie was way too hard on the situation. I turned my nose up at her for the second half of the movie at most of her unforgiving behavior. Of course, I may not be seeing her views on the situations because of differences in the family dynamic, but I feel that she should have had better character development, one in which that studied her past and why she makes these decisions.
Downhill is well-acted. Miranda Otto is sure to make you laugh. Other performances include Zoe Chao, Zack Woods, Julian Grey, Ammon Jacob Ford, and Giulio Berruti to either listen in on this conflict giving advice or making the situation worse with their own opinions.
The cinematography of the beautiful ski mountains kept me watching. As someone who loves to ski I enjoyed watching people ski down the mountains. The views were spectacular. I really wanted to join in on the skiing and exploring this beautiful destination.
Nat Faxon and Jim Rash hit the mark for their direction in the actors, but not the story which became tedious in the second half. It's not a feel-good movie which is what I was hoping for. For a movie that is barely 90 minutes, it felt like it was either missing something or too long. There could have been more time for character development. There could have been a better resolution.
As I have read from other reviews Downhill is a rehash from the Swedish film Force Majeure. I have to see this film now because I get the feeling that writers weren't sure where to take their own plotline for Downhill. Arguably, I enjoyed the first half until it all went downhill.
I would recommend Downhill for the acting performances, beautiful scenic views, but it's not a feel-good movie if you're looking to have a movie night with your significant other.