Double Date with The Muppets
Rewriting an old fic I wrote as a teenager to suit the modern times.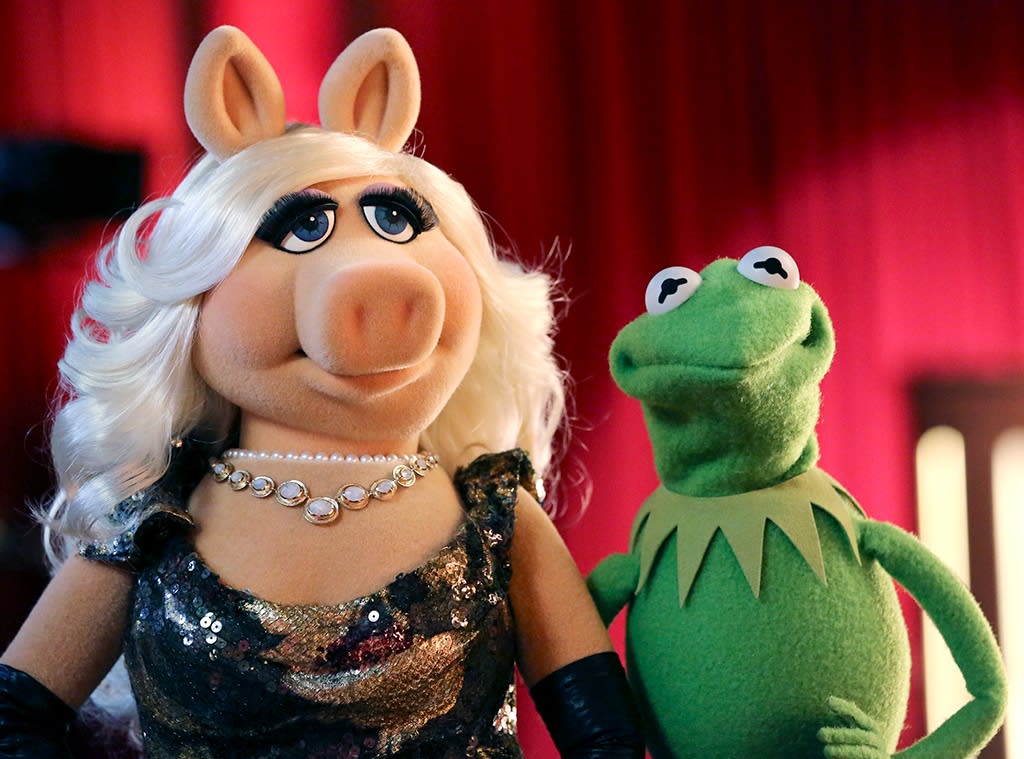 Kermit the Frog detested Tiktok because people do silly things like cooking chicken in cough syrup. The current trend was double dates with strangers. The Jim Henson Company had picked up on this. He hoped by now that he would be swimming in the Bahamas. However, his agent had other plans. He was sworn in to do a skint of videos. If it wasn't for his dearly beloved Miss Piggy, he would have retired from the show business years ago.
His tiny legs shook as he sat besides the couple he and Miss Piggy were meant to be on a double date with. According to the Hoenn Times, they were the golden couple of Hoenn. What striked Kermit the most was that the man named Drew had hair the same colour as his skin. May, the woman holding his arm, wore the same velvet dress and white scarf as Miss Piggy. He knew he was biased, but he thought Miss Piggy wore it better.
Kermit's first impression of Drew was that he wore a suit worth a thousand dollars. May appeared to be a supermodel that lived on lettuce… the very epitome of everything Miss Piggy hated in a person.
Turning around, he could see Miss Piggy staring with a look of disgust. He was certain she was looking for any crease or imperfection in May's dress. Miss Piggy always wanted to be the best, so Kermit knew that the double date was going to be a disaster. At least it would make good TV, he thought to himself.
Usually, Miss Piggy always had something to say. However, this time, her lips were tightly shut as she folded her arms. Picking up the menu, Kermit broke the silence.
"It's a real great honour to meet you both. I've heard many great things about you. Could you please explain what you guys do for a living?"
"We're Pokémon coordinators," May said.
"So what does that mean in plain English?" Miss Piggy asked.
"We do all sorts of things," May explained. "Fashion shows, battles, we collect ribbons and dress up. It's really good fun. You should try it."
"I see…" Kermit gulped as if he learned nothing.
"Wow!" May explained pointing at the menu. "The pork set meal for one looks amazing. I've heard rave reviews about it."
"Excuse me…" Miss Piggy hissed.
"Oh…sorry."
"So you should be!" Miss Piggy yelled.
"You know," Drew said wrapping his arms around May. "I'm not very hungry. I think I'll have lobster and a bottle of champagne."
Kermit felt inclined to save the situation, but was unsure how. How Miss Piggy was able to maintain her temper was a miracle. Perhaps it was for the cameras, but she impressed Kermit everyday. Kermit's lips quivered. "I've also heard they've got an excellent vegan menu."
"Oh I couldn't give up any food," May said. "I've always been a big eater."
"It's a miracle you stay so skinny!" Miss Piggy barked. Kermit crossed his legs and thought, please no punching.
The mood improved after a few glasses of champagne and hot food. Kermit had a reduced appetite as May and Miss Piggy gorged as if they were trying to outdo each other.
"How's your food?" Kermit asked everyone. "Mine is delicious."
"Mine's good too," May said.
"Not as lovely as you are, my precious Kermie," Miss Piggy announced, with an empty glass in the air. The waiter arrived in an instant. "Oh thank you. Yes, fill it to the brim!"
"Would any of you want to try mine?" May asked.
Kermit was convinced he couldn't eat another mouthful until his mouth salivated at the colourful peppers and steamy sauce. He shrugged his shoulders. "Okay!" One bite and he was overwhelmed by the flavours, it was spicy, but in a nice way. It wasn't until he took another bite that his throat burned. Refusing to admit defeat of the spices, he gulped some water. "Oh! The flavours are interesting." Kermit nodded his head in approval. "What was it that you ordered again?"
"Its the Sichuan Special."
Kermit picked up the menu and gasped.
Sichuan Special

A fragrant and exotic stew. The spices are so pungent that it will sensationalise your oral senses. Shredded pork and frog meat with mashed garlic, Sichuan peppers, crushed ginger and star anise.
The climax to O Fortuna boomed in his head. Howls of laughter erupted from some other tables. His eyes widened, but his mouth was wider. He was starting to feel he had been a part of a prank. For all Kermit knew he would have eaten the long lost relatives of Miss Piggy or himself.
"If you excuse me," Kermit whimpered, his arms trembling. Hopping out of his chair, he realised he required an excuse to go. "I think the… kids are home alone."
"Oh don't worry," Miss Piggy leaned towards Kermit and raised her glass again for the waiters. "Animal is taking good care of them."
"Oh…" Lowering his shoulders, Kermit sat back down. "I guess I forgot."
Kermit spent the rest of the night on Miss Piggy's lap. As he saw more dishes of the Sichuan special, he peered down to his legs to check if they were still there.
fan fiction
About the author
Healthcare worker from Oxfordshire. Author of ten books including Drinking Poetry and Game of Mass Destruction. Travelled to over 20 countries.
Reader insights
Outstanding
Excellent work. Looking forward to reading more!
Top insight
Easy to read and follow

Well-structured & engaging content
Add your insights