Doctor Who: The Companion Chronicles: Find and Replace Review
Jo Grant returns to the 1970s in this heartfelt Companion Chronicle from Big Finish Productions.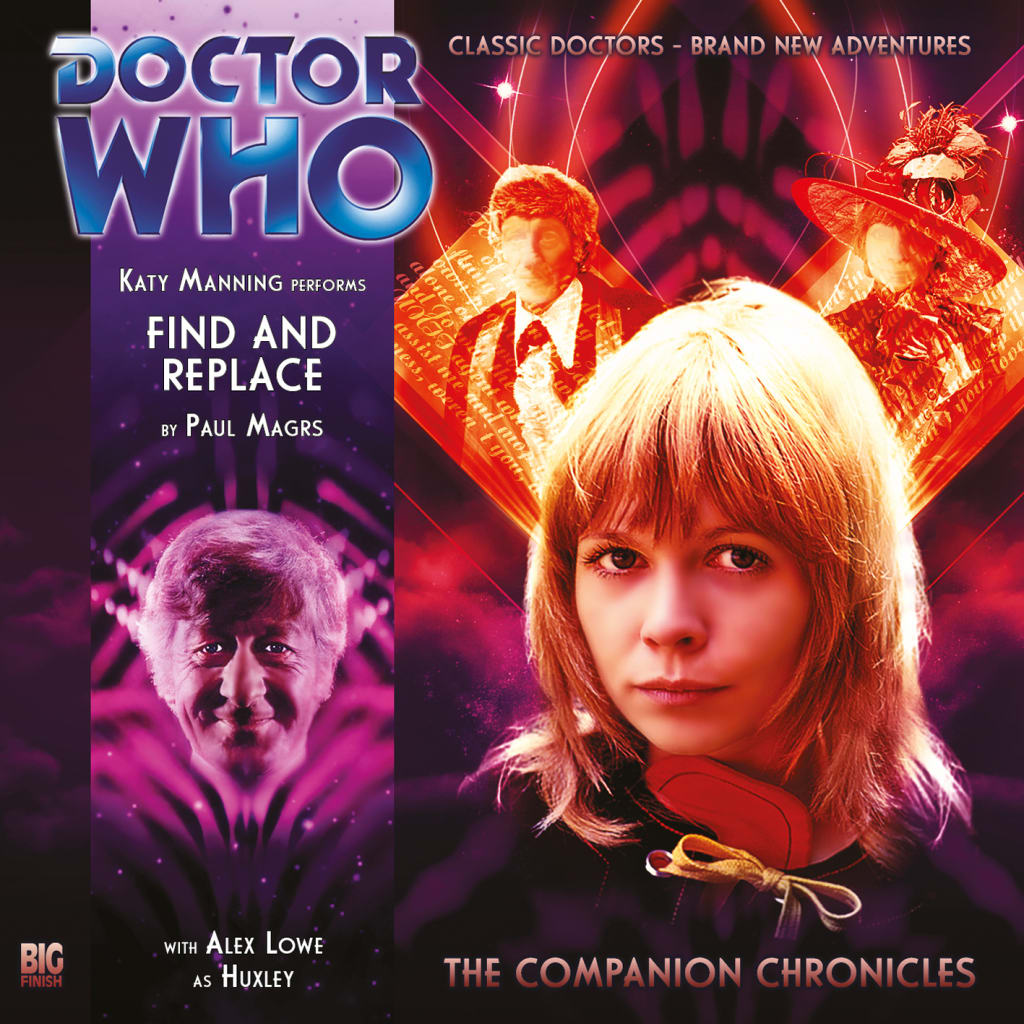 The CD cover for "Find and Replace", designed by Lee Johnson.
Back in 2010, when the idea of recasting anyone from Doctor Who who was no longer with us was still very much frowned upon, Big Finish released "Find and Replace", a Companion Chronicle that saw Jo Jones (nee Grant) travel back in time to the 1970s in order to confront her past, and reunite with her Doctor. In many ways, this is a very different type of Companion Chronicle: normally, they are reflections on past adventures by the companion from an older perspective, or occasionally two-handed dramatic conversations. "Find and Replace", however, is none of those things: rather, it is a chance for an older companion to step back into the life they left behind. And, in this case, with Jo Grant, it is an emotional rollercoaster, one that looks back on a well loved era of the programme with the due deference and respect that should be accorded to it.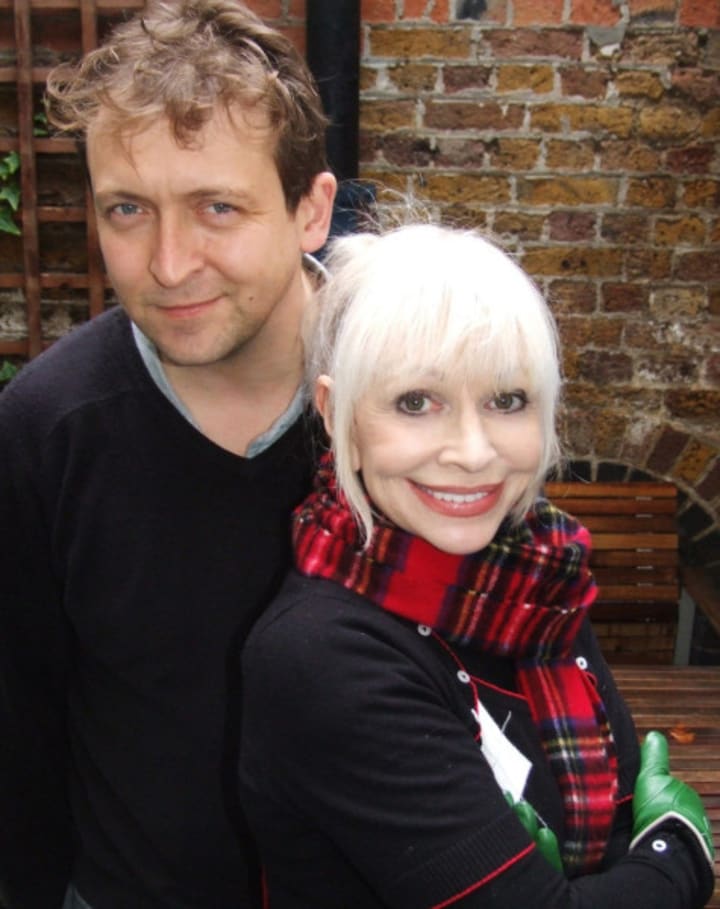 Opening with Jo stuck in a department store lift on Christmas Eve, we see her come face-to-face with Huxley, an noveliser from Verbatim Six, who is attempting to take Jo back in her memories. Back to a time when she was assistant to trans-temporal adventuress Iris Wildthyme... But Jo is certain that she was the Doctor's companion. Can she trust her own memories? Starting out as a light-hearted comedy, the first episode is, in many ways, a deceptive example of what this story is about, because, once we go back to the 1970s, it ends up becoming much more emotional and reflective, even with Iris Wildthyme to break it up with comedy. Despite that, we do have some scenes where Jo is struggling to remember her own past, which bring a slightly twisted angle to these funny scenes, and remind us that the idea that you can't remember your own history is quite a horrific one in many respects. Writer Paul Magrs doesn't allow the story to focus too much on this aspect, and instead focuses on keeping it fairly light. It makes for a gut-punch then, when we end up in the 1970s in the second episode, and Jo finds herself face-to-face with the past that she thought she'd left behind. From the moment she steps out of Iris' trans-dimensional bus, "Find and Replace becomes a story with so much emotional heart, it's practically fit to burst. However, Magrs doesn't ever let this fall into over-sentimentality or anything too mawkish, because he understands how genuinely emotional this is for someone like Jo. To be confronted by the past that you have left behind is a powerful concept, and Magrs utilises this concept to the max. The reunion between the Doctor and Jo will bring a tear to the eye, and the reason behind the events taking place is a horrific moment of discovery for Jo. I shan't disclose what is going on here for fear of spoilers, but it is quite a shocking twist, and one that reframes a couple of companion departures in a new light.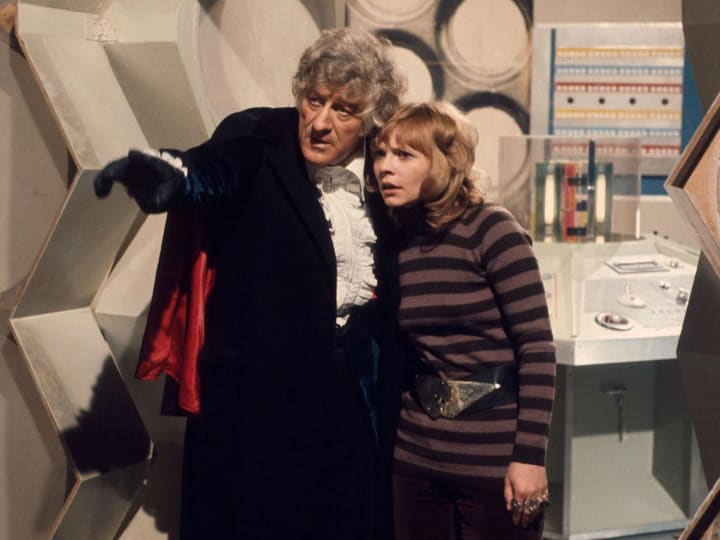 The plot of this Companion Chronicles may be light, but it's in its character work where this piece really shines. Thanks to the versatility and skill of Katy Manning, we get at least four distinct characters, as she brings Jo, Iris and the Doctor to life (with Alex Lowe reprising his role as Huxley from "Ringpullworld"). Quite honestly, it is really impossible to tell, as Katy is so good at making each character so distinct and different, that they sound like they're being played by a different actor. It's nice to hear Iris in something a bit more dramatic than normal, but it is Jo who is the main focus of the story. Manning is simply wonderful: this was recorded before her return in The Sarah Jane Adventures, and, as such, marks her first full return to Jo after her life with the Doctor (a few scenes in the earlier Companion Chronicle "The Doll of Death" aside). There's something perhaps more wistful about Jo in this story than in anything else we have seen the character in since, and Manning plays this to perfection. It fits in with the themes of the story, and instead of feeling jarring or difficult to reason, it feels completely natural and understandable. This story offers her the chance to reconsider whether she made the right decision at the end of "The Green Death", and it doesn't provide an easy answer to this question. While Manning's take on the Third Doctor is no Tim Treloar or Jon Culshaw, it is wonderfully affectionate, and clearly comes from the heart, and it helps makes the scenes between the Doctor and Jo so powerful. Alex Lowe is great once more as the rather odious Huxley, and, this time, is painted as much more the villain than he ever was in "Ringpullworld". Of course, against Katy Manning's virtual one-woman show, it's hard to compete, but Lowe does so admirably, especially when relating the details of an encounter with the Doctor's best enemy... On a production front, director Lisa Bowerman and sound designer/composer Daniel Brett bring the story to life with skill and style, while remembering the emotional heart of the story is where this script excels. They make sure their contributions are never overbearing, but enough to make the story work. It's a strong reminder that a production doesn't need to be showy or overbearing for it to make a real impact.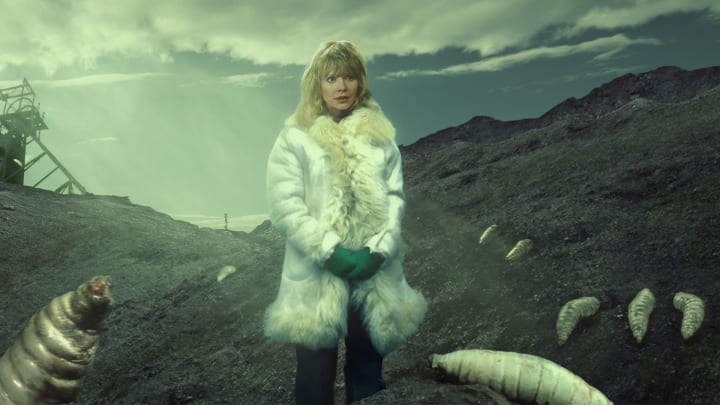 Overall, then, "Find and Replace" remains a heartfelt look back at the Jon Pertwee era of Doctor Who, and, in particular, the impact on the show left by Jo Grant and Katy Manning. Of course, in the years since this story came out, we've seen Tim Treloar step into the jacket and cape of the Third Doctor (and we've even been given a semi-sequel to this story in "The Sacrifice of Jo Grant"), but this story looses little of its power and it's dramatic resonance. It feels like a full stop on a beloved era of the show; something that we as fans are perhaps rather reluctant to do. Coupled with a powerful performance from Katy Manning, and this is something very special indeed. "Find and Replace" is one of the high points in the Companion Chronicles range, and a loving tribute to an era of the show that is loved by so many fans. Highly recommended.
You can purchase "Find and Replace" as a digital download from the Big Finish website (see below). Just type "Replace" into the search bar at the top of the page.
All pictures copyright to Big Finish Productions/the BBC. Thank you very much for reading.
About the Creator
25. Fan of Doctor Who, Blake's 7, The Prisoner and more old-fashioned TV. Reviewer, wannabe writer and general twit.
Reader insights
Be the first to share your insights about this piece.
Add your insights