Doctor Strange In The Multiverse Of Madness Review
Doctor Strange In The Multiverse Of Madness Review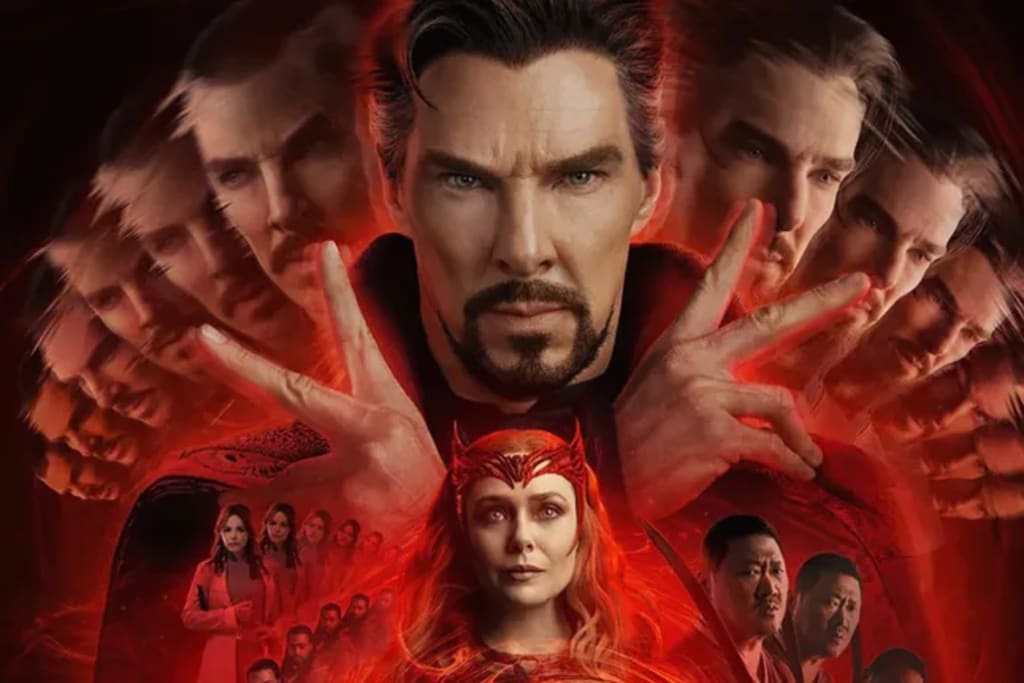 Synopsis
Doctor Strange ( Benedict Cumberbatch ) meets América Chávez ( Xochitl Gómez ), a girl capable of traveling through the different realities that exist in our world. Such power will be desired by a strong adversary that will unleash chaos, so Strange must protect the girl and restore balance to our cosmos.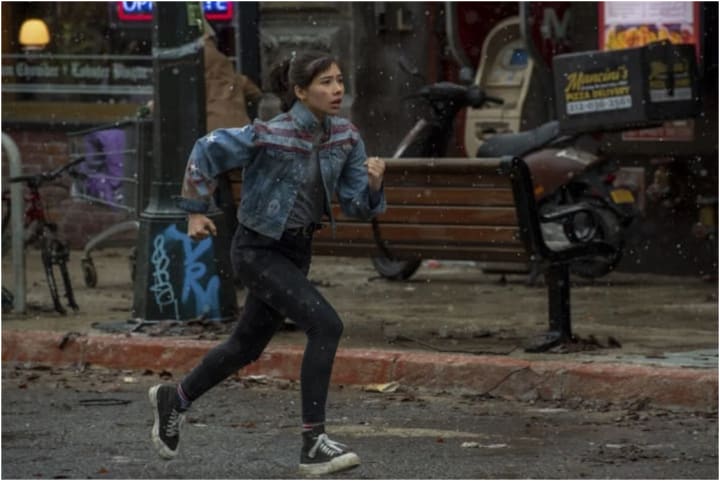 Doctor Strange in the Multiverse of Madness (2022) movie review
To Caesar what is Caesar's. Although X-men ( Brian Singer ) was released earlier, the movie that really brought superheroes to the big screen was Spiderman (2002). And yes, that wonderful feature film was directed by Sam Raimi . So some experience has the director of Infernal Possession in translating comics to the cinema. Fortunately, it seems that Disney has given Raimi a free hand to play with Doctor Strange and had a great time, leaving his artistic imprint on the final product.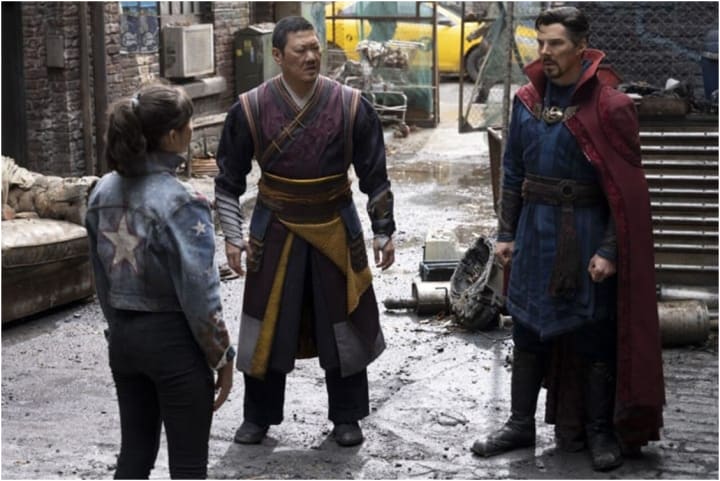 Doctor Strange in his second film
For this second adventure of the famous sorcerer, Michael Waldron and Jade Halley Barlett have had the impossible task of writing a script that addresses the already famous multiverse, without dying trying. They present us with a plot where the universe unfolds without limits, forcing the viewer to pay close attention. But not so much that he's bothered by the inevitable script holes in it. It would be strange not to find them considering that the protagonist travels through space, through reality and even meets himself on numerous occasions.
Sam Raimi's direction
The good news is that Doctor Strange in the Multiverse of Madness movie is in excellent hands. Sam Raimi spares no expense, creating worlds that are imaginative, overwhelming and breathtakingly beautiful. In addition, he gives his sinister touch to the whole and gives us some of the darkest and most disturbing moments in Marvel . If the special effects team does not win the Oscar, we will be facing a very strange case, never better said.
Elizabeth Olsen and Benedict Cumberbatch
Those who are sure not going to win any relevant award for their work are Elizabeth Olsen and Benedict Cumberbatch ; but who cares when they alone are worth paying a movie ticket for. His undoubted charisma permeates his characters, who have delusional story arcs, and both make us blindly believe everything that happens to them. She, the Scarlet Witch , equals the level of prominence of Doctor Strange and develops her entire personality here, honoring the comic and generating one of the most interesting debates that the film raises: if it hurts so much, is it love?
More lackluster is the appearance of Xochitl Gómez as América Chávez, a new heroine who comes to represent the Latin world. Not to mention the rather cowardly way in which the LGTBIQ+ theme is treated, at least meager. Disney continues to get its feet wet, but without jumping into the pool on this matter, it will not bother certain sectors. However, the stamp of Mickey Mouse's house is noticeable in the excess of sugar in certain scenes that end up being sappy. If you bet on paranoia and darkness, do not do it halfway.
References to the Marvel Universe
Many fans of the Marvel company will not see it that way, but in the movie Doctor Strange in the multiverse of madness a certain fatigue begins to be seen in terms of cameos and cinephile references. Even if you're familiar with this type of cinema, it's getting harder not to miss out on some characters and situations that don't fit the plot, but are known to be there for reasons many viewers won't understand.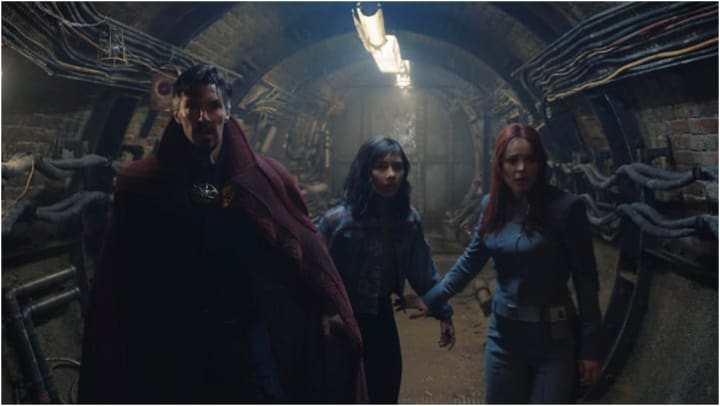 Without revealing anything, everything indicates that mythical characters from the company will arrive sooner rather than later to join the great family that is The Avengers. They're not going to have it easy, because after exploring universes, realities and multiple times with Spiderman: no way home and the movie that concerns us here, what else will they be able to fight against?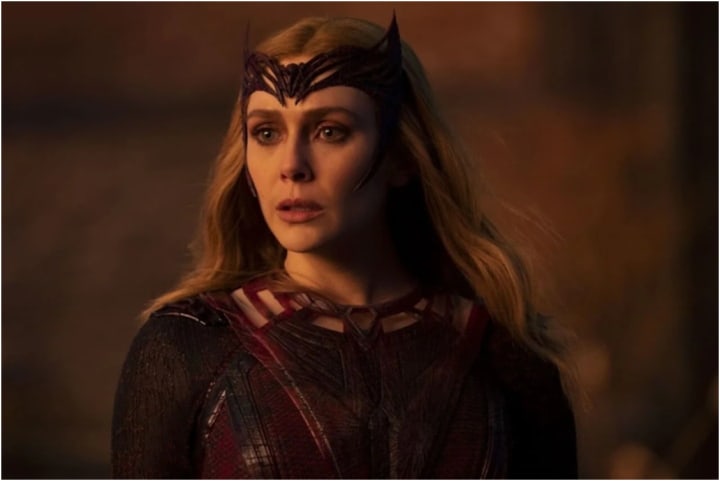 Final opinion of the movie Doctor Strange in the Multiverse of Madness (2022)
Sam Raimi has known (and been able) to give personality to the movie Doctor Strange in the multiverse of madness . In this way, he directs a story where all the rules of logic are broken and he manages to make us feel exactly the same. The convoluted plot of him passes the exam, but resolving certain points in a tricky way and abusing cameos and references.