'Detective Pikachu' - Trailer 2: A Fanboy Reacts
I'm still struggling to comprehend that this is real.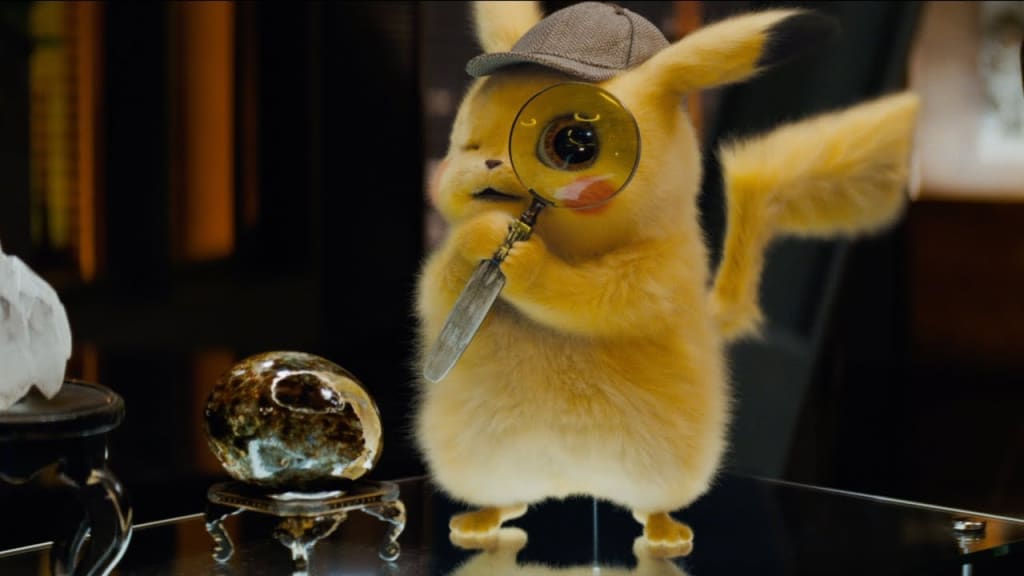 We've all, at some point in our lives, wondered what the world would be like if Pokémon were actually real. In reality, their adorable, cutesy designs don't always scream scales and fur, and yet here they are in the second trailer for Pokémon: Detective Pikachu.
The first live-action Pokémon movie ever flew completely under my radar until the first trailer dropped a few months ago, and seemed to set the internet alight. This one is no different, given us glimpses at brand new Pokémon, some story hints, and a final reveal that, being somewhat accustomed to the lore of the video games from my childhood, I think might have given away the ending of the film.
Everyone Is Here...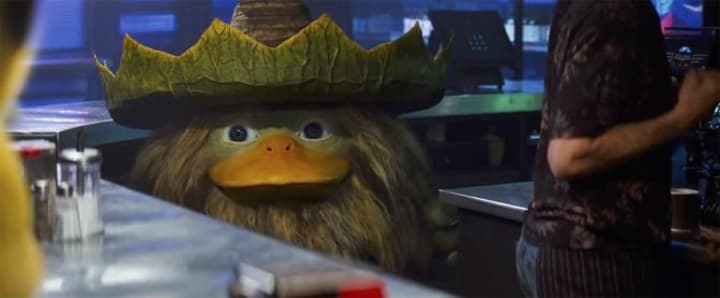 I saw an article online claim that you can see 40+ Pokémon in this trailer and that doesn't surprise me. What does is the level of detail that's gone into every single one of these models. It seemed like the fan base was split down the middle on the design of characters like Pikachu and Jigglypuff from the first trailer. But from the ones seen in this trailer, especially Ludicolo who is suitably wacky in all the right ways despite the CG on him still being a little bit off, I'm ok with most of the designs. I like the reptilian look Bulbasaur has and the enormous eyes add a tremendous level of cute factor. Charizard is suitably scaly reminding me of an up-rezzed Skyrim mod, and Snorlax (who seems destined for Meme fame) acts exactly as you'd expect, and is one case where the fur is ok.
As for the look of the main Pikachu, I think it'll take some getting used to, but I don't see a problem with it yet. However, hearing Deadpool voice a fluffy yellow mouse is still a little hard to comprehend. At this point, you expect to hear profanity and crude jokes whenever Ryan Reynolds open his mouth, so I don't think I'm the only one waiting for the overdubbed version of these trailers.
A Detective Tale for the (Younger) Ages...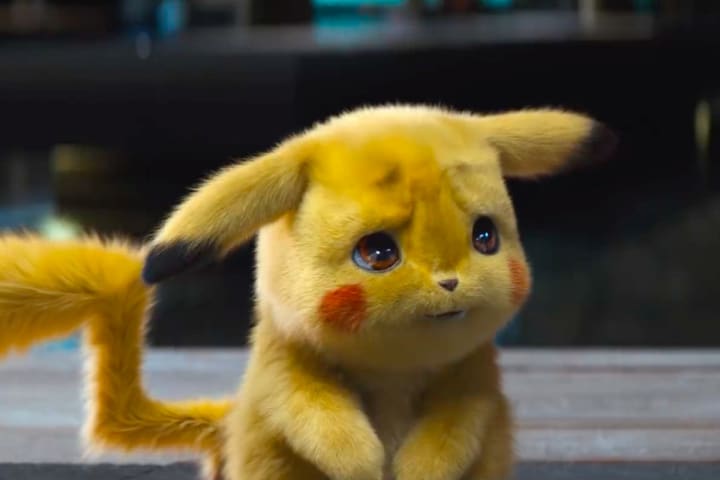 I can't remember if this was revealed in the last trailer but 'PikaPool' starts this trailer suffering from amnesia, with the only clue to what happened to him being found in the Sherlock hat on his head, which leads him to our human lead into this.
I don't want to talk too much about story just yet, as I have a theory on the whole story which I'll get too in a second, but it's nice to see this trailer refocus on Pikachu rather than our human surrogate. It's necessary to have a character like him in at first, but people are really seeing this film for the Pokémon. In the place of a brooding, alcoholic, cynical detective, we have a caffeine riddled, bubbly yet sarcastic Pikachu, which must be a riff on the noir genre. I'm holding out hope for a jazzy voice-over to open this film, maybe even in black and white, just for the Film Noir fan in me to be satisfied.
The music choices are also worth complimenting to this point. An epic, orchestral remix of the opening to the cartoon can be heard at the beginning, which was a moment I had to skip back to hear again. Then giving way to 'The Turtles' for the rest of this trailer. This will definitely be an out-and-our comedy, but I'm yet to see anything story-wise that really pulls me in, unless my theory that I'm saving turns out to be true.
We also see the underbelly of Pokémon fights in an underground ring, and I hope this is the only way battles are dealt with in this film. It would be nice to see a riff on the ethics of the Pokémon, as this seems to be a movie made for fans, it would be a great idea to tip a deer stalker to the long debated moral compass that the Pokémon world lives on, trapping wild animals and forcing them to fight one another. It also seems that our Detective suffers from some performance anxiety when in the ring, which he seems to overcome pretty quickly later in the trailer, but not before Reynolds giving us the 'Pika-Pi' line we were all waiting for.
The Ultimate Life-Form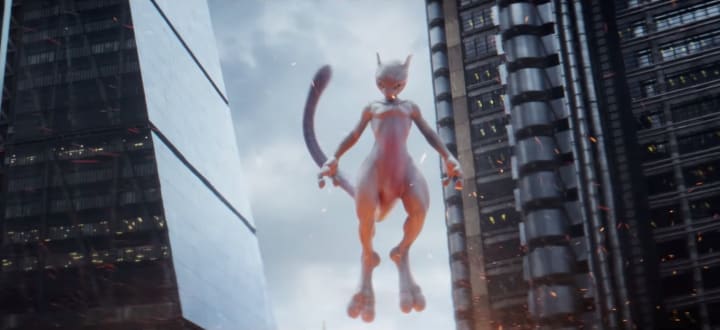 I'm probably not the only person to have this theory by now (the internet moves too quick) but I'm expecting the plot to heavily incorporate Mewtwo as seen in the last act of the film. Here is why:
Mewtwo's History is heavily caught up in genetic experimentation on Pokémon. He was originally a clone of Mew, so I'm guessing he'll have a similar lab-based origin story. Based on the emerging Greninjas from test tubes that then assault our characters later, I expect they'll be protectors or guards, and he'll either be unintentionally released, or break out.
I expect that the missing Harry was investigating a conspiracy surrounding the creation of Mewtwo, and when he was discovered by whoever is running the experiment, they made him disappear. In the fallout of whatever got Harry, PikaPool was bonked on the head and woke up in a strange place, bringing him to Justice Smith, and the two have to rediscover the mystery, and upon Mewtwo's breakout, have to put a stop to him, forcing PikaPool to overcome his performance anxiety, probably to save his friend.
It would Ben interesting to see, essentially, a different take on the first Pokémon animated movie brought to the big screen, complete with the explosive finale and genetic experiment gibberish a plenty.
Final Thoughts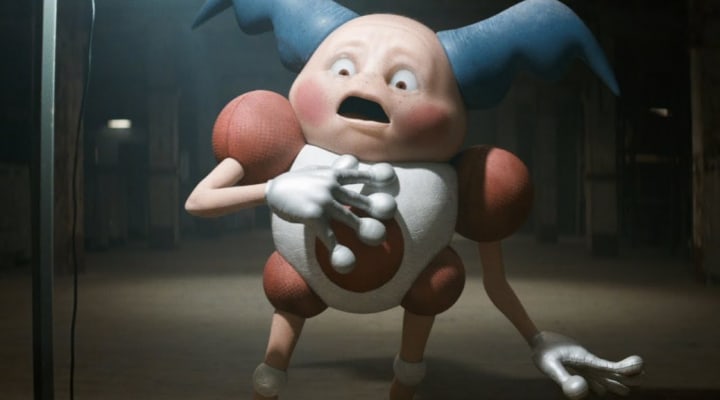 I'm still struggling to comprehend that this bizarre, other-worldly concoction of a movie even exists. When I tell people 'there's a live action Pokémon movie featuring Ryan Reynolds as a talking Pikachu', most people raise their eyebrows, and a few think it's cool. It's so strange to see real people reacting with what are, essentially and literally, monsters.
Luckily, these two trailers seem to convey an irreverence that this movie isn't taking itself seriously at all, I still think it's lacking in the story department a little bit. I'm not expecting deep and complex storytelling from a video game movie (that genre being another reason for apprehension) but I would like an element of mystery introduced that gets me more intrigued in the plot. However, the pull of this movie is live action Pokémon, and that combined with its tone is what's has sold me on this movie, and I will be seeing it when it comes out May 10th.
If you want to see the trailer for yourself, I've provided a link below.
What did everyone think of this trailer? What Pokémon are you hoping to pop up, aside from the ones we've seen?
About the Creator
Film reviews, movie-making articles, and more. Follow a fanboy's journey in exploring pop culture and everything else around it.
Reader insights
Be the first to share your insights about this piece.
Add your insights