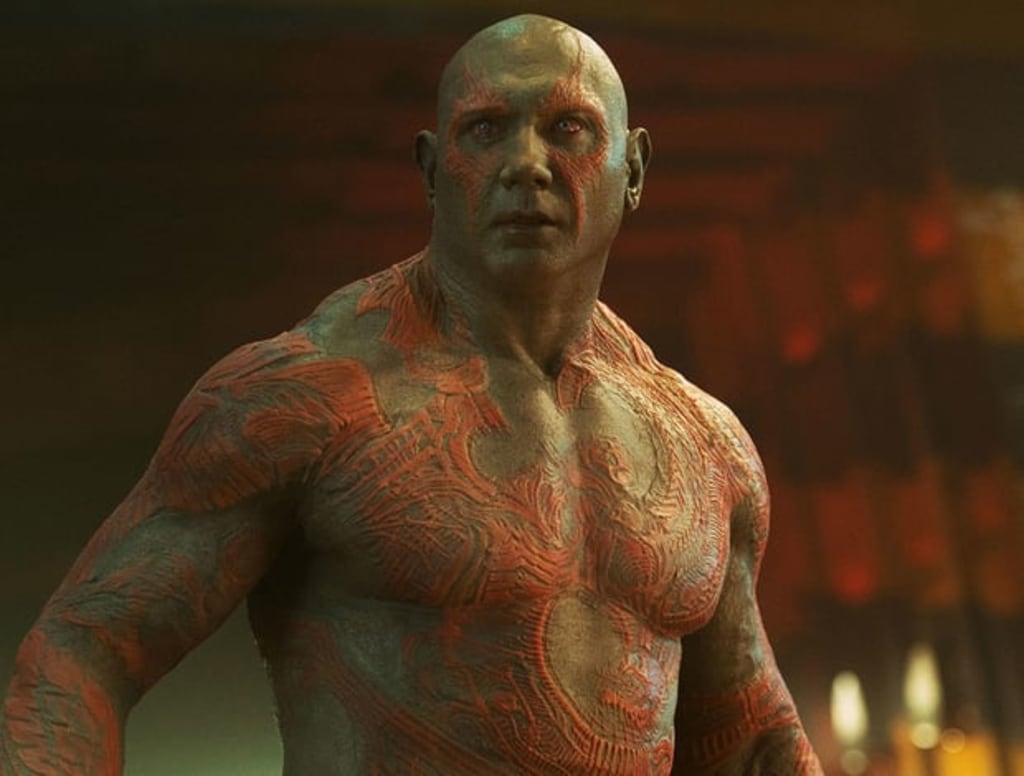 As of late, quite a bit of spotlight has fallen on Guardians Of The Galaxy Vol. 2 as well as the starring cast. Almost every actor in GOTG2 has been interviewed about where their characters will appear next and how they'll interact with the Avengers come Avengers: Infinity War, their next adventure.
When the Guardians arrive for #InfinityWar, they'll apparently get off to a rocky start with the Avengers. Of course, we can safely assume the two teams of superheroes will come to an accord along the way and become united. When that takes place, the interactions between the Guardians and the Avengers are going to be something to behold. That said, we may already know of one particular Guardian who'll share a scene with Iron Man.
In an interview with Chris Jericho on his Talk Is Jericho podcast, Dave Bautista answered a few questions about his character, Drax, in the upcoming Avengers: Infinity War. Some of Jericho's questions went in uncomfortable territory that we'd expect Bautista to politely refuse to answer, but he did anyway.
Dave Bautista Confirms Scenes With RDJ In Avengers: Infinity War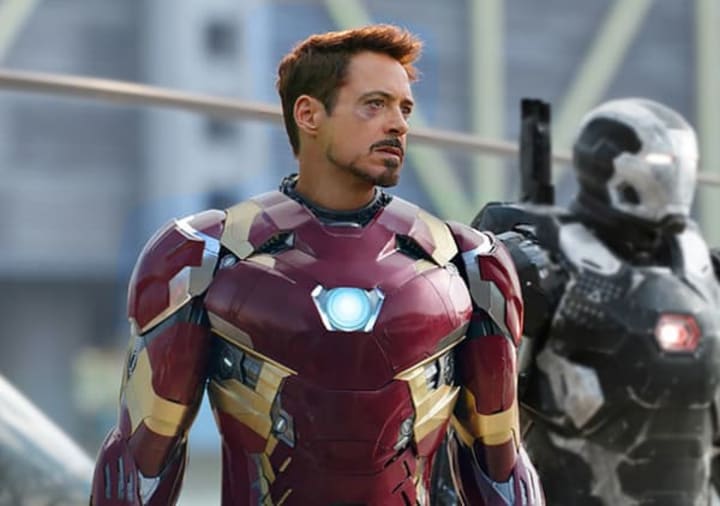 When Jericho asked whether or not Bautista filmed scenes with Robert Downey Jr., the star of #GuardiansOfTheGalaxyVol2 hesitated for a moment, but then answered with a subtle affirmation:
Chris Jericho: "How do you feel like, when you walk into the room or whatever it is, table read or something, and Robert Downey Jr. is there, did you do some scenes with Iron Man?"Dave Bautista: "(hesitant) Um... HAHAHAHA. Yeah, yeah, yeah."
Apparently, Bautista has already filmed scenes with RDJ for Avengers: Infinity War. Bautista talked about his difficulty with table reads because of his dyslexia but goes on to say it was a great experience because RDJ was the only Avengers cast member who took the time to talk to him. Bautista didn't add any further details on the aforementioned scene but his confirmation is enough to conclude that he shares at least one scene with RDJ.
Aside from theorizing, it'll be interesting to see what kind of interactions they'll have. We don't know how Stark and Drax would interact with one another because of their stark differences in personality. Plus, Drax most likely won't pick up on any of the wordplay so commonly used by Tony Stark. Drax may find it difficult to communicate with Stark.
Although, we've seen Peter Quill attempting to talk with Drax using metaphors of all sorts, and Drax eventually picked it up. That said, Drax might be getting a bit more clever as time passes. If that's the case then he may be the Guardian who breaks the ice with the Avengers. After all, it's easy to picture Drax bursting out into laughter at one of Stark's jokes while everyone else remains with a serious face. We could also very well see Stark and Drax in some sort of physical confrontation, which would be a neat match-up between superheroes.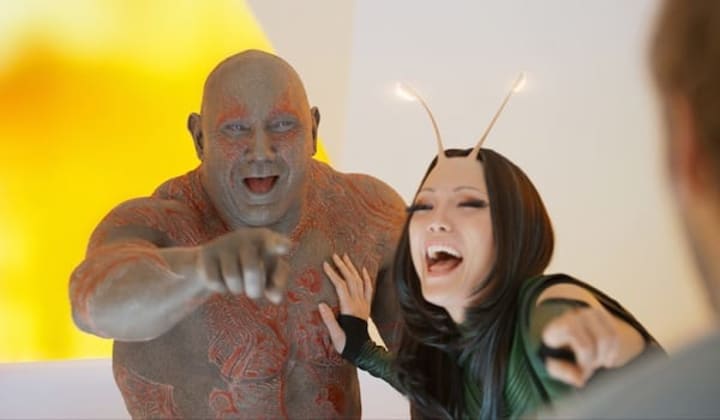 Let's just hope the scene Bautista filmed with Robert Downey Jr. turns out as great as we all expect it to.
Avengers: Infinity War premieres May 4, 2018.
Reader insights
Be the first to share your insights about this piece.
Add your insights