'Cruella' Review — A Delightfully Stylish Ride
No spoilers!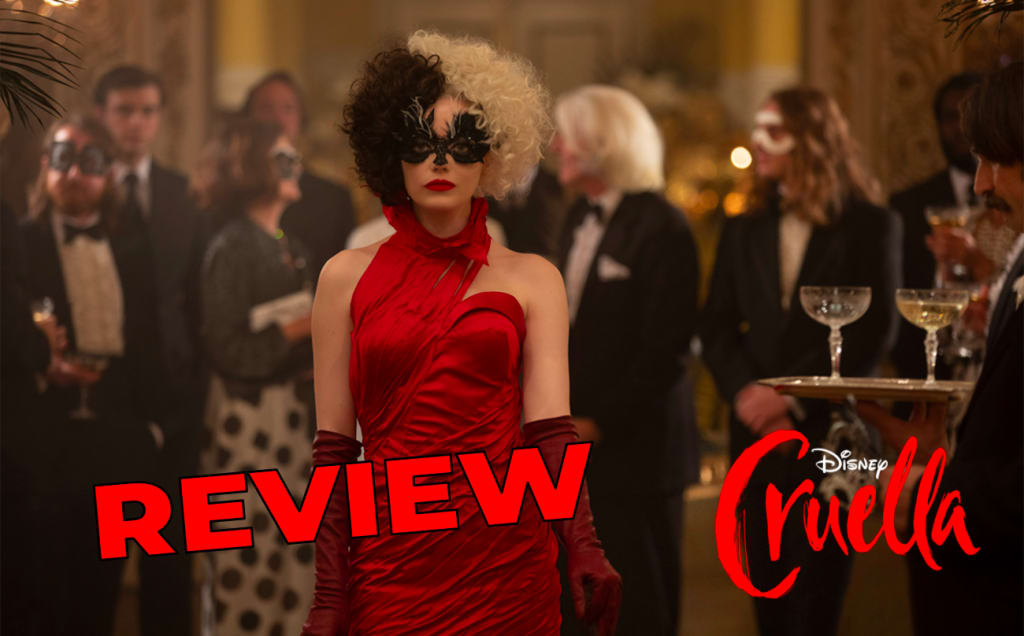 Origin stories are everywhere these days—it was only a matter of time before Disney took this type of story and made a live-action film based on an existing property. It was bound to happen.
Craig Gillespie helms Cruella, a crime comedy that follows the early life of Cruella de Vil, the iconic villain of 101 Dalmatians. While many are enamored with Glenn Close's past performances as the character, Emma Stone steps into the shoes of the black-and-white-haired villainess.
She begins the film as Estella, a young pickpocket aspiring to be a fashion designer. Upon getting a job working for renowned designer Baroness von Hellman (Emma Thompson), Estella is led down dark paths of notoriety as she creates a new image for herself.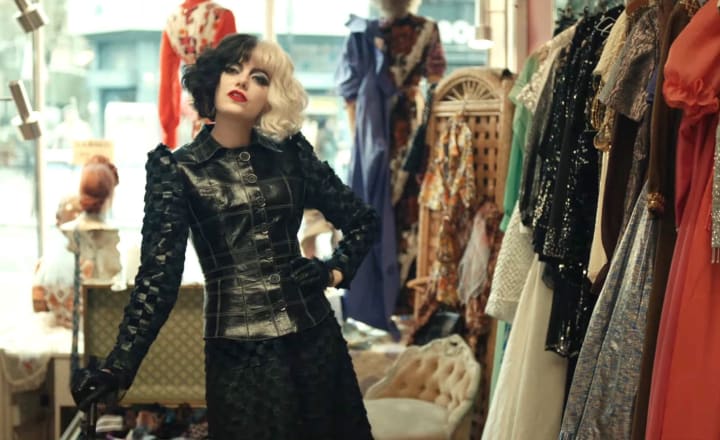 Many have compared the film to Joker and The Devil Wears Prada, as the premise does feel like a concoction of the two with a Disney twist, but this film is more than that. Cruella is a darkly fun origin story with many factors working against it but succeeds in the long run.
Disney's recent live-action adaptations of existing properties have generally failed. We've had The Lion King, which was essentially a shot-for-shot remake of the original, and most recently, Mulan, which made many changes, all of which were the wrong ones.
But Cruella? We've already had two live-action 101 Dalmations films, so the idea to give Cruella de Vil an origin story is exciting and risky. This film only works depending on who you ask, but there are many admirable qualities to it.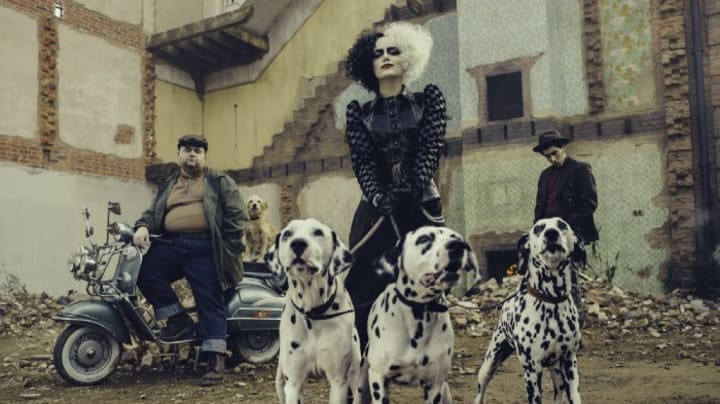 Namely, we have Emma Stone as the headliner. She is phenomenal in this film, playing both the awkward Estella and the charismatic Cruella with so much presence and likability on screen. Emma Thompson's antagonist is also captivating to watch, as she's a character the audience is supposed to hate, but it's hard not to be caught under her spell.
The performances from our two leading ladies are worth the price of admission alone, as they are effortlessly watchable in their roles. Whether it's Stone's flawless English accent or Thompson's scene-stealing power with Meryl Streep vibes, these two will keep you watching.
Perhaps the film's weakest link is the screenplay. Clocking in at 2 hours and 14 minutes, you can see where parts of the film could have been shaved off. A section of the second act feels like it's taking a while, with ideas that feel like a dark twist on Superman and his alter ego, Clark Kent.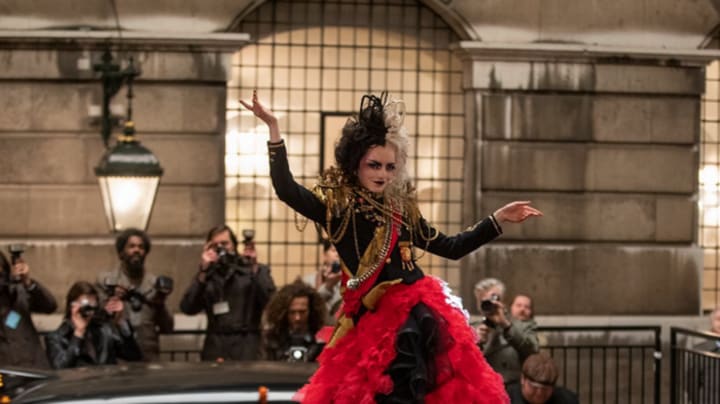 The film also contains a fair amount of narration, which isn't as charming as the writers may have intended and can sometimes feel unnecessary. Furthermore, the idea that the audience is supposed to sympathize with a character who will go on to kidnap dogs and make them into a coat may not sit right with everyone.
But the film is bursting with flavor. Gillespie directs the film with a lot of energy, and it's a delightfully stylish ride. The soundtrack can be overbearing at times, but the songs generally complement the film quite well. Moreover, the costume design is beyond miraculous, likely to face some recognition during next year's award season.
While some may desire more work put into Estella's transformation, the film still boasts a satisfying finale with Stone chewing up the scenery with every frame of the picture. The film's action and colors are vibrant and fun to watch, and it's sure to entertain older audiences.
Grade: ★★★✬☆ [7/10, B-]
Cruella is now in theaters and on Disney+ with Premier Access.
Rating: PG-13 for some violence and thematic elements
review
About the author
Film critic. Lover of Pixar, Harry Potter, Star Wars, Marvel, DC, Back to the Future, and Lord of the Rings.
For business inquiries: [email protected]
Reader insights
Be the first to share your insights about this piece.
Add your insights