Creator Quick-Fire Challenge: Accepted
Considering that there is officially 1 day left in 2015 (at least where I am), the year is basically a wrap, and thanks to my friend Samuel we have a year-end wrap-up for 2015.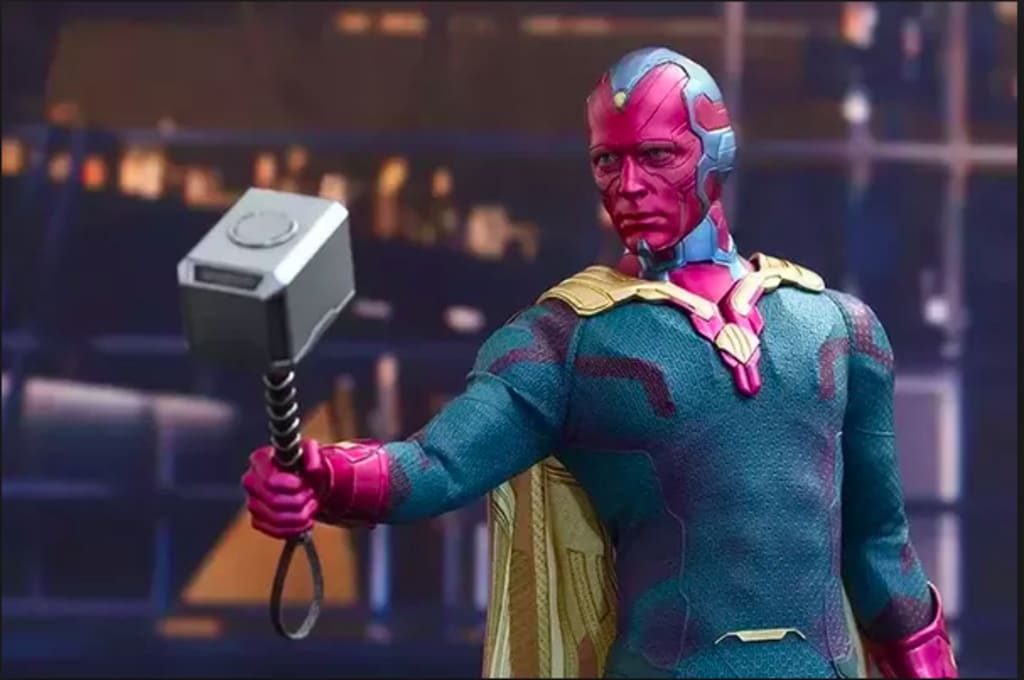 Considering that there is officially 1 day left in 2015 (at least where I am), the year is basically a wrap, and thanks to my friend Samuel we have a year-end wrap-up for 2015. Here are the quick-fire questions:
Best trailer of 2015: Share a trailer released in 2015 that made the most impact on you, got you pumped for a movie and made you count down the days until the movie's release.
Your Favorite Movie Moment of 2015: Whether it's an incredible stunt, a great joke or heartbreaking dialogue - which movie moment was your favorite of the year?
Your Favorite Character of 2015: Choose a character (preferably one that is new to the big screen) that you loved this year, and tell us why!
Entertainment Person of the year: In the world of entertainment, who is your 'Person of the Year' for 2015?
What Was Your Favorite Article (Created By You) in 2015?: This doesn't have to be the post with the highest reads. Instead, choose the one you are most proud of and share your reasons why!
BONUS Question: What are you most excited for in 2016? I'm really looking forward to all of your responses and hope you have fun creating them!
With that out of the way, here's my 2015 Quick-Fire Challenge!
I'm probably one of the rare birds on Moviepilot who didn't go crazy over the Star Wars: The Force Awakens, Batman V Superman: Dawn of Justice, Deadpool, X-Men:Apocalypse or Captain America: Civil War trailers. Now don't get me wrong they were all incredible, but I was already hyped up about those movies to begin with. Whereas the trailer that got me the most pumped for a movie was the official trailer for The Big Short. Before seeing the trailer, I didn't really know much about it other than the fact that it was being made and that it was filled to the brim with phenomenal actors. It's based on an incredible true story, and if you haven't seen it I definitely recommend you stop out at your local theater and catch it on the big screen.
This one is actually really tough to narrow down, because there were so many incredible movie moments in the plethora of films that graced theaters in 2015, but for me the scene that sticks out as one of the best in The Avengers: Age of Ultron is the scene of Vision's birth. It's a fairly lengthy scene, but the part that truly sticks with me is where Vision is coming to terms with his newly discovered sentience and attempting to explain to the rest of the Avengers as to what is truly at stake. He rather quickly comes to grips with what he is and why they are fearful of him, but proves his worthiness as a hero by his actions in the clip above.
This is probably the easiest question for me to answer, because I knew it the moment that I saw the first trailer for Spy, that Jason Statham's character Rick Ford would undoubtedly be epic. And I was not let down, Rick Ford is my favorite character of 2015 for a few reasons, but primarily because Statham is often put in roles specifically designed to focus on his action/fighting skills yet he has incredible comedy chops. Spy allowed him to let loose and create a ridiculous character that talked about ingesting poison in secret underground poison rings, reattaching his own arm and various other bits of random humor.
4. Entertainment Person of 2015:
This was a tough choice, but the more I think about it, the more I am reminded of Chris Pratt. Now, technically he has been my 'entertainment person' for the last couple years since he started his rise to mass-stardom on Parks and Recreation. Pratt is an actor that is more than just a blend of guy-next-door and guy-you-want-to-be, he's smart and generous and understands what an opportunity he has to be a genuinely good man. He hasn't forgotten that the whole acting business is supposed to be fun, and you can tell he enjoys it and that he hasn't let it overtake his role as: husband, father or friend - and that's what makes him the most influential person in entertainment to me.
5. Your Favorite Article (Created By You) in 2015:

Picking my favorite article of 2015 is ridiculously difficult considering that I have written 197 articles since March 4th of 2015, and when I scrolled through my choices, the articles that struck my memories were the ones that I truly found passion in writing, and they were the articles that feel like 'more than' just a new or opinion piece. The articles that are my favorites are the more long-form style where I am able to write with emotion and express something from the heart rather than writing something to be shared to the masses. I couldn't pick just one, but I narrowed it down to 3 long-form pieces: Objectification or Admiration? - The Problem With Sexuality In The Media, Here's Why 'The Big Short' Elevates Christian Bale's Oscar Chances To New Heights & DC's Gods and Monsters: 3 Reasons Why The Origin Change Works. All of these articles, and quite a few more have more meaning to me because I wrote them more for myself than for others - and I think that's why I like them so much.
BONUS: What Movie Are You Most Excited About for 2016: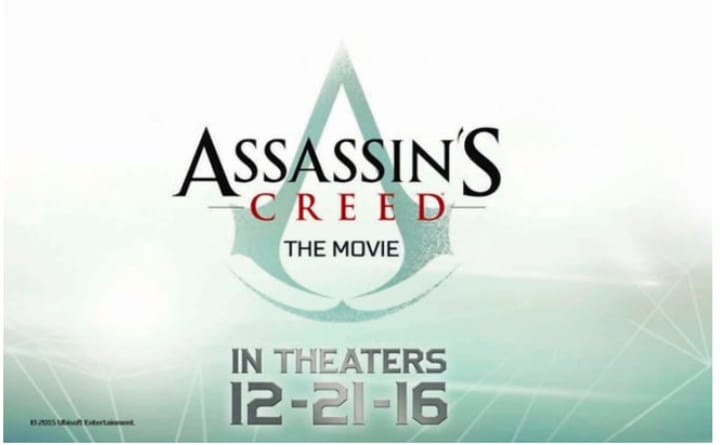 I'm a video game junkie, and one franchise has always taken my money very quickly: Assassin's Creed. I've played all the games - multiple times - and I'm eagerly waiting to see the movie - multiple times.
About the Creator
Husband. Father. Gamer. Cinema Lover. Mix it all together, and there I am. I love all things pop-culture and coffee; but coffee is the best.
Reader insights
Be the first to share your insights about this piece.
Add your insights