Crazy, Stupid, Love - A Movie Review
'Crazy, Stupid, Love' demonstrates how love affects us.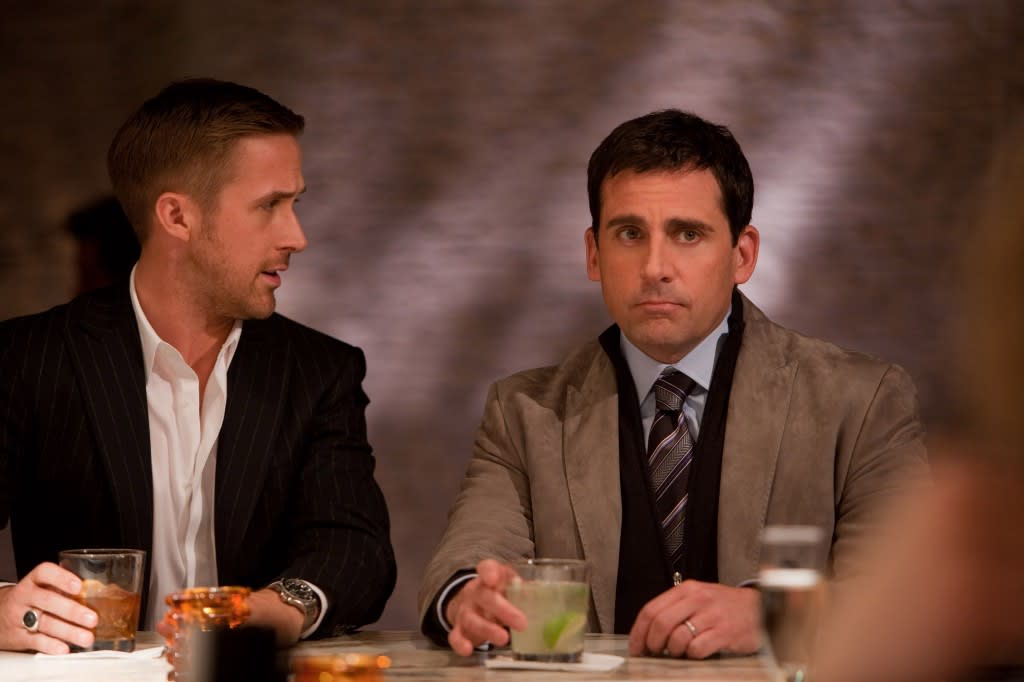 Love is a crazy world. And yet it produces several great stories.
Crazy, Stupid, Love aired in theaters in 2011. In a series of different stories, couples try to figure out the true definition of love. From divorce, discovery, and learning, each group is in for a lesson that will change their lives.
Love is crazy. We all have a different definition of love. Crazy, Stupid, Love demonstrates how love affects us. How you handle your love life is tough. In this hilarious film, characters are put to the test.
A strong ensemble of talented and diverse actors dove into this chaotic story. The cast had a superb dynamic with one another. Movies with big casts are my favorite. There's never one story going on. And somehow, they connect.
Steve Carell, as always, is hilarious in all of his deliveries. Obviously stale in the flirting department, Cal trying but failing to get women's attention was the best. Carell and Ryan Gosling were great in their interactions.
Having contrasting personalities, especially in the dating world, Carell and Gosling's scenes at the bar were the best. Speaking of which, they spend a lot of time in this bar, buying drinks. It had me wondering how expensive the bill was by the end of the film.
Julianne Moore needs to do more comedy. She and Carell addressed issues in well-acted scenes. The duo really worked on the history of their relationship. Each character has genuine growth. You never know how love will impact you. That's what I liked about Gosling and Emma Stone's arc.
I have become a fan of Marisa Tomei lately. She delivered an excellent comedic performance that really had me laughing. I would have never realized that she was great a comedy if it wasn't for this film. Acting challenges you to think outside the box.
Other talents include Lio Tipton, Jonah Bobo, Beth Littlefoot, John Carroll Lynch, Liza Lapira, and even an appearance by Kevin Bacon. Be on the lookout for a few surprise appearances. Look very closely, because a famous singer makes his film debut. My favorite aspect about this film is that actors are challenged to test a mixture of comedy and drama.
I was excited when I saw that Joey King was listed in the credits for the film. Only, she is hardly in it. There is almost no need for her character. King is a wonderful actress, especially when she was a kid. I don't understand why she didn't have a subplot of her own.
One subplot that the film could have gone without or made changes to was the romantic arc with a young teen boy who is in love with his babysitter. His advances to get her to reciprocate his feelings are uncomfortable.
I know that the film is making a point that love makes you crazy to the point that you'll do stupid things, certain scenes may come off as triggering to audiences, specifically with events that have occurred within the last ten years since the release of the film.
Glenn Ficarro and John Requa know how to deliver comedy. I also liked the mix of drama. They worked tremendously with the actors on their relationship with one another. Ficarro and Requa made sure to keep certain elements a secret to capture surprises. It worked.
Love is love. It is difficult. Most importantly, nobody should ignore it. Give love a chance. If something doesn't work out, it's okay.
I recommend Crazy, Stupid, Love for the right laughs. It is a fun watch, and the surprises are the best part of the film.
review
About the author
Writing has been my passion since I was 11 years old. I love creating stories from fiction, poetry, fanfiction. I enjoy writing movie reviews. I would love to become a creative writing teacher and leave the world inspiring minds.
Reader insights
Be the first to share your insights about this piece.
Add your insights