Cracking the Spine
A quick note on a hiddden gem...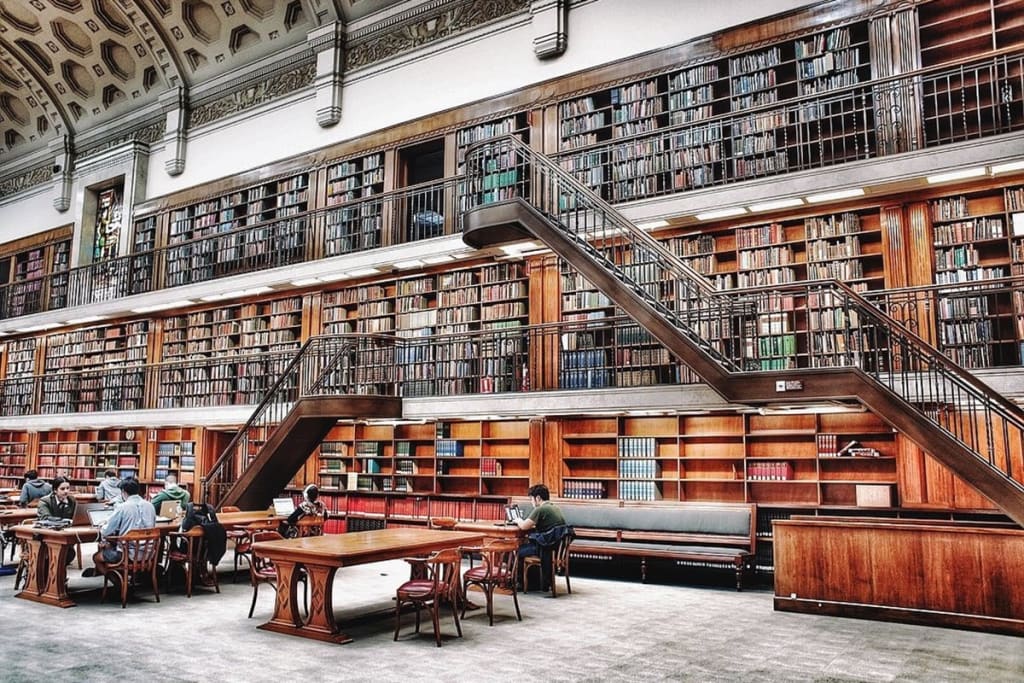 I had an epiphany the other day, as I studied my small library of masterpieces, each book sitting neatly in a row on my bookshelf; upright, smart and proud (much like a young Scout achieving another worthless badge in 'knot-tying', as he beams brightly towards his parent's who stand in the crowd reflecting back at him).
The thing is, I've discovered a hidden gem amongst the world of second hand books. A concealed joy that I didn't know existed. And as is the case with all hidden gems, they take a bit of searching for.
I'm a regular purchaser of second hand books. I actually prefer them to their brand new, fresh paged counterparts. The smell is different. It's the aged scent, not dissimilar to the enflaring of the senses when a grandparent tells a good story. Maturer. Like rich, aged mahogany or a beloved old tobacco pipe. The corners of the pages are dog-eared. The front cover itself starts to curl up from the centre, victim to the countless human hands that have carelessly flicked the pages under their thumb at rapid speed, as if expecting to see a small, flick-book stick character come to life.
The idea that others before me have enjoyed the book before it's finally reached my grubby, little mitts, is a thrill to me. It reaffirms my belief that the words themselves are immortal. A God-like transcendence; forever existing.
I was enjoying this perusal of my thoughts. I had picked up one of my second hand books that I had not yet read (I, like many others I know that enjoy the written word, have a slight addiction to purchasing books - 'bibliomania' I believe they call it) and as i studied the cover, flipping it casually between my own greasy palms as I weighed up which masterpiece I would bring to my life in my own imagination over the coming weeks, when something about this book struck me.
It was 'The Book Thief' by Markus Zusak. It boasted everything I've described above. It was the perfect second hand book. Except for one thing. The spine. The spine was fresh. Completely smooth and uncracked. What I held in my hand was a book that had been published in 2012 (according to the first page), a whole nine years earlier. It had clearly been thumbed, flicked and tossed and turned between palms for years and years. Yet no one had read it.
A combination of overwhelming excitement and deep sadness burrowed into my soul, and I knew at that exact moment what my next reading book would be. The feeling swept across me, like sinking into a hot, warm bubble bath. I had a job to do; after all, this poor, unloved book needed to be read.
From then onwards I would marvel every night, after finishing more and more pages, how the cracks came to existence, lining up ever-so neatly in a neat parallel to each other, their tell-tale sign that the book was finally being read.
If you haven't been lucky enough to read 'The Book Thief', I couldn't speak more highly of such a masterpiece. A truly delightful piece of story-telling right through from front to back. It will be in my top 5 for a very long time.
Finishing this book meant alot to me. Upon completion I felt I had served this beautiful story a great injustice. Books want to be read, in the same way human's want to be loved. From now on I will always be searching for the next second-hand book that needs rescuing. The next old spine that wants cracking. I implore you to do the same.