Cosplayer Spotlight: Isaiah Gieck
Get to know this inspiring cosplayer who's full of positivity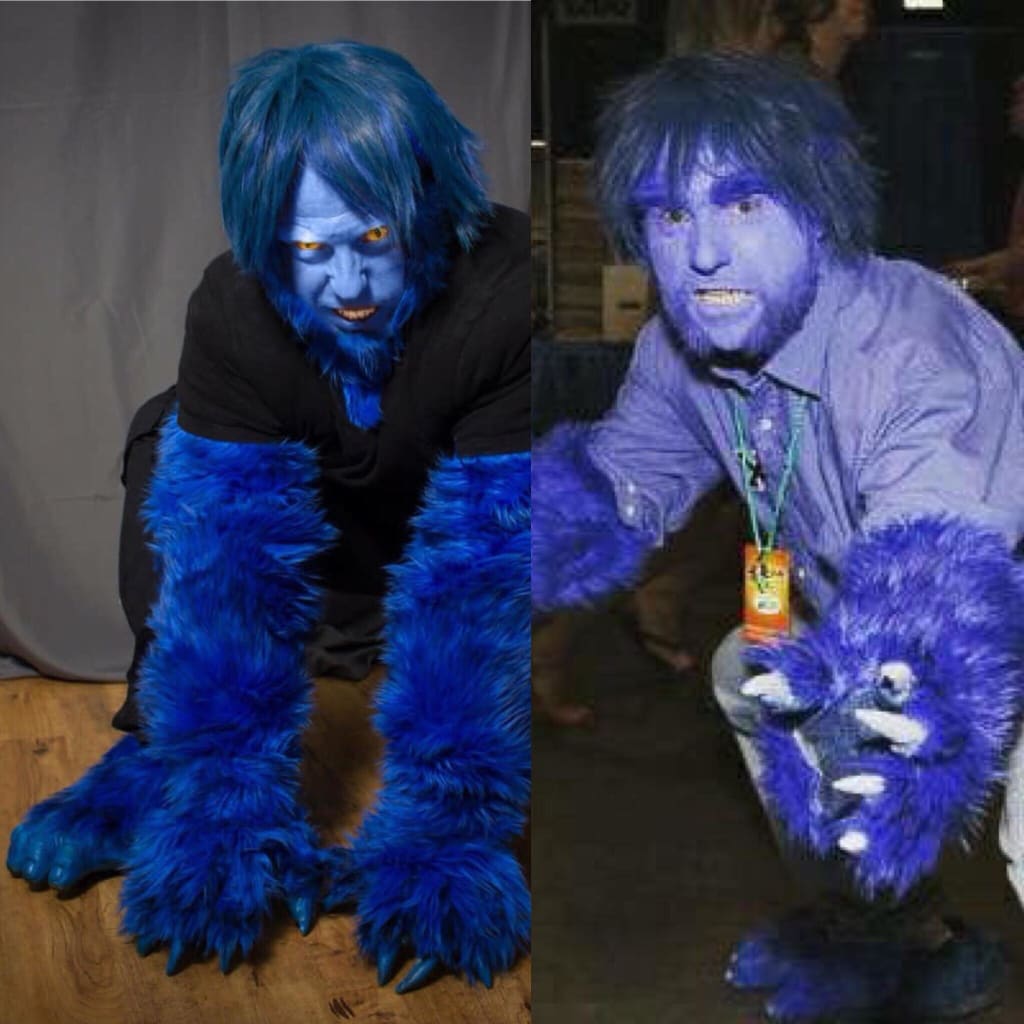 One of my favorite things about being a cosplayer is meeting people and forming friendships in the process. Not only that, but showing off my cosplays and enjoying myself at cons. I'm currently preparing for a con that's happening in my area in approximately a week. Also, I'll be attending Arkansas Comic Con for the first time in September. I'll be doing a review of that con on Vocal soon. If you haven't seen my last cosplayer interview, you can read it in the link at the end of this article. In the meantime, I'm back with another cosplayer interview. Recently, I had a chance to interview Isaiah Gieck, via Facebook, and got to know more about him. So sit back and enjoy my interview with him.
Texxx-Man Cosplay: How long have you been cosplaying and how did it change your life?
IG: Been cosplaying for about four years now. It changed my life when an autistic child came up to me as I was cosplaying Beast from the X-Men! His mom was in tears, saying how much it was a breakthrough that he hugged someone besides her. Cosplay changed my life that day.
Texxx-Man Cosplay: What made you want to cosplay in the first place and why do you love it so much?
IG: The reason I started cosplay was simply because I was in performing arts in high school and loved acting as different characters. Found out about cosplay and I was hooked. Now, it's mainly for the challenge of costume making and autism awareness and inspiring kids in general.
Texxx-Man Cosplay: Do you have a fandom in particular that you're passionate about?
IG: I'm fond of Marvel comics, particularly the X-Men, DC comics, and some video games.
Texxx-Man Cosplay: Do you have any cosplayers in mind that inspire you?
IG: The cosplayers that inspire me are Michael "Knightmage" Wilson and Raymond "Cosplay Ray" Ramos.
Texxx-Man Cosplay: What has been your favorite cons to attend and which ones would you like to attend in the future?
IG: The only con I've ever been to is Tampa Bay Comic Con. My dream is to one day go to San Diego Comic Con or London Con!
Texxx-Man Cosplay: Besides cosplay, what are your other favorite hobbies?
IG: Besides cosplay, when I have time, I love to paint, play video games. I do impressions and some amateur movie acting. Home movie acting and wardrobe design.
I hope you enjoyed my interview with Isaiah. More cosplayer features are coming, so be on the lookout for those. If you know any cosplayers that want to be featured in any of my articles, please reach out to me on social media. My social media info is in my bio, so please follow me on those pages. Also, if you like any of the articles I've written so far, feel free to send me a a one-off tip, which is located at the end of every article. No tip is ever too big or small. It helps me and other Vocal content creators create better stories, and you'll be supporting us in a positive way. Finally, I encourage everyone to join Vocal+, a premium membership to help creators like me and others to create better stories, connecting with other creators, and maximizing our earnings. I've been a content creator for Vocal for over a year and I'm grateful to write amazing stories. Not only that, but share them with my audience. I've received so many tips in the last few months and I thank you for supporting my content.
Cosplayer Spotlight with Joshua Meeks