Cosplayer Spotlight: Damoes Blackblood
A Cosplayer with an Outgoing Personality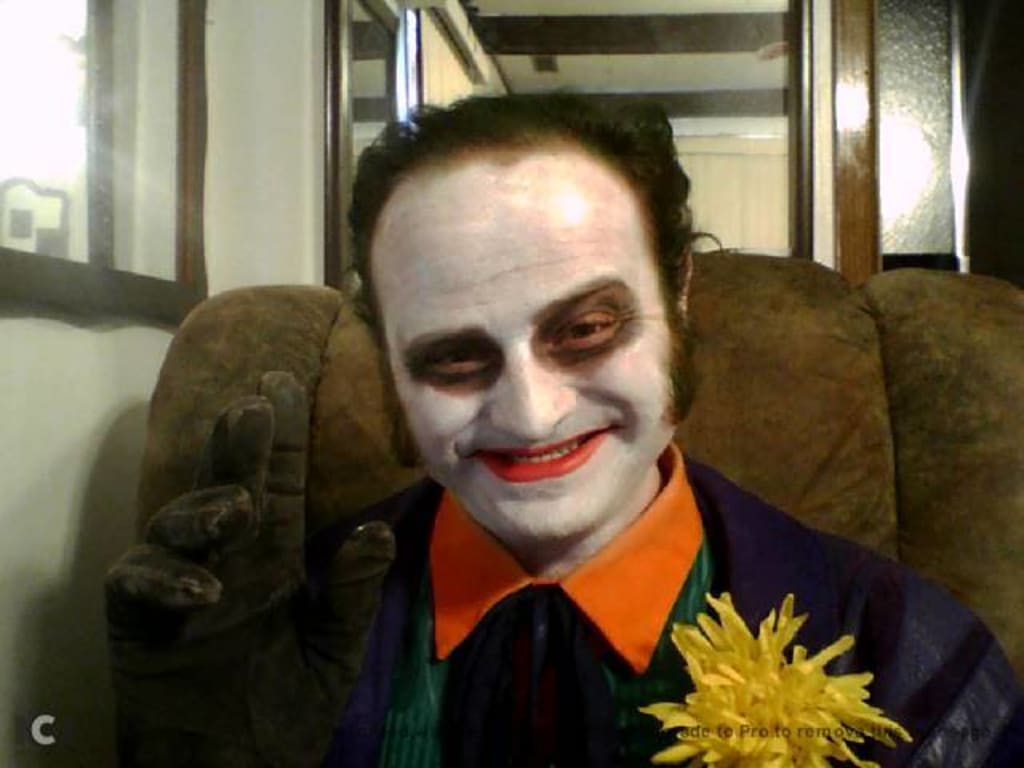 For the last couple of months, I've interviewed so many cosplayers and their stories have been interesting. Not only that, but I've learned so much about them. I've recently had an opportunity to interview Damoes Blackblood and enjoyed knowing some amazing things about him.
Texxx-Man Cosplay: How long have you been cosplaying and how did it changed your life?
Damoes Blackblood: When I was four years old, it was the first time I wore a Batman costume me and my mom made for me. I used to do Renaissance Fairs every year in costume, from five until now. It's not really "cosplay" for me. It's my many faces and masks. As someone who always wanted to get into voice acting, it's just who I am.
How did you get interested in cosplay?
Halloween is my favorite time of year. I love to wear costumes and I guess it just got bigger with each passing year.
Out of all the cosplays you have done, which ones are your favorites?
Not sure if I have a favorite. I do love my Joker and Wolverine. Kind of my two sides fighting one another.
Do you have a con moment that is your favorite? Tell me more about it in detail.
There are a few. I entered a costume contest as Logan and won, while my brother spent hours making his costume. He looked at the judges, laughed, and said, "What the hell?! I spent forever on this!" He rolled out of bed and put on some claws. That I made him. We still have a laugh about that to this day. The second time I was Joker and a little girl was dressed up as Harley. I walked up to her in my Joker voice and said, "Harley. There you are!" Her eyes lit up and she hugged me.
What has been the reaction of your cosplays from other people, either on social media or in person?
People seem to love it, I think. When they hear my Joker voice, they say it sends chills down their spine. Wolverine and my Ghostbuster isn't really costumes, but more like uniforms. I wear them to charity events for the kids.
Are you currently planning to attend any conventions this year? If so, which ones?
Anime Milwaukee. Other than that, some charity events and Ren Fair. I would love to do more, but it's hard to do with my line of work. Wolverine is a butcher. How fitting, right?
Do you have any cosplays that you would love to do in the future?

Venom and Carnage! I have also been working on Jerome from Gotham. Thought that was fitting. I just got metal claws for my Weapon X fan film that I have in the works.
If you had a piece of advice for someone who wants to get into cosplay, what would it be?
Never overthink a costume. Start with something small and build it bigger and better from there.
*
I thank Damoes for taking the time to be interviewed by me. I've been a content creator for Vocal since March of this year. I love giving my opinions about different topics, so this site is the perfect place to do just that. If you would love the articles I've written so far, feel free to send me a small one-off tip, which is located at the end of every article. Also, I have plans on working on many cosplay projects for 2019. However, in order to make these cosplays and props, I need everyone's help. If you would like to become a Patron, head on over to my Patreon page and donate any amount a month. Your support would be greatly appreciated. The link to my Patreon page can be found here.