Clouds - A Movie Review
'Clouds' is a beautiful, reinvigorating, and impactful film with a deep message.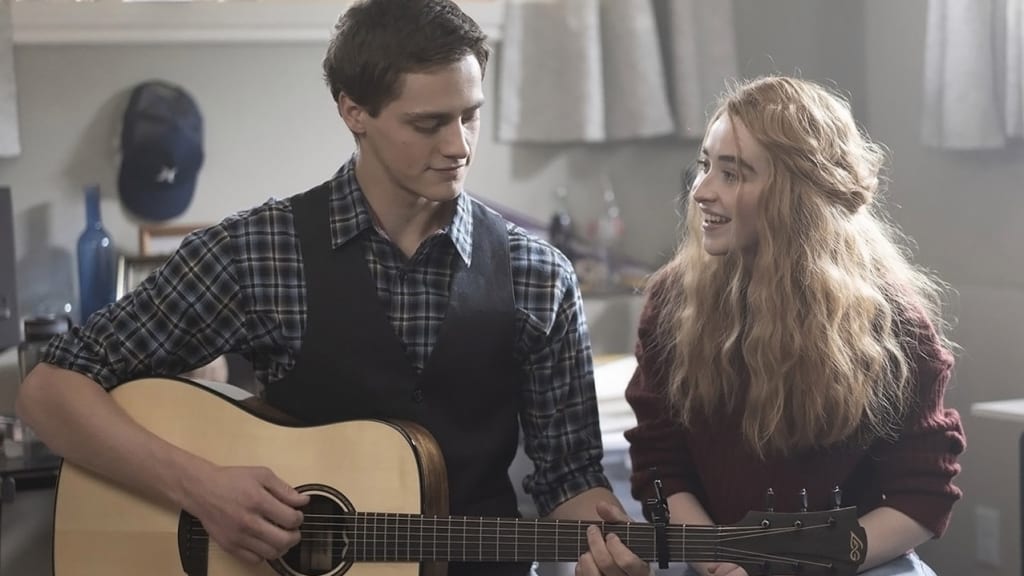 Quitting is never an option. Live like there is no tomorrow.
Based on the true story of Zach Sobiech, Clouds is a 2020 film dedicated to his life. Learning the inevitable that he only has a few months to live, Zach refuses to go down without a fight. Following his dreams and dedicated love for music, Zach gains a new direction.
I did not believe my friend when she said that I would cry. I did. Clouds is a beautiful film. It encases a heartfelt story. Because time is so limited we cannot take one moment of life for granted. For anyone who is struggling right now, Zach Sobiech's message to the world is invigorating.
Fin Argus's portrayal of Zach was close to the heart. I honestly believed I was watching the real person. Argus did close research of this figure capturing the bravery, resilience, and difficult moments. As Zach asks himself why all this is happening, he chooses to live life. And he does. His devotion to music is inspiring, leaving behind a bold message.
Neve Campbell is terrific as Zach's loyal mother. Tom Everett Scott, Summer H. Howell, Vivien Endicott-Douglas, and Dylan Everett were excellent as the members of Zach's family. Not only does the story capture the tough moments of Zach's experience, but for his family, too. No matter what, family will always stick together.
Each actor's devotion to portraying a real-life figure from Zach's life makes this film all the more incredible. Sabrina Carpenter and Madison Iseman were especially noteworthy. Friendship is a gift. Never take it for granted. Their friendship is a message to all that no matter what, we will always have a friend to be sarcastic with.
I was very impressed by Lil Rel Howery. Upon his breakout role from Get Out, Clouds gave him a chance to see him in a dramatic light. As Zach's English teacher he helps him find hope. Howery delivered a personal performance. He is a highlight of Clouds. Teachers make a difference.
Justin Baldoni deserves recognition for his decision to make Clouds a personal film. He included items that belonged to the real figure. For example, he brought Zach's actual room to the set. In one scene, Argus is wearing an actual article of clothing in a significant moment. And Baldoni also included real-life footage for people to get a sense of Zach's personality.
The camera angles were engrossing. They embodied deep symbolism. Life is not empty. Locations were great, especially when Zach has the chance to travel to France. Take the opportunity to explore. There is a lot the world has to offer.
Watching Clouds made me feel reinvigorating. As someone who had a member of their family taken from cancer, this film is relatable on so many levels. It is difficult to watch someone you love to be taken down by this illness.
For anyone who does not feel comfortable because of the relatable subject matter, it's okay to let yourself feel these emotions. Unbeknownst, Clouds is a film that I needed to watch. Nobody is ever alone. Movies have a way of helping us find the closure that we need.
Music brings people together. Music tells a story. Zach's hit song 'Clouds' is a masterpiece. Now I cannot stop listening to it. The message of Clouds implores audiences to find their passion. Don't ever let an obstacle stop you from enjoying life.
Pack tissues because you will need them while watching Clouds. The climax is very touching. I highly recommend that you do not skip out on watching this film. Zach Sobiech's story will forever be remembered.

Marielle Sabbag
Writing has been my passion since I was 11 years old. I love creating stories from fiction, poetry, fanfiction. I enjoy writing movie reviews. I would love to become a creative writing teacher and leave the world inspiring minds.
See all posts by Marielle Sabbag →