Classic Movie Review: 'The French Connection'
I keep wanting to love The French Connection but it never happens.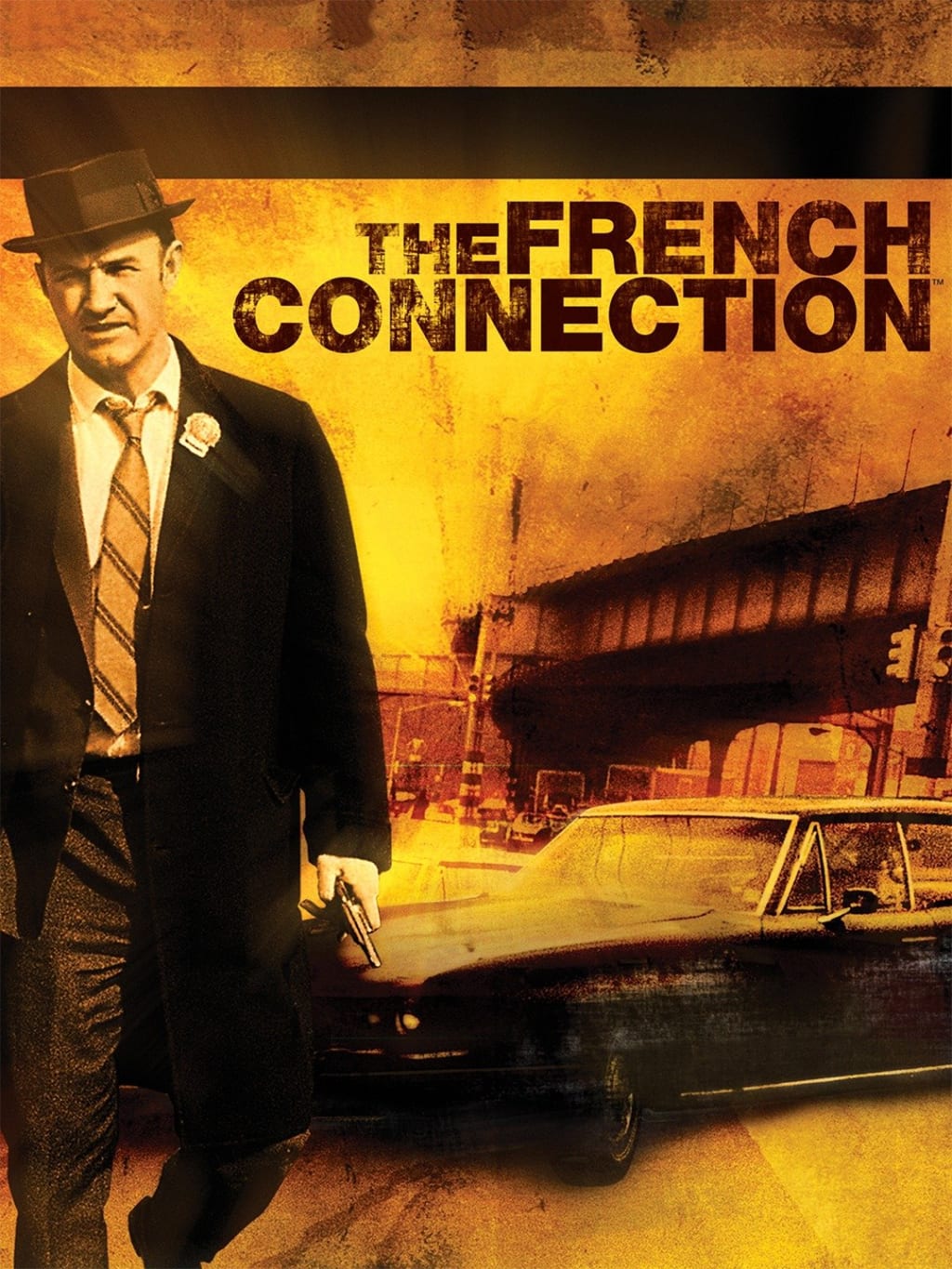 The French Connection (1971)
Directed by William Friedkin
Written by Ernest Tidyman
Starring Gene Hackman, Roy Scheider, Fernando Rey, Tony Lo Bianco
Release Date October 7th, 1971
Published August 11th 2023
I don't get it. I don't get what anyone sees in The French Connection. I've tried. I've seen The French Connection a half dozen times. Each time I watch I try and see what so many others, including my idol, Roger Ebert sees in this beloved action movie. For the life of me, I just don't see it. The characters are thin, the action that is supposedly pulse-pounding feels plodding as I see it, and that car chase that has been raved about for more than 50 years is only impressive because it looks genuinely dangerous. I guess we're lucky no one was killed. That's supposed to be impressive.
I do believe that the elements of The French Connection should work. William Friedkin is a very good director. I have recently written about his exceptional work much later in his career on a pair of outlandish but artful and exciting movies, The Hunted and Bug. I also have a great deal of love and respect for Gene Hackman. Hackman is one of the greats of 1970s cinemas, an icon who kept up his remarkable legacy of great work through to the end of his career via well-earned retirement just as Friedkin returned to the big screen. Roy Scheider, the cinematography, the dirty, grimy milieu, all add up to what should be a great movie. So why do I find The French Connection so mind numbingly dull?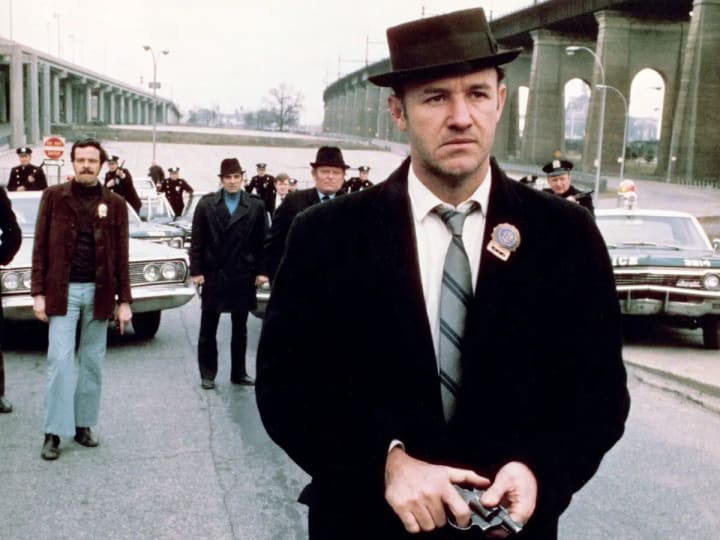 The French Connection tells the wide-ranging story of a drug deal. It begins in France where, presumably, an undercover cop is brutally gunned down. The opening scene of The French Connection lingers for ages as we watch the cop watch his targets, a French businessman named Alain Charnier (Fernando Rey), and his henchman, Pierre (Marcel Bozzuffi). He follows them from one location to another, and then goes for a walk and buys a baguette and appears to be calling it a day. He grabs his mail, and he gets shot in the face.
Then we head to New York City where Detective Popeye Doyle is dressed as Santa Claus and talking to some kinds. Out of the corner of his eye, Doyle is watching a bar nearby where his partner, Cloudy (Roy Scheider) is undercover and waiting for a perp to make a move. When the perp does make a movie, a chase ensues. Eventually, in a back alley, after Cloudy gets stabbed in the hand, the perp is caught, and Doyle purposefully confounds the suspect by asking him if he 'Picked his toes in Poughkeepsie. Why? Who the hell knows. It never comes up exactly why Doyle does this. I had to google it to find out that it was a nonsense phrase intended to cause confusion during an interrogation.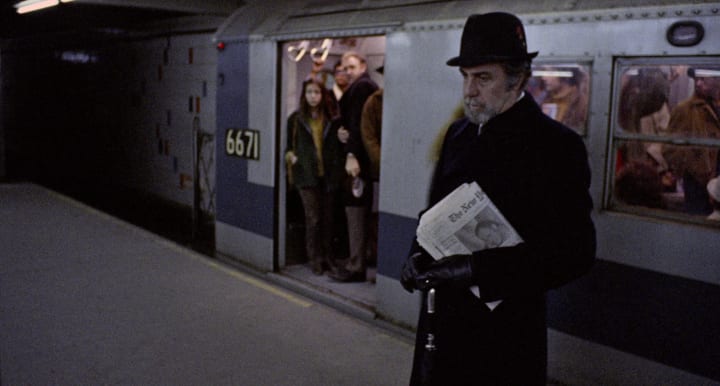 Toes aside, we then watch as Doyle and Cloudy get on the scent of a new player in the local drug business. Sal Boca (Tony Lo Bianco) is a small-time shop owner who dreams of moving up in the drug racket. He's become connected to a top guy, a money man and Kingpin named Weinstock. Having made another connection with the aforementioned French guys, Sal has positioned himself to potentially pull off the biggest international heroin smuggling operation in history. Millions of dollars of the purest heroin on the market being brought into the country via a French movie star named Devereaux (Frederic de Pasquale).
That's the set up and it doesn't sound that bad except that it's all presented in a verite style that draws out each sequence to near ludicrous degrees. Scenes of Hackman, Scheider and a federal agent they are paired with following the French criminals when they arrive in New York last for ages and while I can imagine that we are shown is realistic to an actual game of cat and mouse between cops and criminals, the scene is interminable. The cops border on incompetent throughout nearly losing their query and giving away the fact that they are cops at nearly every turn.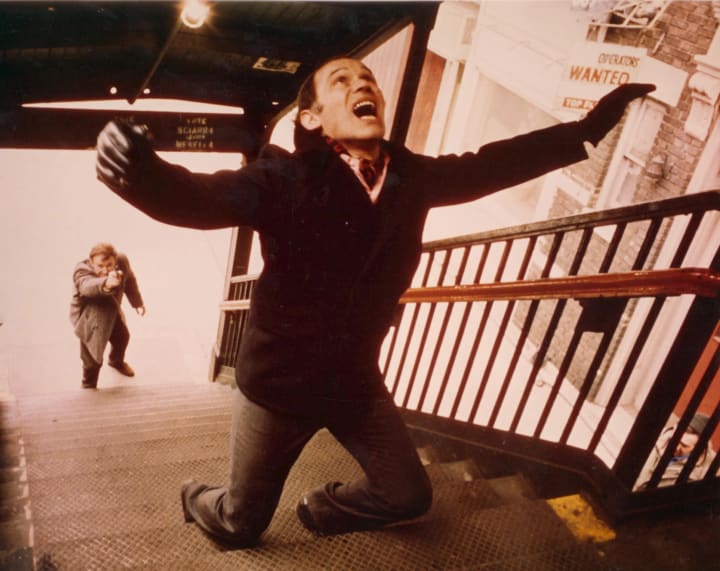 Indeed, when the cat and mouse chase picks up again, later in the second act, Popeye gets made by the Frenchman he's following so easily its humiliating. Now, you can argue that Popeye Doyle isn't supposed to be good at his job. That is a reasonable way to read The French Connection and it would be a very unique take on the character if that were truly what director William Friedkin was going for but I don't think it is what he was going for. I believe he views Popeye Doyle as a working class hero, a flawed but ultimately heroic figure who faces down corruption in a futile attempt to hold the line between criminals and regular society.
For me, Popeye Doyle is a mostly incompetent bully who deserves to fail in the end. His mistakes get people killed, he is awful at pursuing suspects, constantly losing track of the men he is following, and that ending that shows what an epic failure Doyle is. Being a flawed person is one thing, but Doyle appears to be almost entirely incompetent. He seems to make the biggest drug seizure of his career almost by accident. He acts on instinct in ways that would absolutely end up with major suspects getting away or having their cases kicked out of court.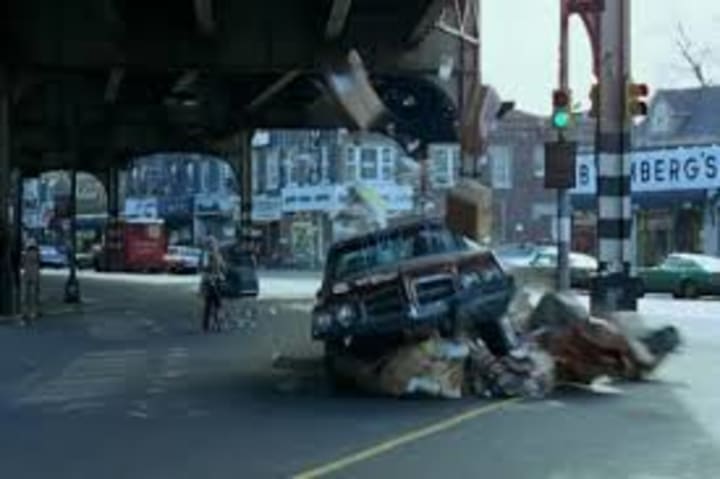 We are supposed to feel that Doyle is victim of a system designed by and for the corrupt who are capable of gaming the system via their wealth. The reality however, as I see it, Doyle is the problem and the movie doesn't realize it. He has the two remaining bad guys fully compromised but his desire for glory, a petty little wave to the baddies, allows for the biggest arrest in his career to end with innocent cops dying and the worst of the worst criminals that they should have caught, making miraculous getaways. Doyle is a terrible cop whose only successes come via dumb luck and the more mannered observance of his more measured partner, Cloudy.
The French Connection is most well remembered for a chase scene and I feel like I've gone insane. I am not that impressed with this chase scene. Friedkin claims to have shot the whole thing guerilla style, with no permits. Friedkin admitted later in life that real people were nearly harmed during this sequence and that it was a 'miracle' that no one got hurt. That's a very dumb way to make a movie. The resulting chase doesn't excuse the damage that was done or how the lives of real people were at risk while Friedkin was playing cop with Gene Hackman's stunt man.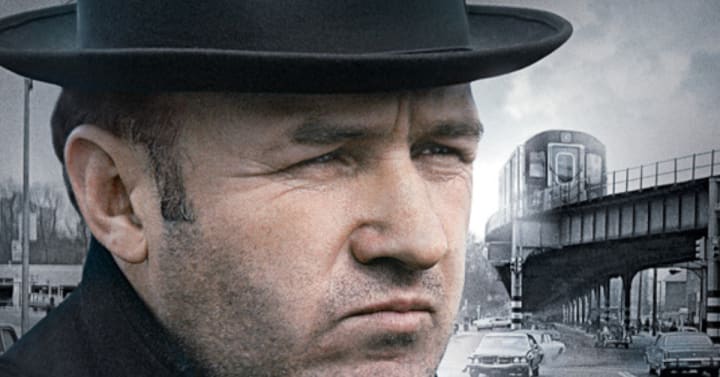 The ends do not justify the means, the chase scene doesn't hold up for me, it feels wrong to celebrate something that was this irresponsible. I know I am coming off as a buzzkill here but this supposedly iconic scene does nothing for me. It's no surprise that this chase scene wasn't in the movie until a week before shooting began. Apparently producers were feeling that the movie was a little too dull so they asked for a chase scene to be added and Friedkin improvised this sequence and that mercenary quality, the needless carnage and real life danger simply isn't necessary. The takeaway from this sequence, for me, I'm glad no one was killed.
I can hear you thinking Mr. Hypothetical Strawman, 'it's probably your attention span Sean, you need to have more patience. Aren't you the guy who loved The Fast andFurious movies? Of course you can't understand a nuanced old school take on the action genre.' I know that's what many who want to defend The French Connection are thinking but you can save it. I am an exceptionally patient film critic, that's why I haven't given up trying to see The French Connection as the all time classic that so many fellow critics see and I simply cannot find it.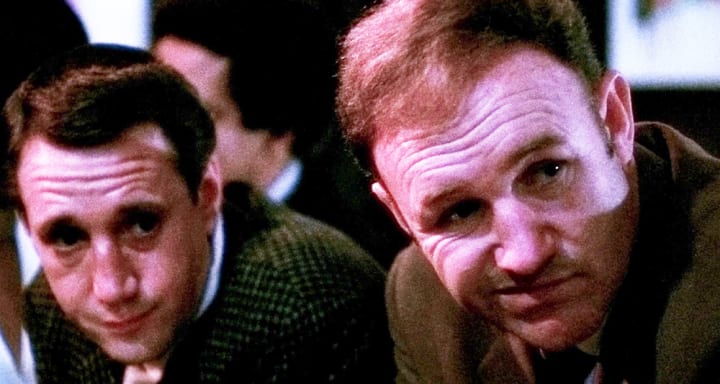 I feel weird writing this. I feel a specific anxiety about putting this out into the world as if I were violating a rule or something. The conventional wisdom on The French Connection being an all time classic feels as if it were set in stone. I am committing some kind of sin by discussing how much I don't care about it. I'm unimpressed with it. I am especially unimpressed when I think about how William Friedkin has done far better work on movies that incredibly fewer people have seen from much later in his career.
Perhaps my co-hosts, Bob and Jeff, will speak on behalf of The French Connection during our tribute to William Friedkin on the Everyone's a Critic Movie Review Podcast. Each week we talk about the newest movies in theaters and at least one classic film. This week however, with a legend like Friedkin having passed away, we're dedicating the show to Friedkin and will discuss his career from The Exorcist to The French Connection to Sorcerer and his incredible artistic resurgence in the early 2000s with two his best films, The Hunted and Bug.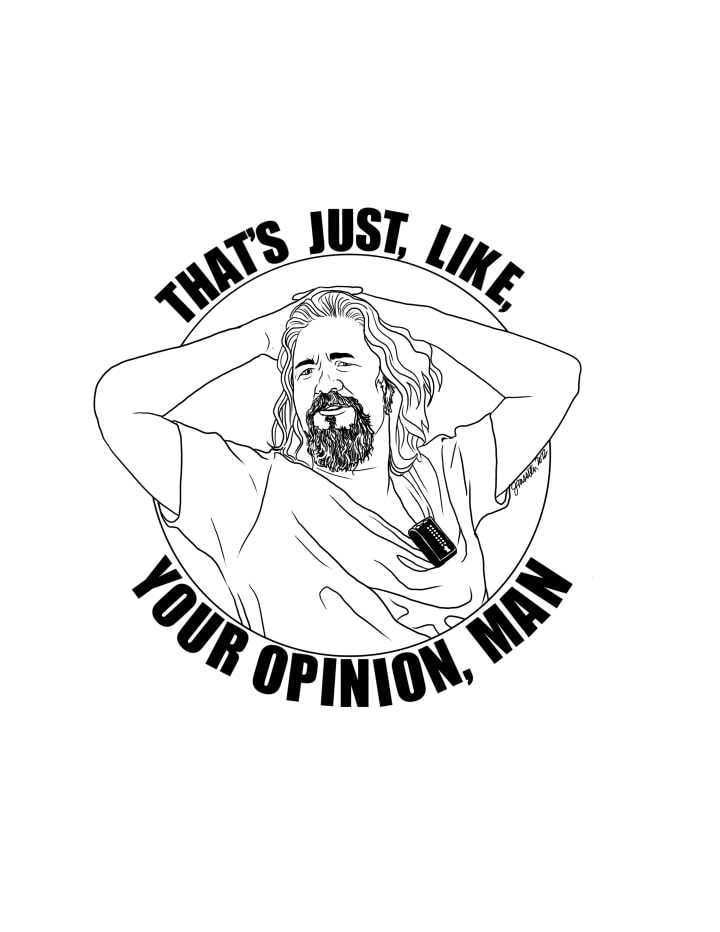 Find my archive of more than 20 years and nearly 2000 movie reviews at SeanattheMovies.Blogspot.com. Find my modern review archive on my Vocal Profile, linked here. Follow me on Twitter at PodcastSean. Follow the archive blog on Twitter at SeanattheMovies. Listen to me talk about movies on the Everyone's a Critic Movie Review Podcast. If you have enjoyed what you have read, consider subscribing to my writing here on Vocal. If you'd really like to support my writing, you can do so by making a monthly pledge or by leaving a one-time tip. Thanks!
About the Creator
Hello, my name is Sean Patrick He/Him, and I am a film critic and podcast host for Everyone's a Critic Movie Review Podcast. I am a voting member of the Broadcast Film Critics Association, the group behind the annual Critics Choice Awards.
Reader insights
Outstanding
Excellent work. Looking forward to reading more!
Top insights
Expert insights and opinions

Arguments were carefully researched and presented

Easy to read and follow

Well-structured & engaging content

Eye opening

Niche topic & fresh perspectives
Masterful proofreading

Zero grammar & spelling mistakes

On-point and relevant

Writing reflected the title & theme
Add your insights