Ca-She-No Royale: Chris Hemsworth Wants His 'Huntsman' Co-Star As A Female James Bond
Chris Hemsworth doesn't seem to be phased by the possibility of men being replaced by the fairer sex and has also revealed his own hot tip on who could play the female 007.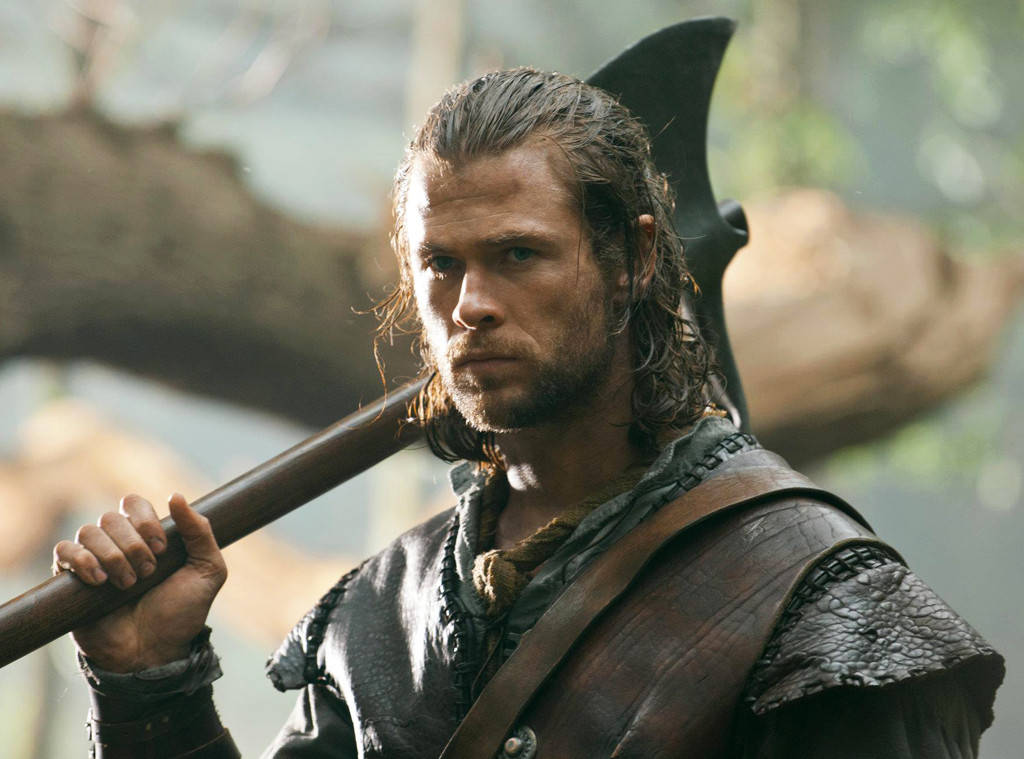 Looking for a license to thrill? Well, how about a female James Bond? While the haters will undoubtedly be reaching for their Walther PPK to shoot down the idea before it takes root, we have only recently seen that even in fiction, nothing lasts for ever. With the BBC doing a gender-flip and casting Jodie Whittaker as the first ever female Doctor Who, surely it is only a matter of time before other franchises start to follow suit?
Heading to comic books, we have already seen Marvel give us a female version of Thor, and now the man himself has passed judgement. While Thor's days in the MCU may be numbered, #ChrisHemsworth doesn't seem to be phased by the possibility of men being replaced by the fairer sex and has also revealed his own hot tip on who could play the female 007.
An Atomic Blonde Bombshell
Speaking to W Magazine, the muscular Aussie tipped #CharlizeTheron as the perfect woman to have her martini shaken but not stirred:
"She embodies every sort of ounce of strength and nobility and dignity and integrity that that character should have. She's smart as hell. She's physically able. I worked with her on Snow White and the Huntsman. Watching her in those fight scenes, doing it in high heels, by the way, and an eight-foot long gown was even more impressive."
The 41-year-old actress is currently playing an MI6 agent in David Leitch's #AtomicBlonde, so the jump to the 007 moniker isn't that hard to imagine. Sustaining cracked ribs and needing dental surgery after filming Atomic Blonde, Theron clearly isn't averse to getting her hands dirty in the name of action. Elsewhere, stellar performances in the likes of Monster and Mad Max: Fury Road make the spunky star one of Hollywood's hottest assets.
No, Ms. Bond, I expect you to die.
Interestingly, gender and the Bond series have an interesting history. After some 33 years of seeing a man play Bond's boss M, Judi Dench gloriously took on the role in 2015. Since then, we have seen a younger version of Q and a black Moneypenny, so we know that the series is open to diverging from its source material.
However, with Bond himself being a "relic of the cold war," author Ian Fleming definitely wrote the character as a man's man. Bond purists will never accept the idea of a female Bond, but they should probably come to accept that there could be one on the horizon.
Even with #DanielCraig signing on for the 25th Bond film, he has played the suited and booted spy for over a decade now. So, with Craig's swansong surely on the horizon, you can't blame fans for looking at a replacement. The likes of Idris Elba and Hemsworth's Thor co-star Tom Hiddleston are firm favorites, but the idea of Lady Bond is certainly out there and gathering momentum.
Personally, I am still a fan of the ol' Gillian Anderson fan casting, but if Theron's upcoming role in Atomic Blonde is anything to go by, she is one actress who is not to be messed with. If Ryan Reynolds and Blake Lively can name their daughter James, then why can't Hollywood accept Bond losing his "Thunderballs" in favor of a woman's touch?
(Source: W Magazine)