'Borat Subsequent Moviefilm' Review—Very Niiiice
No spoilers!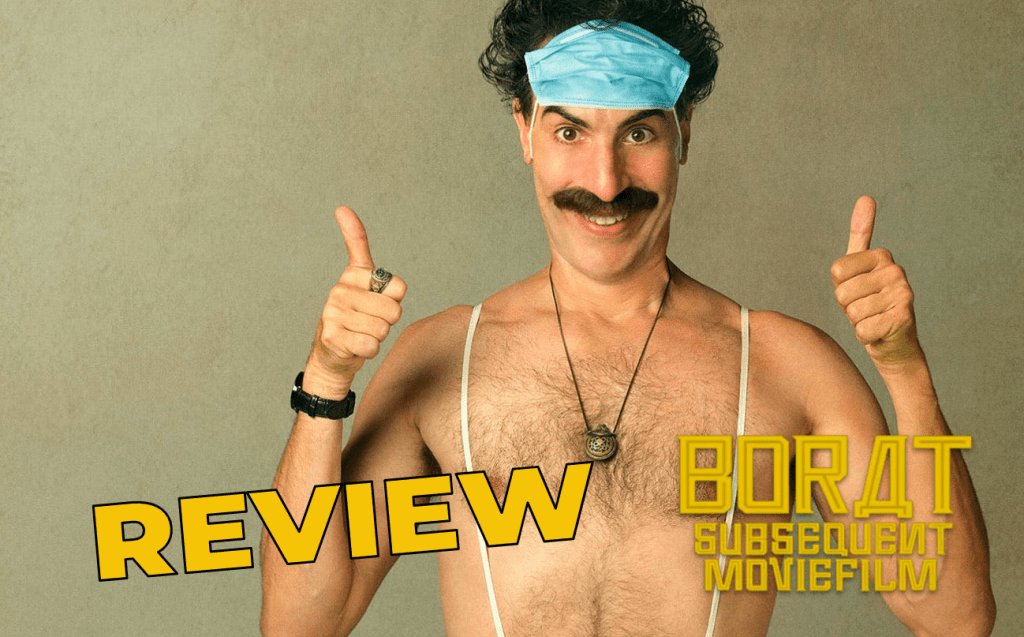 Never in my entire life have I witnessed such a terrible film. It has a horrible performance from Sacha Baron Cohen, and it doesn't have a single funny moment. It's one of the worst movies of the year....NOT!!!
Borat Subsequent Moviefilm: Delivery of Prodigious Bribe to American Regime for Make Benefit Once Glorious Nation of Kazakhstan is a brand new comedy that has hit Amazon Prime Video. It was directed by Jason Woliner, or as Borat would call him, a Jew.
The film stars Sacha Baron Cohen once again as his famous character, Borat Sagdiyev, a Kazakhstani news reporter returning to America fourteen years after the release of his 2006 film, Borat. This time, he is joined by his teenage daughter, Tutar, who Borat brings as a bride for Vice President Mike Pence.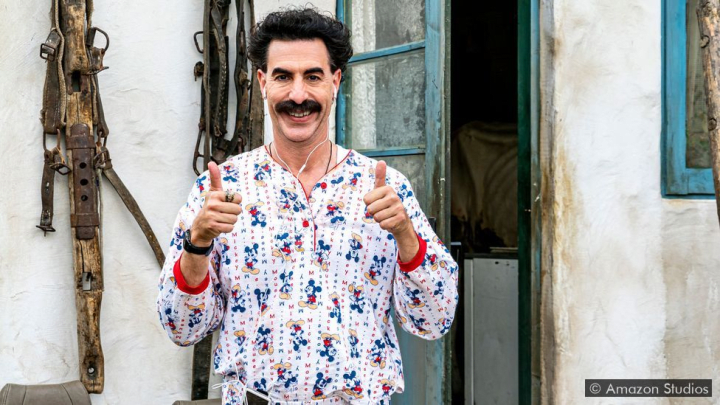 Many have noted the popularity of cancel culture lately, and it is a commonly held belief that offensive humor is no longer accepted in our modern progressive society. While distancing ourselves from offensive stereotypes is generally smart, Borat 2 manages to be just as inappropriate as the first film while retaining its hilarity.
This movie is filled to the brim with dark, outrageous comedy, and just like with the first film, many of Borat's interactions with strangers are unscripted. Despite Cohen retiring the character in 2007, he has brought him back in full fashion and portrays him exquisitely with a performance that is very niiice.
As Borat has gained notoriety over the years, he is more recognizable. The film depicts many civilians recognizing him on the street as Baron Cohen, in character, runs away from them and buys a few Halloween costumes to wear as disguises.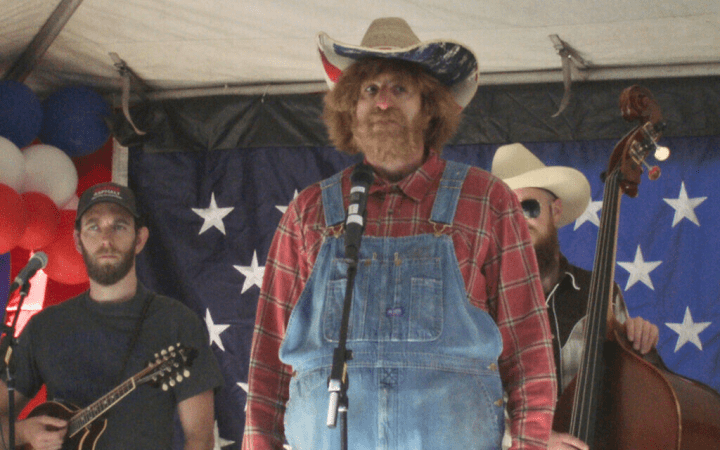 It's a film that never ceases to be hilarious at every turn. Borat 2 may be the funniest comedy of 2020, and it does a great job of not alienating anyone who does not deserve to be alienated. Borat encountered many horrible people in the first film, and he finds many more in this film, including a great scene at a far-right white supremacist rally.
The most significant change between this film and its predecessor is the addition of Bulgarian actress Maria Bakalova as Borat's daughter, Tutar. She has a substantial role in this film, and it can be risky to have many scenes with a brand new character.
But Bakalova somehow manages to hold her own against the comedic wit of Baron Cohen. She fully commits to saying politically incorrect statements to strangers. She adds something extra, as the American misogynists in the film do not hold back on commenting on her appearance.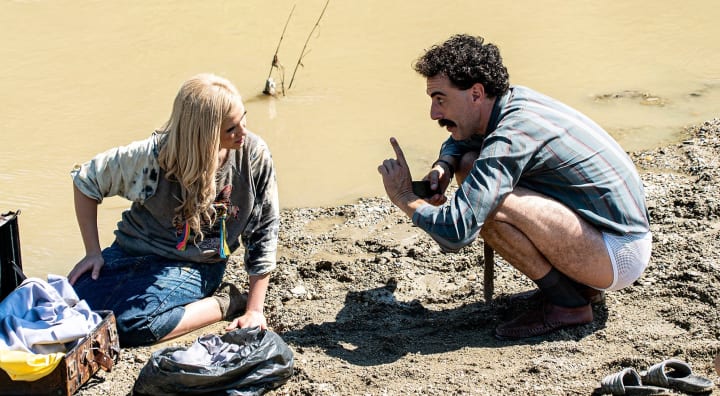 While this film does not disappoint, it is not as good as the original. The movie has a more conventional story/conflict than the first one, with a father-daughter relationship that blossoms throughout the film. The direction of the story feels familiar and traditional rather than unique.
This leads to a few heartfelt moments while also leading to an awkward tonal shift; one of the funniest scenes in the film involves a dance number between Borat and Tutar, and it is followed by a strangely touching scene between the two.
However, Borat 2 works. Offensive humor generally doesn't work nowadays, but the comedy in this film is funny because it takes racism and sexism and exaggerates it to hilarious results. Not even the most controlling woman-hater would brainwash his daughter into thinking her "vagine" would bite her hand off.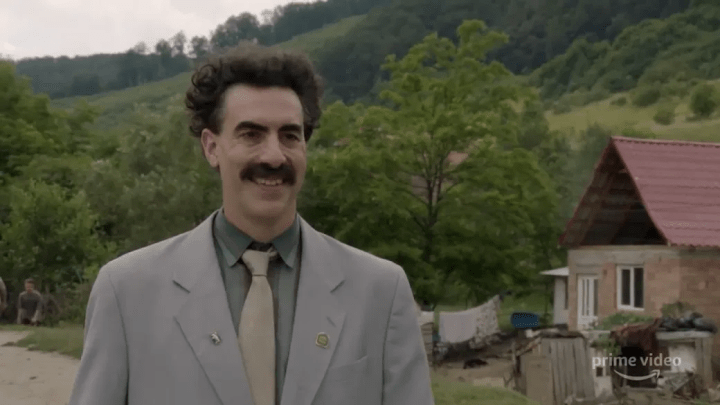 And that's why it works. While many viewers are aware of Borat's absurd beliefs, he coaxes horrible statements from Americans. The film begins pre-pandemic, but once the lockdown hit during the film's production, Baron Cohen took it and used it to craft both hilarious and ugly moments as he stays with two Democrat-hating right-wing conspiracy theorists.
While it's a movie that may ache your stomach from keeling over in hysterics, it's also an important movie that exposes many issues, beliefs, and misinformation spreading during this pandemic. It's a film that manages to be funny while letting you know you should not be like Borat.
The messages? Don't hate Jews, the Holocaust is real, women can drive and be journalists, vaginas don't have teeth, extreme pro-life people are weird, white supremacists suck, a particular politician is very creepy, you should believe in science, and of course, vote.
Grade: ★★★★☆ [8/10, B+]
Rating: This film is unsuitable for children under the age of 3. Just kidding! R for pervasive strong crude and sexual content, graphic nudity, and language.