Book Review: 'The Couple Next Door'
Debut Suspense Thriller from Up-and-Coming Shari Lapena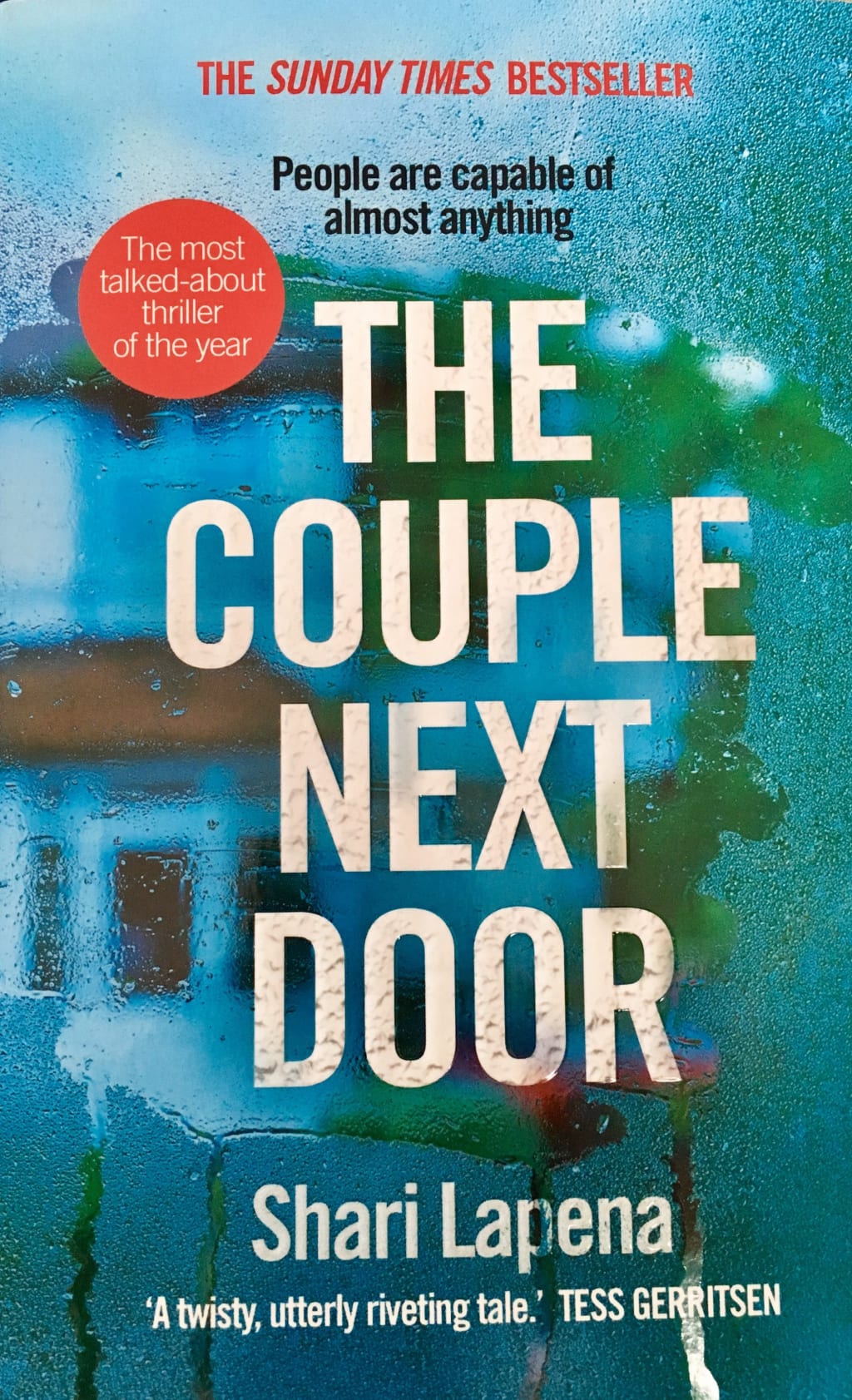 The Couple Next Door is the debut thriller from Shari Lapena, and my oh my, does it pack a punch! The book follows the lives of Anne and Marco—a suburban couple—through the most harrowing ordeal any parent could imagine: The Kidnap of their baby daughter. Lapena cleverly draws us into the seemingly pleasant world of middle America with a host of first-world problems appearing to be the only threats to this couple's marital and parental bliss. But even before the end of the first chapter, we see that things are perhaps not as they seem. Anne and Marco return home from their neighbour's dinner party to find the front door open and their baby, Cora, missing. They had checked on her only half an hour earlier, but now, she is gone.
Lapena peels back the covers of this power couple's lives to reveal a truth of bankruptcy, troubled pasts, betrayals, and issues with mental health. All of this keeps us wondering, who did it, and do we already know the person who did it?
Detective Rasbach is an unforgiving and uncompromising seeker of truth, and no one is above his scrutiny. It was refreshing, however, to see the crime discovered not by a moustached psychoanalyst in a drawing room, but by the guilt, despair, distrust, and mistakes of the family entwined in scandal and conspiracy.
By about halfway through the novel, when one might expect to be led down a line of enquiry that will ultimately lead to nowhere, Lapena challenges expectation by revealing exactly who it was who kidnapped Cora—and the answer lies very close to home.
I felt unsure as to how the narrative could possibly continue on from there; perhaps, the rest of the book would simply be a description of how the perpetrator comes unstuck. But, after some admittedly meandering chapters on character and backstory, the narrative takes several twists, which completely turn what we know on its head.
Once resolved, there is a feeling that things will return to a sense of normality for this traumatised couple, but what Lapena shows us is that in the safety net of the elite, there are still more demons to fight.
The "thriller" and more generally crime fiction are genres on the up in spite of an overall decline in print fiction sales over the last decade. Whilst it is heartening to see an area of fiction seem to thrive, I do feel that the challenge laid down to writers to create bestsellers and crowd-pleasers can lead to a general mellowing of the genre. The tropes and expectations, which should be used to create a sense of style, become overused and predictable. This is particularly true of detective series where book after book sees the same, often troubled, detective character investigating increasingly similar crimes with the same trials and outcomes. The best writers do still find a way to bring character progression to a book series, but even so, I personally find the results somewhat outdated. What Lapena does with The Couple Next Door is to use genre expectations to her advantage, manipulating them to lull the reader into a sense of security and assurance, before deftly swiping the rug from under their feet. She almost resolves the plot at the halfway point of the book before creating a whole new set of questions to keep us guessing and wondering what secrets will come out of the woodwork next. Even when the plot feels finally at a point of reestablished equilibrium in the penultimate chapter, there is still some chaos to be had.
I highly recommend this novel to fans of crime fiction, but also readers who aren't. Lapena maintains the suspense and plot twists, which are coherent with the genre, but in a surprising new way, free from cliché.