Book Review: "Mr. Norris Changes Trains" by Christopher Isherwood
5/5 - By far, the best Isherwood book I have read...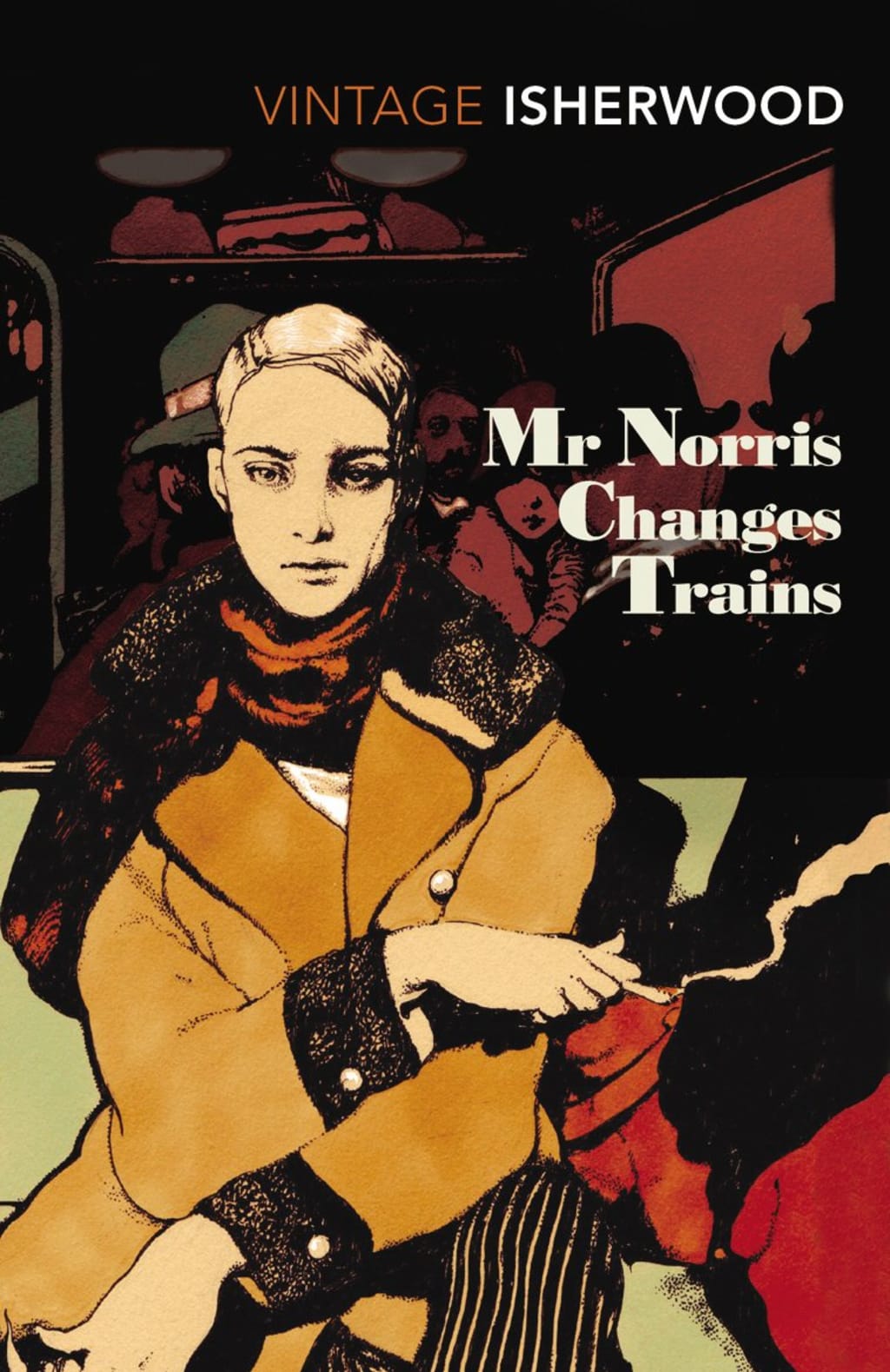 "Mr. Norris Changes Trains" is one of the more interesting reads I have read this year. I always like novels in which one man is influenced by another to do something that is entirely out of character for them. The subject becomes almost obsessed with the other person's being and ultimately isolates themselves in their own psyche to become something they are not. Like the traditions of "Edward II" by Christopher Marlowe in which Gaveston influences the King, or in "The Picture of Dorian Gray" in which Henry teaches Dorian about youth and beauty, in "Brideshead Revisited" where Charles Ryder is warned about the influence Sebastian Flyte will have upon him or, in the more volatile friendship of Sal Paradise and Dean Moriarty in Kerouac's "On the Road" - one man influencing another to be 'out of character' has fascinated readers for generations - Isherwood's novel of influence follows this tradition with an air of haunting oddity that, from the very beginning just feels oh so dark. This text contains that feeling of tension and impeding doom that I have never gotten from a Christopher Isherwood novel before - the great narcissism makes the book's effect seem all the more likely because of its title character's intentions to persuade. The question is whether it is persuasion or simply unrequited obsession - and that question may leave your being like an out-of-body experience by the end of the text.
The quotations are just as confounding and complex. The haunting quality of them is frequented in appearances and contains little or no actual attributes of being - yet it has a huge impact on the way we see Mr. Norris.
"My first impression was that the stranger's eyes were of an unusually light blue. They met mine for several blank seconds, vacant, unmistakably scared. Startled and innocently naughty, they half reminded me of an incident I couldn't quite place; something which had happened a long time ago, to do with the upper fourth form classroom. They were the eyes of a schoolboy surprised in the act of breaking one of the rules. Not that I had caught him, apparently, at anything except his own thoughts; perhaps he imagines I could read them. At any rate, he seemed not to have heard or seen me cross the compartment from my corner to his own, for he started violently at the sound of my voice; so violently indeed, that his nervous recoil hit me like repercussion. Instinctively, I took a pace backwards. It was exactly as though we had collided with each other bodily in the street. We were both confused, both ready to be apologetic. Smiling, anxious to reassure him, I repeated my question: "I wonder sir, if you could let me have a match?" Even now, he didn't answer at once. He appeared to be engaged in some sort of mental calculation, while his fingers nervously active, sketched a number of flurried gestures round his waistcoat…"
It is a strange way to meet someone since we have not actually got a clue that he had even asked a single question until he has to repeat himself. The real strangeness is that here, we have a man staring at another man waiting for a reply for his first question for maybe at most a few seconds, whilst thinking about a time he had in school some many years ago and then throwing himself back into the present. He then repeats the question. This first page takes place in a matter of a minute and does not leave the reader room to think about the protagonist's motives. The motives are all there in the first paragraph, he talks to the man because he is unusual - but then again he is also asking a question. The question the reader would have on their mind is what he did first - did he recognise the strangeness of the man or did he ask for a match? One of these must be true in order for there to be a clear analysis made on the relations between Mr. Norris and the narrator. I feel like this entire book, much like the opening paragraph, leaves open-ended the question of whether they are friends or whether this is an unrequited analysis - an obsession of the mind.

Annie Kapur
Film and Writing (M.A)
Focus in Film: Adaptation from Literature, Horror Filmmaking Styles and Auter Cinema
Author of: "The Filmmaker's Guide" series
Twitter: @AnnieApprox
IG: @AnnieApproximately
See all posts by Annie Kapur →