Book Review: Deny the Moon
Urban Fantasy Book Review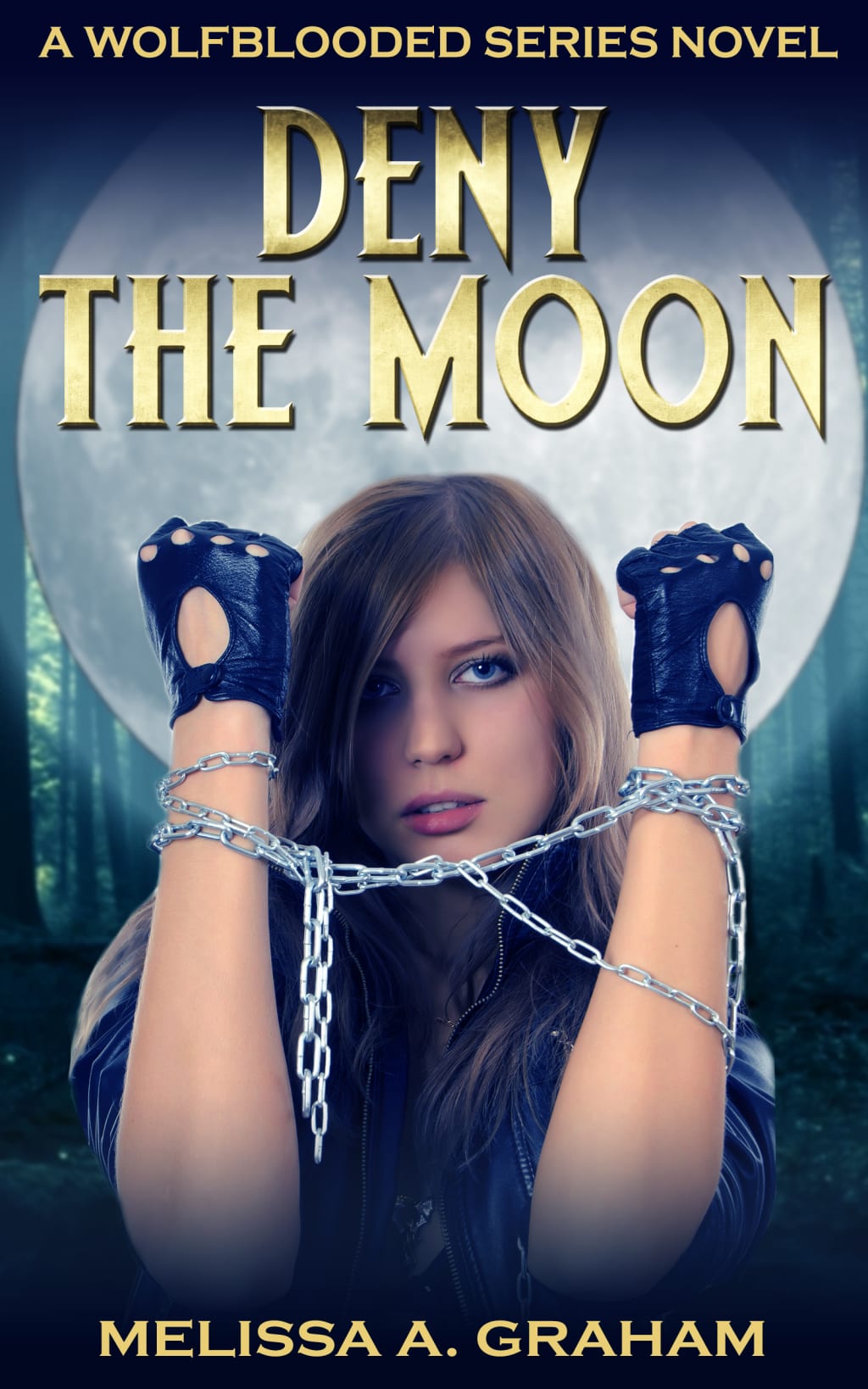 Harley Rayne, an extraordinarily ordinary and forgotten young woman, wants two simple things: For her family to acknowledge her existence, and to be important to someone.
Anyone.
When Frank Essex — a wild, sexy, and often volatile flavor of trouble — happens to come into her life and be everything she thinks she needs, Harley finally feels like more than a piece of furniture. Frank not only sees her, he needs her. No one has ever needed her before.
But Frank has a secret — the same secret her family has protected her entire life.
That secret comes out when he sheds his sheep's clothing to reveal the wolf within. The man she loves is a violent, sadistic monster, and he doesn't take rejection easily. This time, Harley discovers running away won't be as easy as it was before. Especially when Frank isn't the only one hunting her down.
I mostly liked this book. I like all the characters except Harley herself.
Liz and Jackson, Harley's friends, are both excellent. I like them a lot and I'm really glad they have Harley's back, even if she can't always see it. After all, someone has to have her back.
The author is really good at developing characters quickly and effectively. Even minor characters that only have a few scenes are developed enough for me to get attached.
I hope in the future books we see more of Harley's trainer and the cop, Riley, even though I didn't exactly like Riley and found him really misogynistic at times. Because we saw a scene from Riley's point of view, I believe he will become a more important character in the future, which I'll enjoy as long as he stops being a womanizing jerk. I have to admit, I was a little happy Frank ended up scaring the crap out of him.
As for Frank ... I like that he's kind of sympathetic, but I hope he remains a bad guy instead of becoming a love interest. Even though he loves Harley in his own convoluted way, there's a difference between being flawed and abusive, and he was straight up abusive to Harley. He kept secrets from her, mocked her for not knowing the very secrets he kept hidden, and actually beat her up.
He seemed to justify his abuse by saying he was "preparing" her for the future, but there's a huge difference between training her to fight and take a punch with her consent and just plain beating her up. Hell, even Kilgrave from Jessica Jones felt sorry when he made Jessica harm herself. Frank didn't regret hitting Harley at all.
But I don't like Harley. I get she's had a crappy life so far and everyone, including her family, love keeping secrets from her for no apparent reason (the exception being Liza and Jackson. I understand why they wouldn't exactly want to tell her they are werewolves even if Harley is all miffed by it).
But she's so dumb. She actually thought Frank would leave her alone once he got his bike back, which she stole from him. Even after she knew he had found her she didn't pick up and run, instead thinking him getting back his bike would be the end of it, despite him constantly saying they belonged together.
Nor did she tell Liza, Jackson, or her boss what was going on. I understand not wanting to tell the police because of the murder she witnessed, but she should have told Jackson and Liza. Half this story would never have happened if she had told them what was going on.
I don't understand her family at all. I don't know why they kept things from her, played favorites — if they did and Harley wasn't just jealous of her sister — or let her go without actually looking for her. None of that makes any sense and, hopefully, it'll be explained in the next book.
Aside from Harley's character, this was a pretty good book. It was very interesting and well written and I'm definitely at least interested in reading the second. You can read this book for free on Smashwords.
review
I'm an erotica writer living in Florida. I love writing stories that have great characters and hot love scenes, and I love reading them too. Get advanced access to my stories on Patreon: https://www.patreon.com/amorajones