Book Review #3 : The Binding
The power of story telling just got more powerful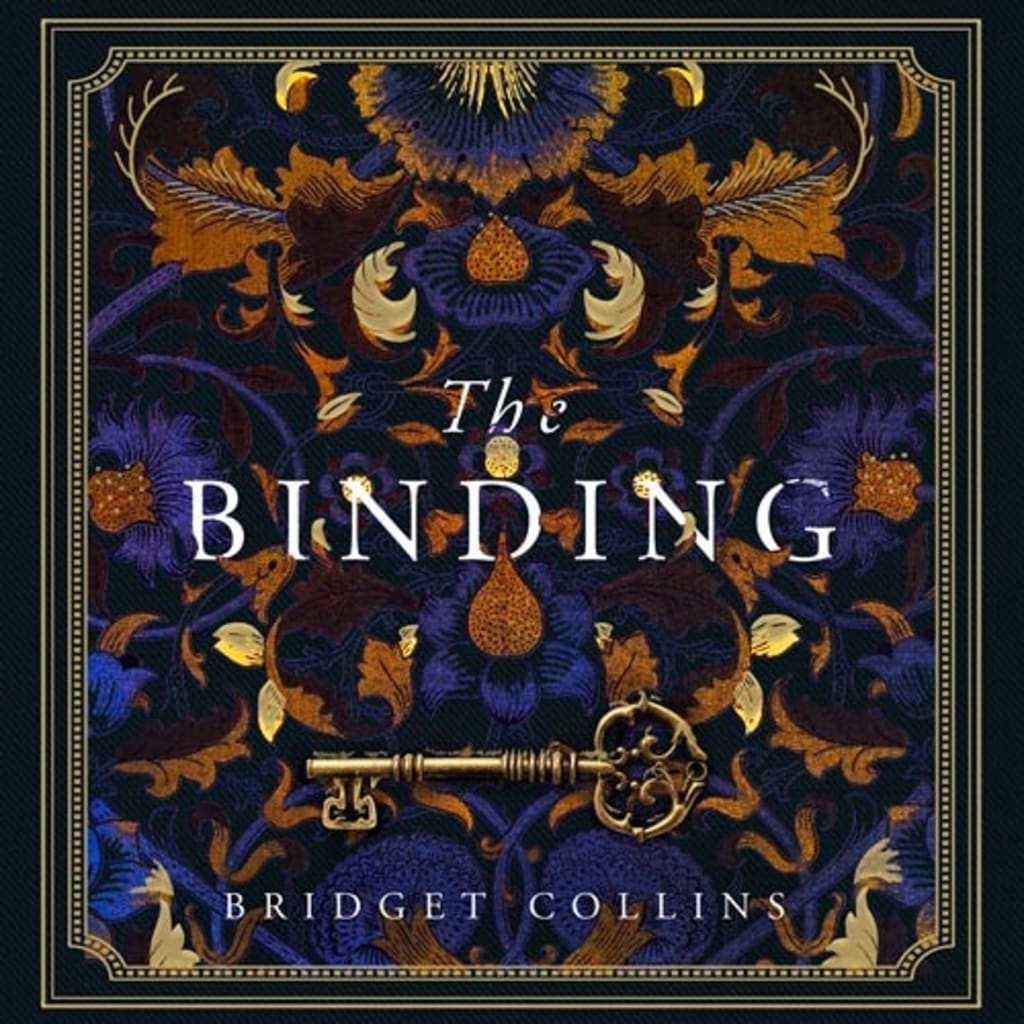 Front Cover
Author: Bridget Collins
Genre: Historical Fiction/ Fantasy
Publisher: Borough Press
"That's the moment when I should move away. But I don't. "
Looking for something new and exciting to read during the lockdown? well this book will have you lost in its pages for hours. Bridget Collins has provided us with an enchanting and spellbinding book with mystery, tension, passion and immersive writing, you wouldn't want to read anything else. This book is targeted for the young adults who are in the need to be transported to a world where mystery is all around you.
Synopsis
Emmet Farmer is thrusted into the sacred world of Book Binding, but these aren't any books, each holds something unique and extraordinary: Memories.
If you want to forget your past or hide a secret forever, Emmet can bind it for you.But when Emmet comes across a book with his name on it...The life he thought he knew is a lie and the truth is about to be reborn.
The reading and selling of these books is forbidden, but destroying them is out of the question. But what happens when one is destroyed? Well that is what Emmet farmer is about to find out.
"Then the light leapt around it, and the pages caught fire."
Review
I can easily say this is the best book I have read so far this year. Every page was filled with beautifully described environments and characters, each with their own unique personality, no two character is the same. The story is easy to follow and fast paced but it still keeps you guessing and hungry for more, making you form an unhealthy addiction to turning its pages. The chapters are the perfect length to keep your attention fixed and having the book split into three parts each focusing on a different timeline: Present, Past and Present again...but with a twist is enticing. Having the perfect environments and characters that are described and written perfectly not only tell the story, but build it. Making them real not only in the book but in the reader's mind makes the story all that more immersive because you can physically see what is happening and feel what the character is feeling.
Emmet Farmer is a young, strong willed and naïve boy that suddenly finds himself in a world he doesn't understand with people who are more then just strangers, each with their own dark secrets. His character goes through so much that you can't help but sympathise and form a bond with him. The environments he finds himself in are all different and full of magic! It evokes an atmosphere of tension yet with a pinch of curiosity.
Besides the story being beautifully written, the book itself is unique with its intricate and elegant cover and purple coloured pages, just holding the book and feeling it fills you with excitement and eagerness; as if it was bound by Emmet himself. Bridget Collins has really written a book here worthy of many awards apart from just earning the number one best selling title in 2019. You will laugh, cry, scream and just beg for more.
"Darkness swooped out of nowhere and ripped me apart."
Overall Rating: 5/5
I can honestly say this is one of the best books I have ever read! At first I wasn't sure I would like it but within the first few pages I was wrong! I am very much addicted to this book and would waste no time in reading it again. I can only say one bad thing about it, and that is I don't see a sequel being written, which is very disappointing as Emmet is character who can be developed further and have more exciting adventures. Hopefully in the future Bridget Collins will release another book with the same magic, spellbinding and awe inspiring personality.
If you wish to purchase this book, you can find here:
literature
About the author
Just your average Gamer, Reader and Writer. Hoping to make this full time, so please read and enjoy and a tip goes a long way! Thank you, Merci, Gracias, Grazie, Spasibo
I am a female from England, who has a passion for video games!
Reader insights
Be the first to share your insights about this piece.
Add your insights