Bobby Caldwell, American Singer Behind the Hit Song 'What You Won't Do for Love,' Passes Away at the Age of 71.
R.I.P Bobby Caldwell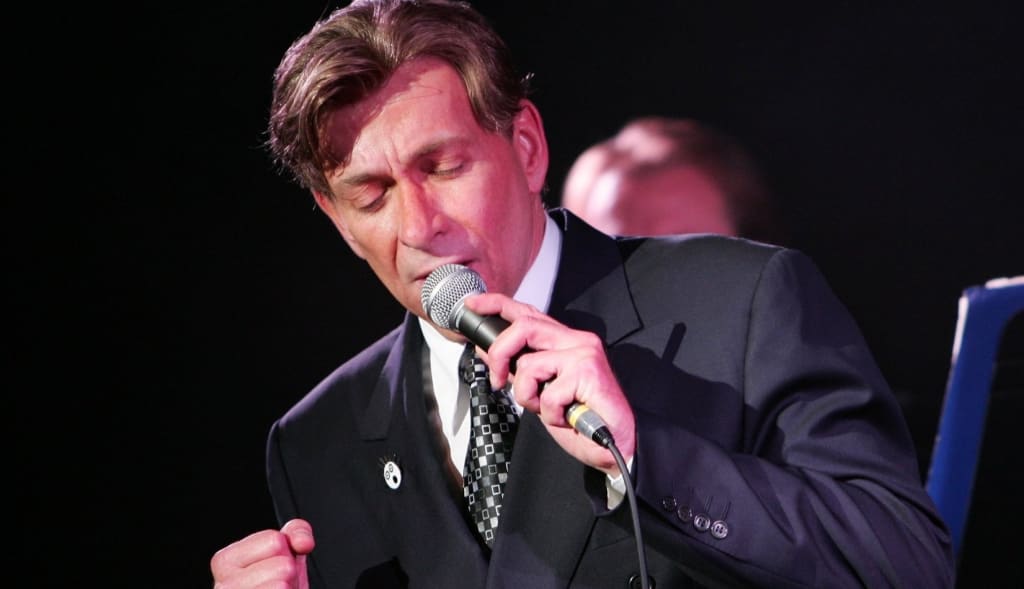 Free Wallpaper downloaded from wallpaperflare.com
Bobby Caldwell, a singer known for R&B hits like "What You Won't Do For Love" and "Open Your Eyes," passed away at the age of 71. His wife, Mary Caldwell, wrote on his official Twitter account that he passed away at home after a long battle with health problems. She thanked fans for their prayers over the years.
Caldwell's health issues started six years ago when he developed "floxed," a condition that results from an unfavorable reaction to a fluoroquinolone antibiotic. The condition affected his health for the rest of his life.
Caldwell's music transcended genres, including jazz, R&B, and rock. His soulful hit song "What You Won't Do For Love" became an instant classic after its release in 1978 on his debut album of the same name. The song has endured through the years, with artists like Tupac Shakur, Boyz II Men, Michael Bolton, and Snoh Aalegra covering it or sampling it in their own work.
Hip-hop artists like Chance the Rapper, The Notorious B.I.G., Lil Nas X, and Common have also sampled other Caldwell songs. Caldwell's "Open Your Eyes," from his 1980 album "Cat in the Hat," was sampled in Common's hit song "The Light" and covered by John Legend.
Many artists and fans have taken to social media to pay their respects to Caldwell. Chance the Rapper shared a screenshot of a Twitter conversation with Caldwell in which the singer thanked him for sampling one of his songs on a record that had not yet been released. Questlove shared clips of Caldwell's music, lamenting that he never had the chance to meet the singer in person. Common and John Legend both thanked Caldwell on Instagram for what he did for music.
Caldwell was born in New York in 1951 and raised in Miami. He grew up listening to legendary musicians like Nat King Cole, Frank Sinatra, and The Beatles. His parents hosted a musical variety TV show called "Suppertime," and Caldwell began performing professionally at 17. He got his big break playing guitar in Little Richard's band in the early 1970s before landing a solo record deal.
On the cover of Caldwell's first album was a silhouette of a man watching the sun go down. In a 2005 interview with NPR, Caldwell explained that the label did not want it well known that he was white, as they were targeting the R&B market. The label's efforts to hide his identity quickly faded when he went on tour with Natalie Cole, the daughter of Nat King Cole.
In an interview with NPR in 2005, Bobby Caldwell revealed that the label's efforts to hide his identity quickly faded when he went on tour with Natalie Cole, Nat King Cole's daughter. Caldwell's music and legacy will be remembered by fans and other musicians for a long time to come.
In addition to making his own music, Caldwell wrote songs for other artists, including Amy Grant and Peter Cetera's Grammy-nominated duet "The Next Time I Fall." He released his latest album, "Cool Uncle," in collaboration with Jack Splash in 2015.
Caldwell's wife, Mary, whom he was married to for 19 years, and his daughters, Lauren and Tessa, as well as his stepdaughter Katie, will miss him.
Bobby Caldwell was a gifted artist who made a significant contribution to music. Both his fans and the music industry as a whole will miss his soulful voice and distinctive sound.
As a singer-songwriter and musician, Caldwell left a big mark on the music business. His soulful voice, unique style, and ability to blend genres have inspired countless artists and helped shape the sound of R&B, jazz, and rock music. As fans and musicians continue to mourn his passing, Bobby Caldwell's music will continue to live on and touch the hearts of generations to come.
Reader insights
Be the first to share your insights about this piece.
Add your insights