'Blinded By the Light' Is an Inspiring Story That Will Connect With Audiences All Over the World
No spoilers!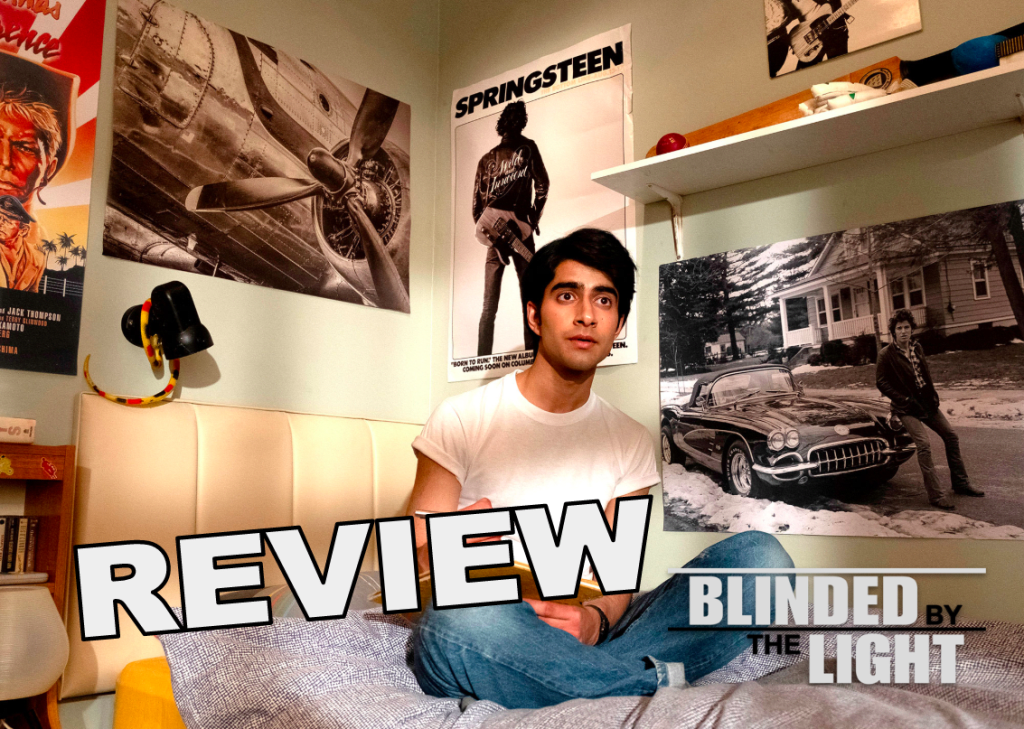 I had an advance screening for this movie a month ago, but decided not to go because of the rain. Now that I've watched this movie at another screening, I only have one thing to say.
Damn you, rain, for making me wait to see a movie this incredible.
Here We Go!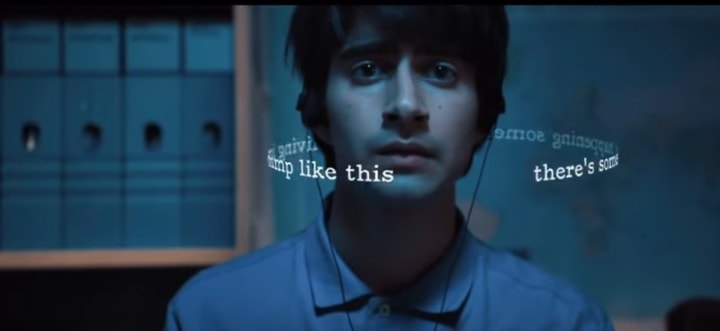 Blinded by the Light is a comedy-drama film written by Paul Mayeda Berges, Sarfraz Manzoor, and Gurinder Chadha, and directed by Chadha. The film follows a Pakistani-British teenager named Javed who aspires to be a writer, but is trapped with his family, including his overbearing father.
However, he eventually falls in love with the music of Bruce Springsteen, connecting with his lyrics, and the music inspires him to make his dreams into a reality, as he deals with his familial issues and the racial turmoil of England in 1987.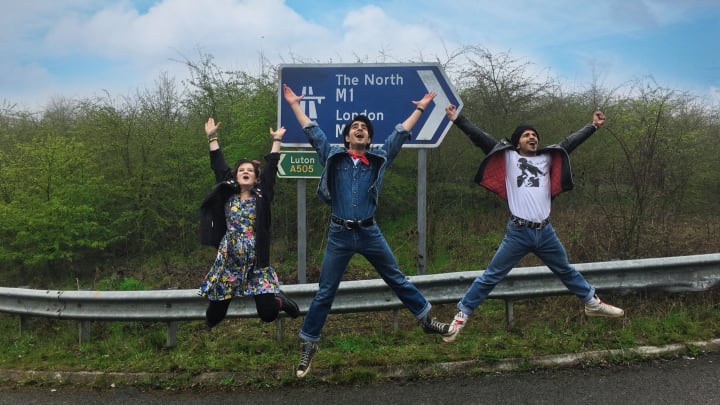 Now, I watch a ton of movies, and during the previews for my screening of The Art of Racing In the Rain last week, I realized that I had seen this film's trailer so many times that I could quote the entire thing. And I really wasn't sure of what to expect from this movie.
But I'm happy to say this movie surprised the hell out of me. This is exactly the kind of movie that I've wanted to see come out this year: an original story from someone who wanted to give people a good time at the movies, and I had a blast with this film.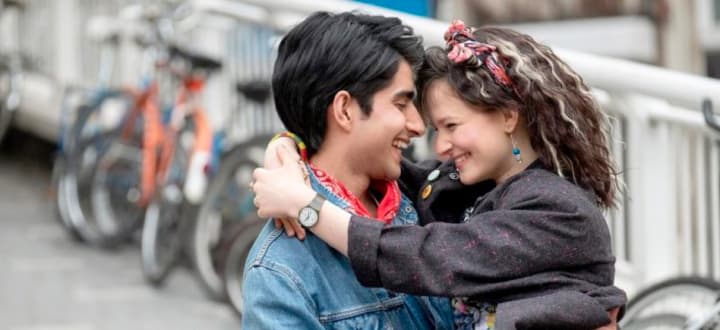 I'm gonna get a bit personal right now, because I genuinely connected with the main character. Like him, I'm a writer of Asian descent, and I've always wanted to break free from the chains holding me down, and do what I love full-time, and in that aspect, I really connected with him.
Because Javed is a protagonist that I understand, and he's a protagonist that I think many will connect with. I see his passions, his aspirations, and his struggles, and I can easily connect them to places in my life where I've felt the way he does in the film.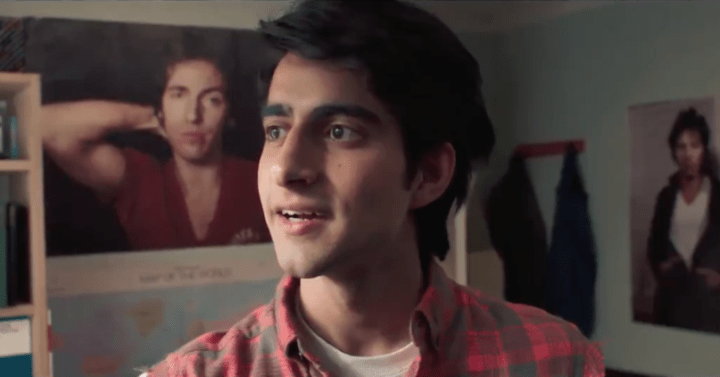 His passion for Springsteen's music can be compared to my passion for movies. Javed, like me, uses his passion as a form of escapism; to bring happiness into his life that he didn't know was possible, and I love that about him.
I saw so much of myself in this character that I completely forgot that I was watching an actor playing a character. The actor who portrayed him, Viveik Kalra, is an absolute star. He was so natural in this role, and his ability to perform dramatic scenes is what really stunned me, and fully brought this character to life.

Everyone in this movie gives a great performance, but Kalra and Kulvinder Ghir, the actor who portrays Javed's father, are the standouts.
Ghir portrays a traditional father who has a very clear idea of what he wants from Javed, and this is what creates the conflict between them, as Javed has his own aspirations that don't coincide with what his father wants, and their dynamic felt incredibly realistic and well-performed.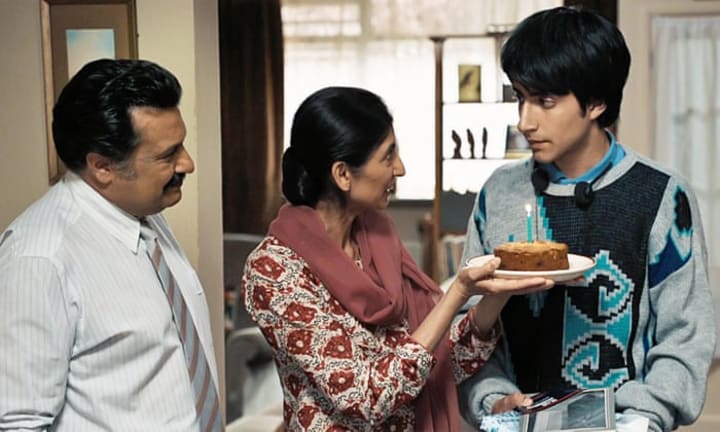 I also love the way Springsteen's music was used in this movie. Even though I'm not familiar with his work, I loved the sequences where Javed would listen to the songs, and the lyrics would appear on screen, and the lyrics would reflect what he was feeling at that given moment.
And another relationship that I really loved in this movie was the relationship between Javed and his teacher, Ms. Clay (portrayed by Hayley Atwell). Their relationship also felt very real, and I love the way Ms. Clay would encourage Javed and his passion for writing.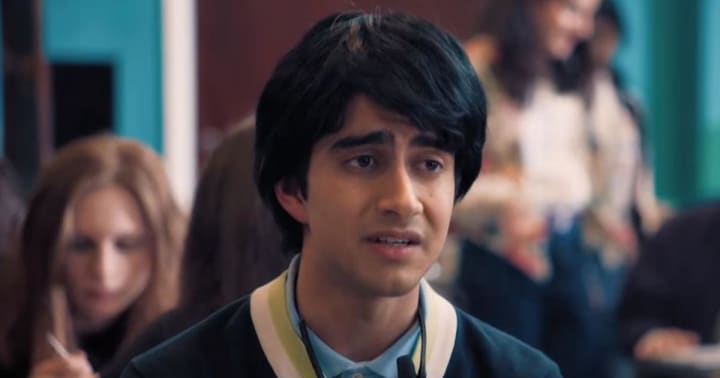 This movie was funny when it wanted to be, and was also very dramatic when it wanted to be. It's a movie with characters you really get to like, and it's a film that was much better than I was expecting.
As for problems with the film, I have two: the first one is that even though so many of the scenes and relationships in the movie are incredibly realistic, some of the musical sequences can be a bit fantastical and over-the-top, and can end up feeling disjointed from the realism of the rest of the movie.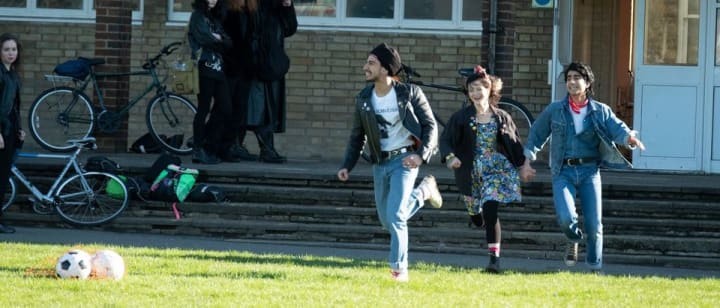 It also has a few too many relationships. This movie shows Javed's relationships with his father, his friend, his other friend, his siblings, his girlfriend, and his teacher, and at times, it can feel like the movie's a bit cluttered as a result, because of everything that's getting thrown in our direction.
But those are my only issues. This is a movie that didn't need a huge budget or a franchise to be as good as it was. It's a movie that told an incredibly moving, relatable story that I, as a second-generation American, was really able to identify with.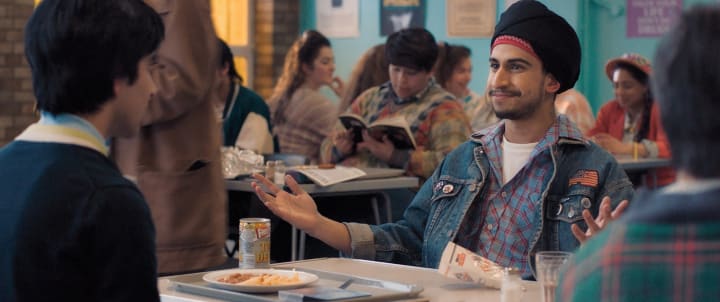 This movie doesn't only show Javed's struggles with his passions, but also his family's struggles with racism and discrimination, and I thought the certain scenes where discrimination and protests are seen were handled very maturely.
And the final act of this movie is what brought this movie to one of my absolute favorites of the year. It's emotional and heartfelt, and it's better than what I expected.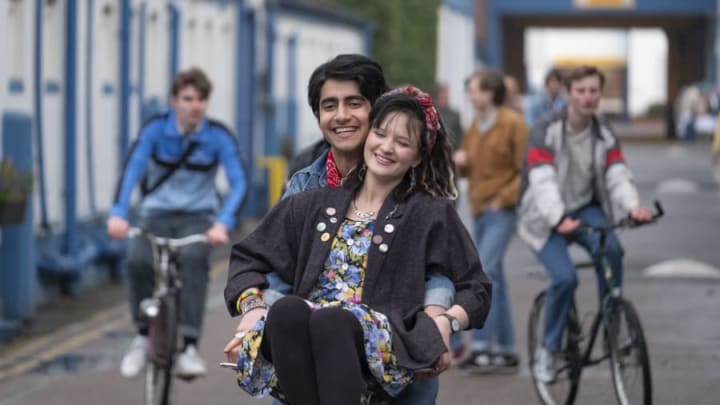 I just can't help but be so sincerely happy with the way this movie turned out. And I haven't even begun to address that this is yet another movie that was made by and stars people of color. I think this movie has given minorities a voice in Hollywood.
But this is a film that I believe wouldn't just connect with minorities—this film will connect with anyone who has ever had a dream, and wanted to chase that dream, defeat all the obstacles, and bring their ambitions to life. And I can truly say that I not only connected with this movie, but I was truly inspired by it as well.
I'm gonna give 'Blinded by the Light' a 9/10 (A).

Obviously, I recommend that you go out and watch it as soon as you can. It's important that we all support filmmakers of color, and support the people who want to tell a story that we can connect with.
According to the 2019 box office charts, only three out of the 20 top-grossing movies (Rocketman, Once Upon a Time in Hollywood, Us) were films that weren't remakes, part of a franchise, or based on an existing property.
So get your tickets now to watch this damn great movie, and bring this movie to the top of the box office.