'Black Widow' Review—High-Octane Entertainment
No spoilers!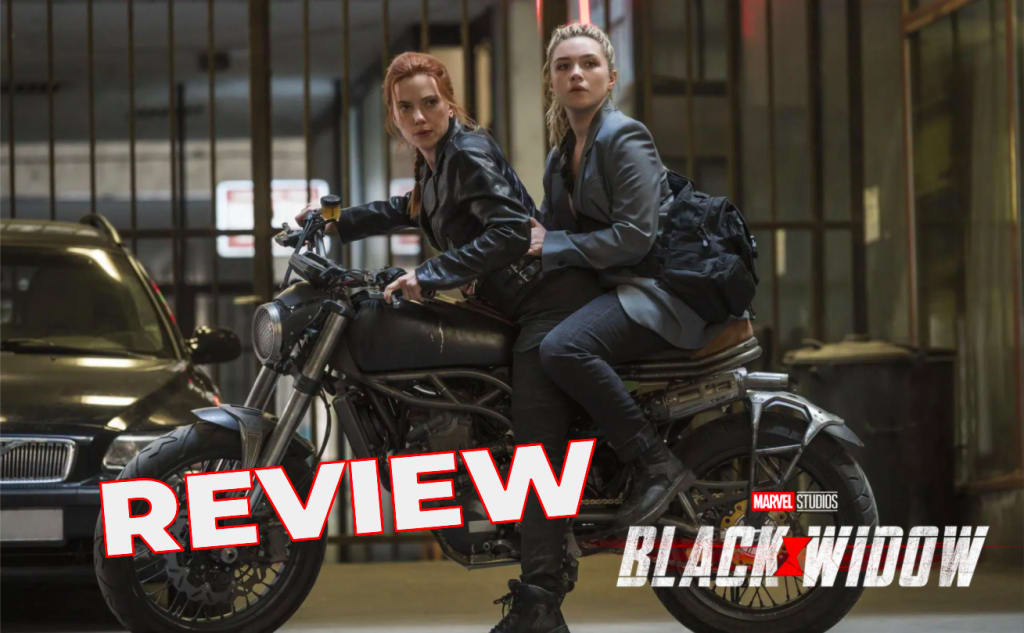 Eleven years after her introduction into the Marvel Cinematic Universe, Natasha Romanoff gets her standalone installment in Black Widow, a superhero film directed by Cate Shortland that follows Natasha after the airport battle in Captain America: Civil War, as she goes on a journey to right the wrongs of her past while battling a mysterious villain named the Taskmaster.
This is yet another film that we are finally getting to watch after multiple delays to the pandemic; what was supposed to kick off Phase Four of the MCU now has two and a half Disney+ miniseries that fans have raved about. So how does this movie compare?
It's fine. For those who don't have Black Widow as one of their favorite superheroes, I can't see this film becoming one of their favorite Marvel films. However, for those who love the character, this superhero spy thriller is sure to delight the fans who have clamored for a standalone film with this character.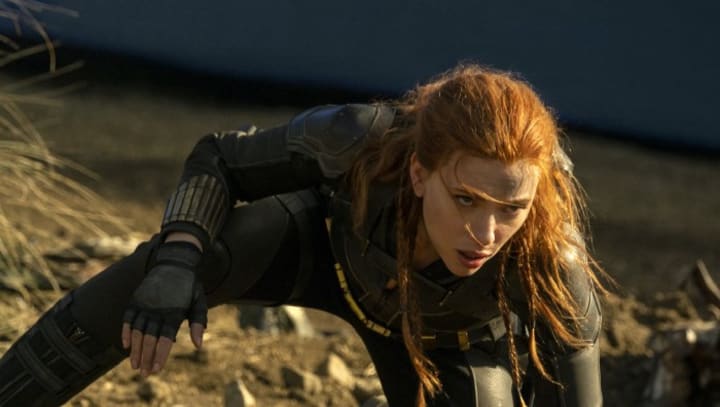 This film gives us more of what fans wanted to see, delving into more about Natasha's childhood. The opening scene and credits sequence sets up a lot of reasons to sympathize with our protagonist. This movie, much like the rest of the MCU, does a fantastic job of humanizing our characters.
Scarlett Johansson once again plays this character to perfection. Unfortunately, given her character's fate in Avengers: Endgame, this is likely the last time she will play Natasha, and she gives it her all. While some superhero performances are campy and silly, Johansson doesn't feel like she's in an action movie; she feels like she's in a serious drama, and the nuance she brings is incredible.
Black Widow stands out as a character because, unlike the other Avengers, she doesn't have superpowers or an awesome suit to hide behind. Instead, she's just a woman with a dark past and a couple of gadgets who can kick serious ass.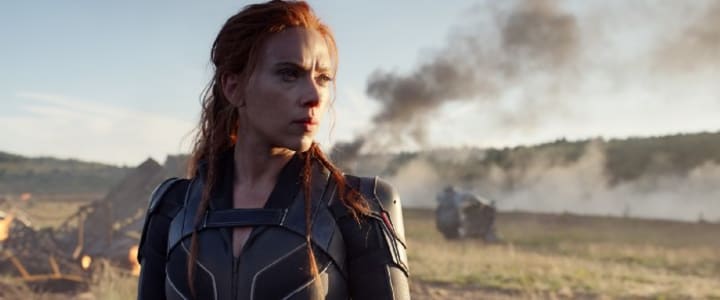 As she is the most human out of all the Avengers, the action in this movie feels unique. This film doesn't have CGI-heavy sequences the way films like The Incredible Hulk and Doctor Strange do; the setpieces feel like Mission: Impossible with a Marvel twist, offering hard-hitting fistfights, shootouts, and car chases.
The action, especially in the breathtaking final act, is thrilling. As usual with Marvel, we have visually stunning action sequences that offer a spectacle that can only be experienced in the movie theater. It's a hell of a time, and whenever the action kicks in, you won't be able to wipe the grin off your face.
It's also funny when it needs to be. Surprisingly, much of the comic relief comes from Florence Pugh as Yelena Belova, a sister figure for Natasha. They have a wonderful amount of chemistry together, and Yelena's combination of being a badass and a little sister allows for some organically funny scenes throughout the film.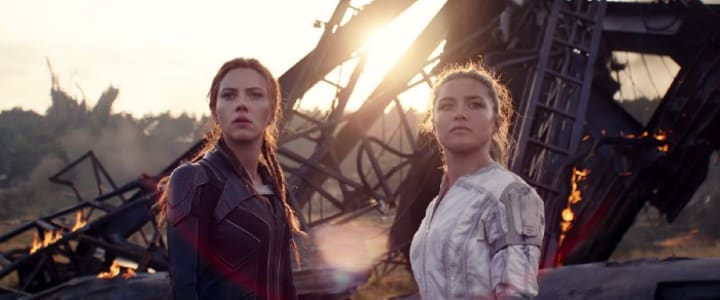 However, as far as the MCU goes, this isn't one of the stronger entries. The story feels staggeringly simple, with the characters finding easy solutions to nearly every obstacle they face. It's a film that doesn't take a single narrative risk as far as mainstream Hollywood blockbusters go.
The biggest disappointment with the film is the villain. Marvel's focus has always been on their heroes, while their villains simply pose as physical adversaries. Unfortunately, Taskmaster is the epitome of a weak Marvel villain, barely saying a word throughout the entire film.
None of the characters even discuss Taskmaster in any of the scenes where Taskmaster is not present. The characters are more focused on the story surrounding the Red Room, and they never discuss how to defeat Taskmaster. When we eventually see the person behind the mask, the film doesn't do much with them.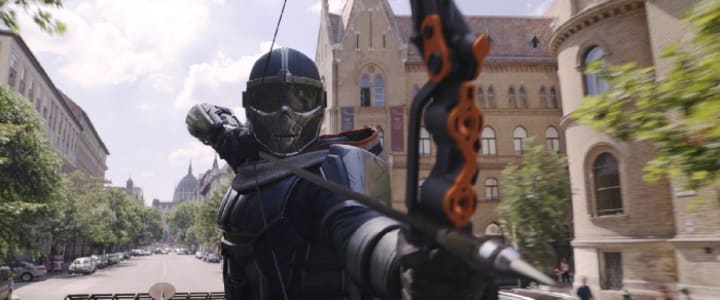 But Taskmaster isn't the film's only villain. The movie introduces a new villain who serves as the mastermind behind Taskmaster and the Red Room. However, this villain is also incredibly boring, as they have little screen time and spend their minimal time sitting places, narrating their evil plan.
It's strange how much this movie puts its villains to the back-burner. They feel like an afterthought in a film primarily about Natasha and her family. However, David Harbour and Rachel Weisz give excellent performances as Natasha's parental figures, and they also bring a good amount of fun to the film.
Despite a second act with pacing issues and some sloppy reveals, the action kicks into full gear in the final act, where we get to see the extent of Black Widow's powers. Again, we have wonderful quiet moments that ground her in humanity on top of the high-octane entertainment we've come to expect.
Those who believe a Black Widow movie is long past due have a point—and if you want to experience the newest Marvel film, you can't go wrong with this one.
Grade: ★★★✬☆ [7/10, B-]
Jonathan's Tips: Watch this if you like superhero movies. Don't expect too many cameos from established MCU characters. Lower your expectations a little. Florence Pugh is talented.
Black Widow arrives in theaters and on Disney+ with Premier Access on July 9, 2021.
review
About the author
Film critic. Lover of Pixar, Harry Potter, Star Wars, Marvel, DC, Back to the Future, and Lord of the Rings.
For business inquiries: [email protected]
Reader insights
Be the first to share your insights about this piece.
Add your insights