Black Panther Wakanda Forever Review: Ryan Coogler Delivers The Best MCU Film of Phase 4
Black Panther Wakanda Forever is not a superhero movie but an emotion for those who have met and loved Chadwick Boseman, on and off-screen.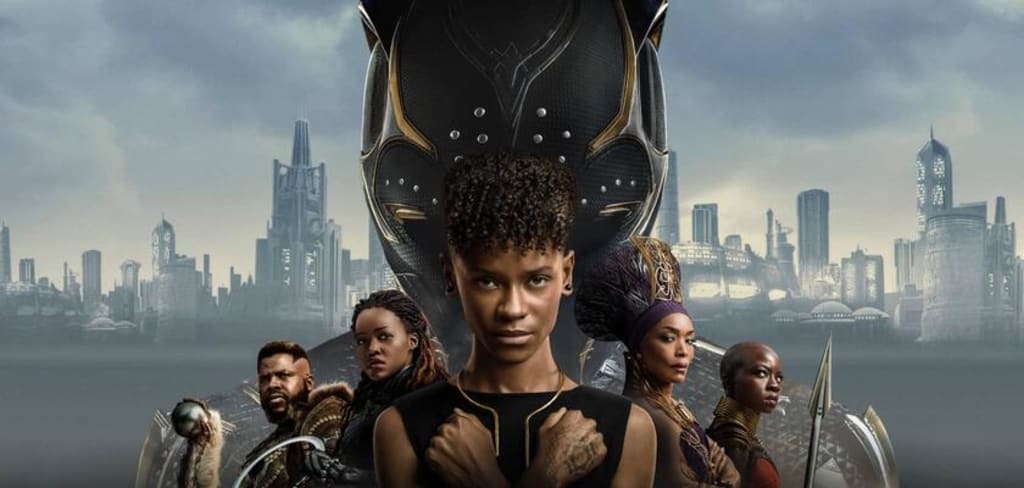 marvel studios
Warning: This post contains spoilers for Black Panther: Wakanda Forever.
Even before we see the first frame of Black Panther: Wakanda Forever, it is clear that the film is a tribute to Chadwick Boseman. The actor, who played Marvel's original Black Panther, is ever-present in the film in spirit. And Ryan Coogler's film beautifully pays tribute to the late actor in perhaps the best way a film can.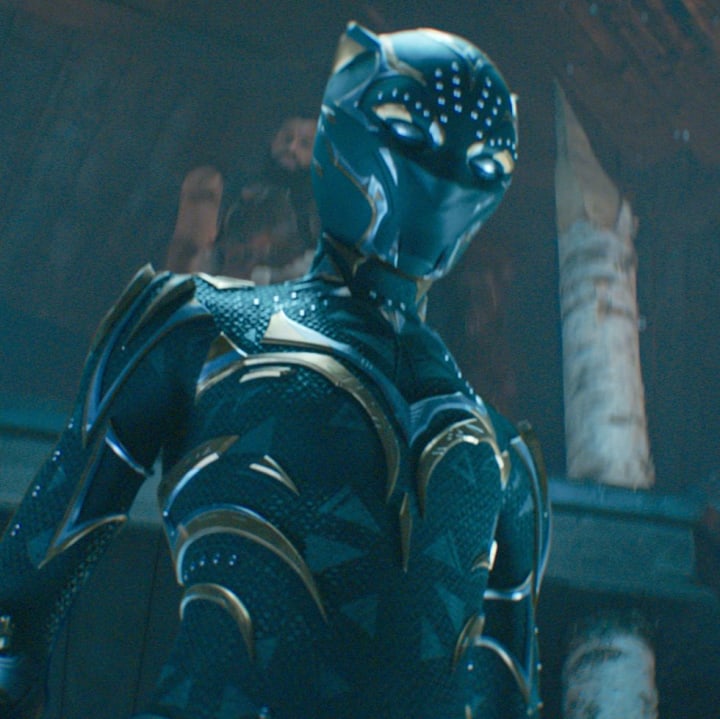 What the film does get right is how it weaves Chadwick's death into the story in how Wakanda also lost King T'Challa to an illness. The parallels are emotional, particularly a throwaway line from Shuri (Letitia Wright) on how her brother suffered in silence. Then, the film builds from there, showing how the tiny African nation is led by Queen Ramonda (Angela Bassett) in a period of rebuilding. But as the global superpowers encroach upon their territory and resources, a new player enters the game: the underwater empire of Talocan led by their God-king Namor, who wages war against the surface world. And sadly, Wakanda finds itself in the middle of his path of destruction.
There's no question that returning director Ryan Coogler (who also co-wrote the film with Joe Robert Cole) was faced with a difficult task when taking on Black Panther: Wakanda Forever. Some might disagree with the decision to center the film around T'Challa's death rather than recasting the character, but from the opening moments, it's clear the movie holds nothing but love for Boseman and all he stood for. It's hard not to think that when Ramonda or Shuri shed tears for T'Challa, Bassett and Wright were also crying for Boseman. Coogler and Cole smartly weave in quieter beats for the characters amidst the typical Marvel action. There are much-needed conversations that take place here, and they provide some welcome shades and depth for several characters. A strength of Black Panther was its supporting cast of characters. Wakanda Forever only builds upon that, whether it is by giving Jabari leader M'Baku (Winston Duke) a deeper characterization or letting Dora Milaje general Okoye (Danai Gurira) possess some stunning vulnerability. The cast as a whole is reliably excellent. Bassett gives a soaring performance as a devastated, yet impressively strong-willed queen, while Wright truly steps into her own here. Lupita Nyong'o also excels with a more developed Nakia.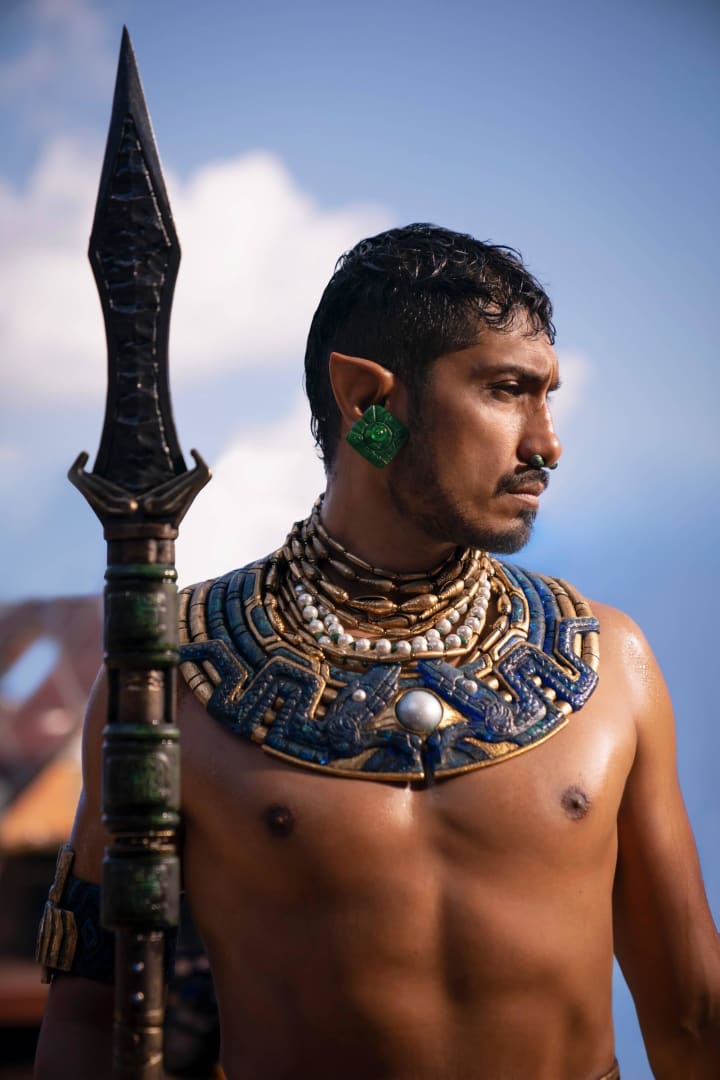 Black Panther: Wakanda Forever introduces two major Marvel Comics characters to the franchise, Huerta's aforementioned Namor and Iron Man successor Riri Williams (Dominique Thorne). Both performers sink into their roles right away and cement themselves as welcome additions to the MCU. Huerta especially proves to be one of the franchise's most compelling antagonists, lending Namor a layer of charisma and sympathy that, for a time at least, is hard to root against. Namor and Riri are among Wakanda Forever's strengths, but their presence also serves as a reminder of just how much this movie has going on all at once. There's Wakanda's fight against Talokan, Riri's origin story, and the heroes' mounting grief, as well as a surprisingly entertaining (yet a tad extraneous) subplot involving Everett Ross (Martin Freeman). On top of all that, this is a Marvel sequel that goes to some dark places and takes some big swings. At times, Coogler and Cole's script seems to strain from the effort it takes to pull all these threads together, and while the final product isn't perhaps as clean as the first Black Panther, it is still a thrilling, emotional ride.
About That Jaw-Dropping Wakanda Forever Cameo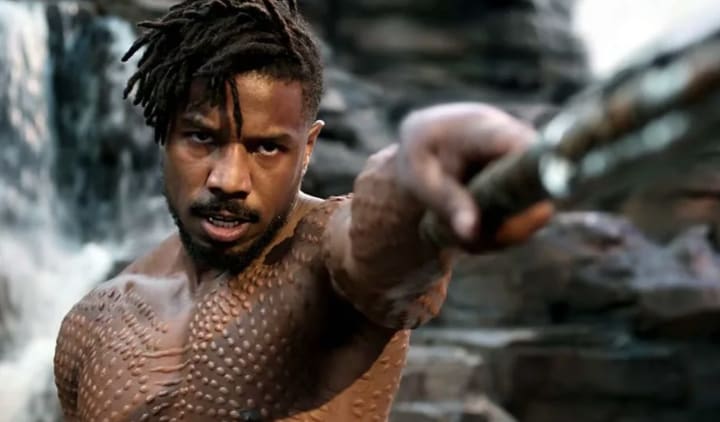 Killmonger is back from the dead—sort of. Michael B. Jordan's legendary villain from the first Black Panther film makes a surprising cameo in the sequel, Wakanda Forever.
When Shuri, the new Black Panther, takes a synthetic version of the heart-shaped herb that imbues the consumer with superpowers, she visits the realm of her ancestors. She expects her mother, her brother, or perhaps even her father to be waiting for her to offer some sage advice on her new leadership role. Instead she finds her mass-murdering cousin, Killmonger. Not ideal.
Marvel's Phase Four has been somewhat controversial online, and Black Panther: Wakanda Forever will no doubt lead to debates. It's an MCU movie bursting with ideas, brilliant callbacks to the previous film, and piercing expressions of grief. After spending several movies diving into the multiverse or traversing the far reaches of space, the MCU has now offered one of its most poignant stories yet, and it largely pays off. Audiences will likely cheer and cry in equal measure. Black Panther: Wakanda Forever is a fitting tribute to an icon, and it paves an exciting way forward for the Marvel franchise while cementing itself as a cultural force to be reckoned with.
special mention:
Autumn Durald deserves a mighty mention for the cinematography. She not only presents Wakanda in a different, gloomy light keeping the tone of the film but also takes you on a mini-Avatar-like journey with the Aztec city of Talokan. The CGI work does justice to both nations.
The cinematography is supported well by Ludwig Göransson's music. Not only does Wakanda Forever live up to the benchmark set by Black Panther's score and playlist in 2018 but Göransson plays with silence in most scenes
The cherry on the icing is the closing and mid-credit scenes. You not only find yourself swelling up but are also beautifully taken by surprise. The mid-credit scene will go down as one of the most memorable mid-scenes in the history of MCU.
About the Creator
Blogger focused on film, media, fandom, music, science, technology, and all things geeky. Also a UX Designer/Internet Moderator/Content Creator/Book Author
Reader insights
Be the first to share your insights about this piece.
Add your insights