Better Watch Out - A Movie Review
'Better Watch Out' involves a sinister plot, great acting, and a moral to never doubt.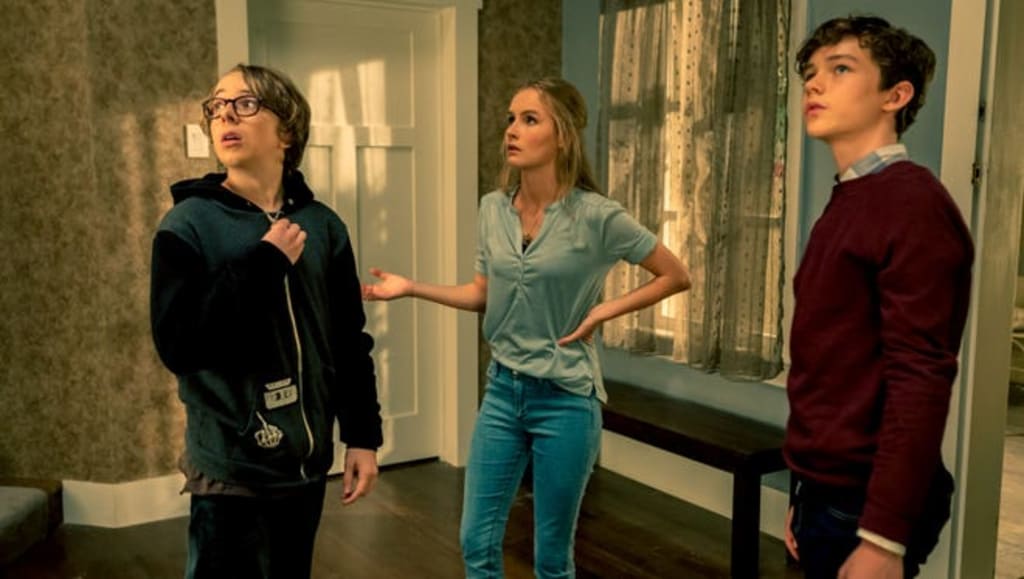 Did you hear that noise? I think I heard something upstairs.
Better Watch Out snuck into theaters in 2016. Believing that it will be a regular night babysitting, there is someone else in the house. Ashley protects Luke, a twelve-year-old boy, only to realize that this is a home invasion unlike no other.
Better Watch Out immediately struck my attention for its holiday/horror vibe. If you have not seen this film, I greatly recommend that you avoid reading anything about it. Supplied with several twists and turns, Better Watch Out involves a sinister plot, great acting, and a moral to never doubt.
Upon looking at the cast list, another part that intrigued me to watch this film was that it was another collaboration between Olivia DeJonge and Ed Oxenbould. After playing siblings in The Visit, the two actors create a totally different relationship. I completely forget that they were in The Visit. I know these two actors are going to go far with their impressive acting capabilities.
Olivia DeJonge was terrific as Ashley. She explored her character very well. She was willing to take risks. Ashley does not have it easy throughout the film, being tortured, but knowing not to give in. Though it's an awful situation to experience, Ashley dons a message to viewers that no matter what happens you can never give in.
You never know what is going on in anybody's mind. Luke fools everybody, including the audience. Levi Miller does an extraordinary job switching from a supposedly innocent boy into disturbing sociopathic behavior. My favorite aspect of his character is how he doesn't fully think through plans, specifically during the climax.
Better Watch Out has a small cast of characters. Like DeJonge, Ed Oxenbould does a great job embodying a new character. He and Miller built up their friendship very well, talking dirty jokes. But this friendship is not healthy.
Aleks Mikic did a great job. His character had a motivation instead of just being there. Strangers Things fans will be happy to see Dacre Montgomery.
Expect appearances by Patrick Warburton and Virginia Madsen. Here's a fun fact. Out of the entire cast, Warburton and Madsen were the only ones who were not Australian. Cast at the last minute, I feel like their characters could have been written better, instead of constantly picking at one another.
The story for Better Watch Out moves at a suitable pace. Editing created the right tension and surprises. Camera angles mastered the horror aspect making you pay close attention to the background. One special effect melted together very well with dark imagery. I did not expect any of the twists and turns. For most of it, I leaned forward in my seat.
Fair warning that some audiences may be triggered by some of the sexual behavior in the film. For anybody who is not a fan of a home invasion or torture, you should skip this film. I was uncomfortable at one point when characters were forcing others to do things that weren't appropriate. Luckily, the story does not take an uncomfortable angle as I thought.
One of the best parts of Chris Peckover's direction is the way he edited the film. Watching the film a second time is a stark contrast to the first watch. Peckover did an outstanding job with character direction and making sure that the actors were safe performing stunts. Overall, his camera work sold a genuinely on-edge film.
As I warned, Better Watch Out is not for all audiences. If you are a horror lover and searching for a new movie, put Better Watch Out on your list.
movie
Writing has been my passion since I was 11 years old. I love creating stories from fiction, poetry, fanfiction. I enjoy writing movie reviews. I would love to become a creative writing teacher and leave the world inspiring minds.
Receive stories by Marielle Sabbag in

your feed