Best Stand-Up Comedy Specials Streaming on Netflix
In good times and bad, the best stand-up comedy specials streaming on Netflix will make us bust a rib laughing.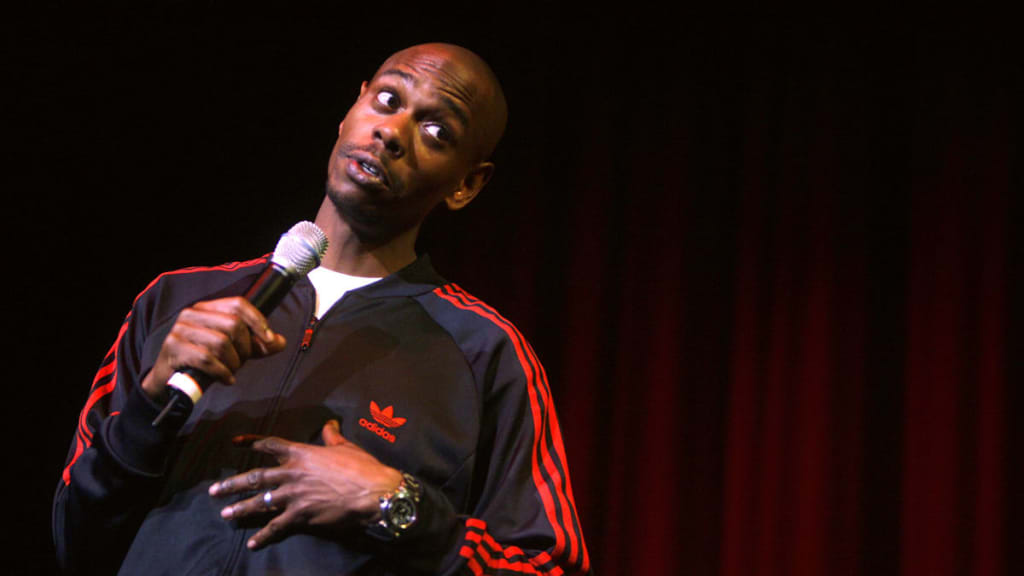 Stand-up is the purest of art forms, as there is absolutely nothing between audience and artist—it's all pure reaction. You laugh, or you don't. You get the joke, or you're offended—it's that simple. If you're a real stand-up nerd, than you should really be taking advantage of the hidden gems on Netflix.
Netflix has cornered the comedy game, and ever since the streaming service started putting out hour-long original specials a few years back, it's become the number one place for fresh comedic content.
We are smack in the middle of the second comedy boom, and the amount of material out there can be a tad overwhelming for somebody just getting into the world of stand-up. Where should you start? Well, setting aside personal taste for a minute, there are some stalwarts you should be familiar with, and many of them have made the cut on this list of the best stand-up comedy specials streaming on Netflix. However, many of these names are new or lesser known, but don't let that deter you—watch them immediately.
Tom Segura has one of the most unique comedic voices around, as he is one of the few comedians who doesn't do movies or television, his entire career is built around his stand-up act—and it shows. His most recent special, Mostly Stories, is one of the most consistently hilarious hours you will ever see, and one of the best stand-up comedy specials streaming on Netflix. From stories about meeting Mike Tyson on an airplane to the taboo male taint, Segura's bits never miss a beat.
It's only a matter of time before Segura becomes a household name, as his throwaway lines are often as funny as other comics entire act. I've seen him several times over the past few years, and every time he is bolder, sharper, and more observant. He also hosts the great podcast Your Mom's House with his hilarious wife, Christian Pazitsky.
Sarah Silverman is one of the greatest comics of all time, and in ASpeck of Dust she is in vintage form: sweet, silly, and filthy. She throws in bits of political humor, but mostly sticks to her own family and personal experiences. Howeber, her bits about Planned Parenthood and the recent election are particularly poignant.
But, Silverman never turns it into a rally, veering between harsh truths and dirty jokes with the loose command of somebody who's been doing comedy as long as she has. If you've got Hulu, make sure you check out her new brilliant show I Love You America.
With several specials over the past few years, Hannibal Buress is one of the most prolific stand-ups currently working. He got some notoriety for being the first comic to call out Bill Cosby onstage, and thankfully for us it brought him a wider audience. However, even before that he had a few great comedy specials and impressive writing credits.
Comedy Camisado has Buress working with his trademark ease, and the material is some of his strongest yet. With its release, the Chicago native dropped one of the best stand-up comedy specials streaming on Netflix.
Bill Burr is considered a true comics comic, and his body of work over the past several years has practically made him a living legend—he is already widely considered one of the greatest comedians off all time. Shot in black and white, I'm Sorry You Feel That Way is vintage Burr. He always takes great pleasure in introducing a tough topic, watching some of the audience pull back and tighten up, and then, somehow, he always reels them back in by the end of the bit.
One of the best stand-up comedy specials streaming on Netflix has Burr discussing a wide range of topics including overpopulation, guns, and old white racists. Moment to moment he is one of the funniest people in the world, and watching him go on a rant is a sight not to be missed.
The great thing about Baby Cobra is how a pregnant Ali Wong never mentions the fact that she's pregnant until the set is almost over. She just launches into her jokes with a hilarious energy, easily one of the best stand-up comedy specials streaming on Netflix. If you are unfamiliar with her work, this special deserves at least two viewings. She covers topics like hoarding, sexual misadventures, and why she thinks feminism is terrible.
Podcast king and veteran comic Marc Maron is at the top of his game in Thinky Pain. It's Maron at his most vulnerable and confessional, all filmed before and intimate live audience. He gets into his new vinyl obsession, being bad at sports, and his struggles with interpersonal relationships.
There aren't punchy one-liners in a Marc Maron set, instead he opts for a longer story telling style, a style few comics can pull off as flawlessly as him. It's honest, sometimes brutally so, and while it isn't always laugh out loud funny, Maron is always compelling and thought provoking.
Patton Oswalt returns from a recent personal tragedy to spin comedy gold in one of the best stand-up comedy specials streaming on Netflix. He won an Emmy for his last hour long set Talking for Clapping, but in Annihilation he hits another level.
He talks about the terrible tribulations of the Trump Era, as well as dealing with the heartbreak of losing a loved one. The second half of the set is where he really gets into discussing losing his wife, and while it may sound hard to watch, somehow Oswalt makes it funny. He often manages to be both heartwarming and heartbreaking within the same sentence, and it's highly impressive.
Dave Chappelle has been away for years, but when he came back this year he came back in a big way—releasing two hour long specials simultaneously. And of course, they were incredibly well received, definitely some of the best stand-up comedy specials streaming on Netflix.
Chappelle is comedy royalty, and his return was highly anticipated as far as comedy specials are concerned. He shared his biting insights on race. sexuality, the dangers of technology (especially social media), and even OJ Simpson—we are all lucky to have a voice like his back during times like this.
Morgan Murphy is one of the driest comics you'll ever watch perform, and her observations are some of the most unheralded in all of comedy. Her self-deprication is always spot on, and even though she is more known for her work as a writer (2 Broke Girls, Crank Yankers, Jimmy Fallon, Jimmy Kimmel), Irish Goodbye is one of the best stand-up comedy specials streaming on Netflix.
Murphy isn't shy from taking on subjects like whether or not she's a lesbian (she isn't), Planned Parenthood, and teenaged sexter's.
Doug Stanhope is a legend of the road, and one of the most respected comics to ever live. His special, Beer Hall Putsch, is one of the best stand-up comedy specials streaming on Netflix. He tells a story about near-dead boxing legend Jake Lamotta, who is being used by his trophy wife to tell tickets at the community theatre.
However, the big bit is a hilarious and somehow heartwarming of his mother's suicide—in which he and his brother helped pull off. They treated it like a big party, and if that sounds grim, you don't know Doug Stanhope, so your best bet is to hear it from his mouth.
Mike Birbiglia is generally clean and sometimes appears corny, but if you really listen to his stuff its deep and honest—the most you can ask for. Throughout his set, he reflects on the meaning of good and bad jokes, and why great jokes are incredibly important to us all.
He riffs on life's ups-and-downs, but mainly focuses on the unfortunate events in life that he spins into comedy gold—something he encourages us all to try.
Micael Che, Daily Show alum and current SNL cast member, gets into the big issues in Michael Che Matters—one of the best stand-up comedy specials streaming on Netflix. He touches on some uncomfortable subjects, such as Jesus, Guns, and the Black Lives Matter movement.
Che doesn't pull any punches and he seemingly isn't afraid to alienate the crowd, and he clearly doesn't have any interest in holding their hand—a recipe for great comedy.
Australian comic Jim Jefferies is one of the biggest draws in comedy these days, and with some of the material on Bare it's easy to see. It got a bunch of notoriety when it came out due to his stance on gun control—always a hot button in American culture.
He hits on every topic from mass shootings to family values, and it's great to see a true pro working at this high of a level, clearly one of the best stand-up comedy specials streaming on Netflix.
Neal Brennan is perhaps best known for co-creating the Chappelle Show, and 3 Mic's is his first comedy special. It's going to be tough to repeat, as it's one of the most brutally honest stand-up comedy specials streaming on Netflix. He opts for a mix of three styles of comedy: one-liners, longer form stories, and poignant tales of his personal battles with depression.
He strikes the perfect balance, as any time you feel like it's getting too heavy and Brennan might bum you out, he kills the lights, moves over to another microphone, and changes the pace of the show, truly brilliant stuff.
comedy
About the author
Joseph Farley is a North Jersey based writer who loves short fiction and stand-up comedy
Reader insights
Be the first to share your insights about this piece.
Add your insights