Best Sellers - A Movie Review
'Best Sellers' is a humorous film detailing the book publishing process.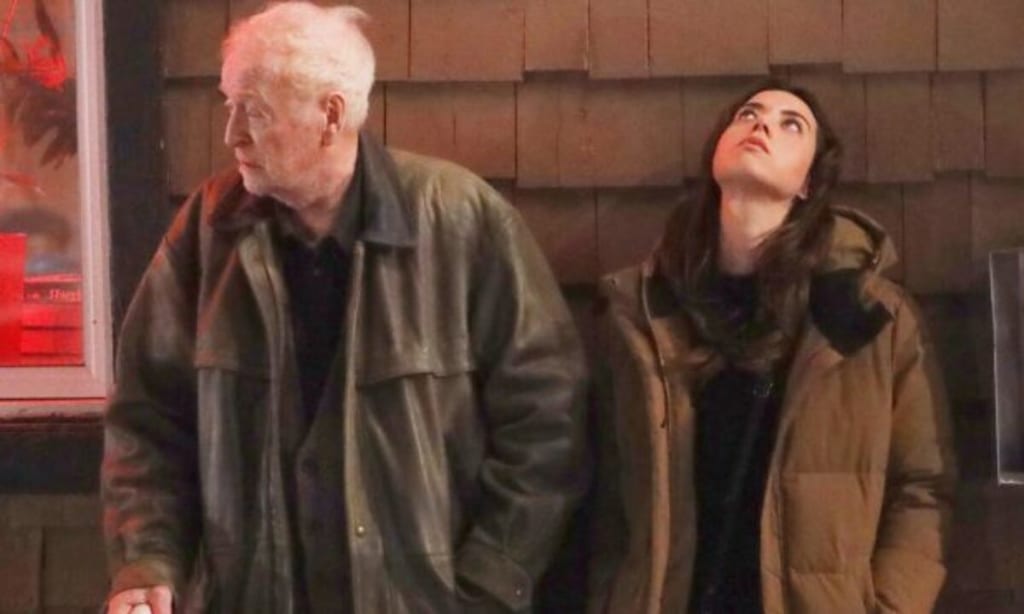 We have to look within to be relevant if we want to sell this book.
Best Sellers was released in 2021. A young publisher is persistent in publishing a cranky curmudgeon's book. Reluctantly heading out on a book tour, Harris Shaw is unwilling to take it seriously leaving Lucy to come up with crafty ideas.
It's interesting to note that I published my first book the night after watching Best Sellers. Best Sellers is a humorous film detailing the book publishing process. A few halts in the story, it has a good message to aspiring authors.
Michael Caine and Aubrey Plaza made an excellent team. One is determined while the other lives with no care. Spending most of the film arguing, Caine and Plaza solidified their dynamic, realizing that they have more in common. Shaw and Lucy have a lot of fights over the course of the film, even while Lucy is vomiting into the toilet.
Harris Shaw is a despicable man who says and does whatever he pleases. Caine was wonderful in his performance, both comically and in his dramatic appeal. Aiming a gun at two publishers who arrive at his house announced is one of them. Believing that he is no longer well-known to the world, Shaw is fighting more inward battles than he lets on.
I like how Plaza conducted her character. In most of her roles, Plaza has always played the part of a hard-working young woman who never takes no for an answer. But, there is always an underlying matter that she is trying to resolve. Plaza acted out a convincing meltdown.
Best Sellers also include Scott Speedman, Ellen Wong, Cary Elwes, and Luc Morissette. I cannot forget to mention one of the most adorable cats I have ever seen in a film. It stood on its legs and cuddled up with the characters.
Rachel was one of my favorite supporting characters. Wong delivers a new portrayal of a tiring trope that's been overused. Still a cliche bungling assistant, Rachel grows and becomes a confident leader.
That's a positive influence that we need to see. We have all started as an assistant at the beginning of our careers. It takes time, but we will work our way to the top, expanding our careers.
The middle half of the film is repetitive. Conversations and arguments, specifically between Shaw and Lucy are repeated. Some characters acquired better involvement in the script. However, the ending is melancholic, cementing the message of the film.
Lina Roessler made a film about writing. Although it's predictable, it's still a fun movie to watch. Some of the conversations could have been cut or trimmed down. For all future writers, Best Sellers is a look into the publishing industry. You need to work hard to accomplish your goals. Sometimes one has to dare to be ambitious.
The story is captivating, especially at the end. What it all amends to is a heartfelt story about life. Books carry a story. Books carry the life of an author. I am so glad that the film took the time to recognize this sentimental message.
In my journey to reach my goal as a published author, I worried if my stories were good enough. Nobody should ever worry about that. We can write about whatever we please. It's not the content, but the way you go about the process. You have to want to do it.
Best Sellers is a charming film. For all writers, you need to watch Best Sellers. It's a great movie that will make you laugh.
review
About the author
Writing has been my passion since I was 11 years old. I love creating stories from fiction, poetry, fanfiction. I enjoy writing movie reviews. I would love to become a creative writing teacher and leave the world inspiring minds.
Reader insights
Outstanding
Excellent work. Looking forward to reading more!
Add your insights